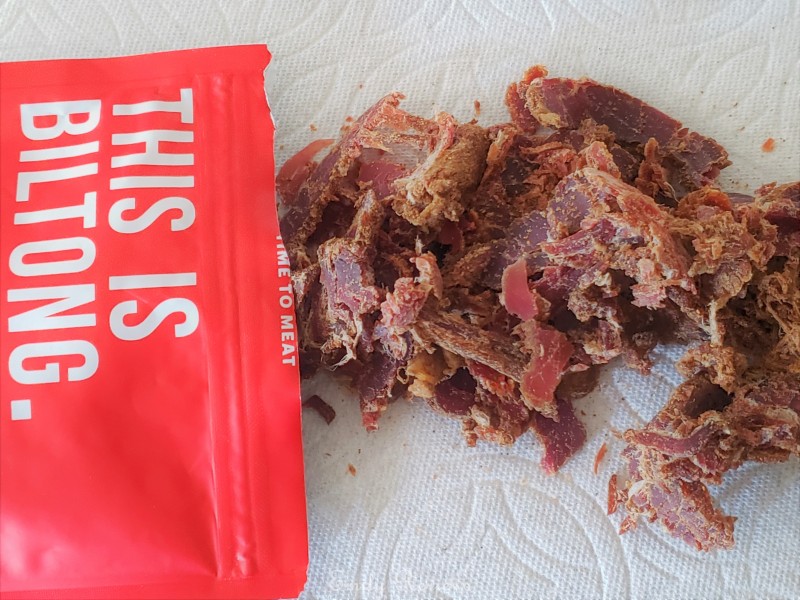 Thank you to Brooklyn Biltong for providing me with products to facilitate my blog review. All opinions are 100% my own.
If you read my reviews regularly, then you probably already know that I have been following the ketogenic diet for the last two months. Following the ketogenic diet means eating a low carb diet, with a lot of protein and good fats. One of my favorite high-protein snacks is beef jerky. Unfortunately, most beef jerky contains sugar. As I was searching for sugar-free beef jerky, I stumbled upon a company called Brooklyn Biltong.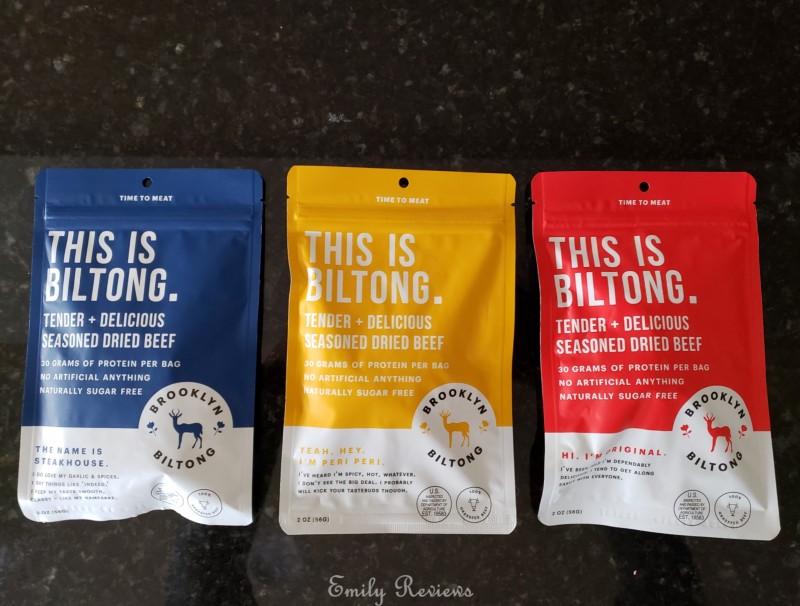 What is biltong? Brooklyn Biltong describes it as, "if beef jerky and prosciutto had a baby, that baby would be biltong." Brooklyn Biltong is made with 100% grass-fed beef. It does not contain sugar or any artificial flavors, colors, or preservatives. Brooklyn Biltong is keto-approved, paleo approved and whole30 approved.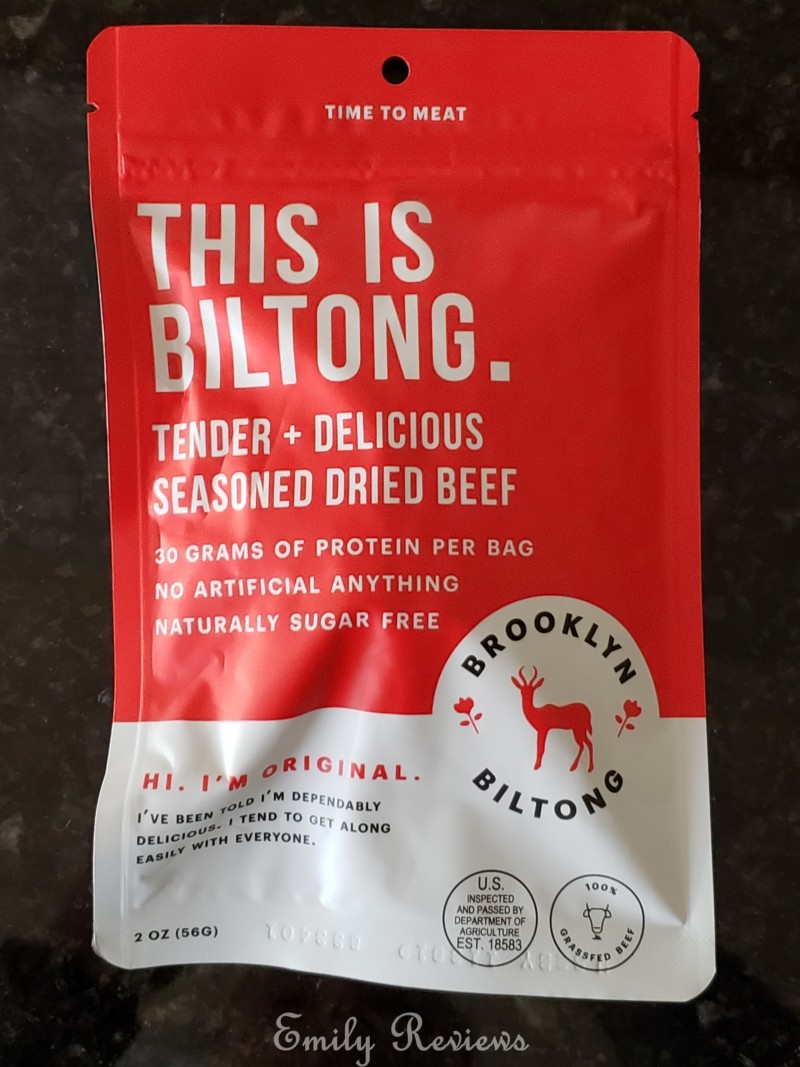 Brooklyn Biltong is made in three flavors- Original, Peri Peri, and Steakhouse. Original biltong is flavored in traditional South African spices, that include coriander and allspice. Peri peri has been spiced-up with cayenne pepper. Steakhouse has the addition of garlic. All three flavors are available in 16-ounce bags and 2-ounce bags.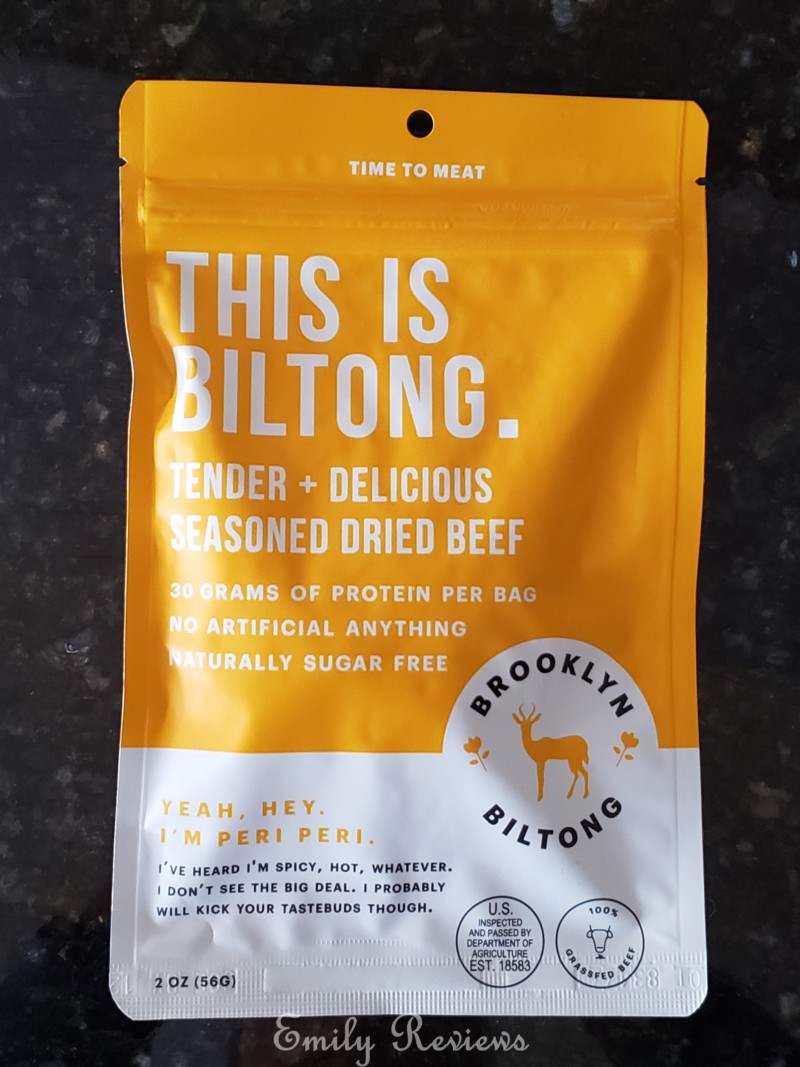 Prior to receiving my Brooklyn Biltong, I had never tried biltong. I suspected it was going to be similar to any other beef jerky, but I was wrong. Brooklyn Biltong has a much more tender texture than your traditional beef jerky. It quite literally falls apart in your hand. The flavors are also different. Brooklyn Biltong has a nice spice flavor profile. I can definitely taste allspice.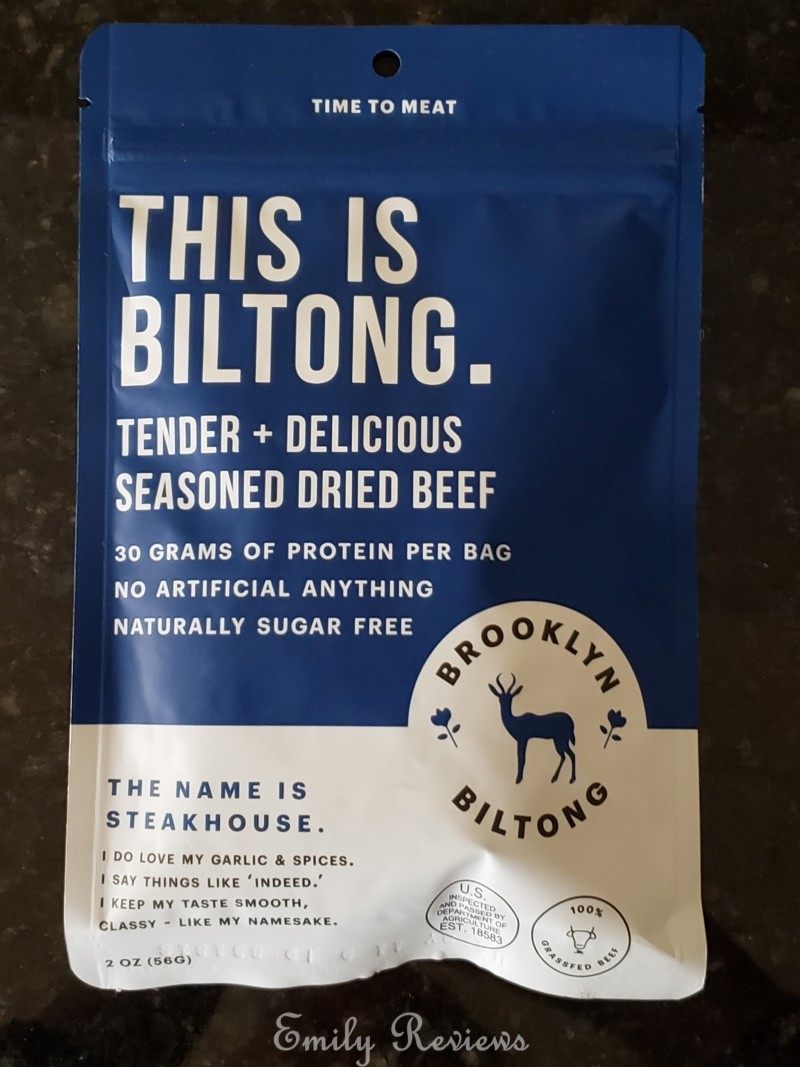 I am thankful I found Brooklyn Biltong. It gives me another keto approved snack option.
Have you ever tried biltong?
Buy It: Please visit the Brooklyn Biltong website to see the great selection of products they offer and convenient shopping locations.
Connect: Don't forget to follow Brooklyn Biltong on Facebook, Instagram, and Pinterest for the latest product announcements and special offers.


Hello, my name is Laurie. I have been married to my husband for 13 years. We have two young daughters, ages 9 and 12 years old. My family and I live in Oregon so that means we are just minutes from the beach, mountains, and desert.  We love it here and try to spend as much time outdoors playing as we can. When we aren't outside playing, I enjoy reading, baking, refinishing furniture, and other crafts.
This post currently has 3 responses.