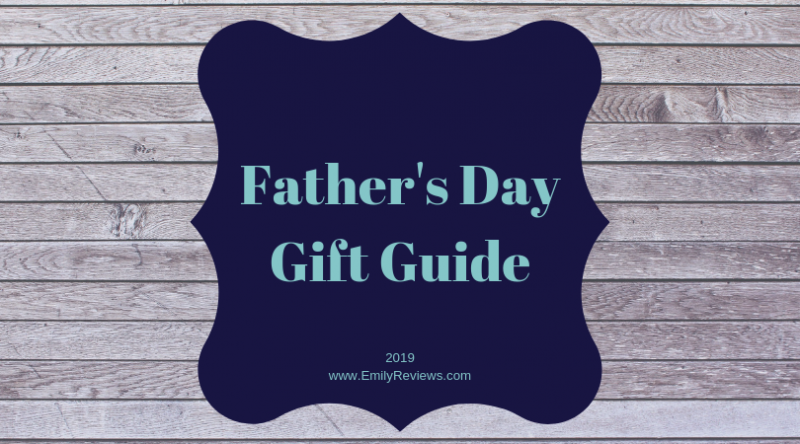 Emily Reviews writers were sent products in exchange for inclusion in our father's day gift guide. There are affiliate links in this post. Our opinions are our own.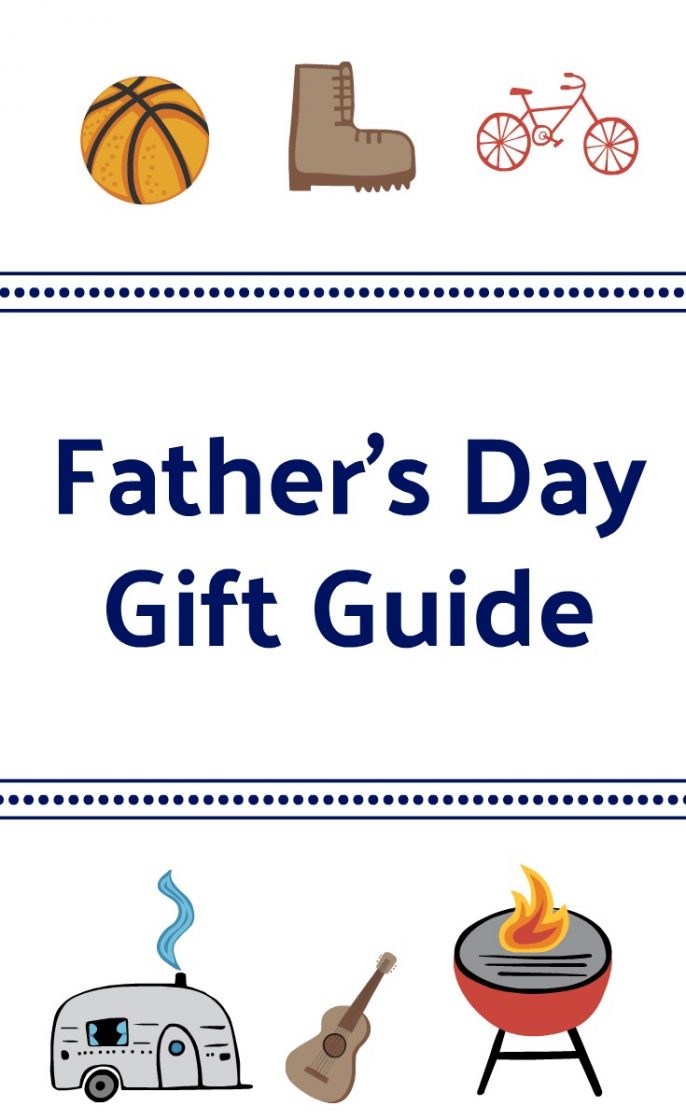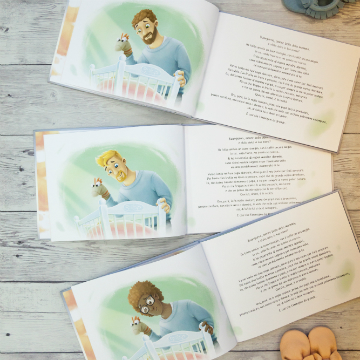 Hooray Heroes creates adorable, personalized children's books that can be customized to feature people in your life! Their new "Daddy Edition" makes the perfect Father's Day gift this year. You can customize the father and the child in the book with their features including hair style, color, skin and eye color, and glasses or freckles. Then you add stories to the book that will fit in with your child growing up. There's even a spot for a custom message for father and child! This is a gift that will keep on giving.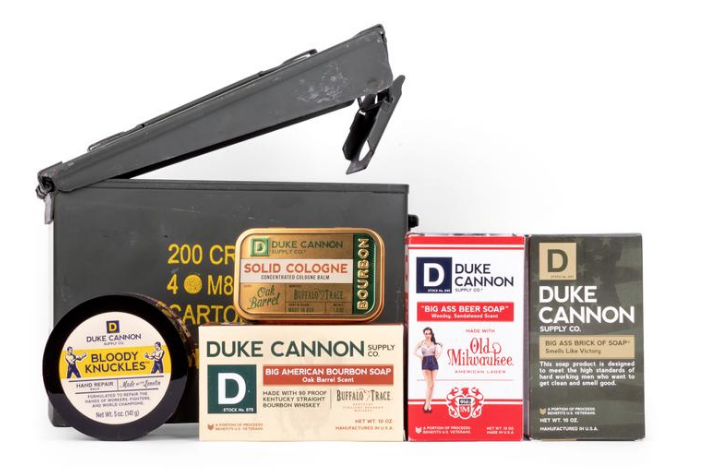 The Victory Box from Duke Cannon combines their best-selling, highest reviewed grooming goods into one, very eye-catching, authentic ammunition can.  And this combination is absolutely irresistible!  This gift set will have dad set up with: Bourbon Solid Cologne, Big American Bourbon Soap, Big Ass Beer Soap, Big Ass Brick of Soap, and Bloody Knuckles Hand Repair Balm.  Truly a triumph for the giver, the recipient, and anyone within close range of the fine smelling gentleman.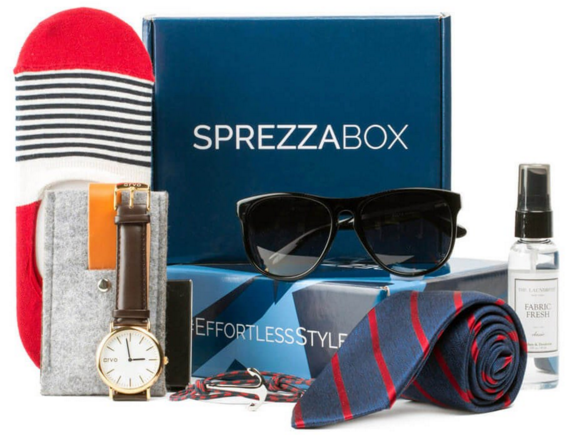 SprezzaBox is a men's subscription service that sends five or six fashion and lifestyle products right to dad's door each month. Each box is guaranteed to be worth over $100 and contains a variety of products to supplement daily outfits. Some of the items in the monthly boxes include socks, neckties, cuff links, pocket squares, tie clips, sunglasses, wallets, watches, and various grooming products and lifestyle items. SprezzaBox would make a fantastic gift for any fashionable dad (or dad who needs a little help with fashion!)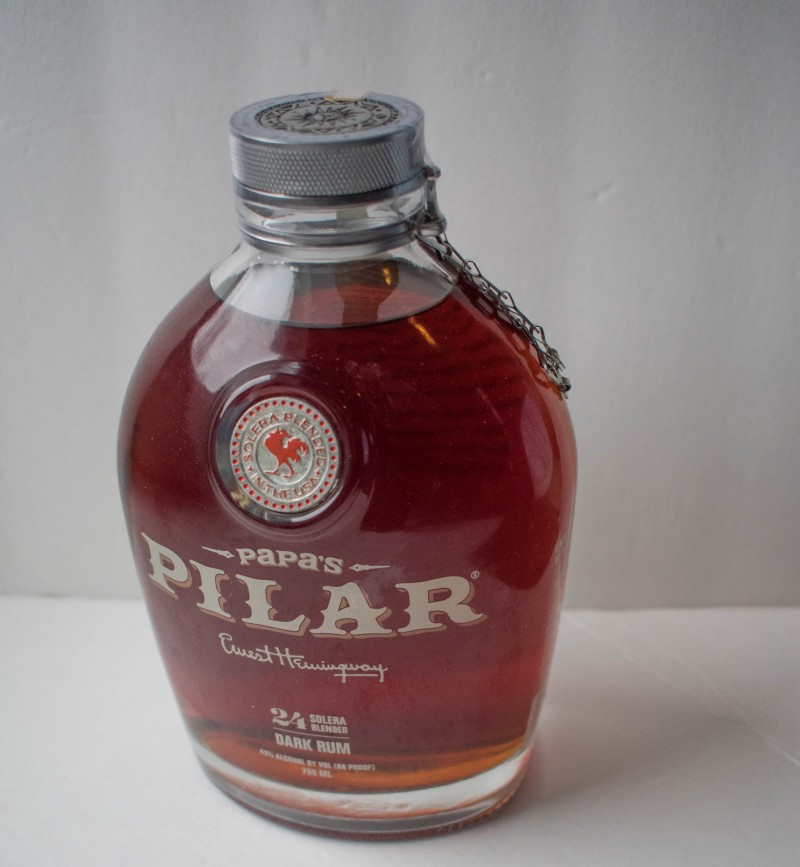 Papa's Pilar solera dark rum is a great father's day gift for dad's or grandfather's who go by grandpa. It's available through Cask Cartel online and can be shipped right to his door! If "papa" isn't right for your family, check out the celebrity, novelty or limited-edition sections on CaskCartel.com for a wide range of spirits that you won't find in local stores, that work great as father's day. gifts.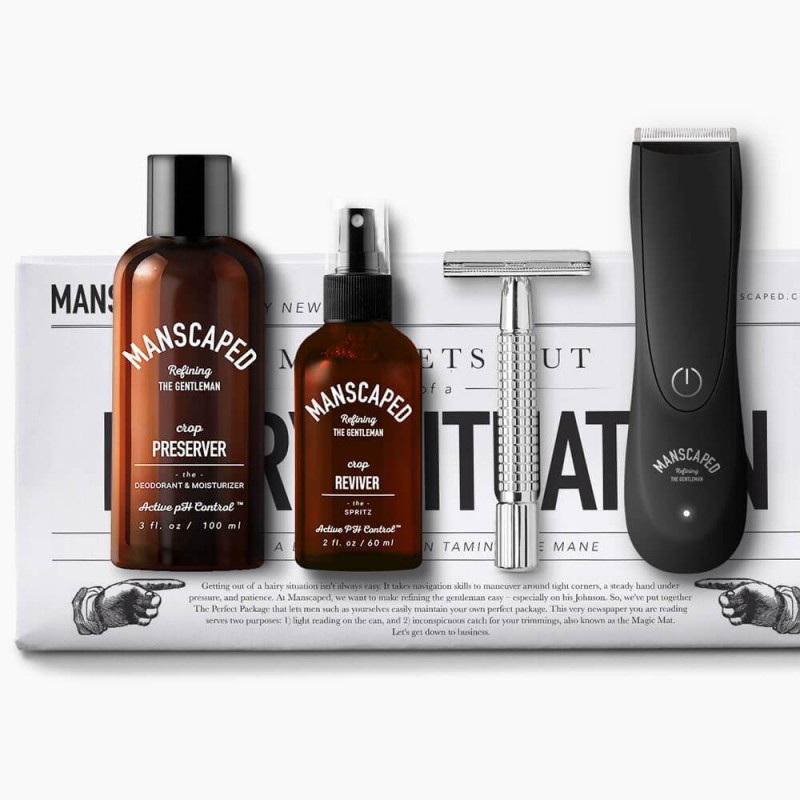 The Perfect Package 2.0 from Manscaped covers the essentials when it comes to manscaping needs for the modern man. It features the must-have Manscaped precision-engineered tools, unique formulations, and accessories for a simple and effective manscaping routine. This set includes The Lawn Mower 2.0, The Plow, Crop Reviver, and Crop Preserver.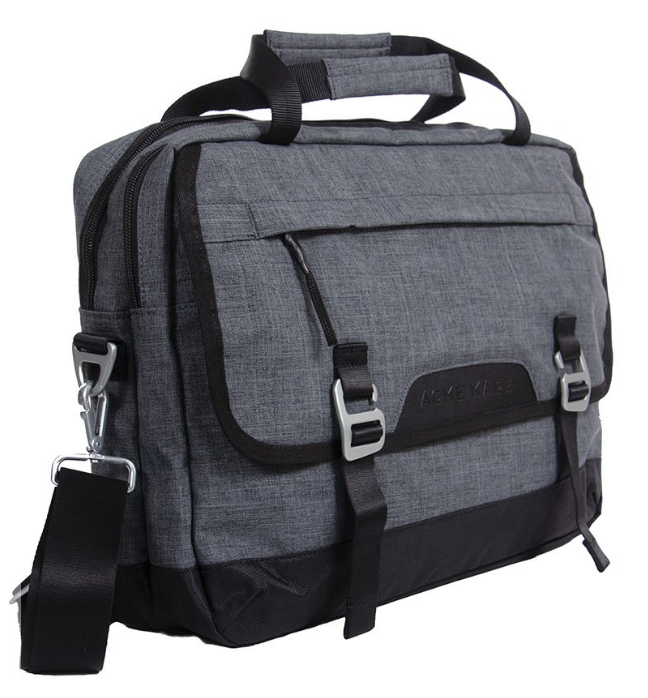 If the father in your life transports his laptop, tablet, or other devices, the Acme Made Divisadero Attaché is a great choice.  This fashionable bag offers a modern and professional alternative to the traditional briefcase.  Featuring both a shoulder strap and hand grips, this bag will allow dad to run around the city with comfort, security, and ease. Not to mention peace of mind that your devices are protected in our padded and quilted pockets.  This bag has a multitude of amazing features that make it a quick favorite of all who use.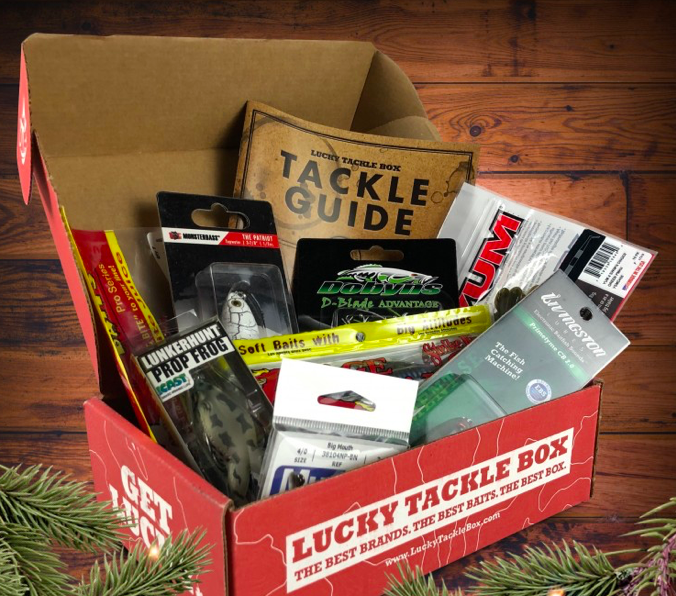 Lucky Tackle Box is a subscription box for fishermen. Lucky Tackle Box will send dad fishing related accessories each month if you choose the subscription, or once if you choose a one time gift. There are four choices for subscription boxes – Bass, BassXL, WalleyeXL or Bass Tournament. The regular Bass Box is $16.99 and you are guaranteed that dad will receive at least $26 worth of product, the XL boxes are $26.99 and guaranteed to have over $40 value and the tournament box is $46 and guaranteed to have over $85 value. So, inn addition to having dad get a fun surprise each month, you'll also be getting a great deal.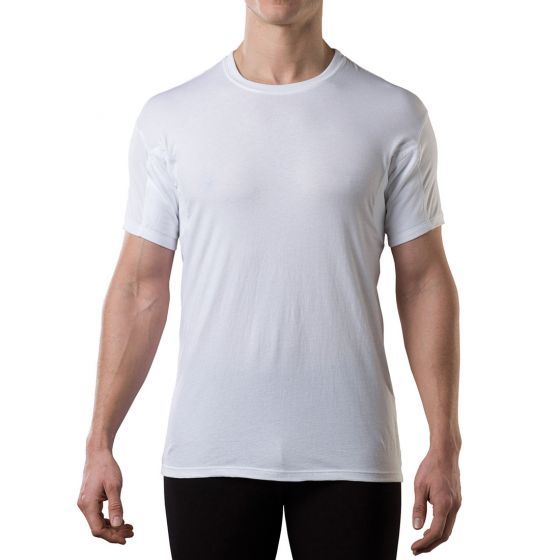 Thompson Tee sweat-proof shirts are undershirts with extra-absorbent armpit areas to keep you and your outer clothing dry even when you perspire. If your dad works in a hot environment or has to wear dress shirts in the summer, these tees will be a game-changer!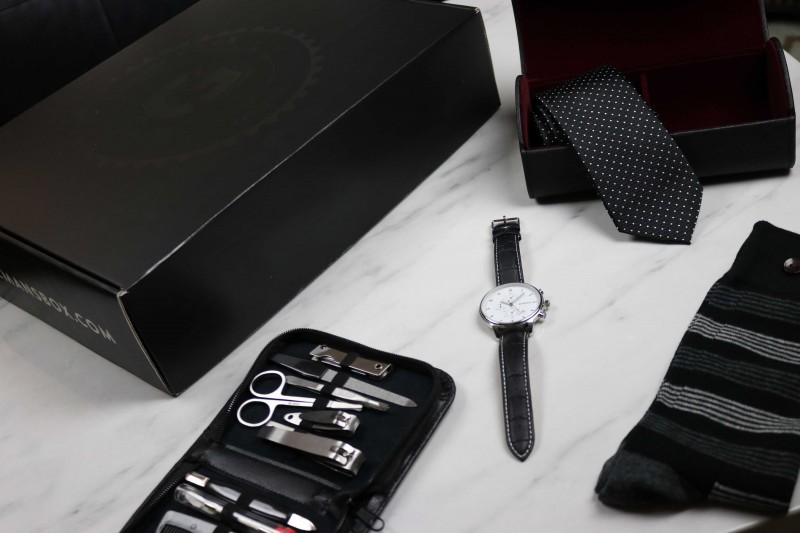 Do you need a Father's Day gift for a suave guy? Check out a Gentleman's Box premium subscription! Each season, Gentleman's Box delivers high-quality lifestyle items to your door. Past premium boxes have contained grooming products, electronics, high-end ties and socks, and more! Choose from 1, 2, 3, or 4 quarter options.
Duke Cannon provides high quality men's grooming products AND they also support veteran charities. And now, some of their great products are available at your local CVS and Target Stores.   So this Father's Day, consider one (or all!) of the following premium grooming goods for the dads in your life.

If dad likes to listen to music or podcasts, JBL has some great options for him! First Up: the JBL Clip 3 is a portable Bluetooth speaker with a built-in carabiner for the adventurous dad. Next, the JBL Reflect Contour 2 are sweat proof wireless sport headphones perfect for the fitness enthusiast dad or dad who is on the go. Finally, the JBL Go 2 is a small, portable Bluetooth speaker with a waterproof design for the fun dad; perfect for taking to the beach, pool or in the boat. All feature world renowned JBL sound for the best listening experience for dad.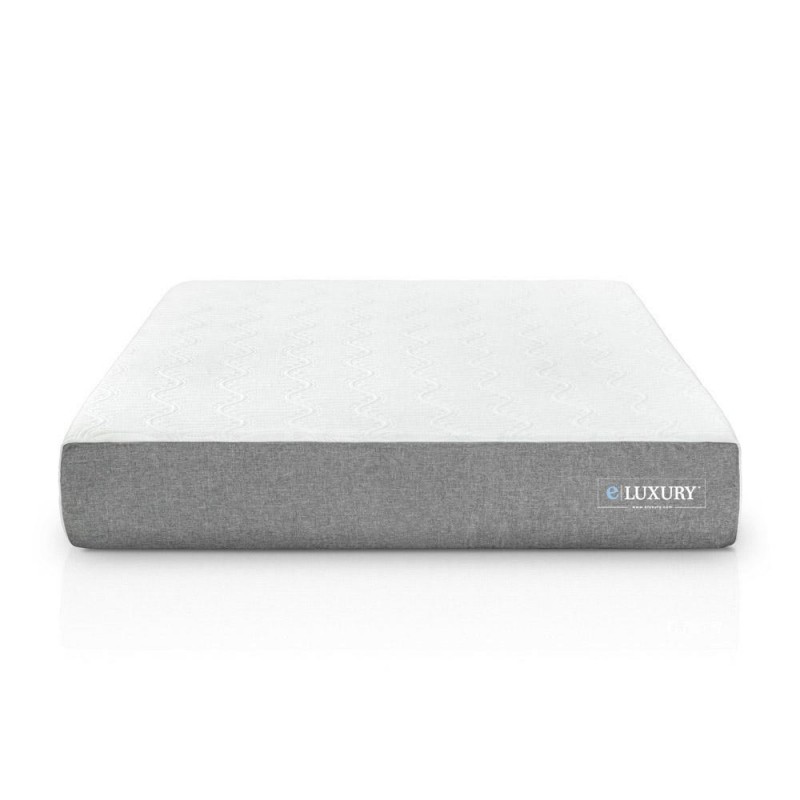 Sometimes practical gifts are the best gifts. Who couldn't use a better night's sleep? I recently gifted my dad a Gel Memory Foam mattress from ELuxury. He was shocked at how it came vacuum sealed in a small roll, but once unpackaged was a full 10 inches thick – making it thicker than is old spring mattress. Plus, it's far more comfortable!
Learn more: Review coming soon!
Buy it: eLuxury.com.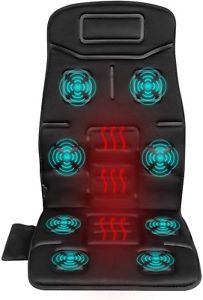 This Portable Seat Cushion with Vibration and Heat from Naipo will be sure to please any father in your life this year! With eight motor vibration points and a heating function, it offers the comfort of a massage from home. It comes with a car adapter as well as a typical adapter for home use, and is controlled with a wired remote. With four massage programs and three speeds, it provides long lasting comfort for the dads in your life this father's day!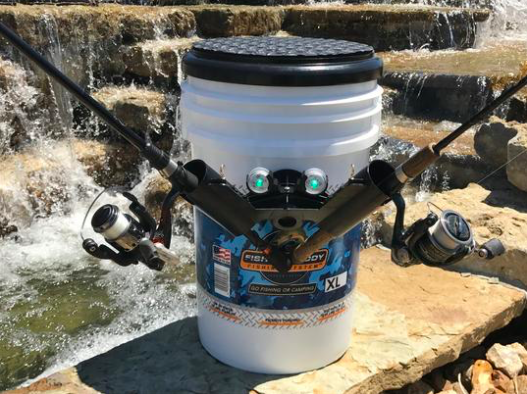 The perfect unique gift for dads or grandpas who enjoy fishing: the Fishing Caddy. Pictured above in the Blue Camo XL version, The Fishing Caddy will make his next fishing trip more organized and relaxing. The Fishing Caddy holds up to 30 pounds of water wight which can be used for stability. It has a dual rod holder attachment, LED light attachment and two bright LED lights with batteries included. It also includes a universal bracket, padded handle, quick release water spigot, a detachable cupholder and a thick, padded 360 swivel seat. Perfect for fishing off the dock or taking along camping.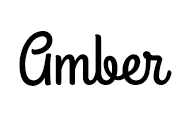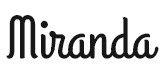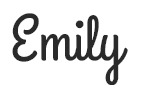 Hi there! I am Emily Evert, the owner of Emily Reviews. I am 25 and live in a small town in Michigan with my boyfriend Ryan and our two pugs. I have a large family and I adore my nieces and nephews. I am a calorie counter who loves soda. I budget to save money so I can spend it on my dogs. I love reading memoirs, and learning about child development and psychology. I love watching The Game of Thrones, Teen Mom, Sister Wives and Veep. I like listening to Jason Isbell, John Prine, Kris Kristofferson and Blue October. I created Emily Reviews as a creative outlet to share my life and the products that I love with others.
This post currently has 3 responses.