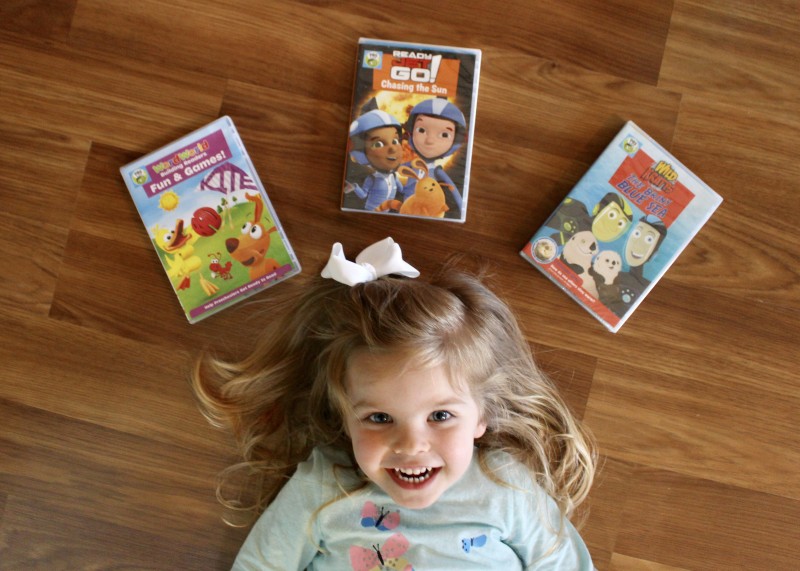 Thank you to PBS Distribution for sending product for review in exchange for my honest opinion.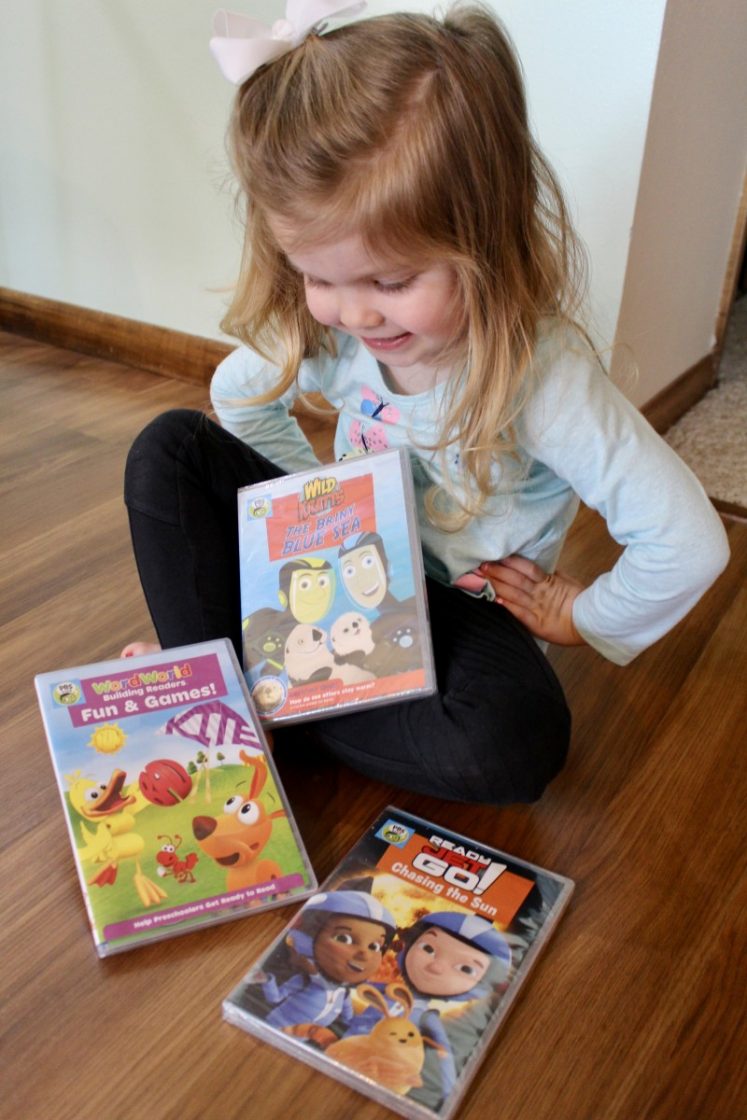 The countdown is on to summer vacation! Most schools around here are done for the summer May 31st. With summer vacation comes a lot of free time for kids. While screen-free time should make up the majority of a child's day, when a child does sit down for some time in front of the TV, you want to be sure that what they are watching is both safe & educational. This is why I'm sharing some of the newest children's shows on DVD from PBS: WordWorld Building Readers Fun & Games, Ready Jet Go! Chasing the Sun and Wild Kratts The Briny Blue Sea.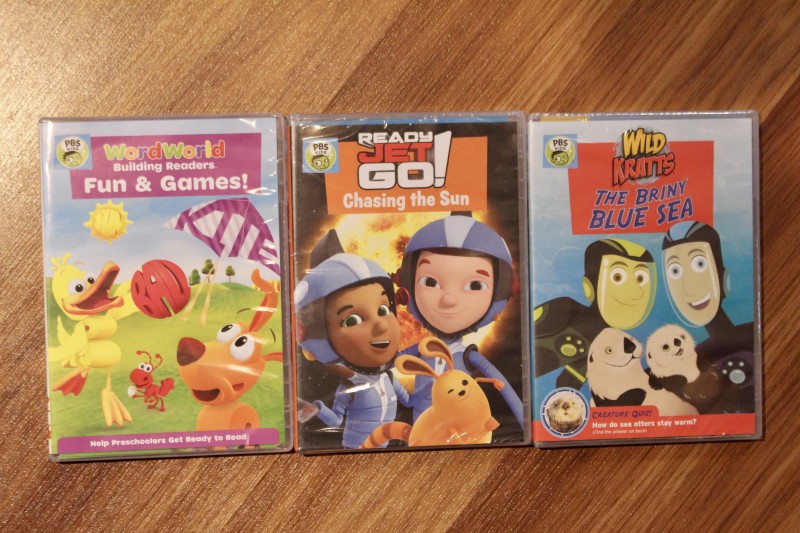 WordWorld Building Readers Fun & Games helps kids build reading confidence. Eight exciting stories are included in this DVD: Castles in the Sea, Pirate Ship, Playing Spies, Rid 'em CowBear, Shark's First Loose Tooth, Dog Wants to Play Ball, Kite Flight and X Marks the Spot. WordWorld helps kids learn the connections between letters, sounds, words and meaning. "WordWorld empowers children from learning letters to learning how to read". Run time is 110 minutes.
Ready Jet Go! Chasing the Sun includes eight stories: How We Found Your Sun, Tree House Observatory, Just the Right Distance From the Sun, Solar Power Rover, Mindy's Bedtime, Sunspot's Sunspot, Our Sun Is a Star and Galileo, Galileo! Run time is approximately 100 minutes. Ready Jet Go! features Jet Propulsion an alien kid from outer space. Along with his friends from earth, he explores the solar system. Ready Jet Go! helps kids learn about space, earth science and technology.
Wild Kratts The Briny Blue Sea is 105 minutes of fun. Four adventures are included: Osprey, Aye Aye, Puffin Rescue and Sea Otter Swim. Wild Kratts feature Martin and Chris Kratt and their team as they go on adventures around the globe and showcase wildlife in their natural habitats. The Wild Kratts use their creature power suits to help teach kids about animals' special features. Each episode is filled with tons of creature fun facts, villains, daring rescues and lots of laughs.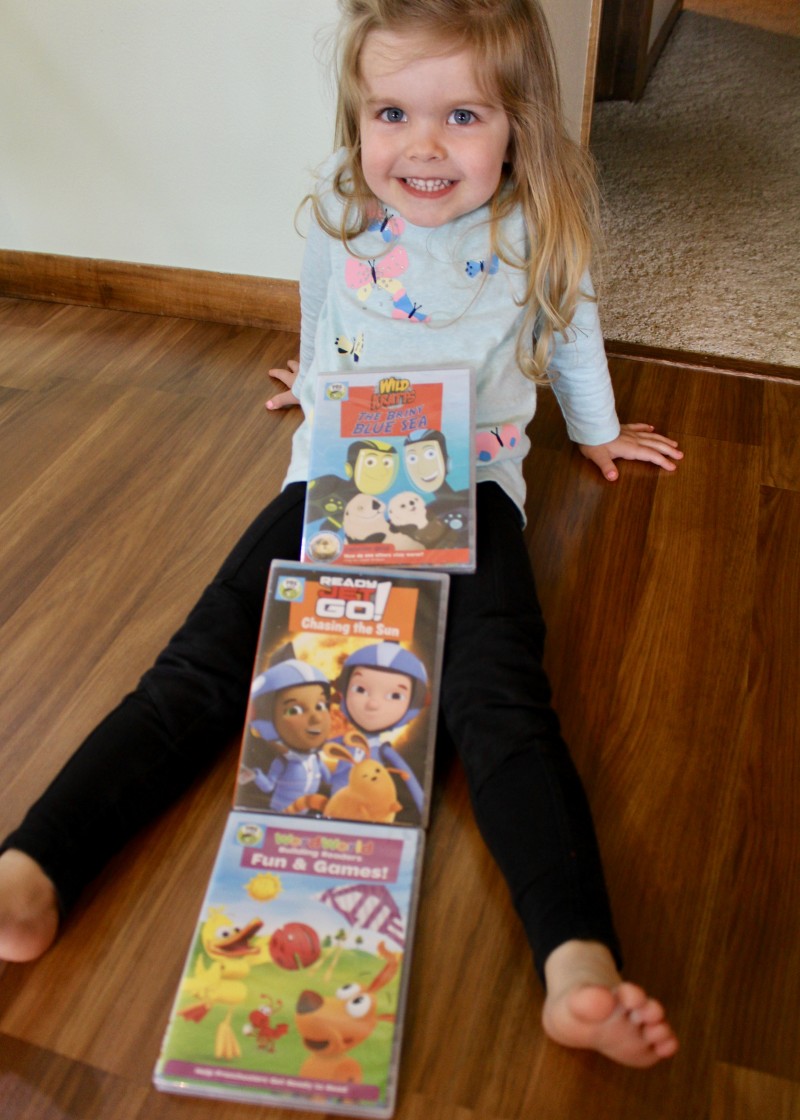 I am very much looking forward to summer vacation and spending lots of time with my kiddos. I am happy to have these PBS shows on DVD to pull out for some educational TV time during rest times or on rainy days!
Buy It: Head over to PBS Distribution to see for yourself the great selection of products they offer.
Connect: Don't forget to like them on Facebook, follow them on Twitter and Pinterest, and subscribe to their YouTube channel for all the latest news and promotions.


Hi, my name is Asha. I am 31-years-old and am a nurse by profession. My husband and I have been married for over five years and together we have a sweet four-year-old daughter, a one-year-old son, and a lovable bunny named Caramel. I enjoy spending time with family, taking photographs, scrapbooking, hunting, fishing, cooking and gardening.
This post currently has one response.