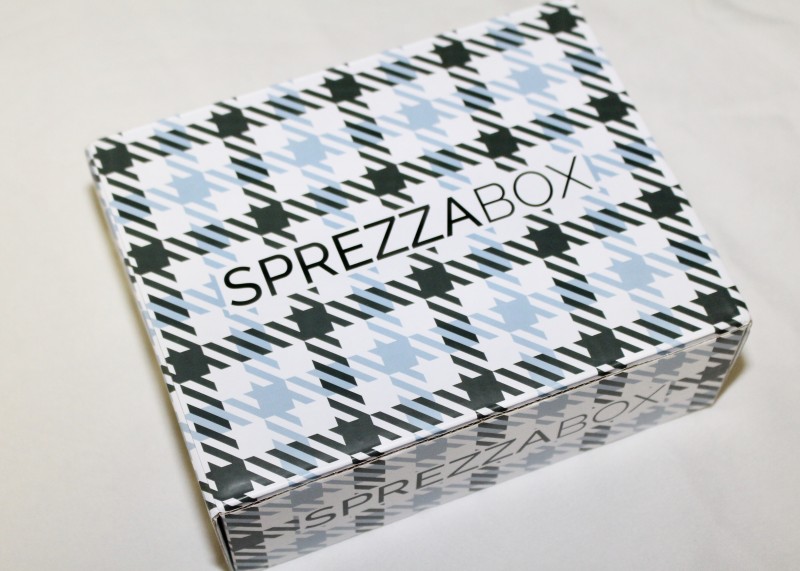 Thank you to SprezzaBox for sending product in exchange for my honest opinion.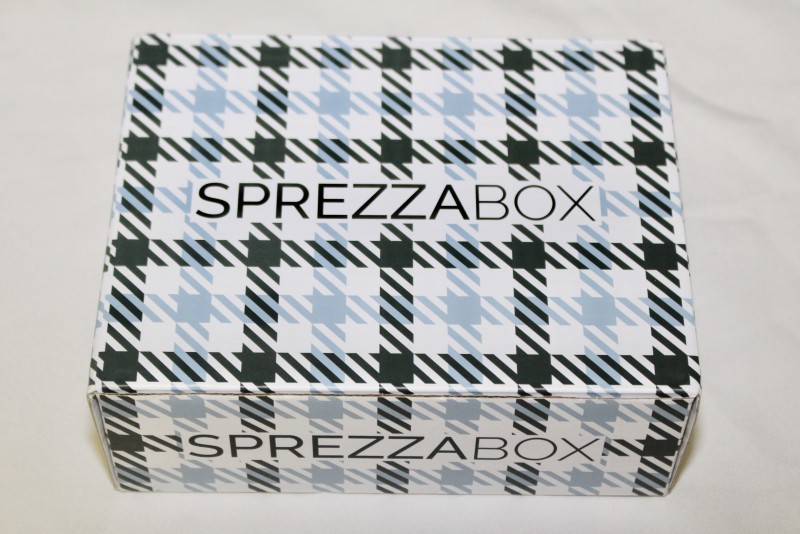 My husband has been receiving SprezzaBoxes for a few months now. It is likely that you have already seen some of my previous SprezzaBox reviews, but if you are new to SprezzaBox, it is a men's subscription box. Each SprezzaBox is guaranteed to have a total product value of over $100. For just $28 a box you really can't go wrong! The products each month are different, but your box may include socks, neckties, cuff links, pocket squares, tie clips, sunglasses, wallets, watches, various grooming products and lifestyle items.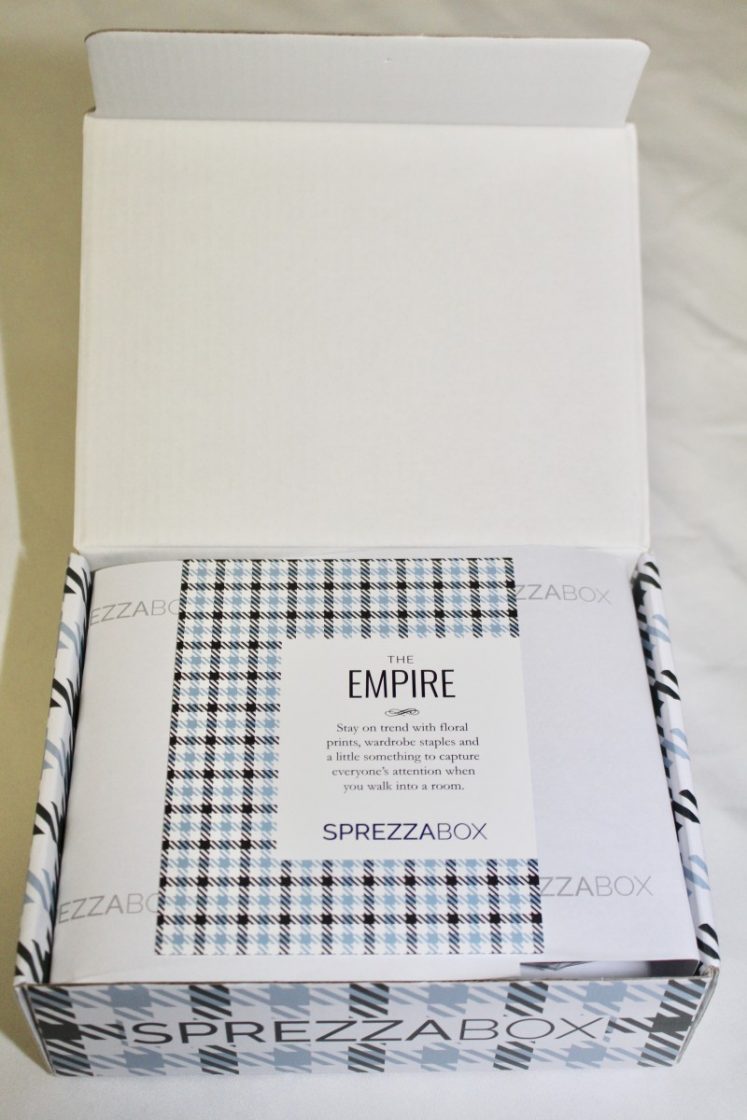 This month the box we received was called "The Empire" scroll on for a breakdown of what my husband received.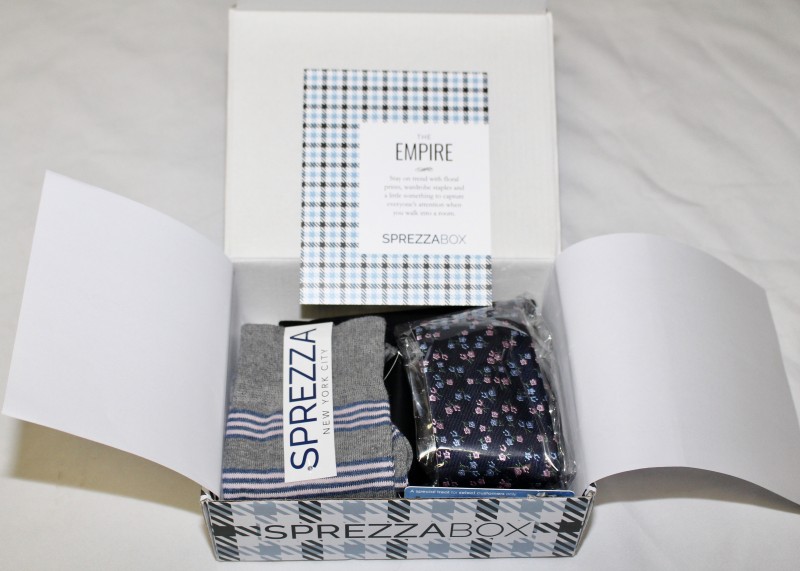 In my husband's most recent SprezzaBox – The Empire – he received:
~ Tie from Life After Denim. Floral prints are in this spring. This high quality tie has fun colors that would go perfectly with a navy or grey suit. This tie could also be dressed down and worn with jeans. Retail value is $48.
~ Socks from SPREZZA. These socks would go great with the tie above, but would also could be worn with almost any suit or jeans. They are made of a combed cotton blend that make them both breathable and comfortable. These were my husband's favorite item this month. Retail is $12.
~ Airplane Lapel Pin from Tom Astin. This versatile pin doesn't just have to stay on your lapel – it can go on a bag, backpack or anywhere else you want to add a little airplane pizazz. Retail is $16.80.
~ Pocket Square from Alara. Known for making cotton dress shirts, Alara also makes really nice pocket squares. The light blue color with a little texture looks very regal. Retail is is $24.
~ A Classic Pen that has great writing quality and feels sturdy in your hand. Way better than a normal "click" pen. This is my favorite item from the box this month. Who knew what a difference a 'nice' pen could make?! I may have claimed this pen as my own! Retail is $10.
~ Finally some skin cream from Z Skin Cosmetics. Retail on this little tube is $5.
Overall value of The Empire SprezzaBox was $115.80.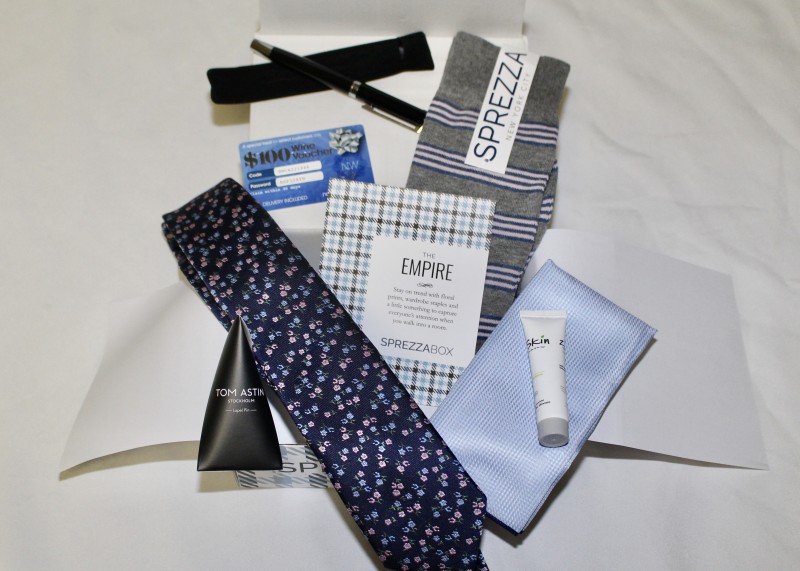 My husband enjoys getting his SprezzaBox surprise every month. I like that he receives items that are sometimes out of his comfort zone and items that we wouldn't normally think of to purchase. The items are always high quality.
Buy It: Head over to SprezzaBox to see for yourself the great selection of products they offer.
Memorial Day Weekend deals:
Discount: 25% off first box and 25% off entire store purchase
Code name: MD2019
Dates valid: Friday 5/24/19—Tuesday 5/28/19
Terms: Offer valid from 05/24/2019 at 12:01am EST to 05/28/2019 at 11:59pm EST on only first box of monthly subscription plans and entire store orders. This offer cannot be combined with other offers or promotions. This offer is non-transferable, cannot be applied to previous purchases or the purchase of gift cards and has no cash value. Terms of this offer are subject to change at any time. To redeem, enter promo code at checkout. Items cannot be returned or exchanged. Void where prohibited by law.
Connect: Don't forget to like them on Facebook, follow them on Twitter, Pinterest, and Instagram for all the latest news and promotions.


Hi, my name is Asha. I am 31-years-old and am a nurse by profession. My husband and I have been married for over five years and together we have a sweet four-year-old daughter, a one-year-old son, and a lovable bunny named Caramel. I enjoy spending time with family, taking photographs, scrapbooking, hunting, fishing, cooking and gardening.
This post currently has 3 responses.