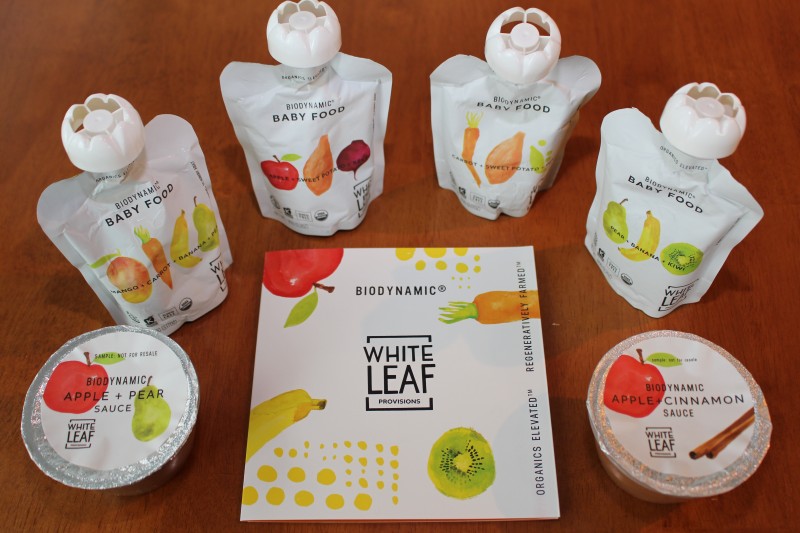 Thank you to White Leaf Provisions for sending product for review in exchange for my (& my kids') honest opinion.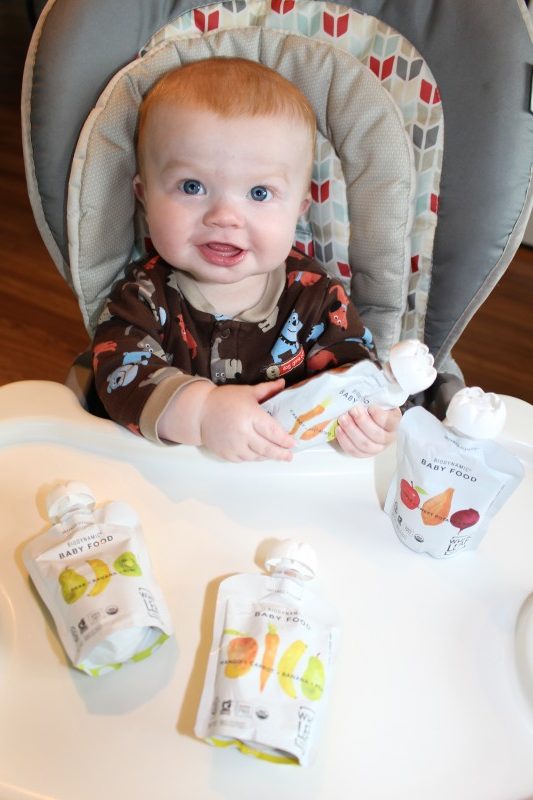 Healthy soil = Healthy food.
White Leaf Provisions is bringing the first 100% regeneratively farmed, Biodynamic®, Organic & GMO-Free baby food line to market in the United States. White Leaf is a family run business that provides baby food & applesauces. Their environmental commitments include:
~ Offering a free mail-i recycling option for their baby food pouches through TerraCycle
~ Only working with farms that promote biodiversity
~ Using less non-recyclable material in their pouches to cut down on their carbon footprint
~ Only use BPA free packaging
~ Only working with farms that are using regenerative farming practices
~ Working with other socially conscious companies to find greener packaging solutions
~ Only working with suppliers and manufacturers that practice fair trade for all farmers and employees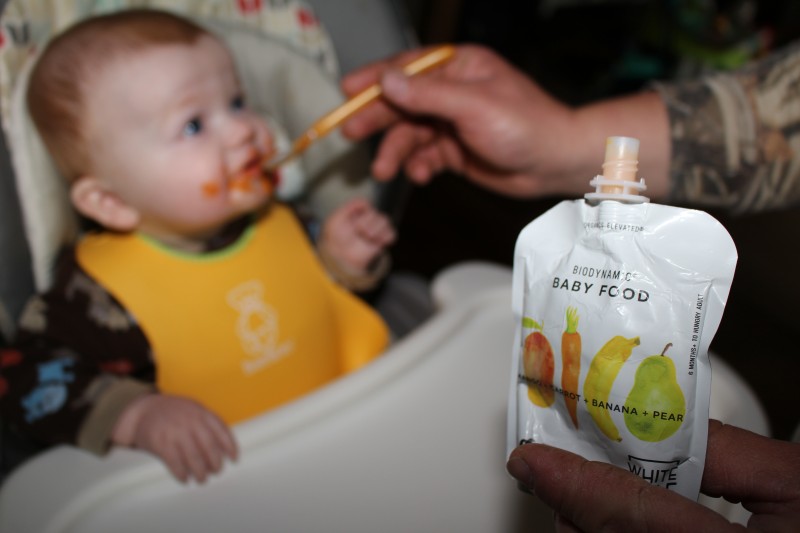 The White Leaf line of baby food offers parents piece of mind by being completely pure and transparent about farming methods. This not only transforms how we feed our children, but also encourages farming methods that can help to heal the Earth that our kids will inherit. Yummy flavors include:
~ Mango, Carrot, Banana & Pear
~ Apple, Sweet Potato & Beet
~ Pear, Banana & Kiwi
~ Carrot, Sweet Potato & Pea
These fruit & veggie mixes are appropriate for babies 6 months through adults (with the exception of the Pear, Banana & Kiwi, which is appropriate for babies 8 months through adults) My 7 month old little guy has tried 3 out of the 4 flavors (and I tried each one with him) and he happily finished all of them. Although reading the mixes I questioned some of them (I've never had beets before!), they were all surprisingly good. The packaging is super cute too!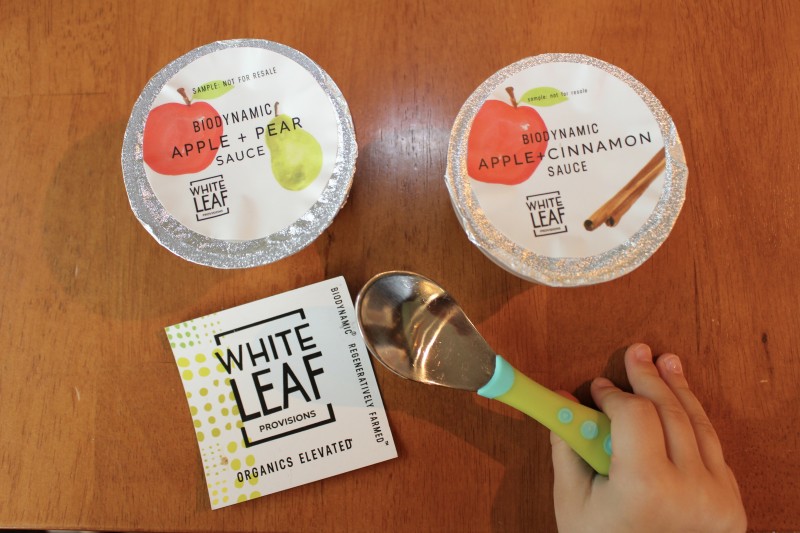 My daughter and I also tried the White Leaf Biodynamic Apple Sauce. Every part of White Leaf's applesauce line has been made with the health and wellness of our children in mind, along with the effects the product will have on their future. White Leaf uses BPA free recyclable packaging, organic Ceylon Cinnamon, and 100% US grown biodynamic regeneratively farmed fruits. They are passionate about bringing about a change in how we develop children's eating habits while being conscious of the environmental footprint. Applesauce is available in two delicious flavors:
~ Apple & Pear
~ Apple & Ceylon Cinnamon
The applesauces are appropriate for babies 6 months through adults.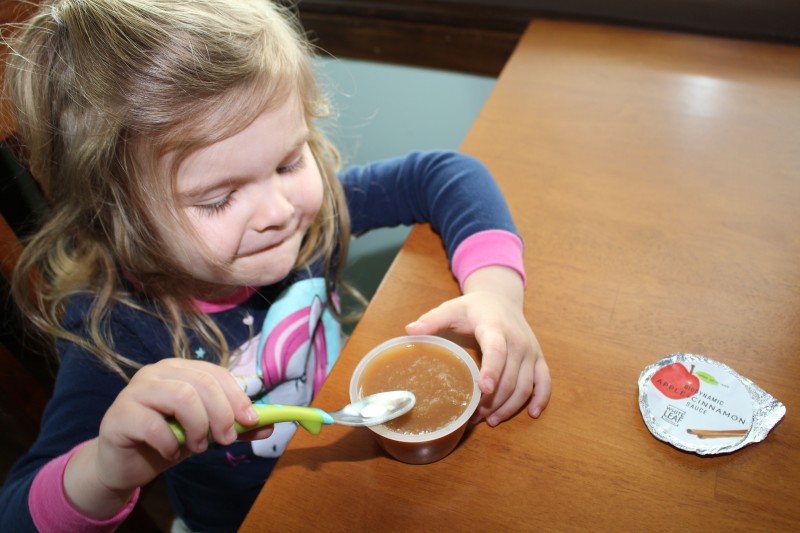 So, what did she think? My daughter is known to be not a very big eater (opposite of her brother) and she excitedly tried both flavors of applesauce. She mowed down the first cup (apple cinnamon) and I only got a tiny spoonful to try! Soon after the first cup she was asking to try the second (apple pear). She liked both, but preferred the apple cinnamon. I preferred the apple pear. The color on this applesauce is darker than a store bought applesauce cup – it actually looks a lot like the applesauce we have homemade in the past. I would say consistency is a little thinner than store bought applesauce which would make it easy to feed to a baby. However, my little guy didn't get to try either kind since his big sister ate it all!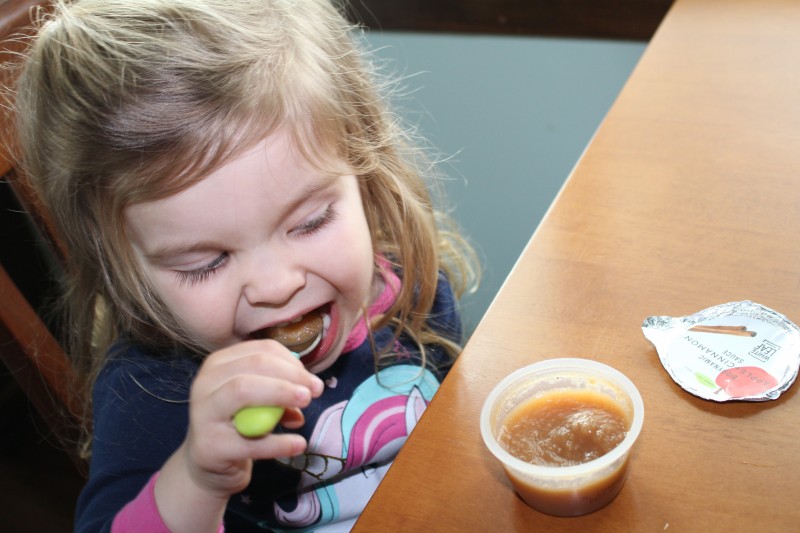 Buy It: Head over to White Leaf Provisions or Amazon
Connect: Don't forget to like them on Facebook, follow them on Twitter, Instagram and Pinterest, and subscribe to their YouTube channel for all the latest news and promotions.


Hi, my name is Asha. I am 31-years-old and am a nurse by profession. My husband and I have been married for over five years and together we have a sweet four-year-old daughter, a one-year-old son, and a lovable bunny named Caramel. I enjoy spending time with family, taking photographs, scrapbooking, hunting, fishing, cooking and gardening.
This post currently has 2 responses.