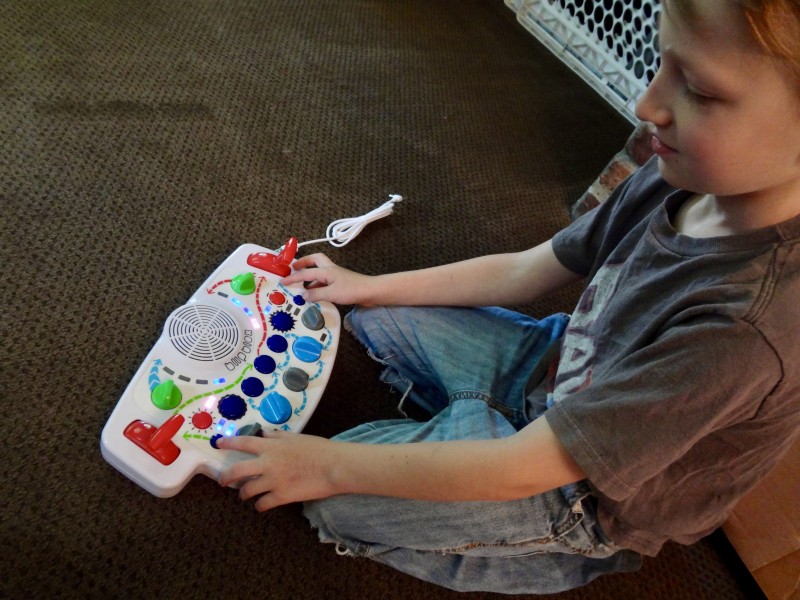 Thank you to Playful Engineering for providing me with product in exchange for review purposes. All opinions are my own. 
My husband has always been a huge fan of music. Not only does my husband love to listen to music but he also loves to create it. When I met him ten years ago he was a pretty avid guitar player. Once we had children our extra time dwindled but my husband makes it a huge point to keep music and instruments around our kids and in their daily lives.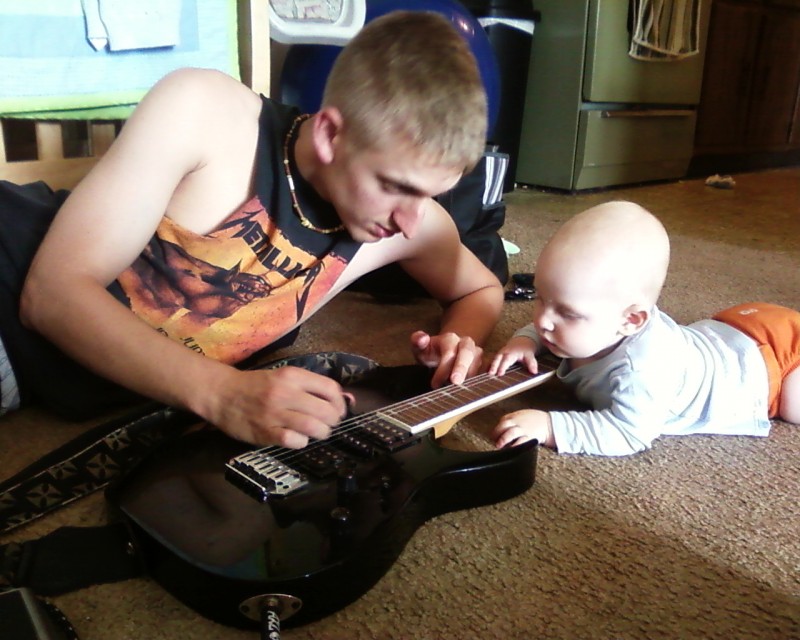 We have a box of basic percussion instruments  in our kids bedroom, three keyboards and a drum set in our garage. When my husband finds time he sits and makes songs in garage band and the kids love getting to participate and record little clips of music. It's safe to say the
Blipbox
integrates seamlessly into our already musical home.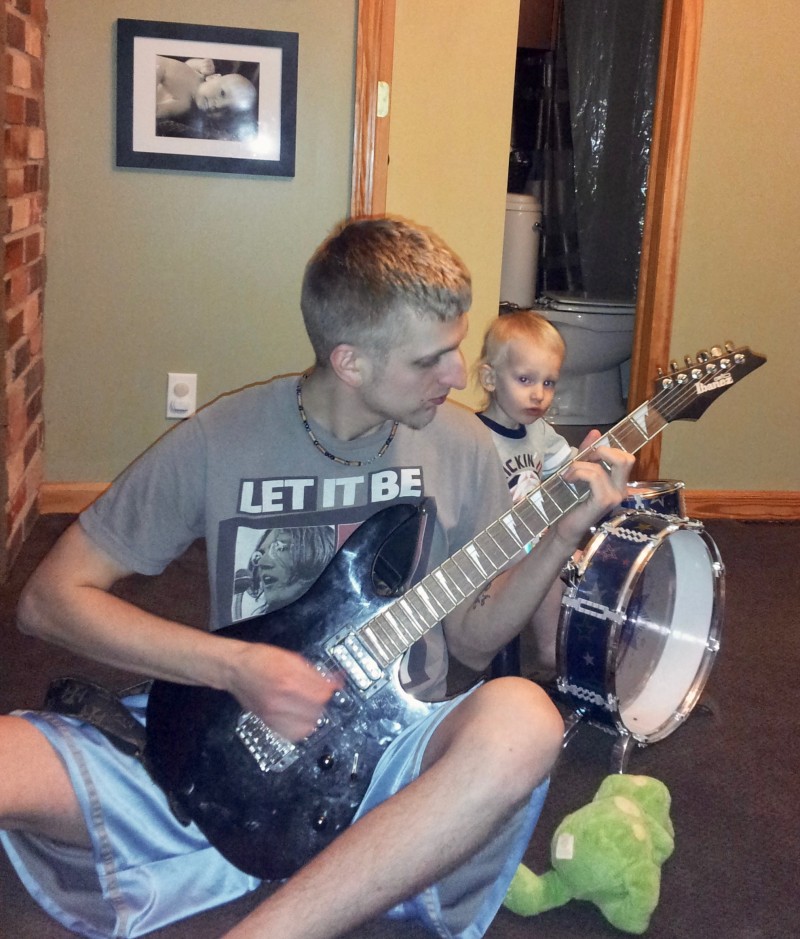 When I first received the Blipbox I had a hard time knowing who was more excited to play with it my kids or my husband.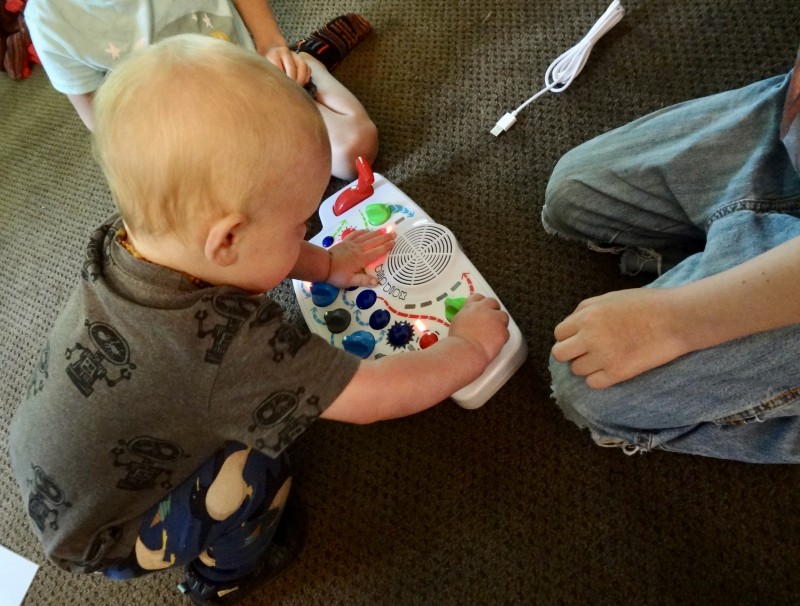 Our youngest baby Link, loves to dance to any and all music so he loves pressing buttons and having it just play new tunes for him to dance to.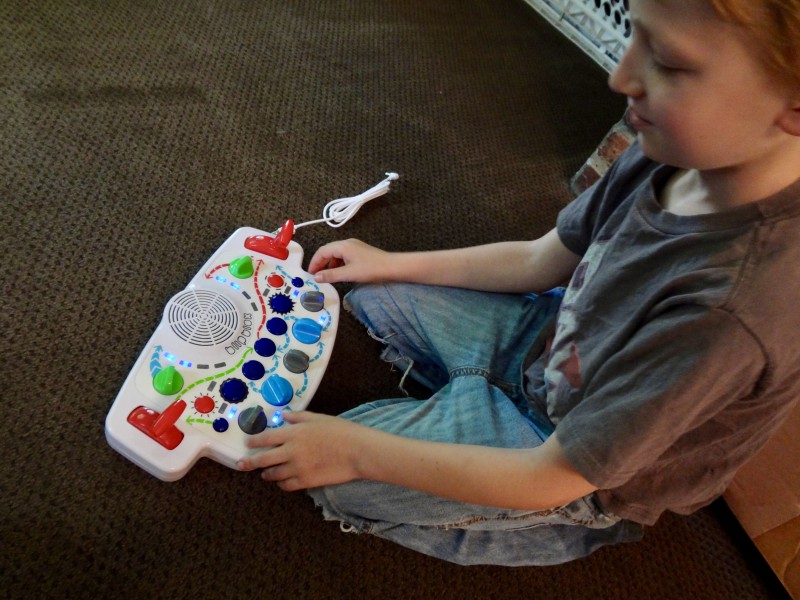 My oldest son loves making the small clips of music speed up to super speed and dance around crazy.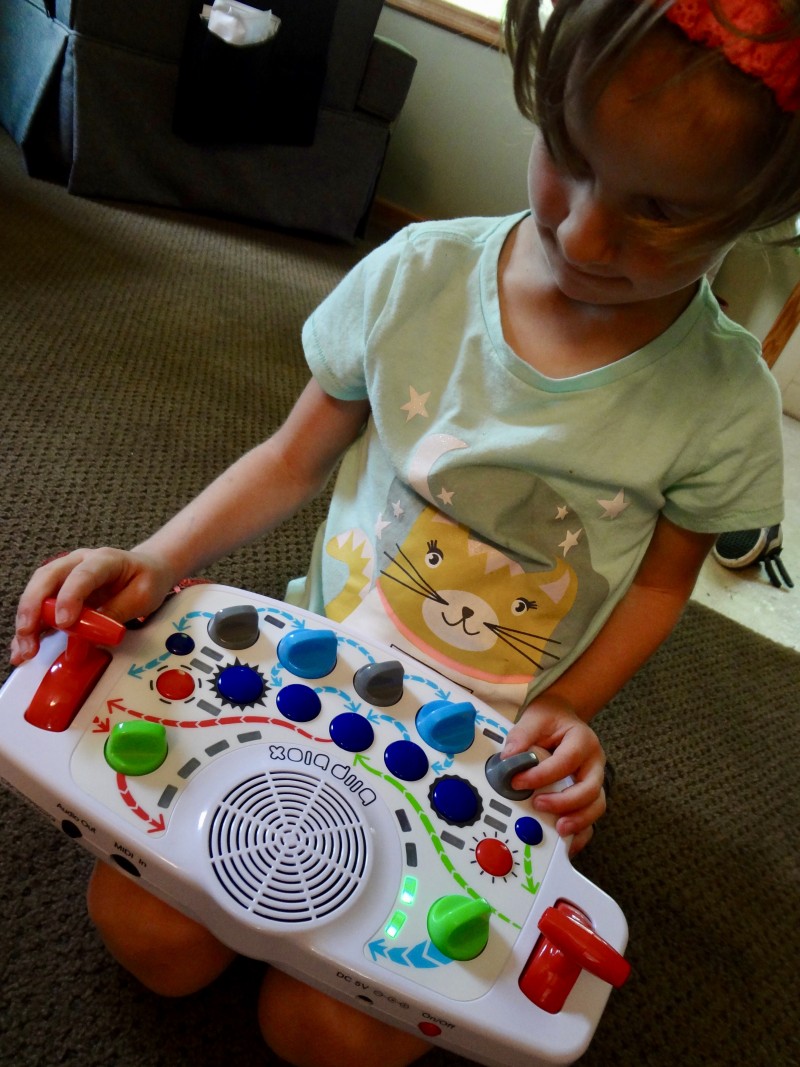 My daughter loves to make the songs sound slower and turn all the knobs.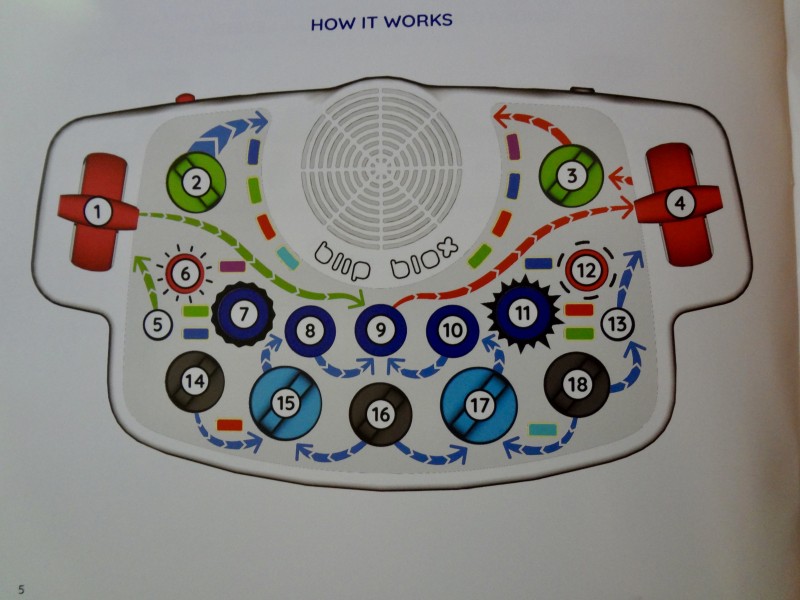 The kids have really loved having their own professional style music maker that they can really alter the songs with simply and easily. The colored paths drawn on the Blipbox are great for showing kids where to start and how to move through the path of creating new and different sounds.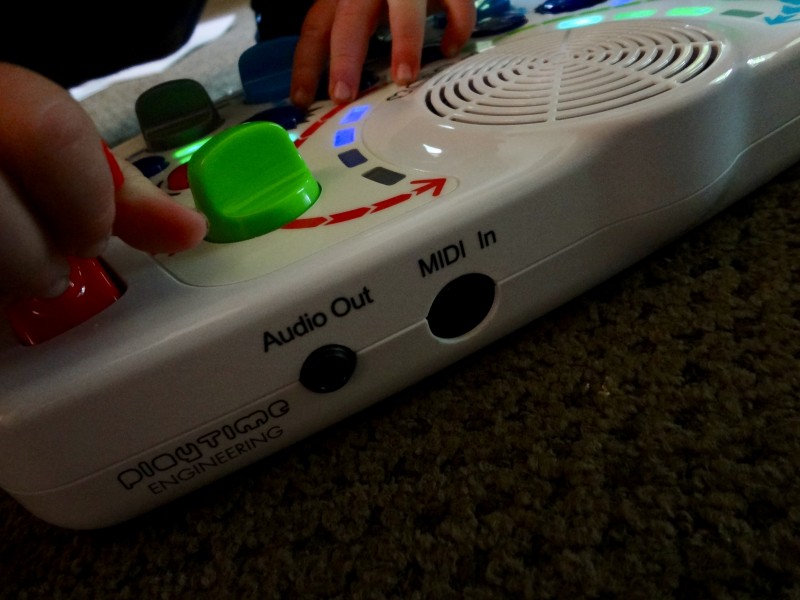 Does it hold up to adult use, you bet it does. The input and output plugs on the Blipbox allow my husband to plug into our iMac and control garage band through the toy. My husband is loving sitting down with the kids, explaining the path that the song takes and showing them the inns and outs. My husband also enjoys just sitting and "jamming" out some tunes by himself.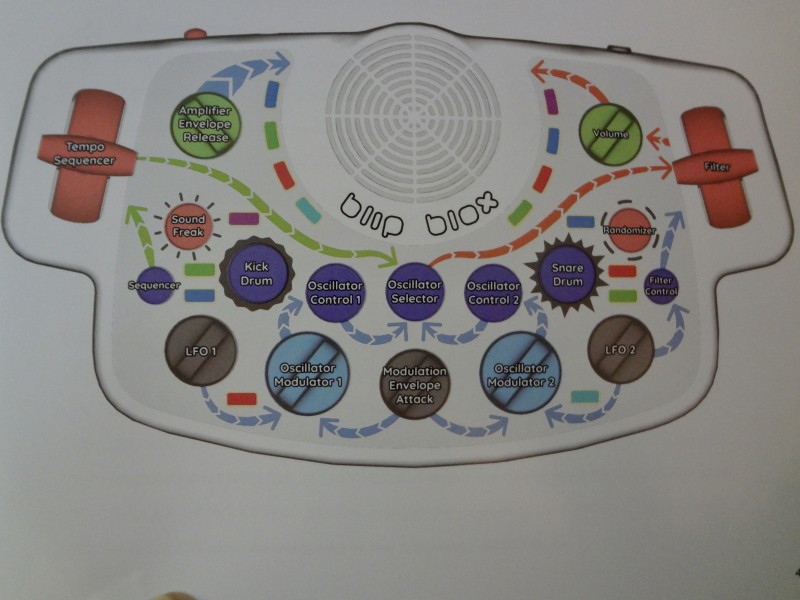 The Blipbox is easily the favorite toy among all the kids who visit our house and it keeps the kids busy for hours! Here its a little quick look into how the toy works.
If you want to get the little DJ in your life a 
Blipbox
use code BLIPBLOG19 for $20 off your order. Code expires 9/1.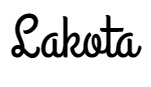 I am a stay at home mother of two, who loves to create in every form, from cooking, to henna, to painting or sculpting, creating with my hands is my passion! I love to dance and let loose when the music flows right. Being outside is a special kind of therapy I think humans need more of as well as mindfulness! I love all things new and adventurous and am always looking to experience more of life 🙂
This post currently has one response.