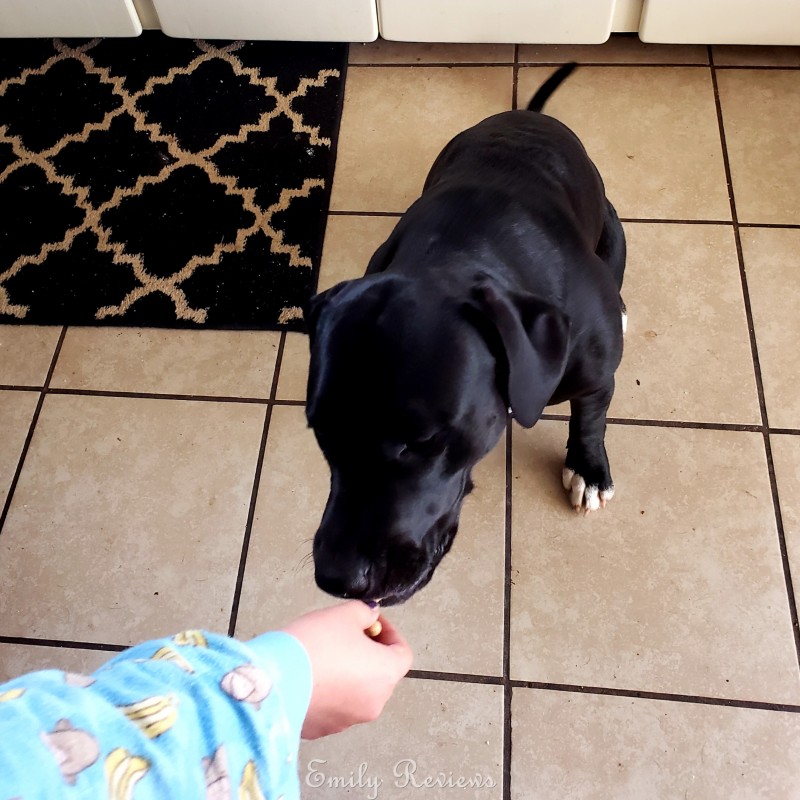 Last month, my daughters and I had a booth at a local community sale. We made several items to sell, including 4-ingredient homemade wholesome dog treats. The homemade wholesome dog treats ended up being our best seller. We almost sold out of our entire supply!
Before we came up with our homemade wholesome dog treat recipe, we took stock of the items we had in our pantry. We grabbed flavors that we knew our dogs would like, plus, they had some nutritional value.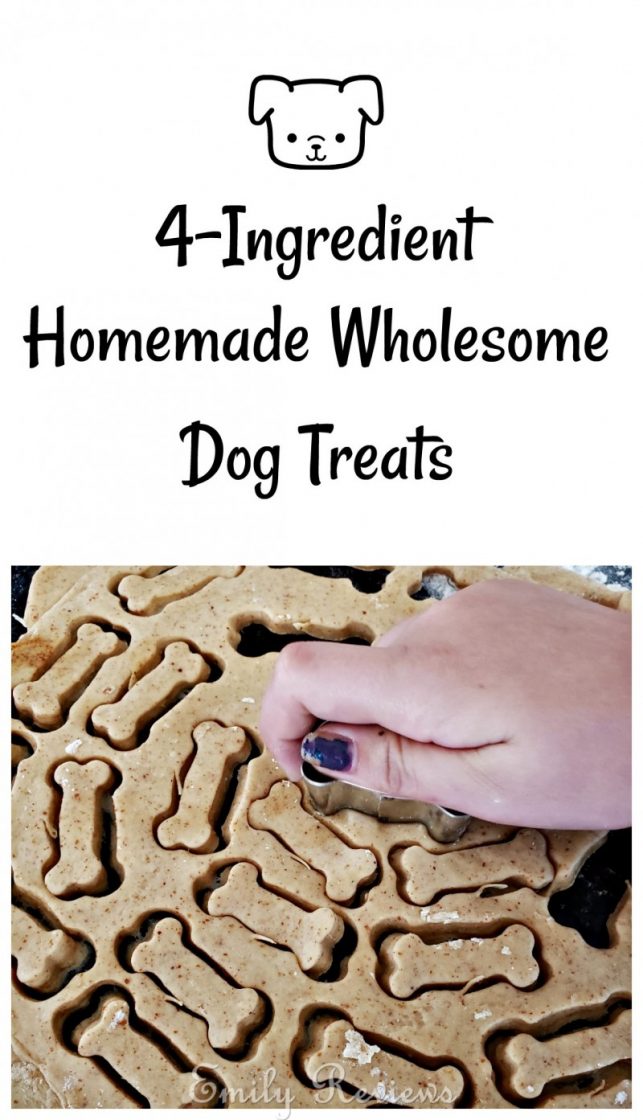 Ingredients:
1/2 cup of Almond Butter
1/2 cup of Applesauce
1/2 cup of Beef Stock
1 1/2 cups+ of Whole Wheat Flour (have additional flour for kneading and rolling)
Directions:
Preheat oven to 350 degrees. In a mixing bowl combine all ingredients and form dough into a ball. Roll out dough on a floured hard surface until it is approximately a 1/4 inch thick. Gently press a cookie cutter into the dough to cut the shape and then remove. If you aren't using a cookie cutter, you can use a pizza cutter to cut the dough too. Place treats on a baking sheet lined with parchment paper. Bake for 12-15 minutes or until cookies are firm and golden brown. Let cool completely before serving.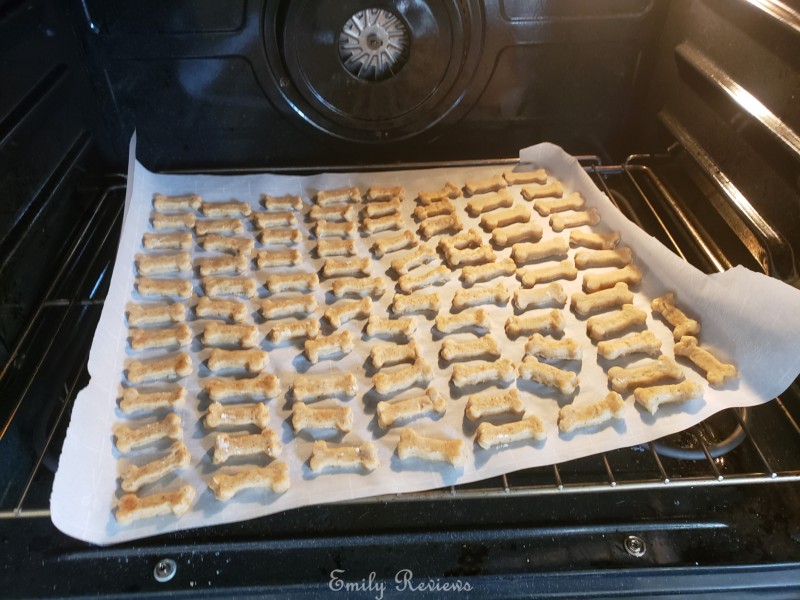 Store homemade wholesome dog treats in an air-tight container.
Our homemade wholesome dog treat recipe is very versatile. Use any nut butter your dog likes, any fruit puree, any broth, and any flour. You can even use gluten-free flour if you wish.
With it being summer, we decided to freeze our homemade wholesome dog treats. Our dogs enjoy the cool treat straight from the freezer.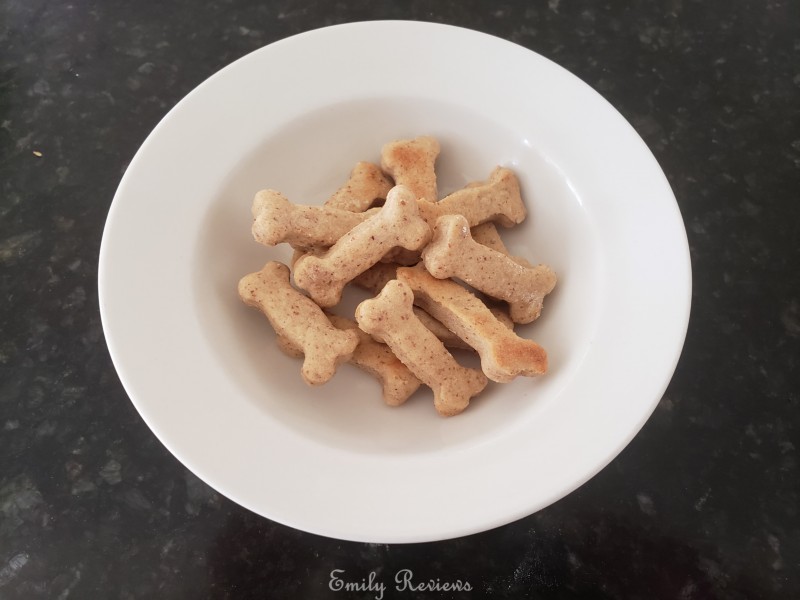 Homemade wholesome dog treats are also fun to gift! Make sure the recipient doesn't have any food allergies before gifting them. Place homemade wholesome dog treats in a fun container and add a note. You can include the recipe for them to make more.
Do you bake your dogs treats?

Hello, my name is Laurie. I have been married to my husband for 14 years. We have two young daughters, ages 10 and 13 years old. My family and I live in Oregon so that means we are just minutes from the beach, mountains, and desert.  We love it here and try to spend as much time outdoors playing as we can. When we aren't outside playing, I enjoy reading, baking, refinishing furniture, and other crafts.
This post currently has 21 responses.