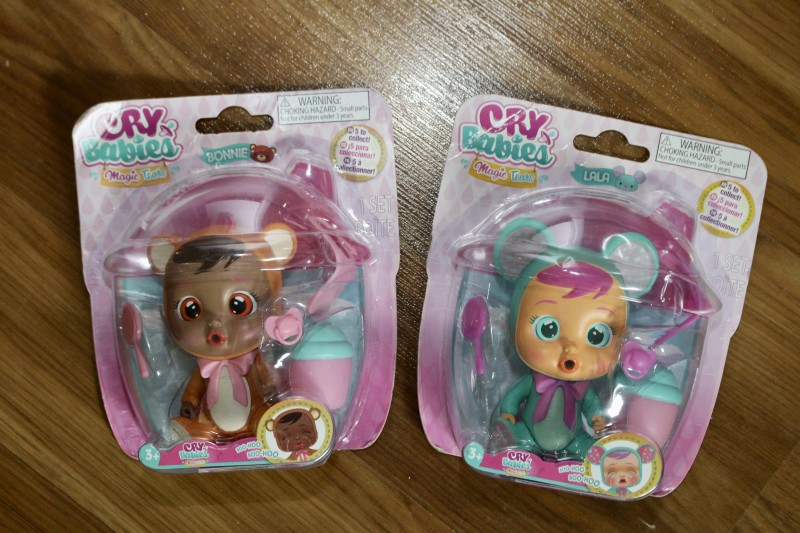 Thank you to IMC Toys for sending Cry Babies Magic Tears for review in exchange for my honest opinion.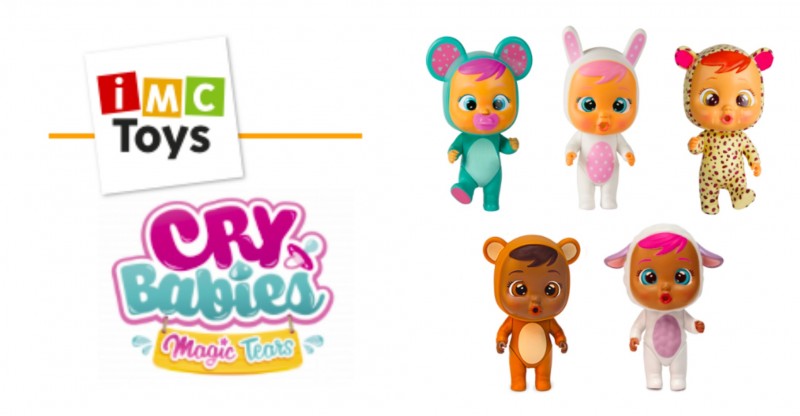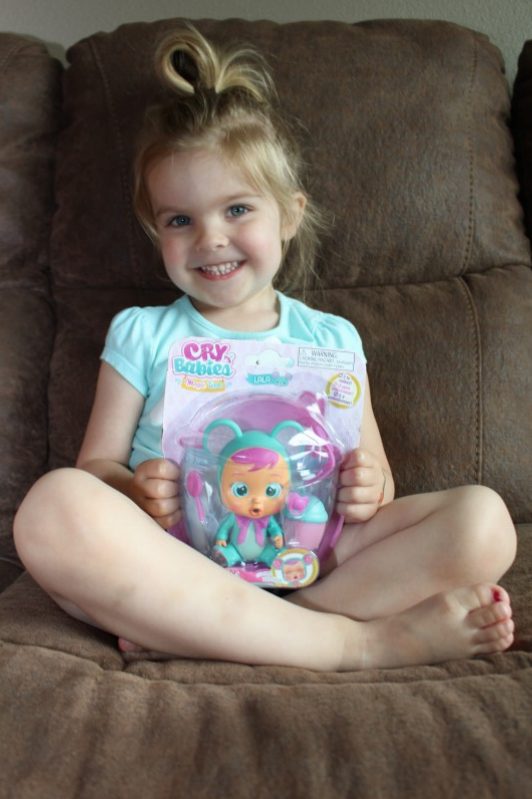 Ever since our son was born my daughter has been more interested in babies and dolls. She loves to take care of them and play mommy. When I got the chance to review Cry Babies Magic Tears from IMC toys with my daughter, I knew she would be so excited!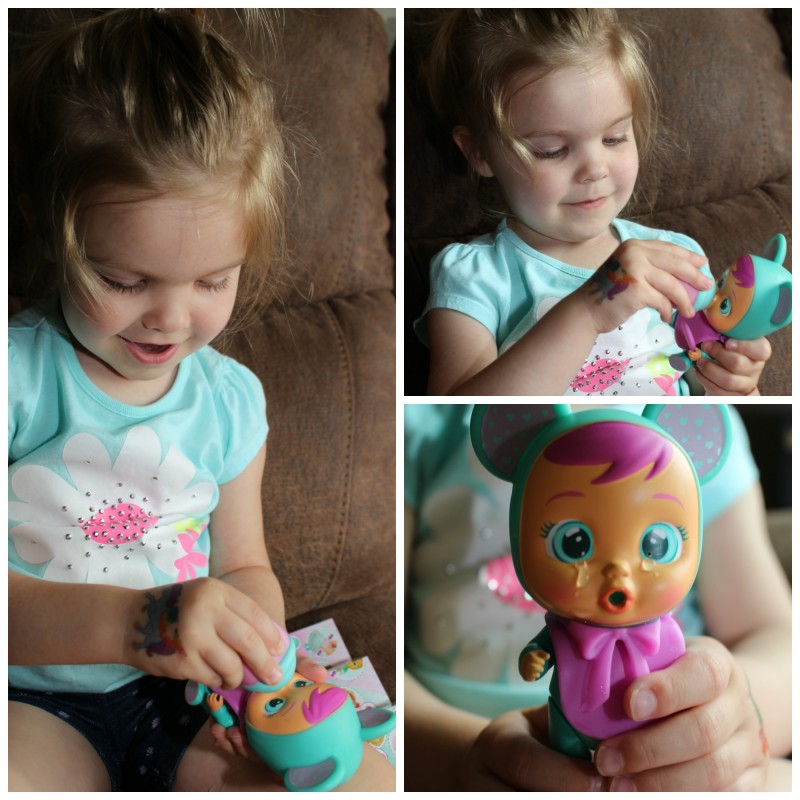 Cry Babies Magic Tears are small and super cute. They come with six accessories: a bottle, a bib, a pacifier, a bow, a lollipop, and a chair! Fill up their bottle with water, feed them their bottle, and press their belly to make them cry real tears! To help them feel better just put in their pacifier or give them the lollipop. Arms and legs are fully articulated so your little one can sit baby in the included chair or sit her up wherever she's playing.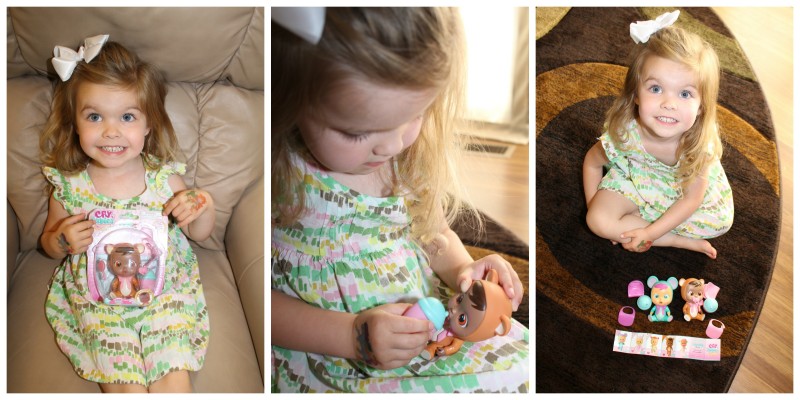 The small size make these babies perfect for taking along in the car or packing in the diaper bag or your purse to keep your little one occupied while waiting at a restaurant or on a long drive. My daughter loves that they fit in her car seat cup holder so nicely. They are water friendly, and my daughter has even taken them in the bathtub with her! Make sure to be careful though – Cry Babies Magic Tears come with six small pieces that could be choking hazards for little ones, so they are recommended for ages three and up. These would be a fun gift for a birthday, a stocking stuffer for the holidays, or just because!
Buy It: MSRP $7.99 each. Available exclusively at Target
Connect: Don't forget to follow them on Instagram for all the latest news and promotions and subscribe to Kitoons in English for the all original Cry Babies Magic Tears web series.


Hi, my name is Asha. I am 31-years-old and am a nurse by profession. My husband and I have been married for over five years and together we have a sweet four-year-old daughter, a one-year-old son, and a lovable bunny named Caramel. I enjoy spending time with family, taking photographs, scrapbooking, hunting, fishing, cooking and gardening.
This post currently has 5 responses.