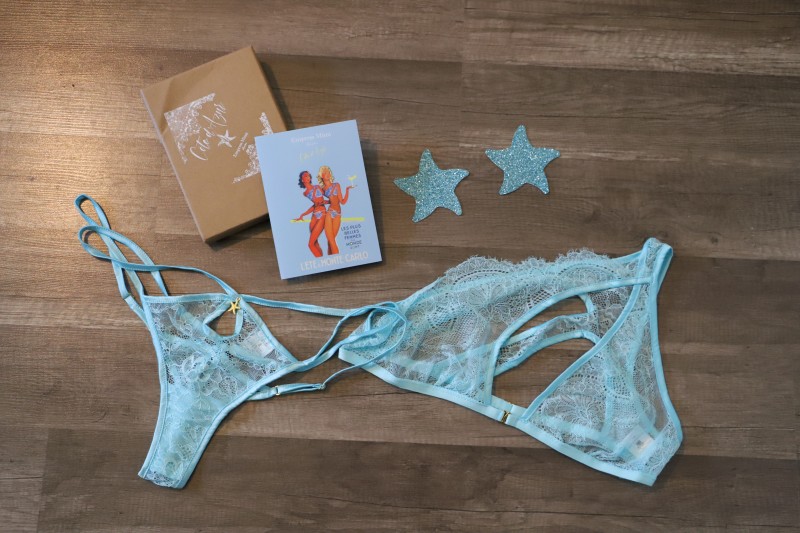 Thank you to Empress Mimi for sending me this beautiful lingerie set. As always, all opinions are my own.
My 10 year wedding anniversary is quickly approaching this year, and I realized that I haven't purchased any true lingerie since before we were married! Now I'll be honest; with two young kids in the house (and often in our bed!), lingerie is not really at the top of my list of priorities. That being said, I think it's important to keep things fun in the bedroom. As we plan a weekend getaway for the two of us, I knew it would be so fun to surprise Tyler with a new set of lingerie from Empress Mimi!
You may have seen my Empress Mimi Honey Bunny review back in May, and I still love those pieces! In classic black, they're a staple. But I'm so excited to share the Côte d'Azur offerings from Empress Mimi because they're a stunning color and just oh-so-fun!
Empress Mimi Côte d'Azur Lingerie
In my previous review, you may have read about how Empress Mimi offers subscriptions for ongoing lingerie products. In addition to that, you can purchase individual items from Empress Mimi. Currently the gorgeous Côte d'Azur bralette and g-string are available on the website, and you won't want to miss them!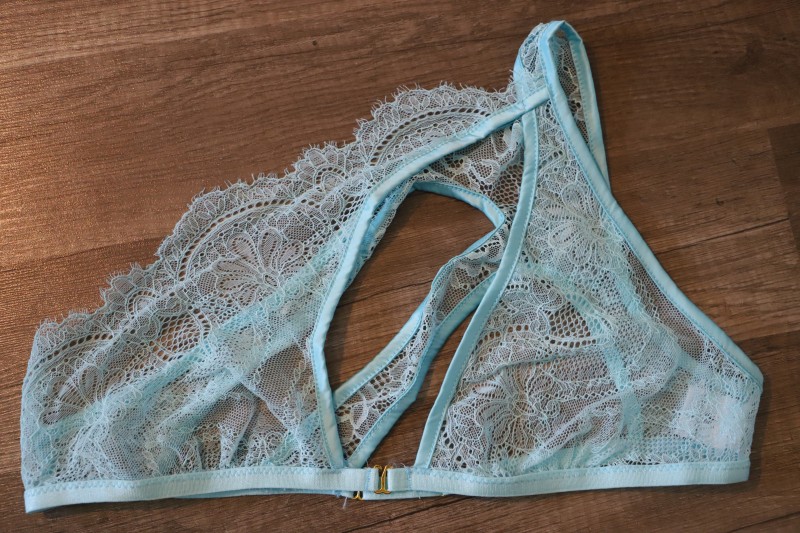 Côte d'Azur Bralette
This beautiful asymmetrical Côte d'Azur Bralette offers a playful take on the classical cu-out effect, and is reminiscent of the coastline of the French Riviera. I love the gorgeous blue color and while I've never worn an asymmetrical bralette before, I'm pleased to report that it's very flattering! This gorgeous style is difficult to photograph, so I wanted to include a stock photo from the website to help give you an idea of what it looks like on.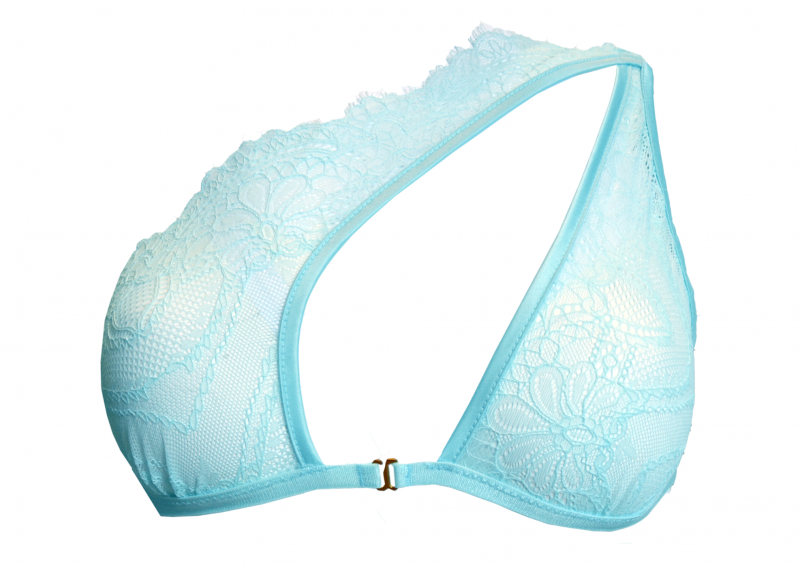 Empress Mimi also offers these super fun starfish pasties to wear under your bralette! Truly, how fun are they!?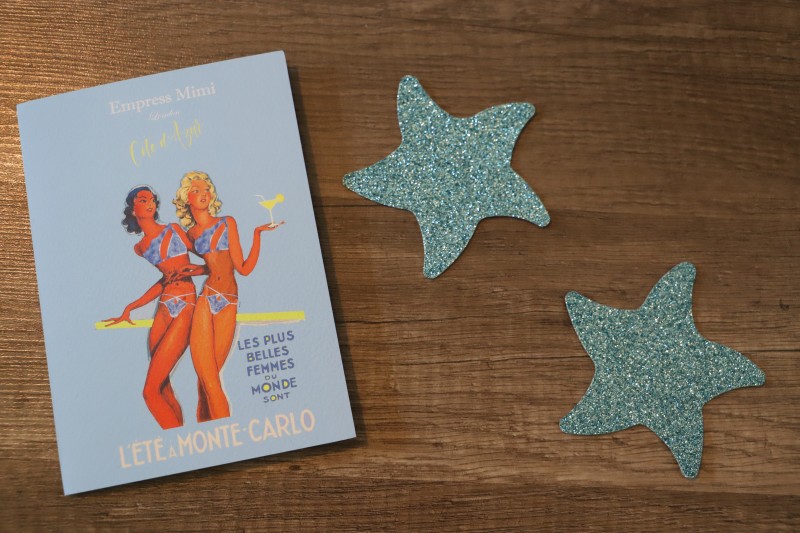 Côte d'Azur G-String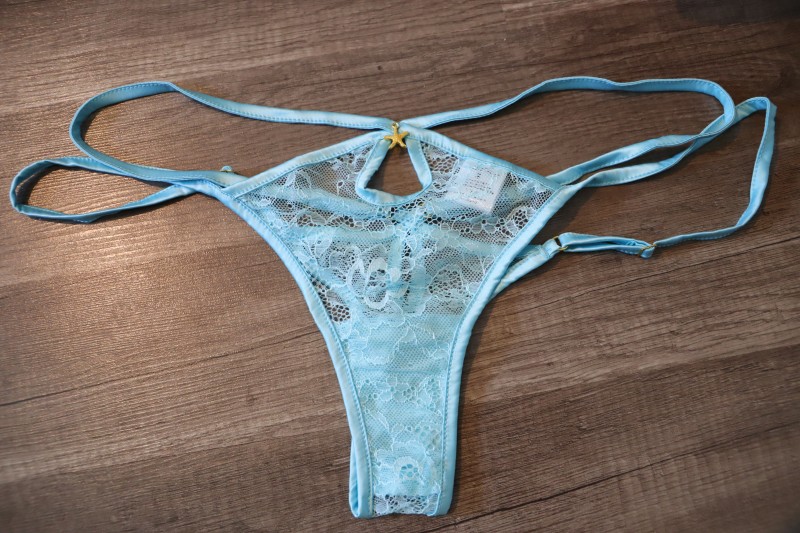 Along with the bralette, Empress Mimi offers this adorable Côte d'Azur G-String. I adore the adjustable satin straps with gold detailing. They fall perfectly over my hips and waist. With a small gold star adorning the cut-out in the front, they're both cute and sexy. Again, I just love the color Empress Mimi chose for this set!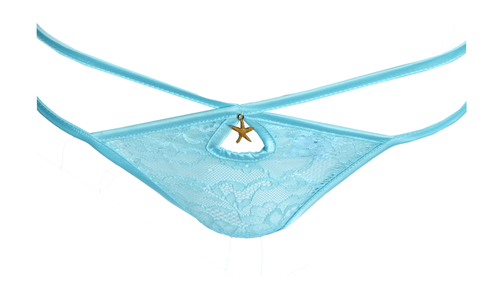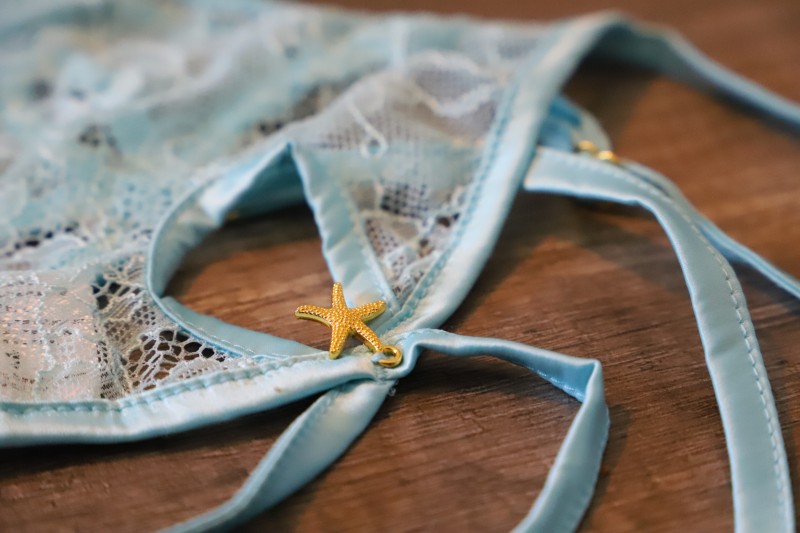 I'm looking forward to surprising my husband with these during our anniversary trip! As with all of Empress Mimi's products, I love the quality and craftsmanship and they're very comfortable, particularly for lingerie.
Buy it: You can purchase these products individually from Empress Mimi!
Discount: Use the code EmpressAmberB30 at checkout to save 30% off items from their site!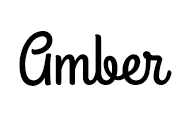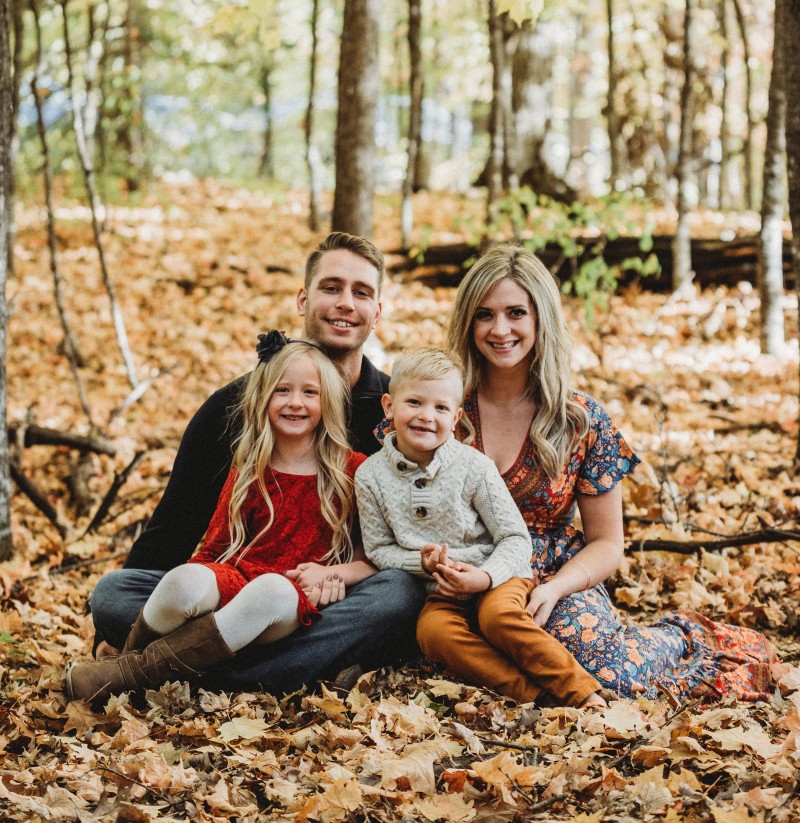 Hi there! I'm Amber, a 34 year old wife and mom of two from central Minnesota. I love to be outside with my family anywhere the weather is warm (which means I spend half the year freezing). We're a homeschooling family that loves to travel as often as possible! When I have a spare free moment, I love to read, take photos, and scrapbook. I'm interested in anything that makes life more fun; I also love socializing and sharing about my favorite products!
This post currently has 3 responses.