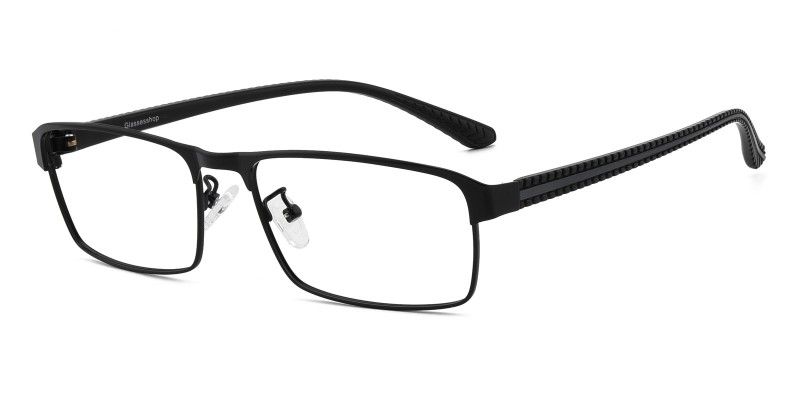 As a kid, I got glasses from my eye doctor and my parents sometimes paid over $300 for them even though I have a simple prescription. It's now been years since I've purchased glasses from the eye doctor because I've learned that ordering them online can be significantly more affordable, like half the price or less!
We recently tried out GlassesShop.com for the first time and we've been really pleased. Ryan has had a variety of glasses from online retailers in the last ten years or so. For most of that time, he's chosen rimless frames. He has a stronger prescription (-4.00 and -4.25) so sometimes they recommend that he purchases higher-end, thinner lenses. However, even with paying a bit more for thinner lenses, many rimless frames fall apart on him in a year or less. I believe this is largely due to the weight of the lenses.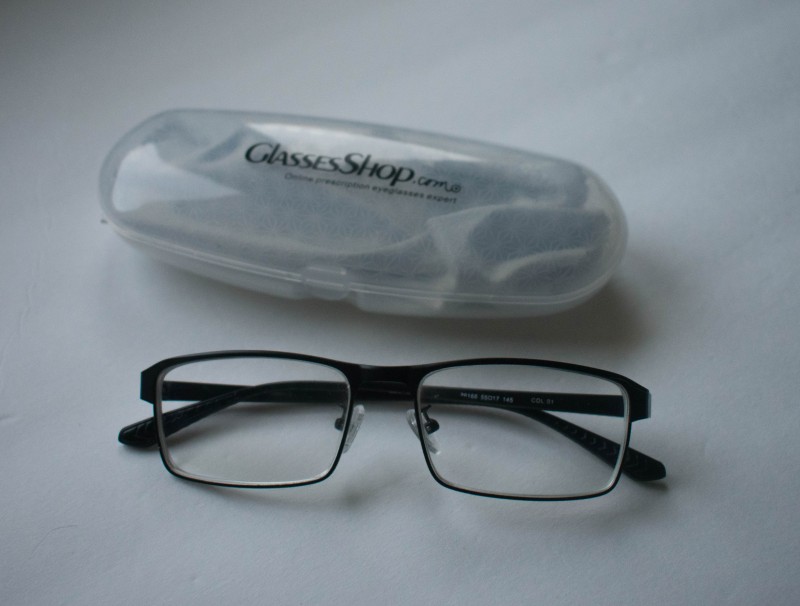 So when we went to order from GlassesShop.com, we were a little sad that they said his prescription is too strong for rimless frames. However, it sort of made sense that they would say that given his past history with rimless frames. So for the first time in years, we picked out a pair of rimmed frames for him. We went with a fairly basic pair of black metal-framed glasses with a rectangular lense shape called Hawthorn. These frames are just $29.95! Plus they are currently buy one, get one free!
For your first time buying glasses online, you'll want to pay attention to sizing. Check your old frames on the inside of the arms to see if they have numbers written on them. For example, they might have 53-18-135. This would mean that the lenses are 53mm across, the nose bridge is 18mm across, and the arms of the glasses are 135mm long. You can then use those measurements to pick out a pair of frames that will fit well to your face. If you don't know your current frame size, there will be more guess work involved the first time ordering, but you can still filter by small, medium or large.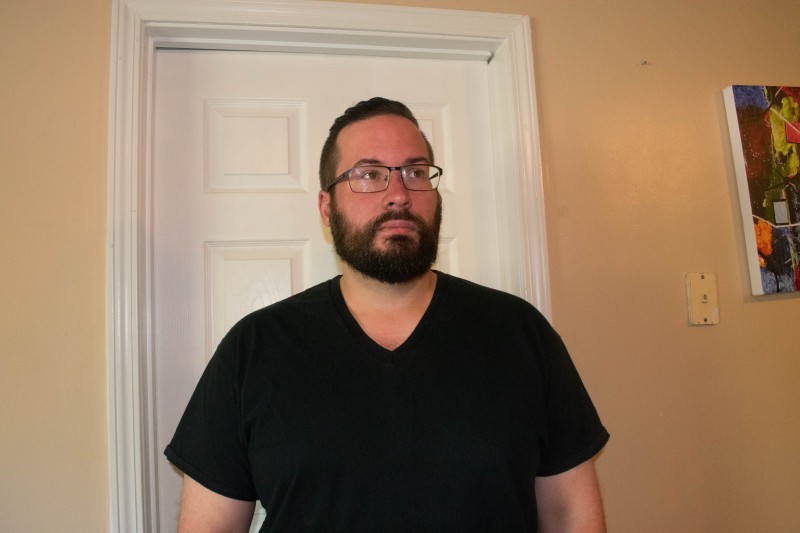 The basic lenses (1.57 mid-index) from GlassesShop.com are $19.85. Ryan's script is a little outside of the typical range so there is an additional $8.95 'extra fee' to accommodate for his script. Meaning the total for these frames and lenses came to 58.75 and that was without any sales, coupon codes or special discounts. However, if you want to take advantage of sales or coupon offers then dig around because GlassesShop always seems to have some sort of promotion going! I'm all for sales and coupons, but even at the regular price of $58.75, these are a significant bargain, less than half of what we would expect to pay when ordering glasses from an eye doctor's shelves.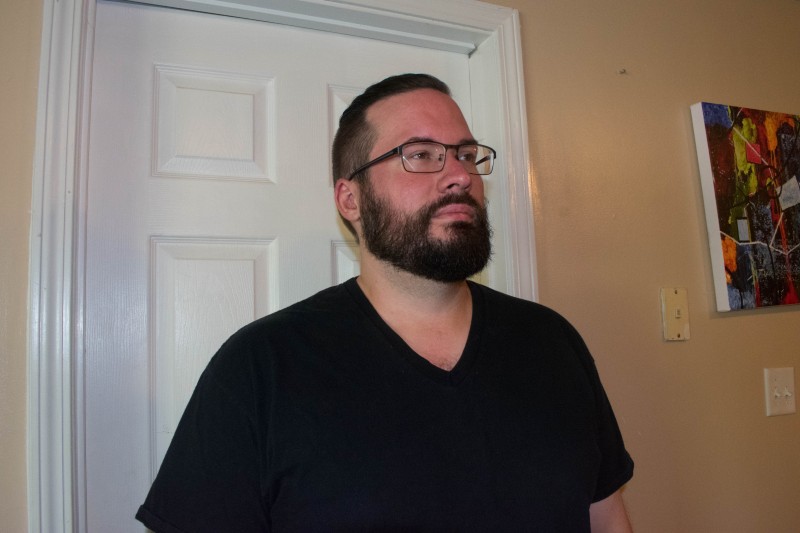 Of course, you do need to have your prescription handy so be sure to go to the eye doctor for that. Once you are done, you can ask them to print out your prescription for you. Part of what you pay for when having an eye exam is to find out your prescription so they do have to give it to you if you ask. You are not obligated to buy glasses from your eye doctor in order to find out your prescription.
Physically they feel nice and sturdy but they aren't overly heavy. We like how they look and fit on Ryan. He's been wearing them for about a month now and we're both very happy with them.
GlassesShop.com offers prescription eyeglasses for men, women and children as well as sunglasses!
Win it: One person is going to win a free pair or frames and their standard 1.57 single vision lenses from GlassesShop.com! This giveaway is open to the US and Canada. It will end 7/25/2019.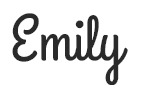 Hi there! I am Emily Evert, the owner of Emily Reviews. I am 28 and live in a small town in Michigan with my boyfriend Ryan and our two pugs. I have a large family and I adore my nieces and nephews. I love reading memoirs, and learning about child development and psychology. I love watching The Game of Thrones, Teen Mom, Sister Wives and Veep. I like listening to Jason Isbell, John Prine, and other alt-country or Americana music. I created Emily Reviews as a creative outlet to share my life and the products that I love with others.
This post currently has 6 responses.