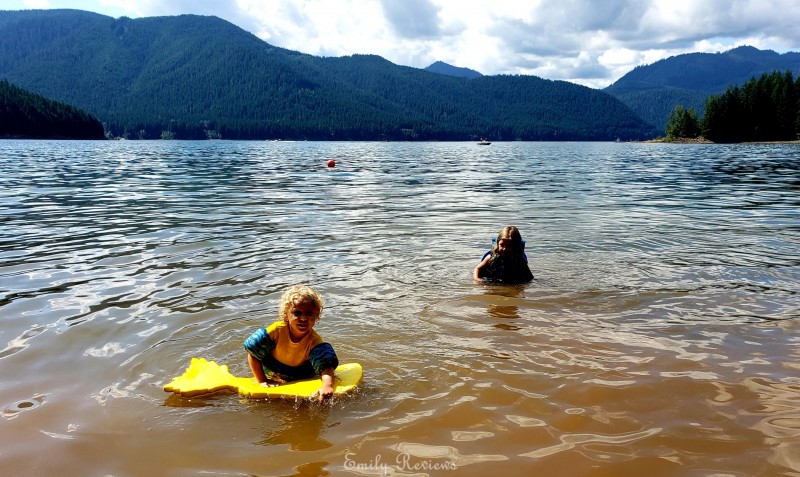 Thank you to SwimWays for providing me with products to facilitate my blog review. All opinions are 100% my own.
Last weekend, my entire family went camping. Our group included six adults, five kids, and two dogs. We went to our favorite semi-local campground. We have actually been going to this campground since I was a little girl. There are so many things to do while we are there. No matter what we do, we always have a great time!
The campgrounds surround a large lake. The lake has room for a variety of water activities including boating, jet skiing, sailing, paddle boarding, and swimming. While we stay at the campground, we spend quite a bit of our time down by the water. We bring an assortment of water toys for the kids to play with. This year, I brought with us two new water toys from SwimWays, called Aquaria Tropicali Saddle Seats.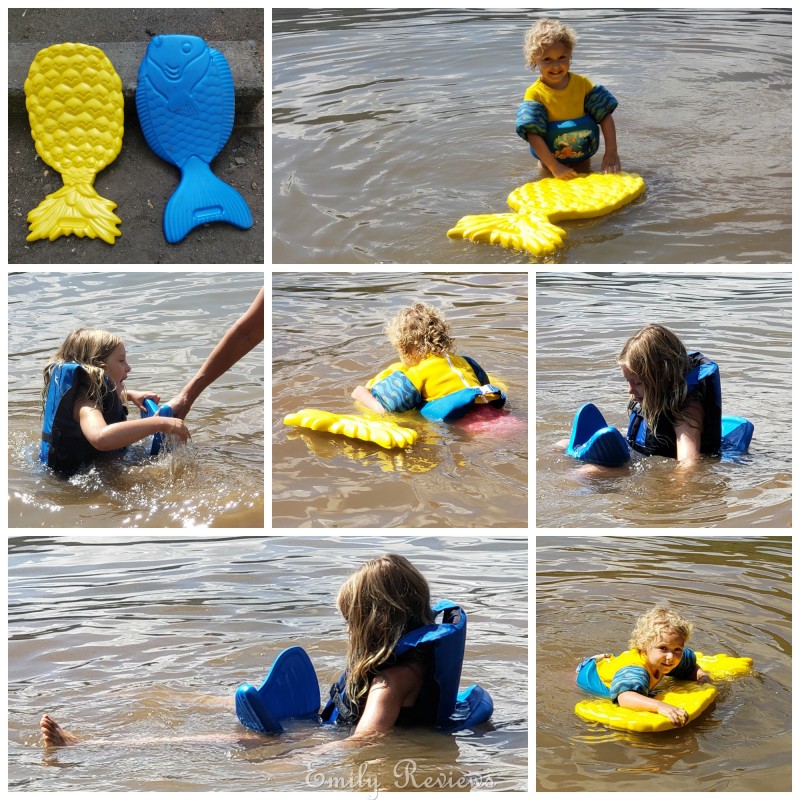 Aquaria Tropicali Saddle Seats are fun floating seats. They come in a yellow pineapple and a blue fish design. The Saddle Seats are soft cushions made with durable Aqua Cell™ foam. Aqua Cell™ foam resists chipping, peeling, and it will not fade. This enables the Aquaria Tropicali Saddle Seats to be used in both saltwater and chlorine pools. They can be used as a ride-on water toy, pool float, and/or a poolside seat.
My two young nieces were excited to try the Aquaria Tropicali Saddle Seats. It took some help from Grandma, but they got the hang of it quickly. They spent most of the time, using the Aquaria Tropicali Saddle Seats like a pool kickboard. The girls had a great time splashing in the water and floating around with the Aquaria Tropicali Saddle Seats.
We made a lot of wonderful memories last weekend.
Buy It: Please visit the SwimWays website to see the great selection of products they offer and convenient shopping locations.
Connect: Don't forget to follow SwimWays on Facebook, Twitter, and Instagram for the latest product announcements and special offers.


Hello, my name is Laurie. I have been married to my husband for 14 years. We have two young daughters, ages 10 and 13 years old. My family and I live in Oregon so that means we are just minutes from the beach, mountains, and desert.  We love it here and try to spend as much time outdoors playing as we can. When we aren't outside playing, I enjoy reading, baking, refinishing furniture, and other crafts.
This post currently has 3 responses.