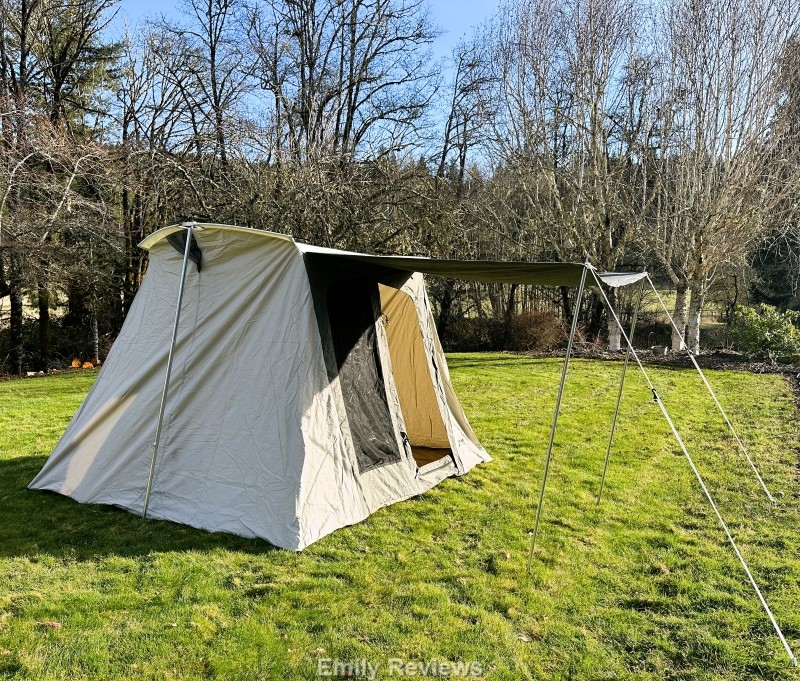 Thank you to Kodiak Canvas for providing me with products to facilitate my blog review. All opinions are 100% my own.
For as long as I can remember, camping has always been an activity I have enjoyed. My level of camping is probably medium on the scale of roughing it and glamping. I have a favorite campground that I have been going to since I was a young kid. It surrounds a large lake with room for boats, jet skis, paddleboards, kayaks, and swimming. It has bathrooms with showers and each camping spot has access to water. The campground hosts offer different activities throughout the summer such as nature hikes, bird watching, kids' crafts, and so on. We visit the campground every summer and have three generations in our group of 13.
Last year, my two teen daughters decided they no longer wanted to sleep in our big family tent. They were ready to have their own separate tents. That meant that we could give our big family tent to someone else to enjoy and we would get three smaller tents. For my husband and I, I chose the Kodiak Canvas 9 x 8 ft. Flex-Bow Deluxe Canvas Camping Tent.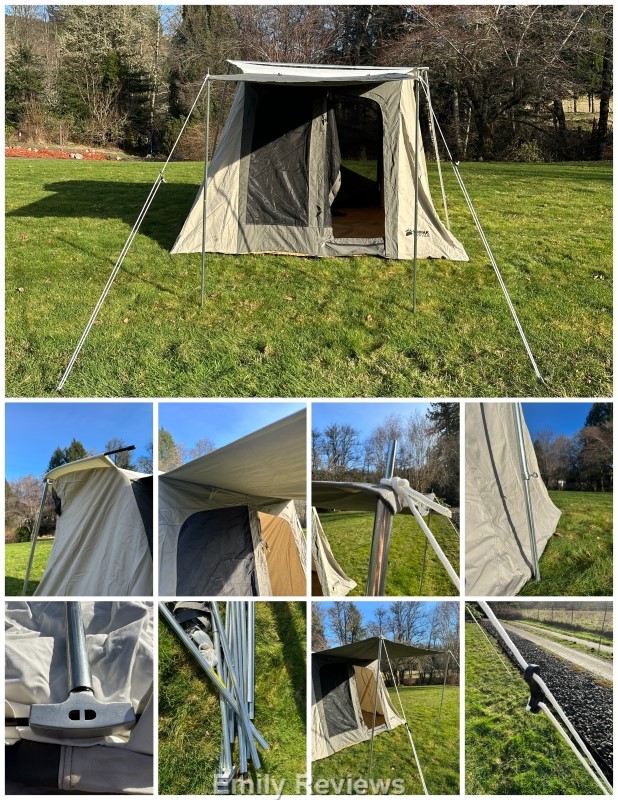 The 9 x 8 ft. Flex-Bow Deluxe Canvas Camping Tent has a body made with Hydra-Shield™100% Cotton Duck Canvas. It is durable, watertight, and breathable. The tent has a Flex-Bow Frame that is made with steel rods. It has a design that is quick and easy to set up and it provides exceptional stability. The tent features a 6'1″ ceiling height, two large D-shaped doors, four large mesh windows, a spacious 70″ x 57″ front awning, two funnel-flow vents, and storage pockets. It comes with two organizer pockets, 12-inch heavy-duty steel rod stakes, and a convenient zippered carrying/storage bag. The 9 x 8 ft. Flex-Bow Deluxe Canvas Camping Tent is a four-person tent. We like to have room for our queen-size mattress and our gear so we sized up.
My husband set up the tent in our front yard last weekend. It didn't take long at all for him to have it put together. (I wasn't able to help. I had surgery late last December and haven't been cleared to lift anything.) Once it was up, we both stood back and admired it. Everything about this tent was better than I had anticipated. The canvas, the double-stitched seams, and the durable zippers are examples of how well-made and durable it is. They definitely made this tent to last. I don't know if you are supposed to say that a tent is beautiful, but it is. The design of the tent is aesthetically pleasing with its clean lines and neutral colors. Both my husband and I are impressed! We couldn't have found a more perfect tent. This is to be great. We are going to enjoy this tent for many years to come.
If you are in the market for a new camping tent, I strongly suggest you look into Kodiak Canvas camping tents!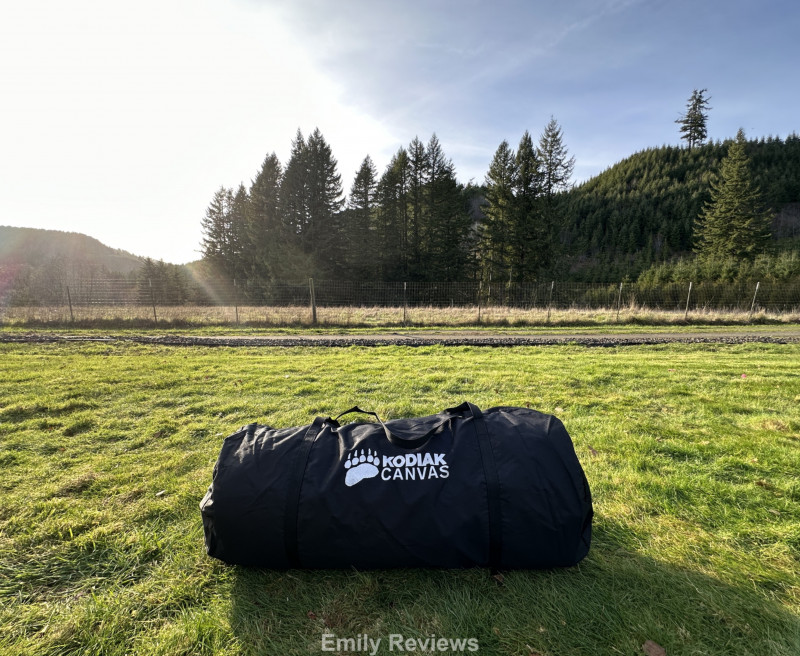 Buy It: Please visit the Kodiak Canvas website to see their great selection of products and convenient shopping locations.
Connect: Don't forget to follow Kodiak Canvas on Facebook and Instagram for the latest product announcements and special offers.


Hello, my name is Laurie. I have been married to my husband for 16 years. We have two young daughters, ages 15 and 13 years old. My family and I live in Oregon so that means we are just minutes from the beach, mountains, and desert.  We love it here and try to spend as much time outdoors playing as we can. When we aren't outside playing, I enjoy reading, gardening, refinishing furniture, and other crafts.
This post currently has 7 responses.