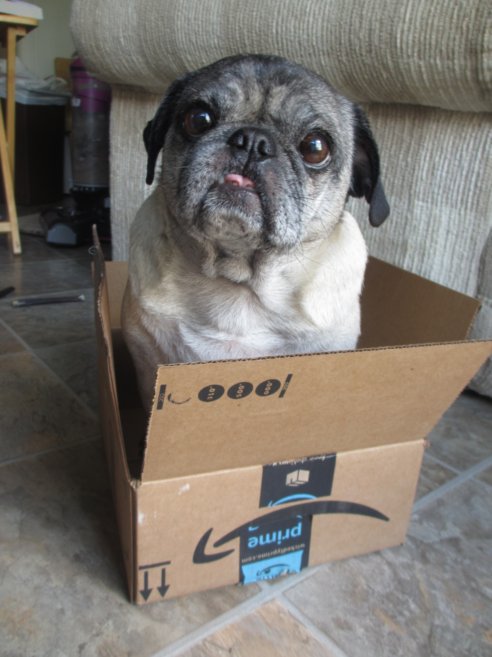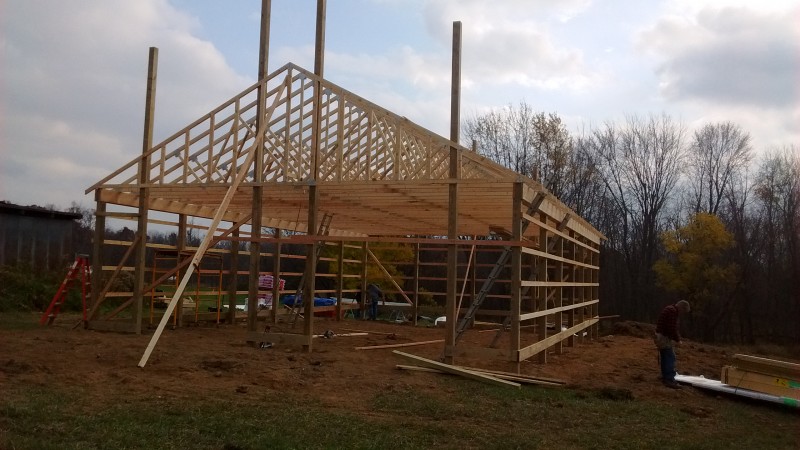 I moved about 3 weeks ago. I've moved over half a dozen times in my adult life so this certainly wasn't my first rodeo. Yet, I forgot how much work it takes until we were actually moving. There were also little odds and ends that we forgot. I thought I would make a Moving Checklist to help others who are moving remember some of what we forgot. Plus, I'll be able to reference this moving out checklist myself when we move again.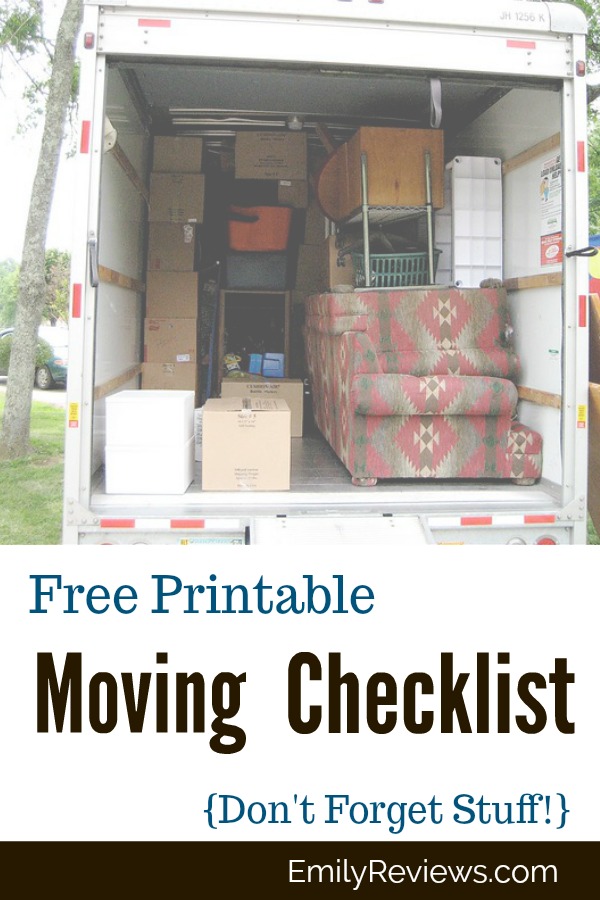 Pack up as early as possible. We always decide to purge unused items after we start packing. You come across items you haven't used in a while and should not keep. It is a great time to sort through your belongings. However, that makes it more time-consuming. So begin packing early and make a big donate pile. Also make sure that you'll have time to run to Goodwill (or wherever you plan to donate items) after you've finished packing.
Start saving money early. Moving always results in unexpected expenses. Maybe you have plenty of storage at your current place, but your new place will have fewer closets so you'll need more shelving. Maybe you'll need a new kitchen table because yours won't fit in the new space. Maybe your new landlord will tack on processing fees to your new lease. It always seems to be something different, but we always find moving to be more expensive than we expected, so it's better to over-estimate costs.
 Buy packing tape and sharpies. It's so much easier to know where to pile boxes in your new place, and to unpack when every box is labeled with the room it belongs in, or a rough summary of what is included in the box.
If you have pets, check out my 10 tips for moving with dogs post.
Over-estimate your moving time. If you have a lease that is ending, give yourself an extra day or two. When we are about thalf way through moving I always think 'Wow it's getting quite empty in here! We're almost done!' but then as we keep going, way more items come out of drawers, cabinets, closets, etc than I anticipated and we end up having a LOT more work left than I thought. Our most recent move, we originally thought we would be out Friday night but we had to move literally all weekend and brought the last load to our new place at 11pm. Learn from our mistake and over-estimate your time!
Search for packing hacks on Pinterest. My favorite is the one that recommends using a trash bag to pack away your hanging clothing (still on the hangers!) so that you don't have to remove each piece one by one.
If you de-assemble furniture when packing up, use a plastic baggy for the hardware and secure it to the furniture. For example, we taped the screws from our bed frame to the bedframe.
Do a final walk through. Open every drawer, every cupboard and cabinet, walk around the outside of the house, look in every part of your garage, open the fridge and freezer, look in the medicine cabinet, etc before leaving that final time.
Take photos before you leave. These can be used as proof of what the move-out condition of the house was like.
Provide your new address or other contact info to your neighbors and landlord. This way your landlord will be able to contact you to arrange to return your deposit money, and your neighbor can contact you if mail or packages are accidentally left at your old place.
Forward your mail to your new address.
Make a list of bills or services to cancel or transfer. Wifi, cabel, electricity, renters insurance, etc. In our old duplex, the previous tenant kept getting electricity bills (for an apartment that was empty) for six months! You don't want to pay for services you aren't using, so remember to cancel them. Be sure to take your wifi router with you as most companies will require that it is returned or they will charge you a fee. Ours (at&t) told us we would be charged $150 if we didn't ship the router back to them.
Add your new address to a note in your phone, or write it on a piece of paper to keep in your wallet. You'll inevitably be asked for your new address before you have it memorized!
Update your address records in important places such as your child's school or daycare, your license, medical ID bracelets, pet ID tags or microchips, your children's backpack tag, etc.
Free printable: I created a printable checklist that includes each of these 14 checkpoints but in a short and sweet list. Click the link to view the free printable moving checklist and print it for yourself.
Is there anything else on your moving to-do list? Feel free to share in the comments!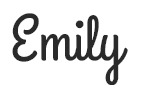 Hi there! I am Emily Evert, the owner of Emily Reviews. I am 28 and live in a small town in Michigan with my boyfriend Ryan and our two pugs. I have a large family and I adore my nieces and nephews. I love reading memoirs, and learning about child development and psychology. I love watching The Game of Thrones, Teen Mom, Sister Wives and Veep. I like listening to Jason Isbell, John Prine, and other alt-country or Americana music. I created Emily Reviews as a creative outlet to share my life and the products that I love with others.
This post currently has 8 responses.