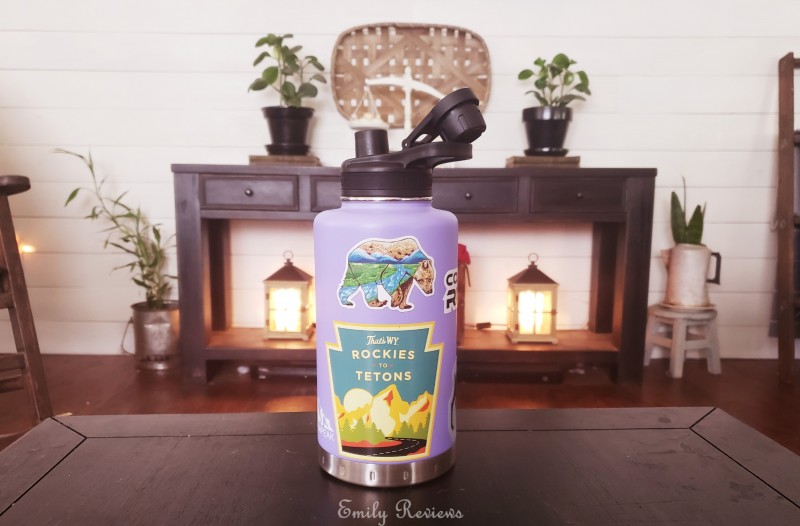 Thank you to Ultima Replenisher for providing me with products to facilitate my blog review. All opinions are 100% my own.
A few months ago I changed the way I eat. It started with me removing gluten from my diet. Then a couple of months later I began following the ketogenic diet. Now I have taken it further and removed most dairy. You may be asking yourself why I made these changes. Well, let me tell you. I began making the changes when my primary care doctor suggested that my stomach issues were tied to my diet. With each change in my diet, my stomach issues got better.
Making these dietary changes and seeing that connection between food and health piqued my curiosity. I started researching the quality of foods we were consuming and the kinds of foods we were eating. As I became more knowledgable, I became more selective about the foods I was choosing to bring into my home.
Another thing I changed was my drinking habits. I am one of those people that didn't drink anything throughout the day. I would maybe have eight ounces of water and that was it. Now I drink 150-ounces of water each day. Water has so many health benefits. It just made sense to increase the amount I was drinking along with my new dietary changes.
What I quickly learned was that when you drink 150-ounces of water, your system gets flushed. It is important to replenish your electrolytes. I wasn't about to chug a sports drink with all those toxic ingredients. No way! Yucky! I did my research and found Ultima Replenisher. Ultima Replenisher met my high standards, plus it is Vegan, Non-GMO, Gluten-Free, Caffeine-Free, Keto-Friendly, Paleo-Friendly, and Peanut-Free.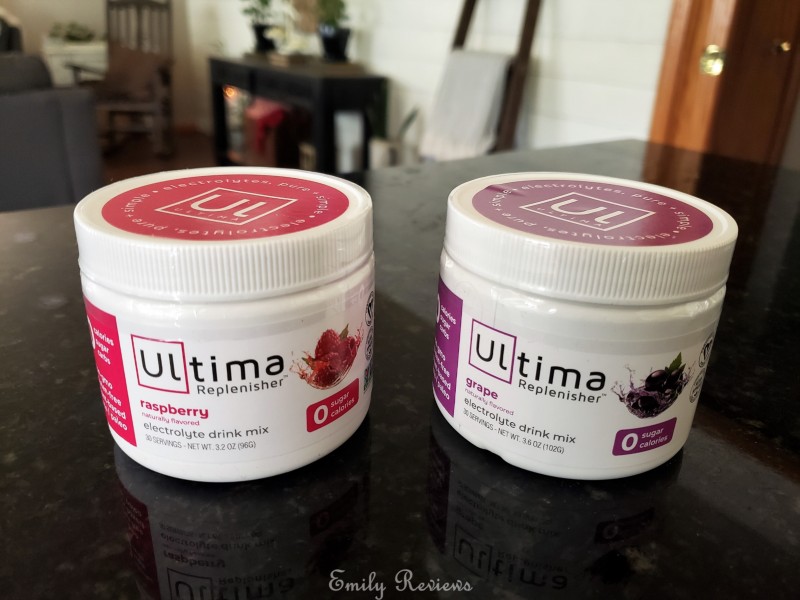 Ultima Replenisher is sweetened with Organic Stevia Leaf Extract. It is free of artificial sweeteners, flavors, and synthetic colors. Ultima Replenisher is flavored and colored with real fruits and vegetables. It contains six electrolytes and support minerals- Potassium, Magnesium, Chloride, Calcium, Phosphorus, and Sodium.
Ultima Replenisher is available in Cherry Pomegranate, Grape, Lemonade, Orange, and Raspberry. I have tried all five flavors. They are all delicious. If I had to choose a favorite, it would probably be Cherry Pomegranate.
The instructions on the Ultima Replenisher drink mix suggest you mix one scoop (scoop included) of powder with 16-ounces of water. That is a little too strong for my taste. I add one scoop to my 50-ounce water bottle.
I am so happy I found Ultima Replenisher. I will forever be a customer!
Buy It: Please visit the Ultima Replenisher website to see the great selection of products they offer and convenient shopping locations.
Connect: Don't forget to follow Ultima Replenisher on Facebook, Twitter, and Instagram for the latest product announcements and special offers.


Hello, my name is Laurie. I have been married to my husband for 14 years. We have two young daughters, ages 10 and 13 years old. My family and I live in Oregon so that means we are just minutes from the beach, mountains, and desert.  We love it here and try to spend as much time outdoors playing as we can. When we aren't outside playing, I enjoy reading, baking, refinishing furniture, and other crafts.
This post currently has 6 responses.