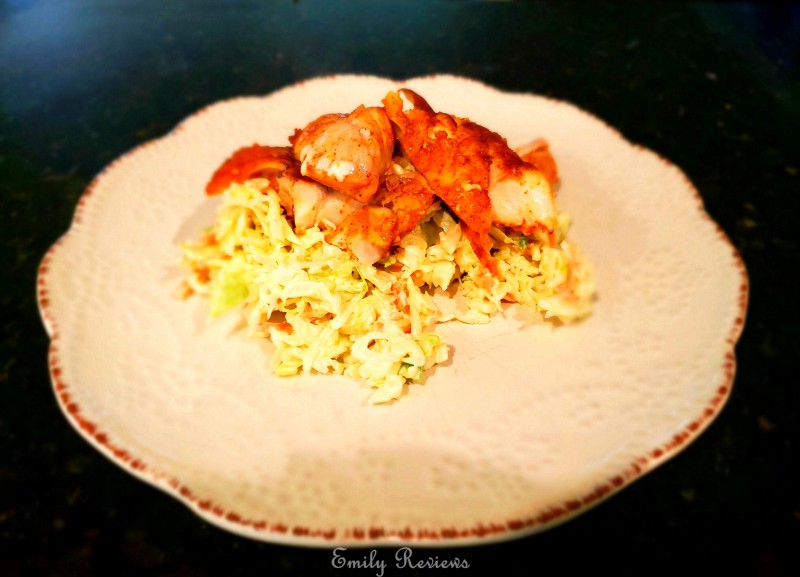 Lately, we have been eating a lot more fish. We live near the Oregon Coast so we have easy access to fresh seafood. We like getting fresh wild rockfish because it is light, has a mild flavor, and is more budget-friendly than some of the other fish available.
Normally when we prepare rockfish, we bake it with butter and spices. Last week I wanted something different. I was craving fish tacos, but tortillas aren't something we eat. I decided to play around and came up with a delicious substitution- fish taco bowls.
Ingredients:
1 Tbsp gluten-free taco seasoning
1 bag of coleslaw mix (shredded cabbage)
1/2 cup of diced onion
2 Tbsp lime juice
1/2 cup of mayo
2 tsp red tabasco sauce
Salt and pepper
4 small fillets of rockfish
Optional Ingredients:
Fresh cilantro
Lime wedges
Directions: Pat dry the rockfish fillets and lay them into the bottom of a baking dish. Then sprinkle the fillets with gluten-free taco seasoning. If you like a bold flavor use the entire Tbsp of seasoning, if you like a light flavor, use less. Bake in a 350° oven until fish is cooked through and pulls apart easily. It will be approximately 10 minutes. While the fish bakes, you can make the salad. In a large bowl combine the mayo, lime juice, tabasco sauce, salt, pepper, and diced onion. Then add the coleslaw mix and toss until coated. When the fish is cooked, flake it apart into bite-size pieces. Serve the fish taco in individual bowls. Place the salad mix in the bottom and top with a serving of rockfish. If you want to, you can top the dish with fresh cilantro and a lime wedge.
Fish taco bowls are quick to prepare, delicious, and healthy! What more could you want?
Do you have a favorite way to prepare fish? If so, I would love to hear about it.

Hello, my name is Laurie. I have been married to my husband for 14 years. We have two young daughters, ages 11 and 13 years old. My family and I live in Oregon so that means we are just minutes from the beach, mountains, and desert.  We love it here and try to spend as much time outdoors playing as we can. When we aren't outside playing, I enjoy reading, gardening, refinishing furniture, and other crafts.
This post currently has 32 responses.