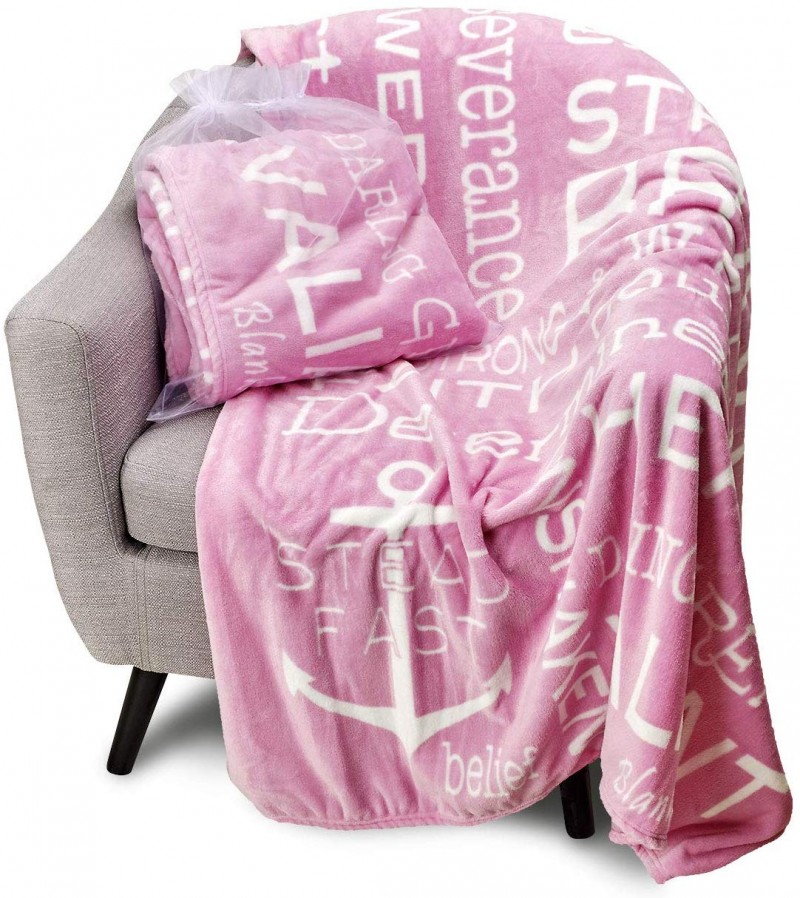 Thank you to BlankieGram for sending this blanket. As always, all opinions are my own.
October is Breast Cancer Awareness Month. Have you or someone you know been affected by breast cancer? This month, recognize the brave fighters and survivors in your life with a gift from Blankiegram. BlankieGram offers a variety of personal, caring, and thoughtful blankets with inspirational phrases. Their pink blankets would make the perfect gift in honor of Breast Cancer Awareness Month. Check out some of the options they offer.
The Bravery Inspirational Throw is probably my favorite choice for a fighter or a survivor of breast cancer. With phrases like "powerful", "strong", "determined", and "steadfast", it's a testament to the power of people battling cancer. Giving this blanket as a gift would be a way to show someone that you're thinking of them and you find them to be courageous and brave.
Another option would be the Faith Blanket. This blanket is meant to help those needing spiritual encouragement, and is filled with blessings, hope and prayers. It's perfect for someone going through one of life's challenges. This super soft and cozy Faith Blanket is a thoughtful gift that will touch their heart while wrapping them in your good thoughts and prayers.
If you know someone who is in the thick of it fighting breast cancer, the Healing Thoughts Blanket could make the perfect caring gift.  Instead of sending conventional flowers that will fade away or a greeting card that will soon be set aside, send your healing support to family or friends with a cozy, soft, snuggly blanket decorated with inspiring messages. Along with being the main color for Breast Cancer Awareness, pink is a color that shows appreciation, respect and admiration.  Pink also enhances self-esteem as well as artistic and creative energies.  Spiritually, Pink is the color of the heart and represents unconditional love, tenderness, caring and compassion.
Another great option for gifting would be the Hugs Blanket. Everyone can use a hug sometimes! Let that special someone know you are thinking of them, whether next door or far away. This super soft and cozy throw blanket is the perfect way to wrap your loved one in warm hugs!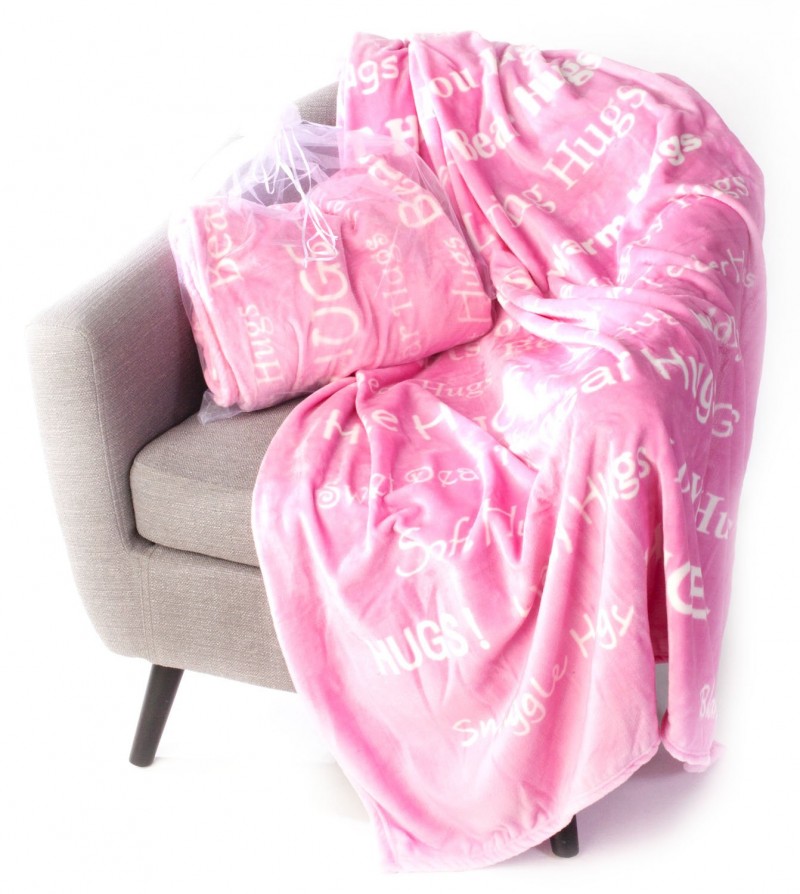 There's one more pink blanket that would make the perfect gift in honor of Breast Cancer Awareness Month. The I Love You Throw is one of my favorite blankets because of the sentiments represented, and it can work for so many different people in your life. What better way to say "I Love You" than literally wrapping someone up in those words every day. This super soft and cozy throw blanket is perfect for that treasured someone in your life.
BlankieGram offers so many pink blankets that show how much you love and support someone going through or even experiencing breast cancer second-hand. Plus, BlankieGram uses your purchases to donate blankets to people in need who may not otherwise receive a gift of loving encouragement. Send a warm, caring gift this October!
Buy it: Blankiegram
Win it: One lucky reader will take home their choice of pink blanket from BlankieGram in honor of Breast Cancer Awareness Month. This is a US giveaway ending 10/22. Enter using the Giveaway Tools form below, and good luck!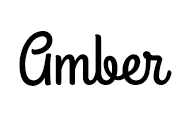 This post currently has 4 responses.