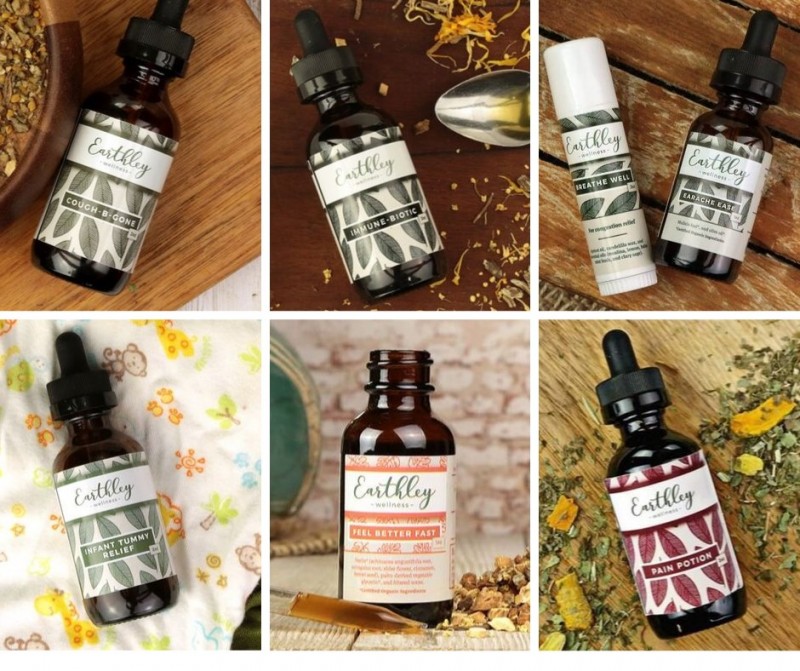 There are affiliate links in this post. 
As we head into winter, I know we need to stock up on natural products to keep our family healthy, and remedies to aid us in getting over things more quickly when we inevitably pick something up. With kids, there's no way to completely avoid illness. However, after adding Earthley products to our lives last year, we had the healthiest winter yet! I wanted to share some of my favorite Earthley products as we head into their winter remedies sale!
Before I get into the items that are 20% off from October 4-9, 2019, I wanted to quickly touch on my favorite Earthley product. I attribute our kids healthy immune systems in part to this product, and I swear by it especially during the dreaded flu season. This miracle remedy is Elderberry Elixir. We use it to keep our family healthy and to avoid illness if and when possible!
While we used to use elderberry syrup, I soon realized that the brand we were buying had a lot of added sugars and didn't have a long shelf life. Earthley offers a regular version and kid's version of Elderberry Elixir, and we find that the kid's version works great for our whole family, and doesn't have the bitter taste of alcohol. As you can see by the ingredients listed above, it's naturally high in Vitamin C, and is anti-inflammatory and supports your immune system. We swear by it, and take it daily from the fall until the spring! I'd highly recommend giving it a try this winter if your family (kids in particular) are susceptible to illness all winter long.
Now, let's get into the sale items which will all be 20% off from October 4-9, 2019!
Earthley Winter Remedies Sale
If you're solely interested in the discount and want to know what products are available for 20% off, follow the links in the bullet list below and use code WINTER20 at checkout. If you want to learn more about each product, I'll share which ones our family uses and loves and descriptions of them farther down in the post! Here's what's 20% off:
Feel Better Fast is another one of those products from Earthley that I swear by. When my kids come down with a fever or other illness, we start dosing Feel Better Fast immediately. Our kids usually get over sicknesses within a couple days when we remember to use it. Plus, they love the cinnamon flavor! I'm much more comfortable using Feel Better Fast to help our kids get over illness than over-the-counter medicines that have added dyes and preservatives.
Our son is the one in the family who comes down with the most respiratory illnesses. For the first couple years of his life, it seemed like we were on an endless loop all winter long; up all night coughing for two weeks straight, one week break, then back to another cough for two weeks. It's so hard to watch your little one cough so hard that they throw up, and when I learned about Earthley's Cough B Gone, I knew we had to give it a try. Last winter our kids came down with just two mild respiratory illnesses, but when they did have that awful overnight cough, we'd give them Cough B Gone and it would make a HUGE difference. Now, as soon as I hear them starting to cough I give it to them! Made with organic mullein leaf, organic fenugreek seed, and organic dandelion root, it helps support their lungs, remove extra mucous, and gently detox.
While I have not personally used Earthley's Immune-Biotic, I know many people who have and who swear by it. With natural immune support and strong herbs, it can be paired with Elderberry Elixir to provide an extra punch to help you get over an illness. Each immune supporting herb has antiviral or antibacterial properties to help your body naturally fight off whatever is bothering you. It's also gentle, making it safe for almost the whole family (ages 2+)!
Another product we always have on hand for respiratory illness is Earthley's Breathe Well Salve. I used to slather other products on my kids' chests and feet, but once I stopped to look at the ingredients I was horrified. I found that Breathe Well Salve works just as well as those other products, without the added chemicals and unnecessary ingredients. Plus, it smells great and I've even used it myself if I have a particularly tricky chest cold!
Earthley's Infant Tummy Relief is something I wish I'd known about and had when my kids were babies! In that tricky period where they're too little to tell you what's wrong but you can only assume it's bad gas, this product is the absolute best. We used gripe water for our kids without much luck, but I kept giving it hoping it would do something. I wish I'd had a more natural product like Infant Tummy Relief to soothe my little ones when they were so unhappy.
When I was in college, I suffered from frequent UTIs and was on antibiotics all the time. They destroyed my gut and my sophomore year was probably the most unhealthy I've ever been. I wish I'd known about natural UT-Relief from Earthley so I could have prevented those urinary issues! This product contains cranberry, dandelion root, cramp bark, turmeric, and black pepper to not only provide relief but also to detox and offer anti-inflammatory effects.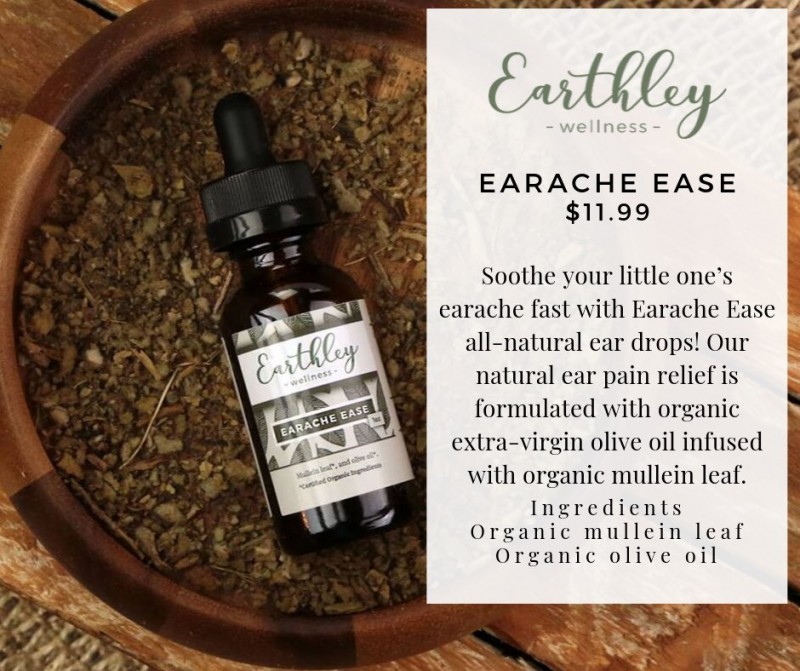 Earache Ease is another must-have that we always keep on hand. While I'm sure our kids have had ear infections over the years based on their symptoms, as soon as we give them Earache Ease, their pain seems to recede so they can get sleep and heal. I swear by this product and suggest it to everyone I know who has chronic ear infections or kids that suffer from them. Combined with chiropractic care, this product makes a huge difference in our lives.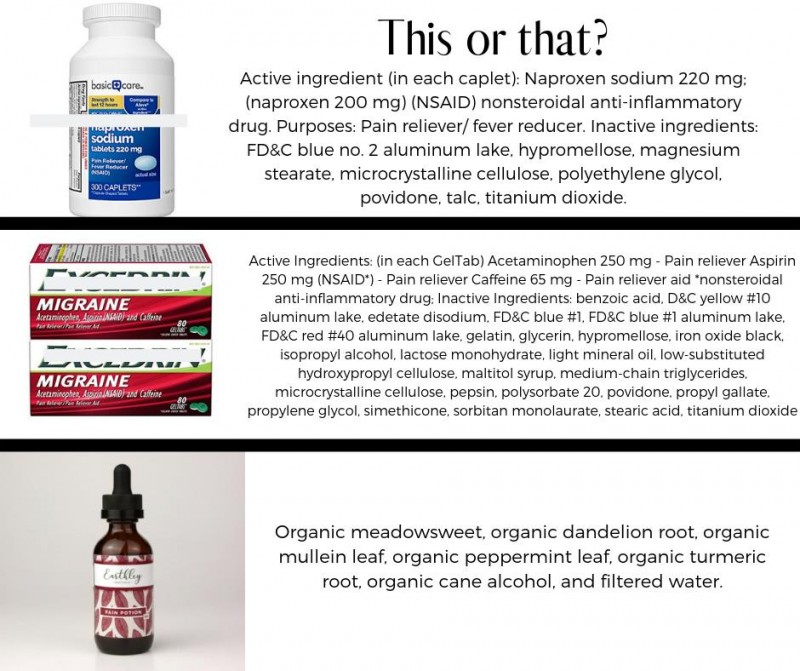 Earthley's Pain Potion is something that we just recently added to our 'medicine' cabinet and I'm so glad we did! We try to avoid over the counter pain relief, and our kids have never actually used any because the potential side effects have not been worth the risk for us. When they're sick, we provide them remedies to help their bodies cope with and recover from the illness and keep them as comfortable as possible. With Pain Potion, that's become a lot easier! Safe for ages 6 and up, we use it especially for headaches.
ALL of the items listed above (with the exception of the Elderberry Elixir) are 20% OFF with the code WINTER20 from October 4-9, 2019! Don't miss out on these great deals; make sure you stock up BEFORE you need them! If you spend over $50, you'll get FREE shipping, too!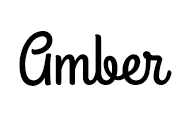 Hi there! I'm Amber, a 30 year old wife and mom of two from central Minnesota. I love to travel and to be outside with my kids anywhere the weather is warm! When I have a spare free moment, I love to read and scrapbook as well as binge-watch Netflix long after the kids are asleep. I drink too much Caribou Coffee and have a real sweet tooth but also try very hard to consume organic foods and use eco-friendly, fair trade products as much as possible. I also love socializing and sharing about my favorite products!
This post currently has 8 responses.