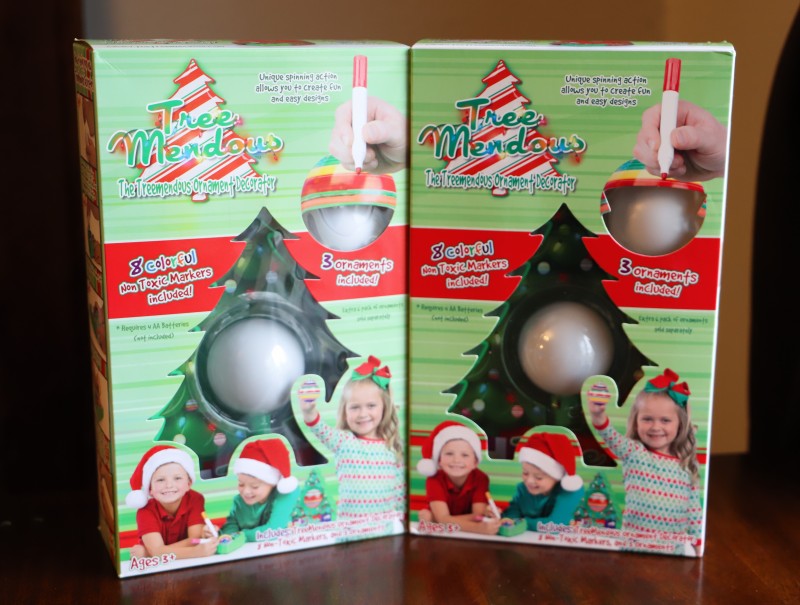 Thanks to TreeMendous for sending me these great ornament decorators! As always, all opinions are my own.
I like to make ornaments with my kids each year, just as a fun craft that we can use for years to come. Since the holiday season seems to be SO busy for us (we have Thanksgiving, Lincoln's birthday, and Christmas back-to-back this year), we decided to get a head start with The TreeMendous Ornament Decorator, as seen on Shark Tank!
The TreeMendous Ornament Decorator
This simple yet innovative product makes ornament decorating a breeze with small children. Simply place your ornament in the slot, turn on the rotating mechanism, and use the provided markers to create a masterpiece! Within minutes, children will have a beautiful ball with colorful stripes and designs. Hang their new ornaments on the tree or gift them as a sweet memento for grandparents or other family members.
This product is really fun for all ages. Our six and three year olds both got into it and I'll be honest – I had fun decorating an ornament too! The TreeMendous Ornament Decorator makes it so easy to design beautiful art.
Each kit contains a TreeMendous holder, three ornaments with hooks, and eight non-toxic, fast drying markers. And when I say fast-drying, it's no joke. By the time the holder stops spinning, you can remove the ornaments without fear of smudging or getting marker everywhere.
Not only is this a fun project for siblings, but it could be great for holiday parties where you have multiple kids and want to do a planned activity, too! Or, if you visit nursing homes during the holiday season, it could be a great activity for the kids to work on with residents! Each kit comes with three ornaments, but you can buy additional six-packs from TreeMendous as well. I love how these ornaments turned out, and I think they're such a fun way for kids to have a part in the holiday traditions!
Buy it: TreeMendous
Win it: One reader will take home a TreeMendous Ornament Decorator! This is a US giveaway ending 11/9. Enter using the form below, and good luck!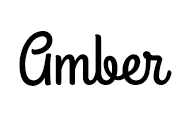 Hi there! I'm Amber, a 30 year old wife and mom of two from central Minnesota. I love to travel and to be outside with my kids anywhere the weather is warm! When I have a spare free moment, I love to read and scrapbook as well as binge-watch Netflix long after the kids are asleep. I drink too much Caribou Coffee and have a real sweet tooth but also try very hard to consume organic foods and use eco-friendly, fair trade products as much as possible. I also love socializing and sharing about my favorite products!
This post currently has 4 responses.