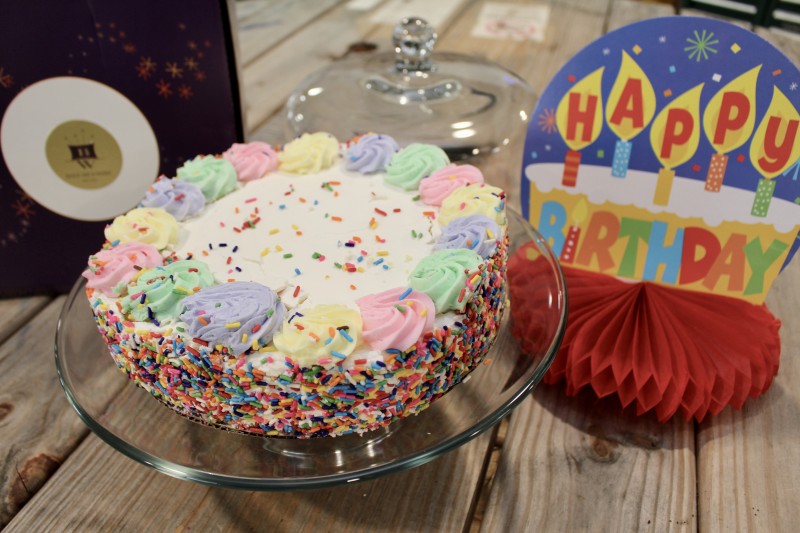 Thank you to Bake Me A Wish for sending cakes for review in exchange for my honest opinion.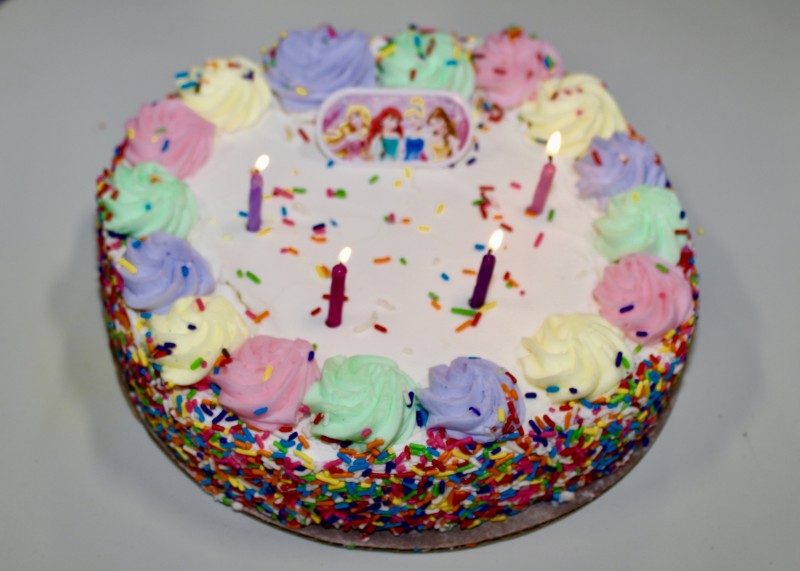 Our kids' birthdays are only about six weeks apart. Our little girl turns four later this month and our little boy turned one in October. So, last weekend we had a joint birthday party for both kids. It was double the presents, double the cake and double the fun! In September my goddaughter had Bake Me A Wish cakes for her birthday. They were delicious! I knew then that I wanted to have Bake Me A Wish cakes for our kids' birthday party too.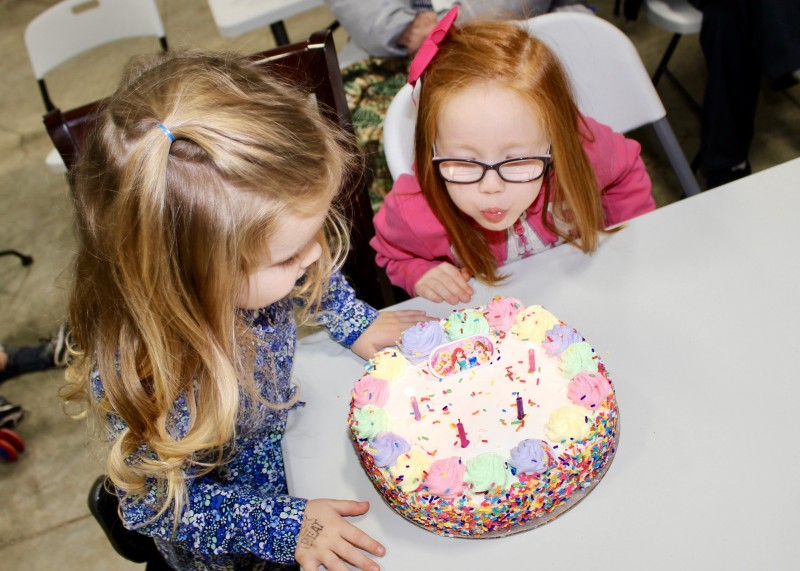 For my unicorn and rainbow loving almost four-year-old daughter we chose a 10-inch Rainbow Cake. It  featured five fruit flavored layers of multi-color cakes topped with vanilla frosting. It was edged with multi-color rosettes and sprinkles! The 10 inch cakes are meant to serve between 12-15 people. We found you could get about 16 slices out of each. Our daughter loved this cake! It was great tasting, and pretty too!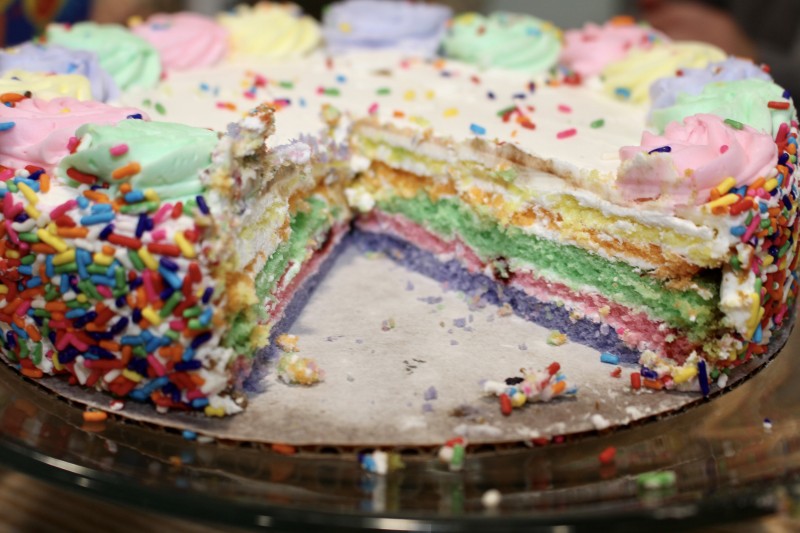 The cakes arrive packaged in a gift box with a greeting card that you can personalize online. Cakes are shipped to you overnight (nationwide) in refrigerated packaging. They are made in New York, New York.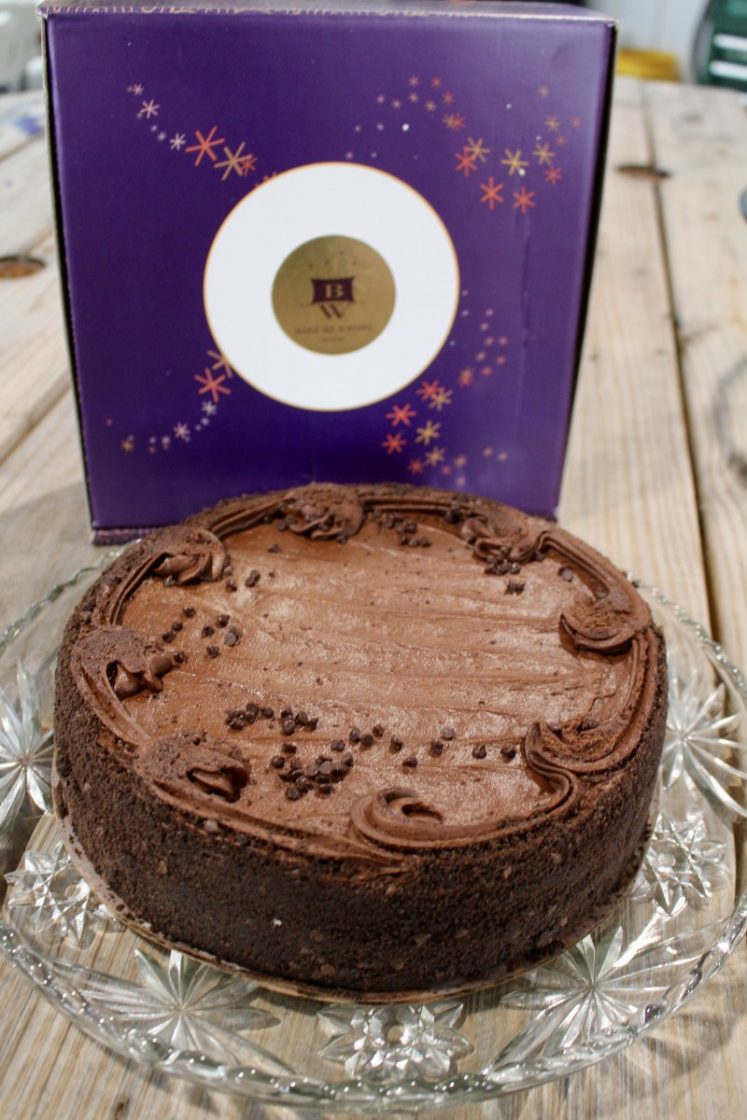 For our son we chose the 10-inch Chocolate Cake. It is made with two layers of chocolate cake, with rich chocolate frosting in between and on top. Mini chocolate chips on top and around the edges add a special touch. It truly is a chocolate lovers dream!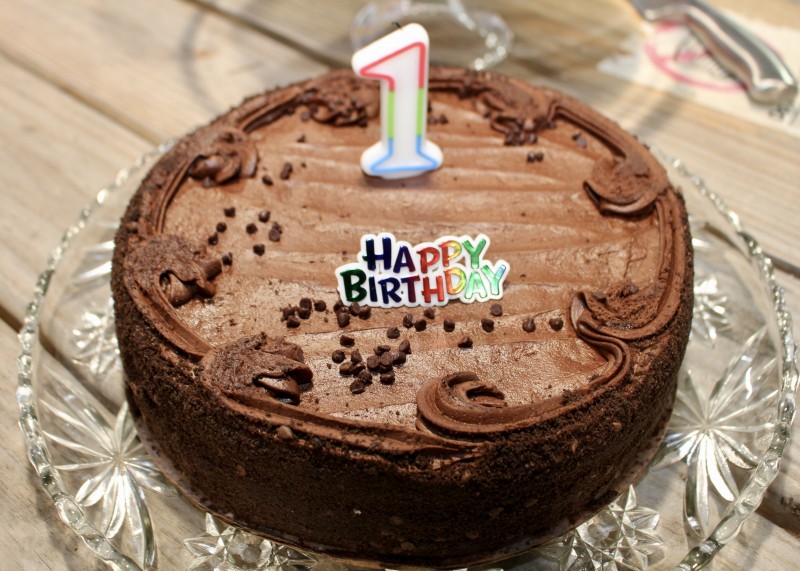 Our chocolate cake arrived perfectly. Our rainbow cake's top white frosting cracked some in transit, but it did not affect the cake overall. I put the birthday decoration and candles over that part and you could hardly tell.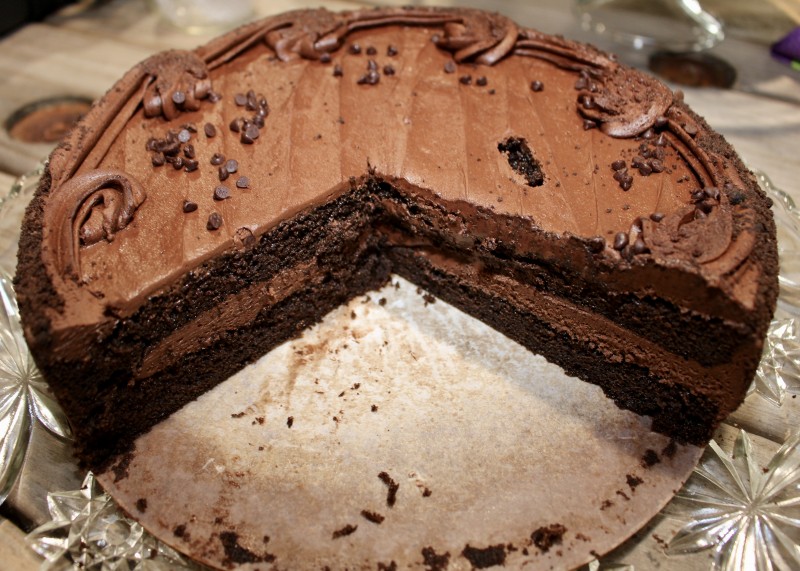 The chocolate cake was a favorite for many of our birthday party guests, as well as my son, husband and myself. We found it to be rich and moist. I loved the little crunch of a chocolate chip once in a while too!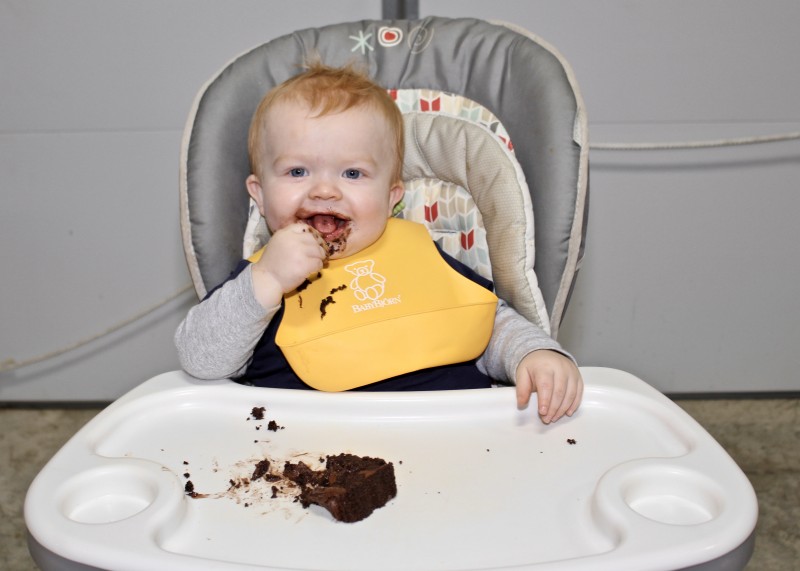 Overall, we enjoyed our Bake Me A Wish birthday cakes! Bake Me A Wish also makes cupcakes, pie, cheesecake, brownies and cookies that can be delivered, overnight to your door (or someone else's). They have some wonderful options for Thanksgiving and Christmas as well!
Buy It: Head over to Bake Me A Wish to see for yourself the great selection of sweets they offer.
Connect: Don't forget to like them on Facebook, follow them on Twitter and Pinterest, and subscribe to their YouTube channel for all the latest news and promotions.
Win It: Bake Me A Wish is generously offering one of our lucky readers a 10-inch Chocolate Cake. The giveaway is open to US only. The giveaway will end November 23rd, 2019. For your chance to win, enter the Giveaway Tools below. Good luck!


This post currently has 5 responses.