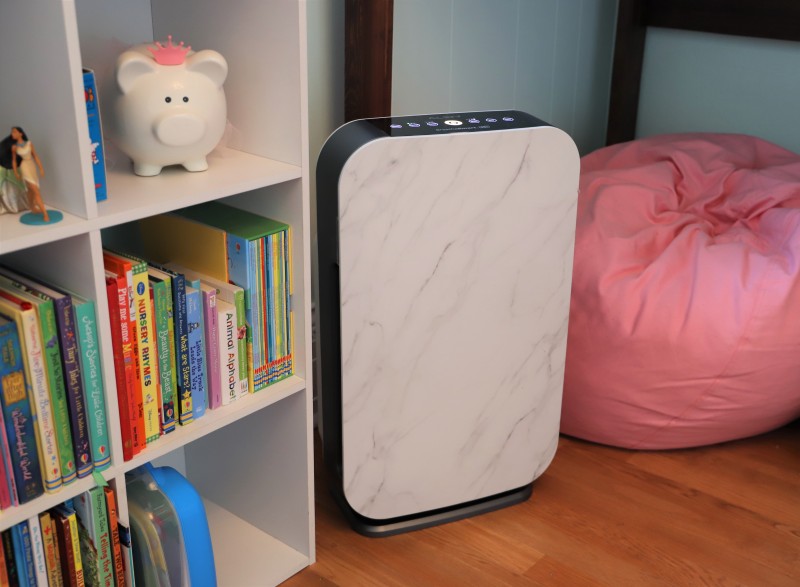 Thanks to Alen for sending me this fantastic air purifier. As always, all opinions are my own.
We live in an old farmhouse, and even with all the updates we've done, the air quality isn't the best in winter. Our daughter has a tendency to get nosebleeds in winter and our son usually gets at least a couple respiratory colds. This year we're turning to Alen to improve the air quality in our home, and I've been so impressed with our new air purifier!

Alen BreatheSmart 45i Air Purifier
Investing in an air purifier is a great way to get a better night's sleep, improve allergies, inhibit mold growth, and destroy odors. The BreatheSmart 45i Air Purifier comes equipped with a pre-filter to catch large particles like dust and pet hair. The True HEPA filters from Alen cover a whole range of major concerns. Whether you are worried about bacteria, VOCs, pet and diaper odors, or cooking smells, these filters include antimicrobial treatment to capture and inhibit growth of bacteria and fungi. Plus, Alen's proprietary odor-eliminating technology takes care of unwanted smells at the molecular level.
This air purifier is incredibly quiet and features an LED touchpad control. An LED indicator always lets you know the status of the air quality around you, and auto mode allows the intelligent sensor technology to adjust to a changing environment. At bedtime, lights-off mode cleans the air without disturbing sleep! It can double as a fan when on the highest setting, though it's still relatively quiet, which is perfect for our daughter's bedroom.
She can be a fitful sleeper, and I'm excited to see how that changes with the BreatheSmart 45i. This air purifier is perfectly tuned to only generate soothing pink noise, which is a frequency shown to help you sleep up to 25% better. According to a study by SleepScore Labs, the 45i is proven to improve sleep and allergy symptoms so you can wake up feeling more refreshed!
With eleven different panel colors for the front of your unit, there's a style and color to match every room in your house. This is the luxury marble colorway, and it's perfect for a bedroom. Each year we give our kids a variety of gifts at Christmas, and we always gift them a "need". This air purifier fits perfectly into that category, and would make a great gift for anyone on your shopping list this year.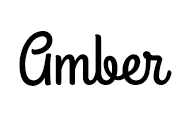 Hi there! I'm Amber, a 30 year old wife and mom of two from central Minnesota. I love to travel and to be outside with my kids anywhere the weather is warm! When I have a spare free moment, I love to read and scrapbook as well as binge-watch Netflix long after the kids are asleep. I drink too much Caribou Coffee and have a real sweet tooth but also try very hard to consume organic foods and use eco-friendly, fair trade products as much as possible. I also love socializing and sharing about my favorite products!
This post currently has 9 responses.