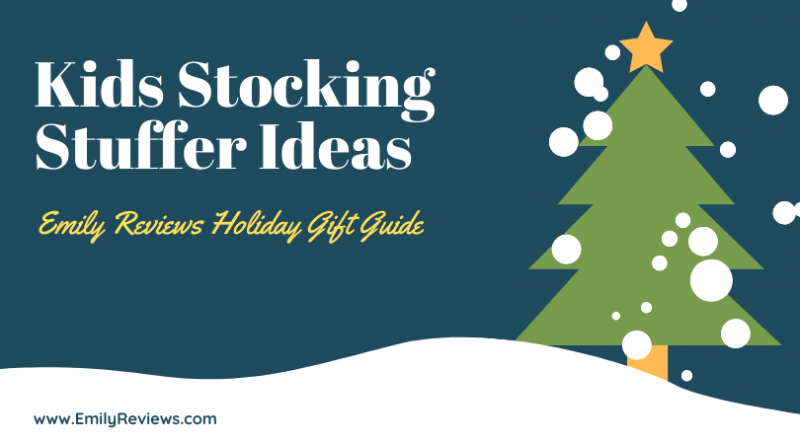 Emily Reviews writers were sent products in exchange for inclusion in our gift guide. All opinions are our own. There are affiliate links in this post.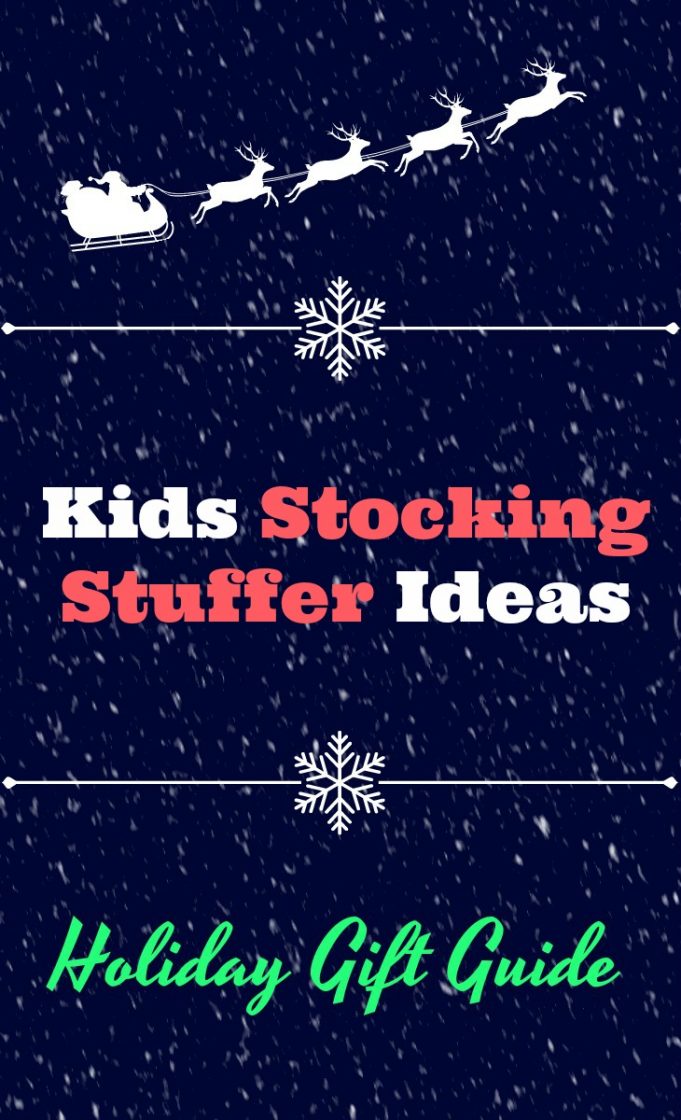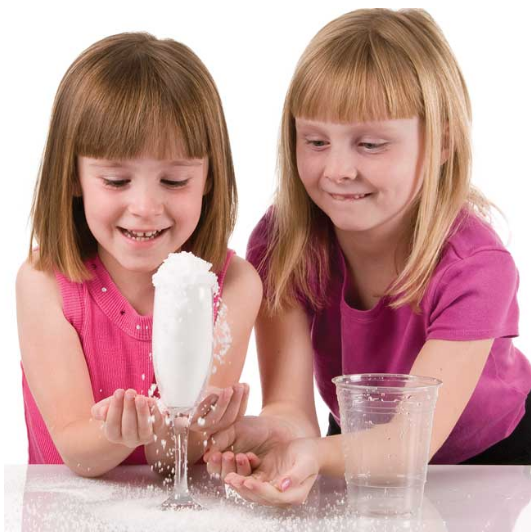 Make it snow any time of the year, no matter where you live!  With Really Good Stuff's Insta-Snow Day, kids will get to experience the joy of the white fluffy stuff without all the hassle.  Use the blue measuring scoop to make the perfect amount of realistic, fluffy snow in a cup or in someone' s hands. Just add water to the liquid/powder mixture and watch it make up to 3 gallons of exciting, fluffy white snow in seconds. When done, just leave the snow out to dry and reuse it over and over again, whenever you'd like.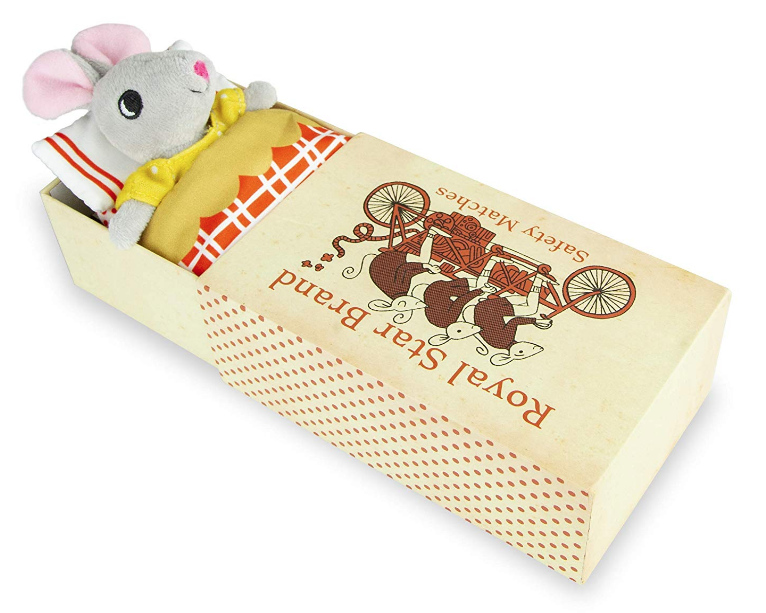 Delight your little boys and girls with a Matchbox Mouse playset, a gift they will be sure to cherish. Each comes set comes with a small plush mouse doll wearing a removable outfit as well as a matching miniature blanket and pillow.  These adorable accessories nestle neatly inside the vintage-themed matchbox.  Made to foster creativity through pretend play, these pocket-size mice easily tag along on trips.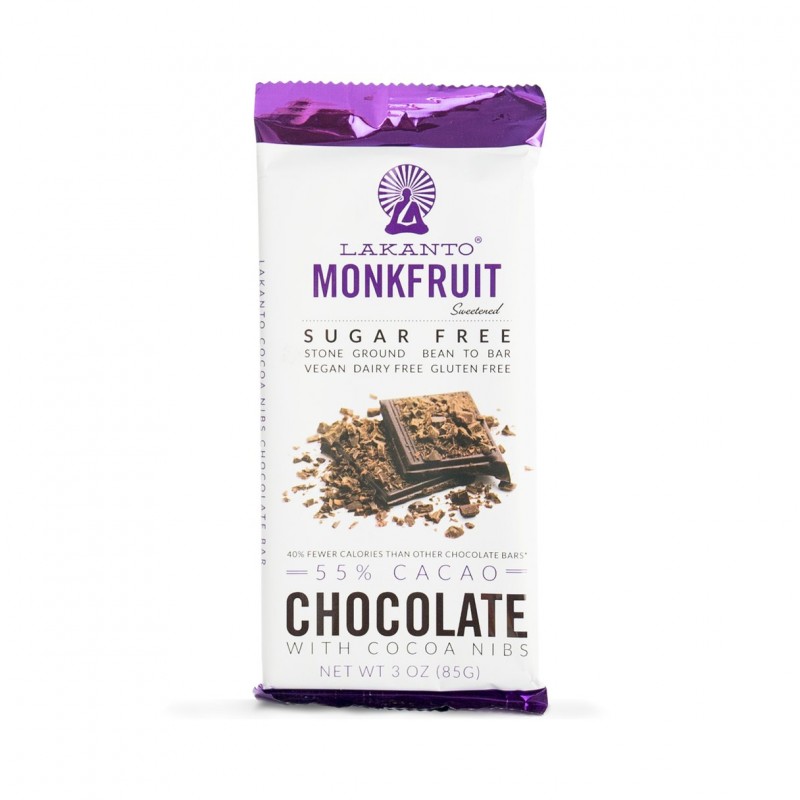 Lakanto specializes in sugar-free foods. Their Chocolate Bars are made with high-quality Arriba Nacional cocoa beans and sweetened with Lakanto Monkfruit Sweetener. Lakanto chocolatiers use old-world methods to enhance the flavors and textures of their chocolate bars. Lakanto Chocolate Bars are Keto, vegan, gluten-free, and paleo-friendly. They are available in three different flavors. To learn more about Lakanto, read Laurie's full review.
Buy it: Lakanto.com

Add a little love to your little one's stocking with a Learning Lovey from Baby Jack & Company. The Learning Lovey is a security blanket with sensory tags. These are the only product available that sews the ribbon tags shut for added safety – little ones won't get their fingers caught! Kids love to play with, chew on and rub the ribbons of Baby Jack Loveys. Sensory play is so important for a child's development. Baby Jack & Company Learning Loveys bring sensory input and comfort to kids of all ages.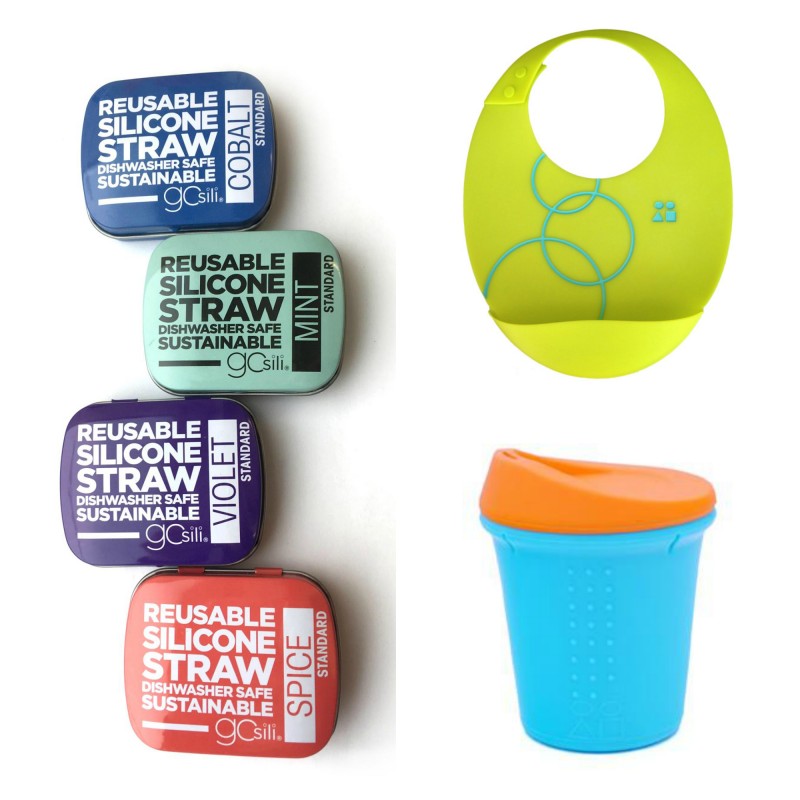 GoSili is the first brand that focuses on creating silicone products that have high-end design at affordable prices competing directly with plastic. The company is dedicated to building a social movement away from toxic and unsustainable plastic wares by providing the alternative to them. With products like Reusable Silicone Straws in a Travel Case, Silicone Bibs, and Silicone Kids' Travel Mugs, GoSili is creating a cultural shift away from the overuse of these "throw away" plastics.  These products make great stocking stuffers as we head into the holiday season!
If you're looking for a great lip balm that has amazing ingredients and actually works, look no further than Beessential!  And this Happbee Holidays Pick Your Own Lip Balm Tin 5-Pack is the perfect way to ensure your kids lips will stay smooth, healthy, and safe during the cold months.  This custom pack allows you to choose all one flavor or go crazy and chose five different flavors for those days when you need to change things up.  This gentle, all natural beeswax lip balms are made with nourishing ingredients you'll feel great about.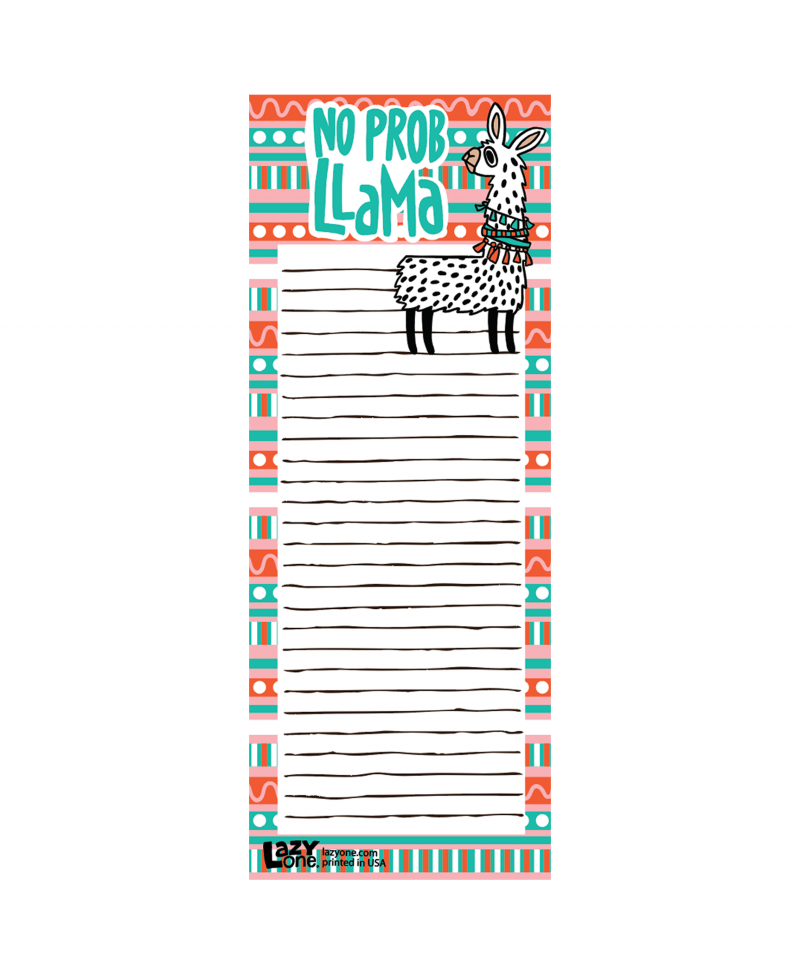 LazyOne has a collection of fun stationery products. The notepads feature playful designs and punny characters that LazyOne fans have come to know and love. Each notepad has 50 sheets of easy to remove paper. They are 11" x 4.25" in size, have cardboard backing with a stronghold magnetic strip. To learn more about LazyOne, read Laurie's full review.
Buy it: Lazyone.com

MAM Teething Friends are bright and bubbly characters designed to address baby's sensory development at every stage, stimulating hand-eye coordination and fine motor skills. All MAM friends are made from 100% natural rubber harvested from our hevea trees, which are grown just for us in Thailand. At our local facility, we expertly and lovingly handcraft this natural rubber into baby's special MAM friend.
Love a classic with a twist?  Now introducing: the Rubik's Tilt!   This innovative, new way to play Rubik's is an electronic handheld game that features a "virtual" Rubik's Cube on a high resolution, High Definition screen.  You'll love that the Rubik's Tilt requires brain power and hand/eye coordination as motion controls the game.  So get ready to twist, turn and tilt to move the columns, rows, and sides. You'll use the same "logic" to solve as the original Rubik's Cube but the added features include speed timer, sound control, three levels of play, and options. Hints – help you learn the moves to solve the puzzle!
Tom's Of Maine promises to never use ingredients that could be harmful to you or your family. They go to great lengths to use naturally sourced and naturally derived ingredients. Silly Strawberry™ Children's Toothpaste uses calcium and silica to gently clean teeth and gums. It is free of artificial flavors, colors, and preservatives. In addition to Silly Strawberry Children's Toothpaste, Tom's Of Maine also has a Silly Strawberry™ Children's Anticavity Mouth Rinse.
Buy it: Tomsofmaine.com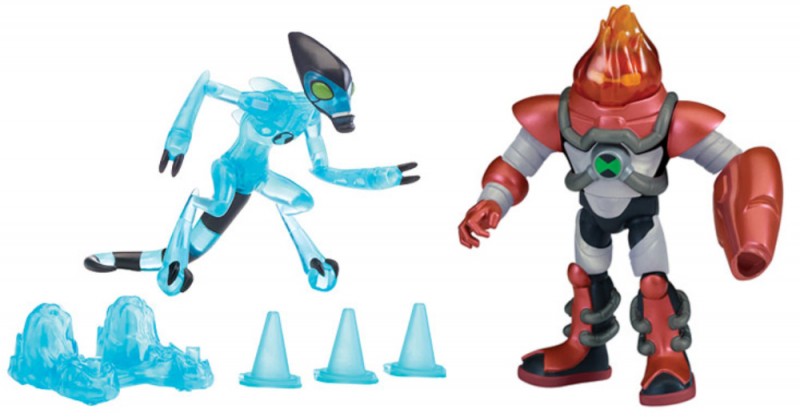 Brand new Ben10 Action Figures now available! Have you ever wondered what your favorite alien species would look like on their home world? Now you'll know! Alien Worlds XLR8 possesses all the characteristics of his natural habitat.  He's fastest alien of them all, with crazy high speeds of 550+ mph, this alien can react in seconds.  —  And when Ben returns to the place where he found the mysterious Omnitrix, he discovers a previously missed "key" that fits into the body of the watch and kicks his alien heroes up to the next level with Omni-Kix Armor!  With his Armor in place, Heatblast is too hot to handle!  So many play scenarios to be had with these fun action figures!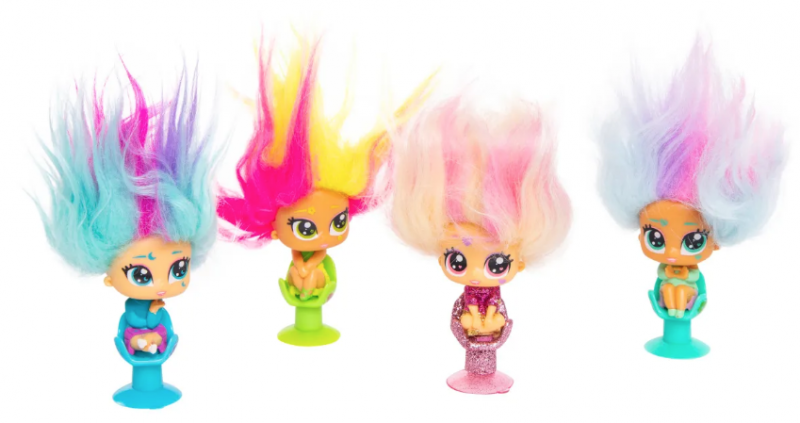 If you like a mystery, then Mini Dooz girls are for you!  Check out the Mini Dooz surprise inside to discover which one will you received.  Each surprise bottle includes: one minidooz™, one nail polish capsule, one nail sticker sheet, and one collectors guide.  If you're lucky, you may even find a rare glitter Mini Dooz in yours!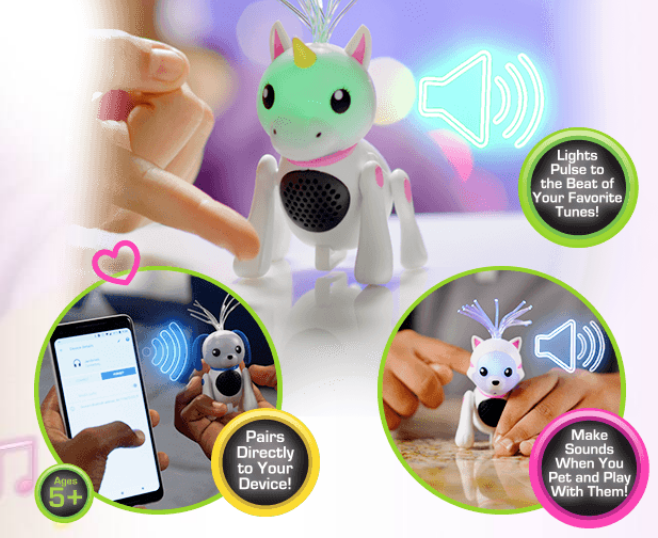 JamBrites are the light-up Bluetooth speaker pets that will keep you tapping your feet all day long! Pair them with any device to play your favorite jams as the lights pulse to the beat. There are five different pets to choose from that even make sounds when you pet and play with them. Plus, their colors change to show the mood of your JamBrites so you'll have a ton of fun. Your JamBrite is the perfect little friend to take with you anywhere you go!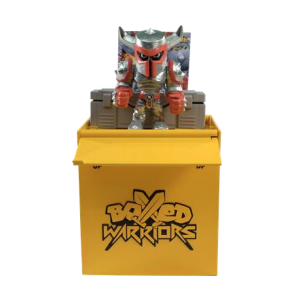 Here are the greatest warriors throughout space and time.  They have been plucked from their battlefields, miniaturized, and boxed for your enjoyment!  Now that they are on Earth, they're grumpy, dysfunctional, and ready to fight!  With 13 warriors to collect, including the wanting Gold Sir Bashalot, you'll have to open your box to see which warrior will rise!  Unveil their weapons and reveal their secret strengths.  And mostly, DO NOT HANDLE WITH CARE!  These Warriors are ready to fight!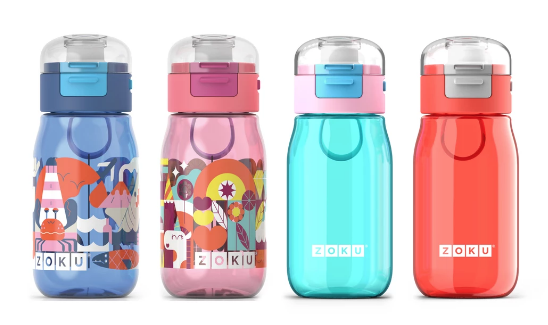 Perfectly sized for quick hydration, the Flip Gulp's button activated spout is a great choice.  With a fully covered, high flow mouthpiece, this bottle gets the job done. The stylish, yet simple design makes cleaning easy since gunk has fewer parts and pieces to hide in.  A soft-touch carrying loop folds so it can stowaway in your lunch bag, backpack, or cupboard. With Flip Gulp, mold never has an edge to cling to making it a sanitary choice. The thoughtful design means less places for gunk to collect which means less cleaning for parents.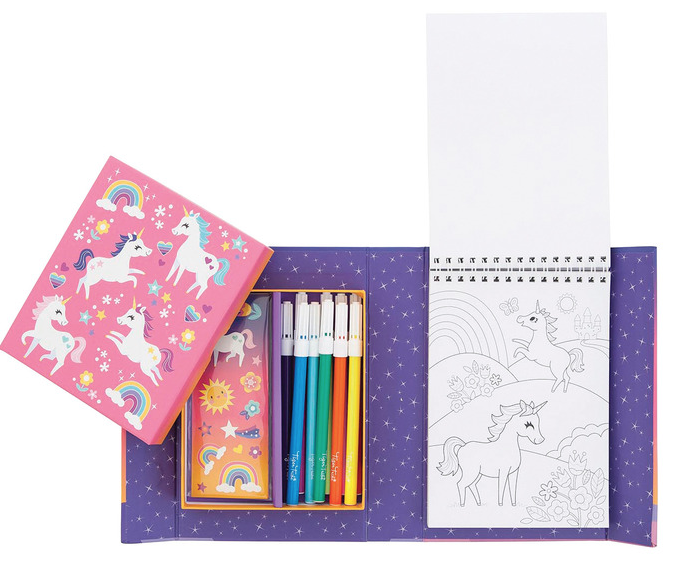 Small books can be BIG fun!  Available in a variety of different designs, including this fun Unicorn Colouring Set, these  beautifully illustrated sets are jam-packed with activities, coloured markers, and stickers.  All designed to keep tigers happy on the go in one easy to carry set.  Each themed set comes with: 10 markers, 36 coloring pages, 5 sheets of stickers, and the handy storage box.  Perfect for portable, no-mess, and no-fuss play that is also affordable!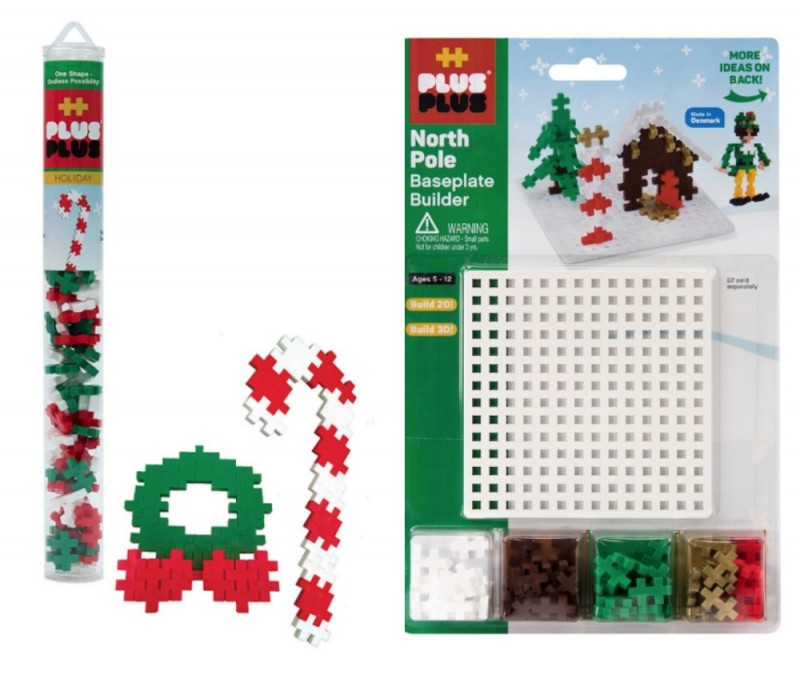 Plus-Plus Mini Tube Makers and Base Plates are a unique building toy with endless possibilities.  Every brick easily connects to the next. Create colorful flat mosaics or work in 3-D to make more intricate builds. Mix and match any Plus-Plus set to bring more ideas to life!  Plus-Plus empowers children with free explorative play as they encourage fine motor skills, logic, creativity and imagination all without the use of screens. So much fun and so many options including holiday styles, animals, characters, and more.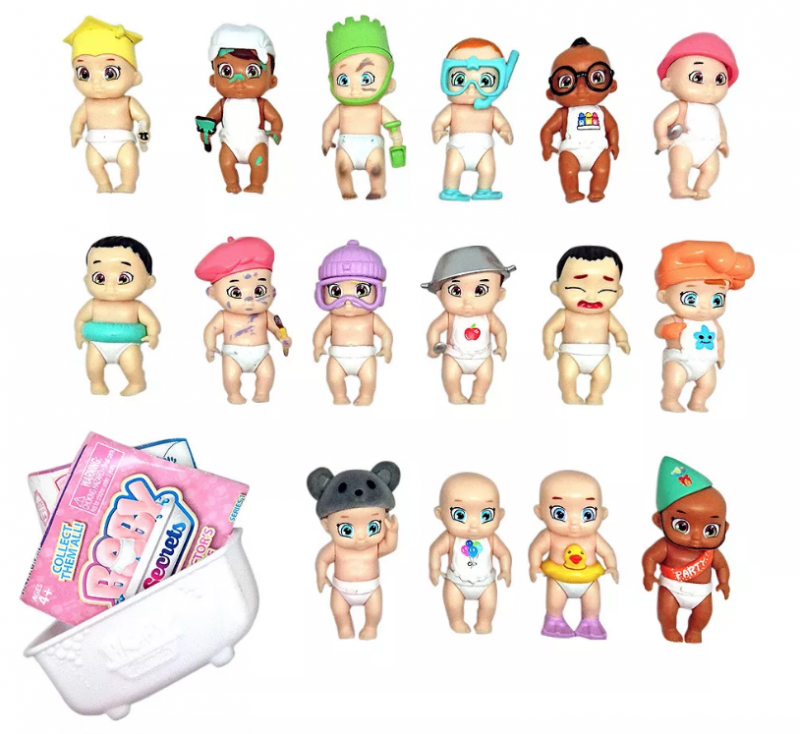 A collectible that kids love!  This Series 4 Baby Secrets Itzy Glitzy surprise is a fun toy to collect, share, and trade.  With 32 different babies to collect, each surprise grab bag will come with one baby, one bath tub, one birth certificate, and one collectors guide.  Dip baby in their tiny tub filled with water to reveal a colour changing diaper that reveals your baby's gender!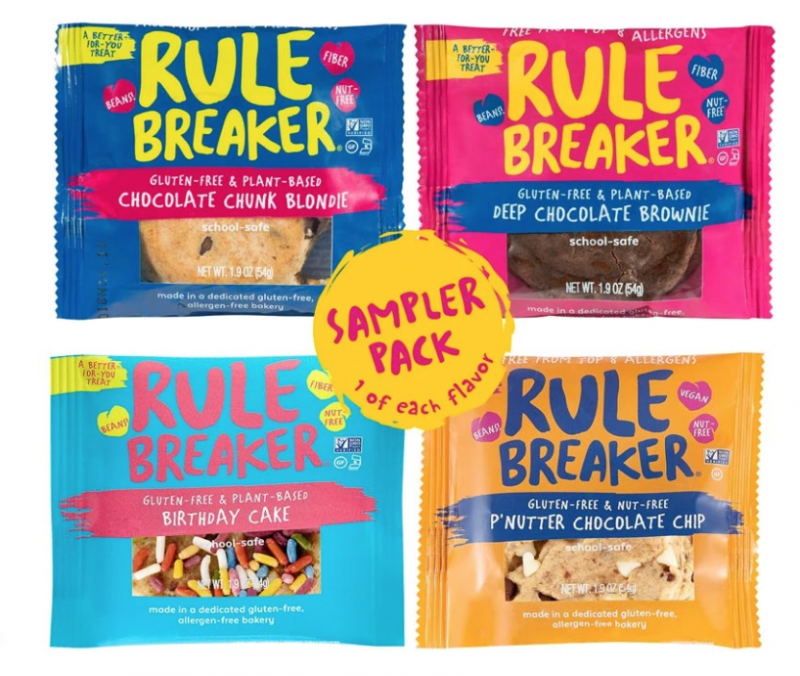 For a treat that kids won't realize is actually good for them, sneak a Rule Breaker into each stocking!  The first ingredient is actually chickpeas!  Try all four fun flavors.  But no matter which is your favorite, all Rule Breaker Snacks are vegan (100% Plant-Based), allergy-friendly (no wheat, tree nuts, peanuts, dairy, eggs, coconut, sesame, fish or shellfish), certified gluten-free, nut-free and great for school, verified by the Non-GMO Project, and certified kosher by Kof-K.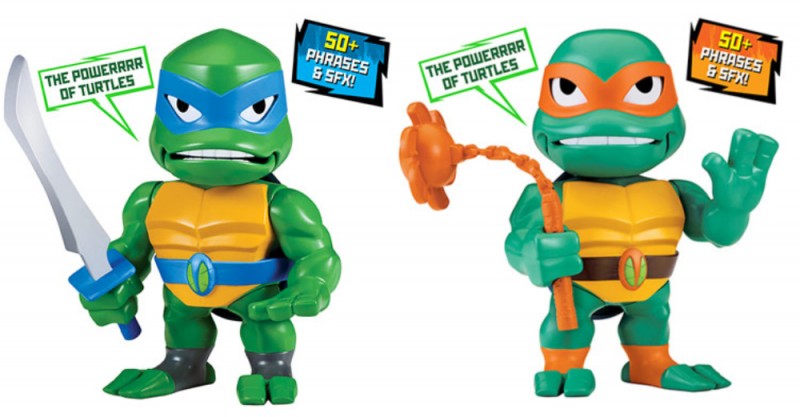 It's time to have fun with Motormouth Mikey and Loudmouth Leo, the fun new Teenage Mutant Ninja Turtles Babble Heads!  These totally interactive, talking, fun, take-along Turtle brothers are irresistible!  They can train, battle, and joke with over 50 phrases and sound effects.   Featuring Train 'N Battle sensors in their shoulders and hands— these two can even recognize whether or not they are holding their kusari-fundo and ōdachi sword!  Talk about cool!
Grab some Baby Secrets Merbabies Treasure Keepers to slip inside those Christmas Stockings!  These adorable blind bag grab packs feature a merbaby with a color changing tail.  When dipped in water, the color will change and reveal the gender of your merbaby!  Use the treasure map to hide and seek the treasure chest and unlock 8 jewelry items for you and little merbaby too.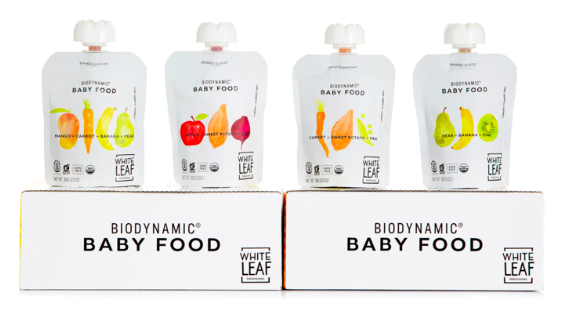 These little pouches will fit perfectly in baby's stocking! White Leaf Provisions is a small family run business that uses only certified Organic and GMO-Free foods that are also regeneratively farmed and Biodynamic®. They believe healthy soil = healthy food. Their baby food flavor offerings are: Mango, Carrot, Banana & Pear; Apple, Sweet Potato & Beet; Pear, Banana & Kiwi and Carrot, Sweet Potato, Pea. Perfect for babies age six months and older with the exception of the Pear, Banana & Kiwi, which is eight months and older.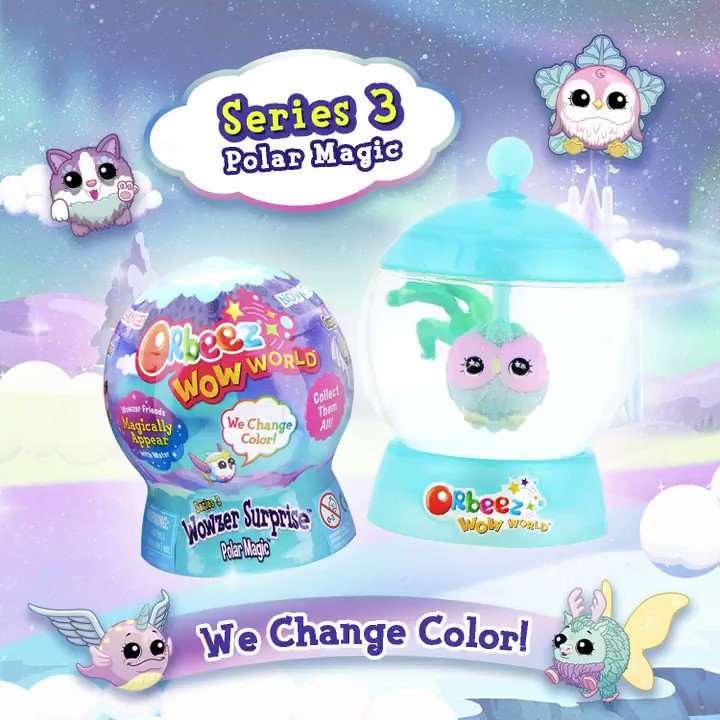 Kids can travel to the land of Polar Magic with Series 3 of Orbeez Wow World Wowzer Surprise! These adorable Wowzers come hidden inside an icy blue globe filled with clear Orbeez. This time there are two surprises to reveal! Simply pour water to unveil your magical Wowzer and then with icy chilled water, reveal your Wowzer's magical color change right before your eyes. They're so cute, you'll want to collect all 20!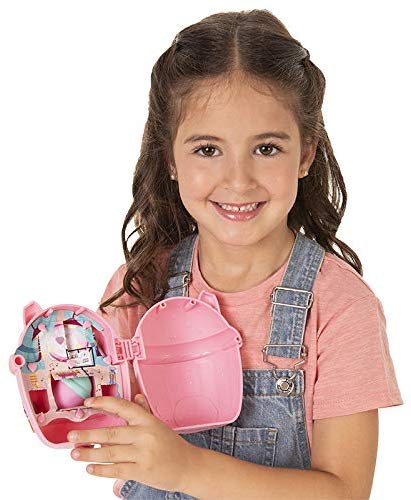 Cry Babies Magic Tears are the cutest little babies that come with eight fun accessories including a bottle, bib, bow, lollipop, pacifier, blanket, stickers, and a chair! They come in a capsule for kids to open and discover each item, and some capsules contain special gold accessories! When your Cry Babies Magic Tears have been opened, you can give them water from their bottle and press their belly to make them cry real tears!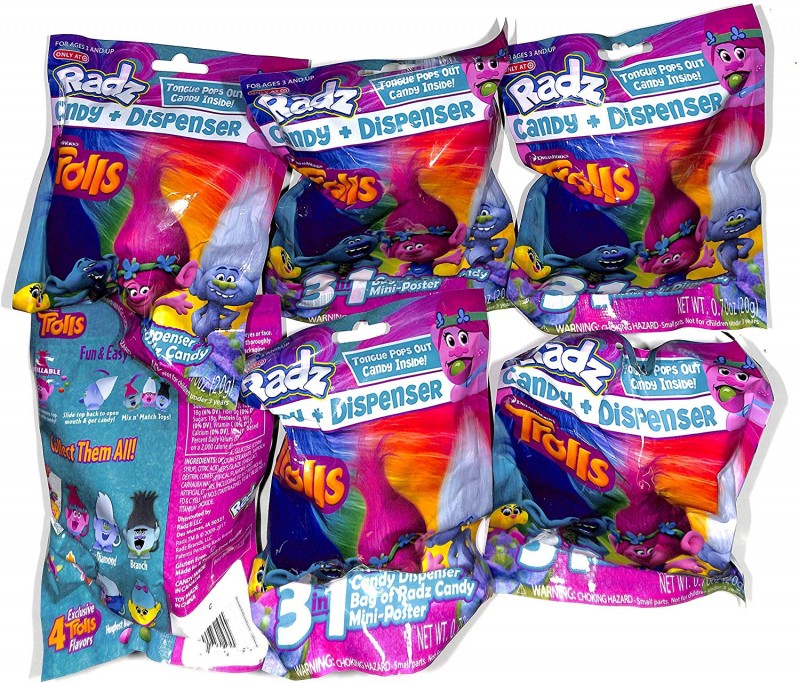 Radz Candy Dispensers will make a super fun stocking stuffer this holiday season! From winter-themed character to Trolls to Sponge Bob Foamz Candy Holders, each Radz blind bag holds a surprise character and exclusive flavored candies to put inside them. Each set has multiple characters, so your kids can try to collect them all!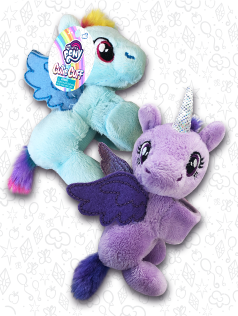 These adorable My Little Pony Cutie Cuffs from Bulls i Toy are sure to be a hit stocking stuffer item. From Rainbow Dash to Twilight Sparkle (and more!), you'll find all your favorite My Little Pony characters in these cuffs. Simply snap the bracelet to a child's wrist so they can take their pony anywhere!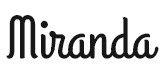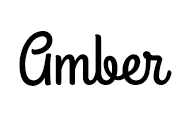 Hi there! I am Emily Evert, the owner of Emily Reviews. I am 28 and live in a small town in Michigan with my boyfriend Ryan and our two pugs. I have a large family and I adore my nieces and nephews. I love reading memoirs, and learning about child development and psychology. I love watching The Game of Thrones, Teen Mom, Sister Wives and Veep. I like listening to Jason Isbell, John Prine, and other alt-country or Americana music. I created Emily Reviews as a creative outlet to share my life and the products that I love with others.
This post currently has 4 responses.