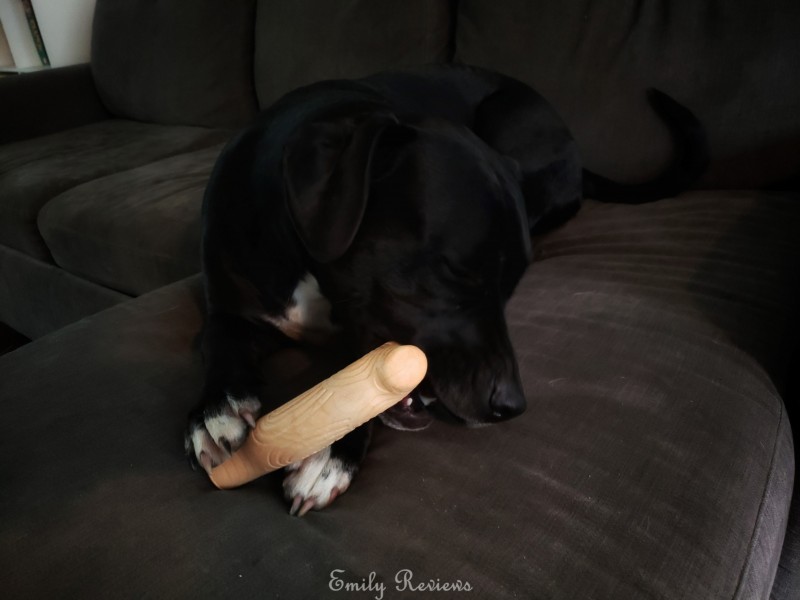 Thank you to KONG for providing me with products to facilitate my blog review. All opinions are 100% my own.
Most people who have dogs have heard of KONG Classic chew toys. For those of you who haven't heard of them, KONG Classic chew toys are the ultimate dog chew toy. They are made with extremely durable rubber and were designed for hours of play. They can be enjoyed as is or stuffed with food for an extended play-time.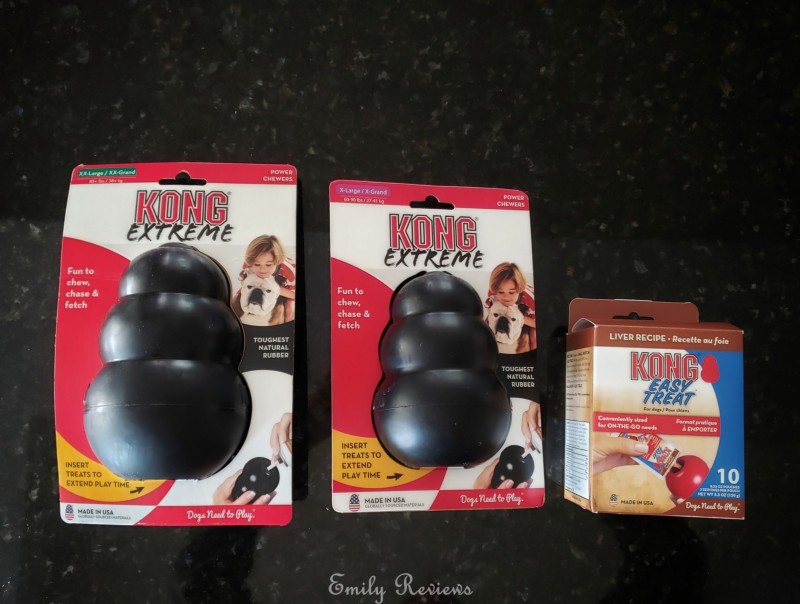 Forty years after getting their start with the Classic KONG chew toy, KONG now offers customers a large assortment of products including Knots, Squeezz, Cozies, ROGZ, Wubba, and more. KONG has products for dogs of all ages and dogs of all chewing styles. They even have a brief questionnaire to help you find the right products for your dog.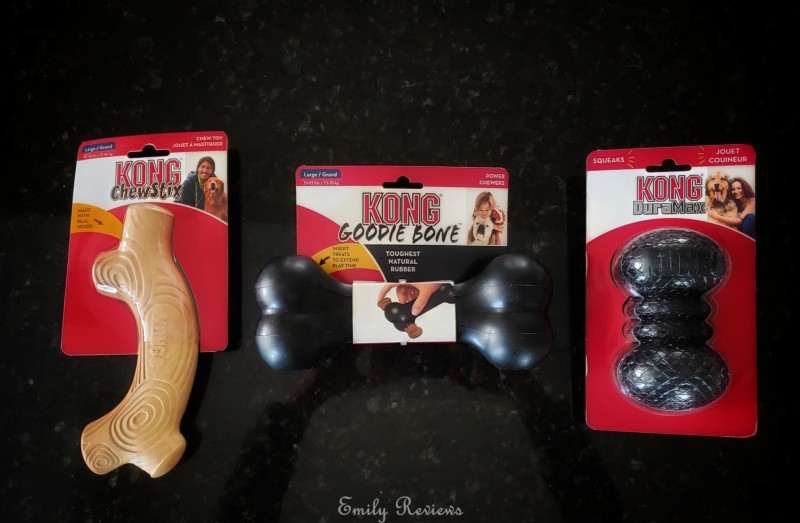 I have two power-chewers at home. I have a senior great dane/mastiff and a young pit mix. Some of their favorite chew toys are the KONG Extreme, Extreme Goodie Bone, Duramax Dumbbell, Wubba Medley, and ChewStix Stick. They actually fight over the ChewStix Stick. I should probably get more than one of them.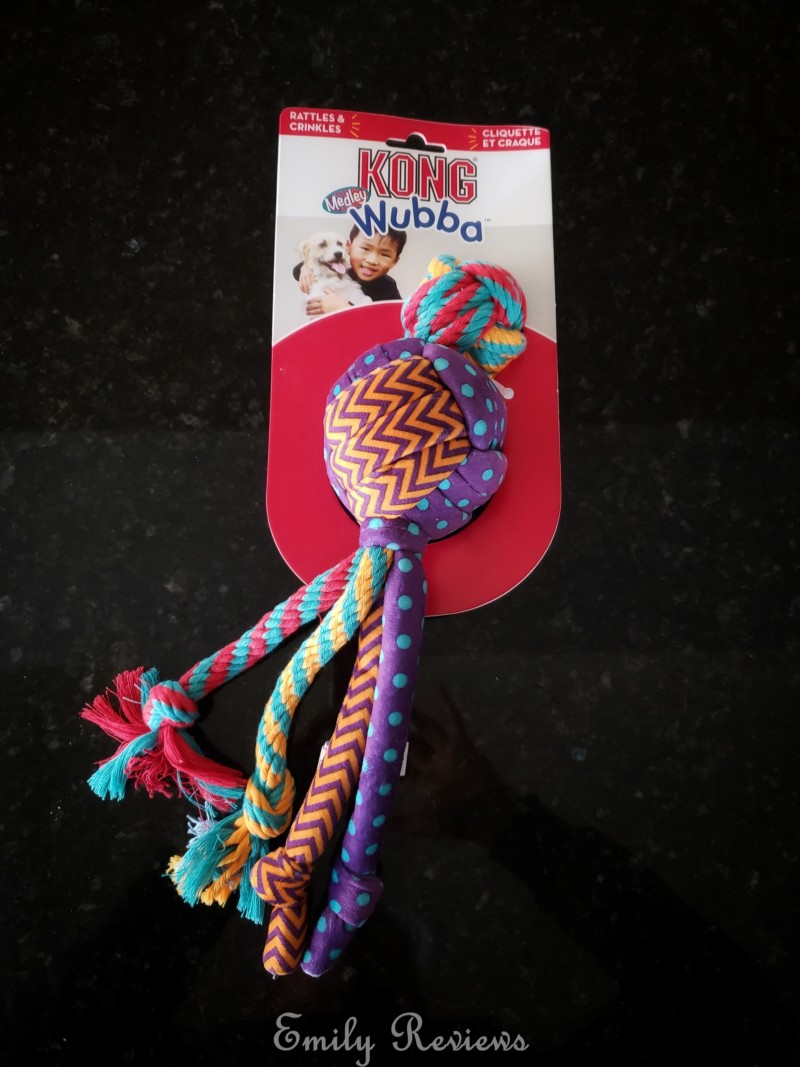 Both of my dogs love carrots. When we have guests over to our home, I stuff their KONGS with carrots, meat, and a little bit of cheese. If I know we are going to have company ahead of time, I actually stuff their KONGS and then freeze them. The dogs are so excited to get their treats they hardly even notice we have people over. It works perfectly!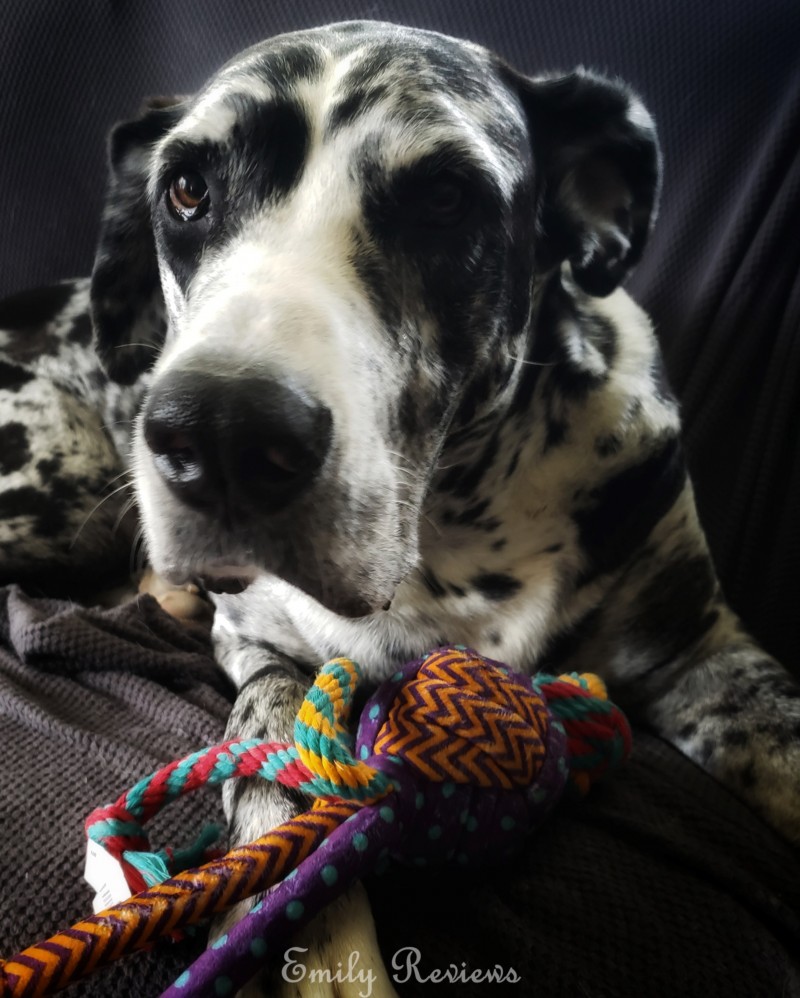 We are big fans of KONG chew toys!
Buy It: Please visit the KONG website to see the great selection of products they offer and convenient shopping locations.
Connect: Don't forget to follow KONG on Facebook, Instagram, and YouTube for the latest product announcements and special offers.
Win it: One winner will receive a KONG Extreme, Easy Treat To-Go, Extreme Goodie Bone, Duramax Dumbbell, Wubba Medley, and a ChewStix Stick. This is a US giveaway and it is scheduled to end on 11/16/2019.


This post currently has 12 responses.