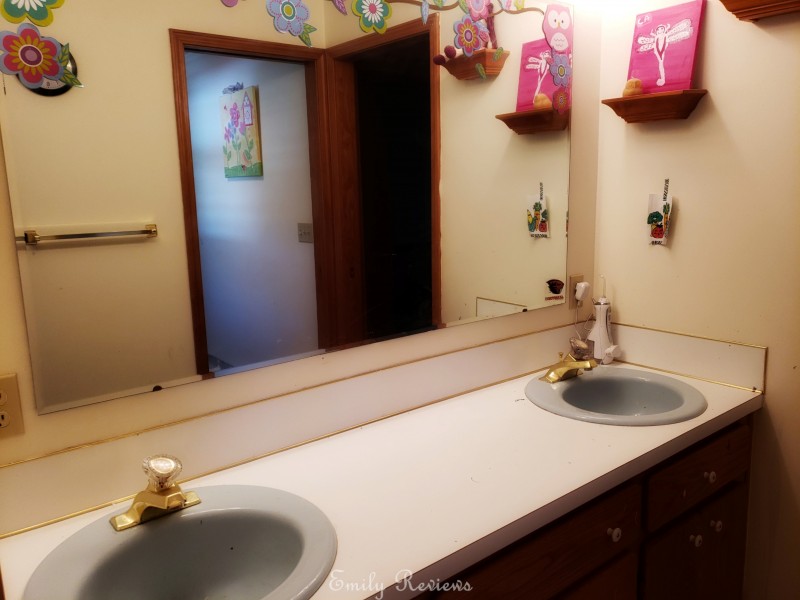 Thank you to M Design Home Decor for providing me with products to facilitate my blog review. All opinions are 100% my own.
Like many tween/teens, my daughters have a large collection of cosmetic products. Between the two of them, their bathroom is littered with haircare, skincare, make-up, soap, and lotions. I went in search of products to help tidy their bathroom and found M Design Home Decor. M Design Home Decor has a large collection of home decor, storage, and organizational products.
I decided to get the girls a few items from M Design Home Decor as a Christmas gift.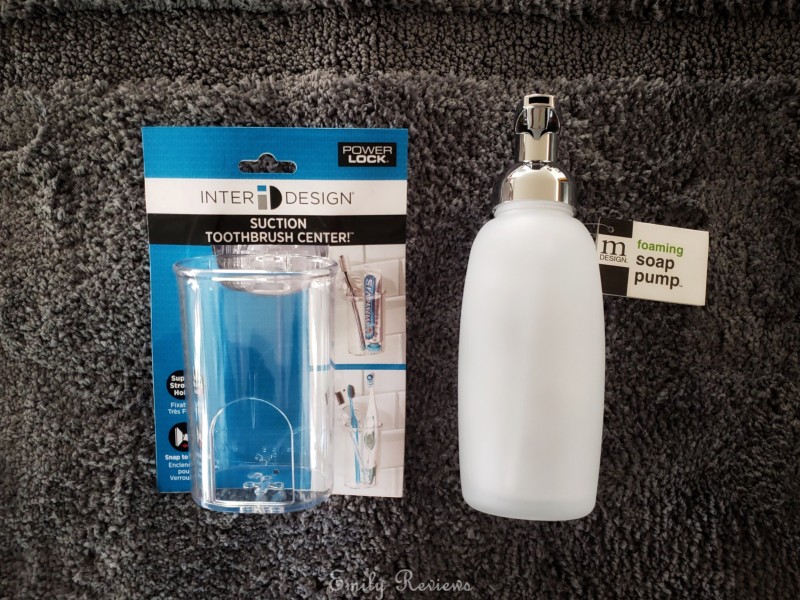 The M Design Modern Glass Refillable Foaming Soap Dispenser Pump Bottle comes in 5 beautiful exterior options. This dispenser holds 12 ounces of foaming soap and is easily refilled. The modern design will look at home in either a bathroom or kitchen. The bottle portion is made of glass while the pump head is durable plastic. Because the bottle is clear, have fun and make your own foaming soap, scent it with your favorite fragrance and even add some color to make it festive.
The Bathroom Suction Storage Holder for Toothbrushes comes in three different sizes and shapes. These durable plastic holders are easy to place on a smooth surface and stay where you put them thanks to the strong suction device. The drainage holes in the bottom of the holders allow your toothbrushes, razors, etc. to stay dry and the holders to stay clean.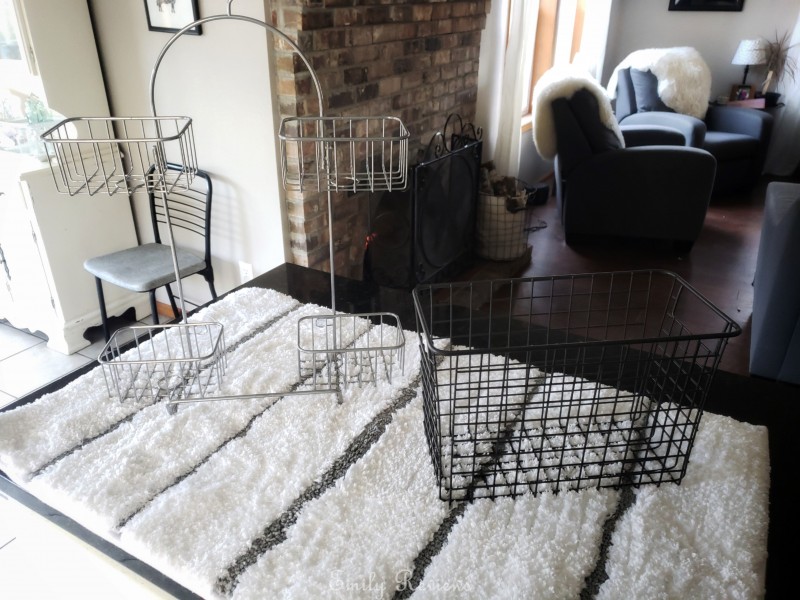 Microfiber Non-Slip Bathroom Rug/Mats are beautiful, extremely absorbent, quick-drying, super soft, and machine washable.  They come in a variety of colors, designs, and sizes. The Microfiber Bathroom Rug/Mats are easy to machine wash (cold water) and hang dry. They are soft and cozy and make the perfect landing spot.
The Metal Bathroom Tub/Shower Caddy keeps your shower essentials close at hand. It has space to store an assortment of products in multiple shapes and sizes. The top baskets have room for large bottles of hair care products while the bottom shelves could hold skincare, shaving supplies, body scrubs and more. The Metal Bathroom Tub/Shower Caddy is available in eight different colors.
The Large Metal Wire Wall Mount Storage Basket is a vintage/modern farmhouse style. It comes in three colors: bronze, graphite, and chrome. The dimensions are 6"x8"x12". There are so many uses for this handy basket: hang it on the wall in your bathroom for hairy styling tools, in your office for mail, by your favorite reading spot for magazines/books, by the door for umbrellas or items you don't want to forget to grab on your way out, the list goes on. This basket is easily mounted to the wall and has convenient handles if you need to remove it from the wall to sort through the items.
We are planning on giving the girls' bathroom a makeover after the holidays. The items from M Design Home Decor will really help us bring not only beauty but also function to the space. I look forward to having that project completed.
Buy It: Please visit the M Design Home Decor website to see the great selection of products they offer and convenient shopping locations.
Connect: Don't forget to follow M Design Home Decor on Facebook, Instagram, and Pinterest for the latest product announcements and special offers.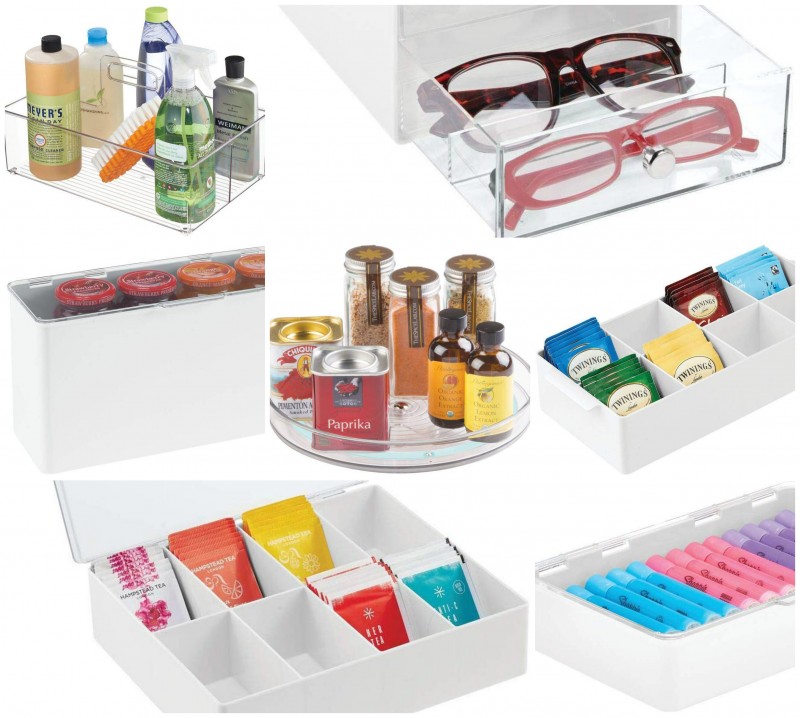 Win it: One winner is going to receive a 7-piece prize pack of M Design Home Decor products. The prize pack includes- Tea Storage Organizer Caddy, Portable Storage Organizer Caddy, Stackable Plastic Eye Glass Storage Organizer Box, Stackable Household Storage Container with Lid, Lazy Susan Turntable, Tea Storage Organizer Box – 8 Divided Sections, and a Stackable Household Storage Container Bin with Hinged Lid. This is a US giveaway and it is scheduled to end on 11/28/2019.


Hello, my name is Laurie. My family and I live near the Oregon coast. When we aren't at work, in school, or on the volleyball court, we enjoy traveling, cheering for our favorite sports teams, playing outdoors, and checking off items on our bucket list. We are lucky in that both sets of our parents, as well as our siblings and their families, live within an hour of us. We get together often to help one another out, celebrate milestones, and go on adventures together.
This post currently has 4 responses.