Thanks to Simply Earth for sending me this box. As always, all opinions are my own.
At Christmastime, DIY gifts are something I personally love to receive. I know how much work it is to create a gift for someone, so it makes the present that much more special to me if they took time to make it. Over the past few months I've been working with Simply Earth, an essential oils subscription box, and have had the opportunity to DIY a lot of gifts and other household cleaning products. This month I wanted to show you what I received in my December box, which was filled with DIY gift ideas!
Simply Earth Subscription Box
With a subscription to Simply Earth, you receive a monthly box with four full-size oils, as well as recipes and labels to create products for your home or as gifts. December's box came with the following:
Peppermint Essential Oil
Mandarin Essential Oil
Candy Cane Essential Oil
Pine Scotch Essential Oil
Chapstick Bottles
Twine
Spray Bottle
Labels
6 Recipes for holiday gifts
As you can see, you get a HUGE variety of items for the low price of $39. The essential oils alone are worth far more than that, and when you get all of the extras it's like icing on the cake! You can make a few different gifts with this month's box, and when you sign up for Simply Earth you also get a bonus box with your first shipment that contains even more essentials.
Since the December box is currently sold out, if you sign up for Simply Earth this month you'll receive the bonus box and then next month you'll start getting your recipe box. The bonus box contains carrier oils, multiple roller bottles, spray bottles, and more. Essentially it's everything you'll need to continue utilizing your new oils after using the recipes from the kit.
Thankfully Simply Earth is extremely transparent about their standards and commitment to quality. I'm so excited to find a company that offers affordable, high-quality essential oils as well as recipes and other add-ons to help me use those oils to their fullest. The subscription box offers fantastic value at a low price and it's definitelly worth the investment! You could gift a subscription, which would make an excellent present, or you can subscribe to Simply Earth yourself and make DIY gifts for people on your shopping list!
Buy it: Simply Earth (and don't forget that if you sign up now, you'll get the BIG bonus box!)
BONUS: Use the code EMILYREVIEWSFREE at checkout to receive a $20 e-gift card which you can use on a future purchase!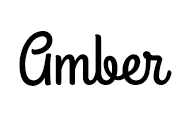 Hi there! I'm Amber, a 30 year old wife and mom of two from central Minnesota. I love to travel and to be outside with my kids anywhere the weather is warm! When I have a spare free moment, I love to read and scrapbook as well as binge-watch Netflix long after the kids are asleep. I drink too much Caribou Coffee and have a real sweet tooth but also try very hard to consume organic foods and use eco-friendly, fair trade products as much as possible. I also love socializing and sharing about my favorite products!
This post currently has 14 responses.