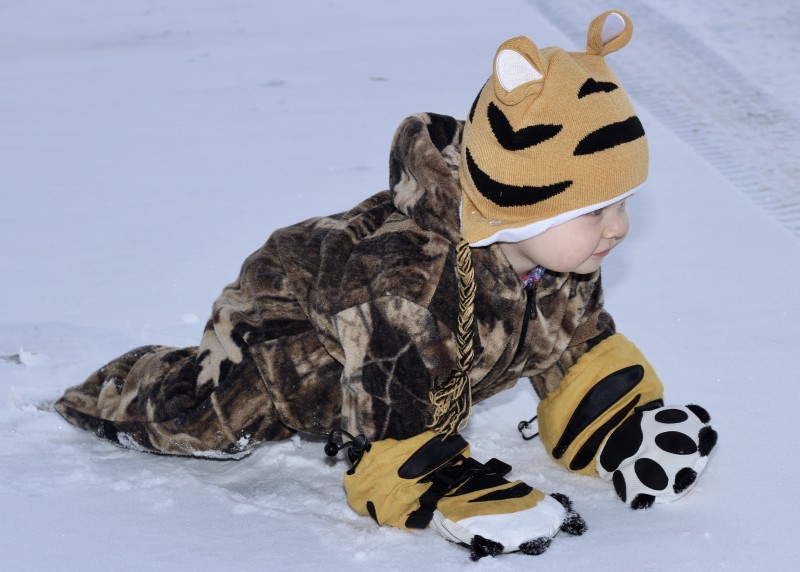 Thank you to Veyo Kids for providing product in exchange for my honest opinion in this review.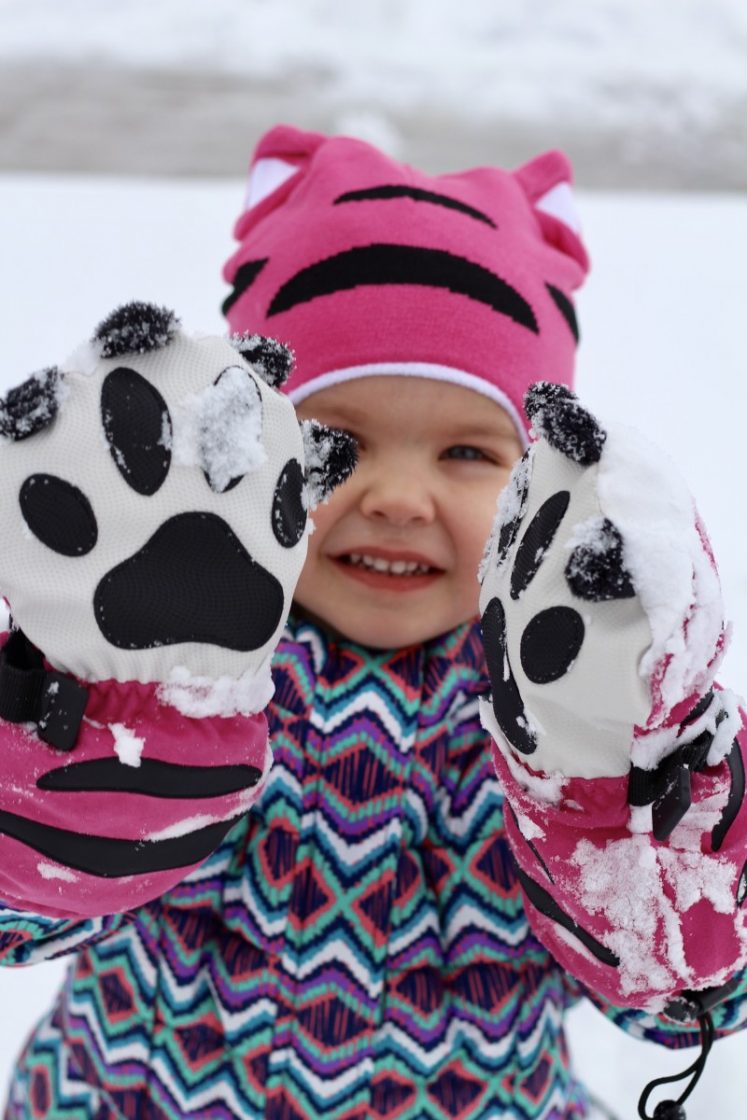 Last week we were hit with our first two big snowstorms of the year. Now, we've got many inches of snow on the ground to play in, and I think we are sure to have a White Christmas this year! Of course, as soon as it stopped snowing, my daughter was anxious to get out and play in all the new, fluffy white stuff! I was excited for her to go out and play as well, as I knew that I had some great new items to help keep her warm while playing in the snow.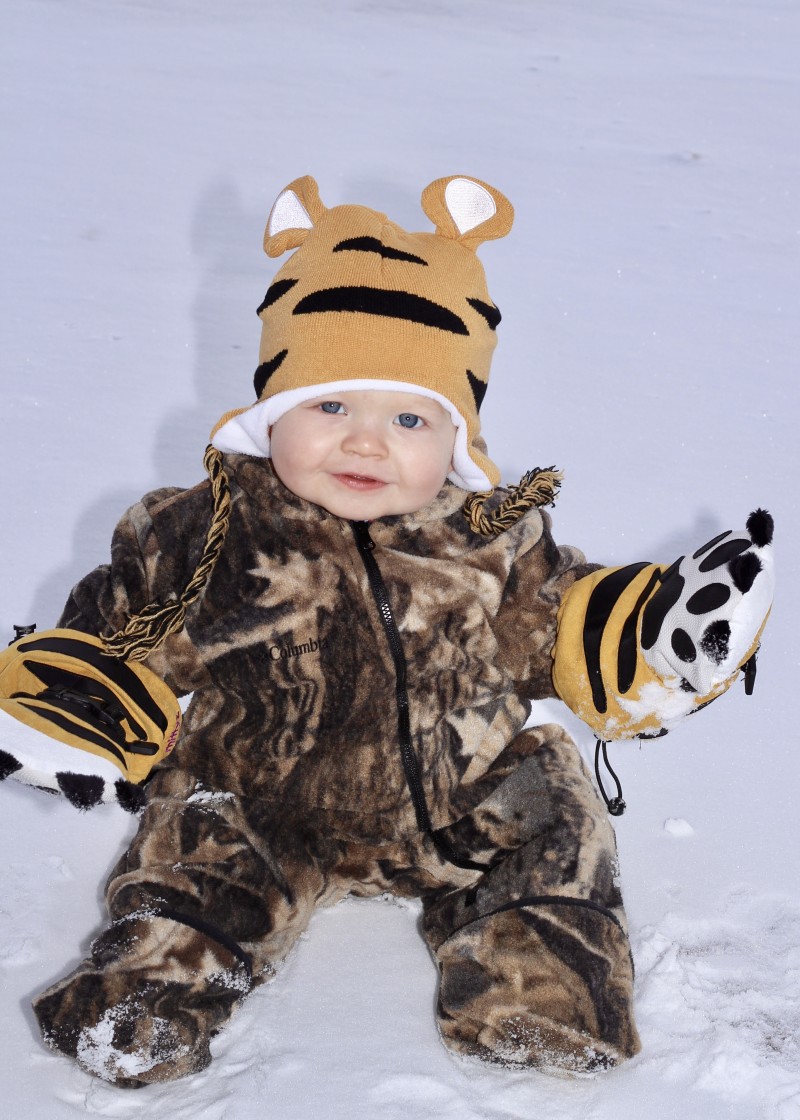 I have a family member who swears that the Veyo Mittyz are the best kid's gloves ever invented. So, naturally I wanted to give them a try for my own kids. I received pairs for my one-year-old son and four-year-old daughter.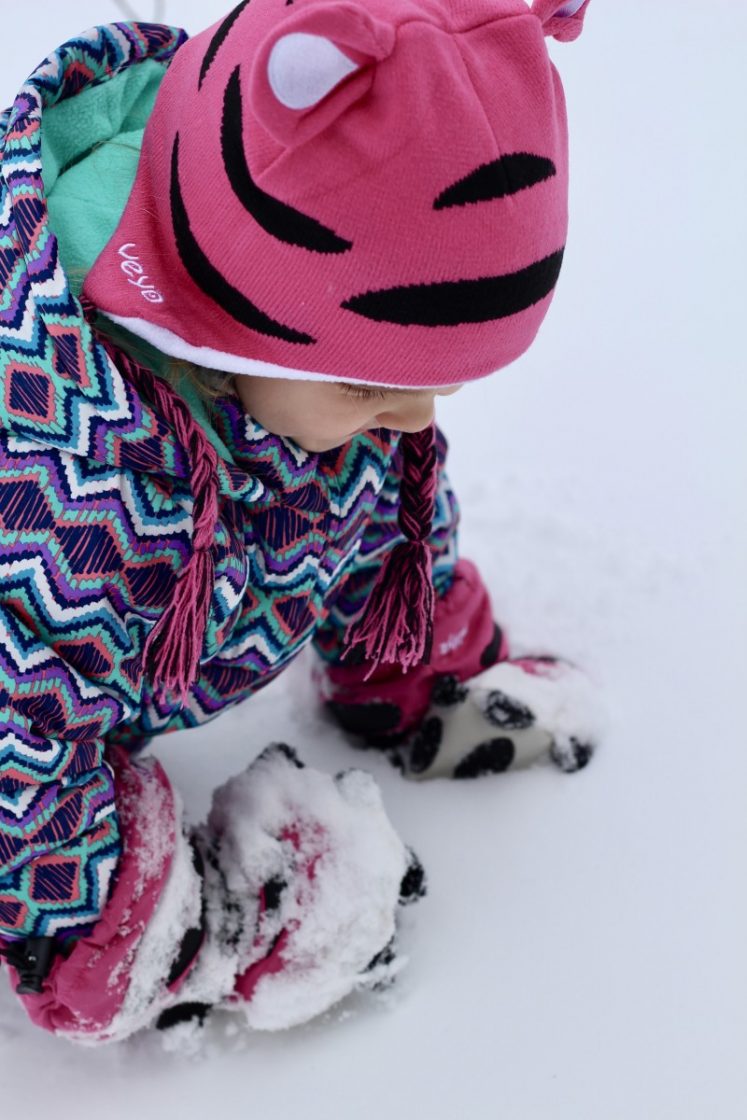 Here's what makes Veyo Mittyz exceptional:
100% Waterproof & fleece lined for warmth
They slip on easily – there is NO thumb hole, so no more fighting to get your little one's thumb in the right spot
Double pull wrist strap to tighten onto their wrist – they don't fall off
Oversized gauntlet fits over bulky coats, tightens & keeps snow out
Quick release wrist buckle for easy removal after outdoor play
They flip inside out and are easy to wash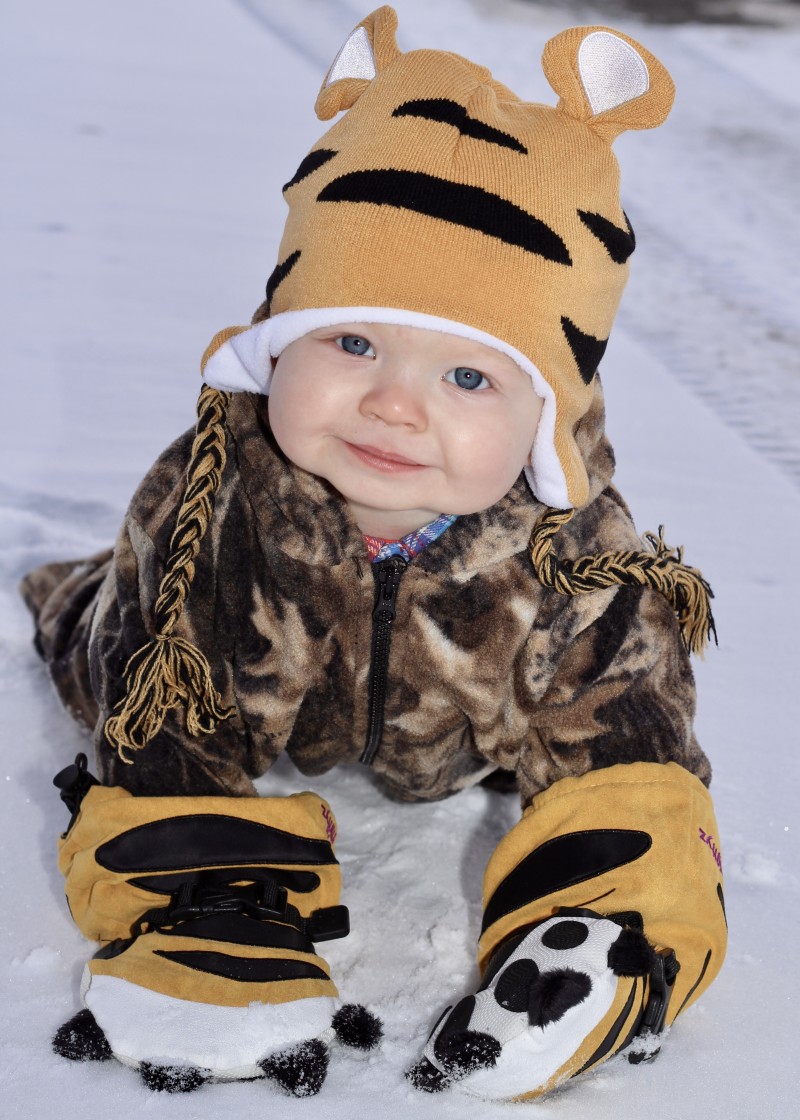 The Mittyz are super soft. They have kept both kids hands warm for extended play in the snow sessions, they do not get snow inside, and they do not fall off. They get an enthusiastic two thumbs up from me!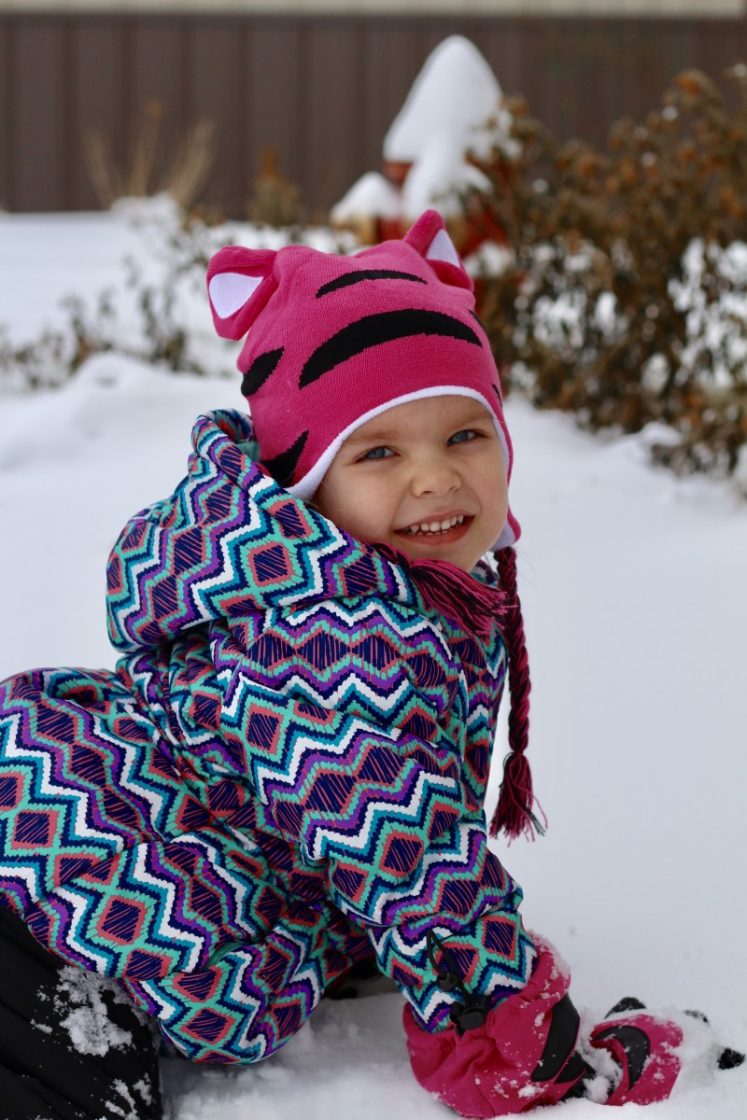 We also were lucky enough to receive a Veyo Winter Noggins for both kids. These hats are super warm and match their Mittyz adorably! My kids' heads are on the bigger side of the spectrum for their ages and both hats fit snuggly. If your child's head is on the large side, you may want to size up.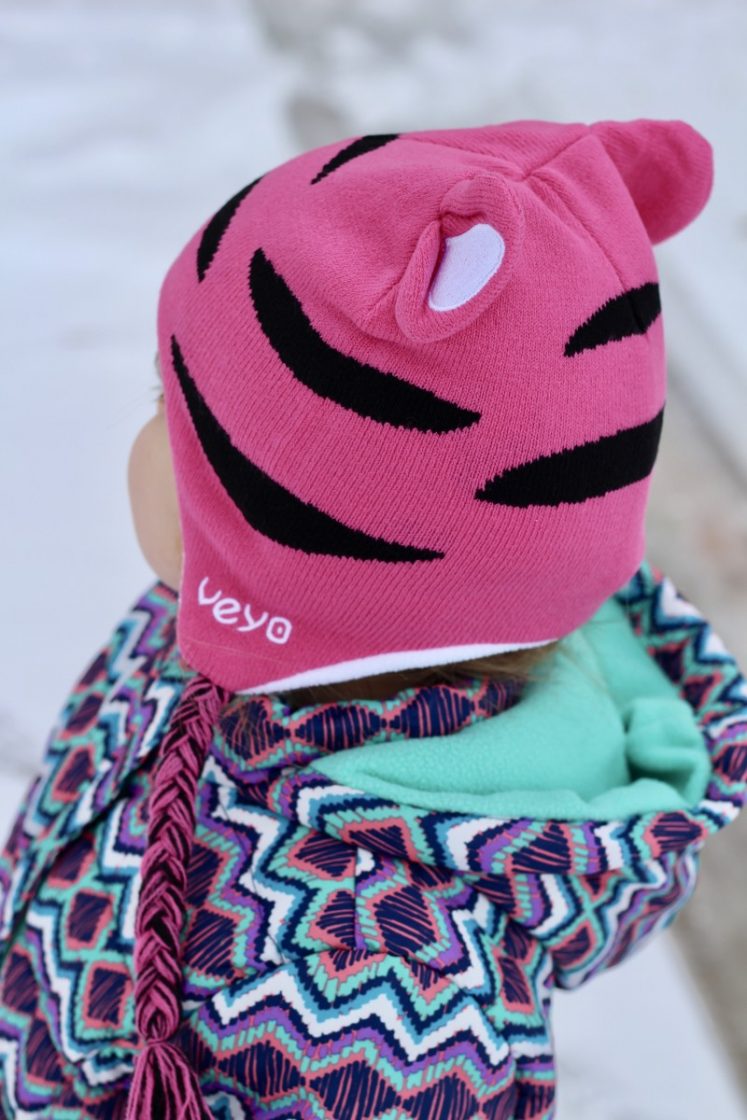 Mittyz come in a bunch of cute designs. Be sure to check out their website to see all of the options. Mittyz and Winter Noggins would make fun, useful, practical Christmas gifts!
Buy It: Head over to Veyo Kids to see for yourself the great selection of products they offer. Use Code EMILY to get 20% OFF your purchase (expires 12.31.19).
Connect: Don't forget to like them on Facebook and follow them on Twitter and Instagram for all the latest news and promotions.
Win It: Veyo Kids is generously offering a pair of Mittyz to one of our lucky readers! (Winners may choose from in-stock styles and sizes.) This giveaway is open to the US and Canada. Giveaway is open through 11:59pm on December 21st, 2019. For your chance to win, enter via Giveaway Tools below. Good luck! ***Veyo Kids will be receiving the emails of our entrants so they can add you to their newsletter. You may unsubscribe at any time.


This post currently has 8 responses.