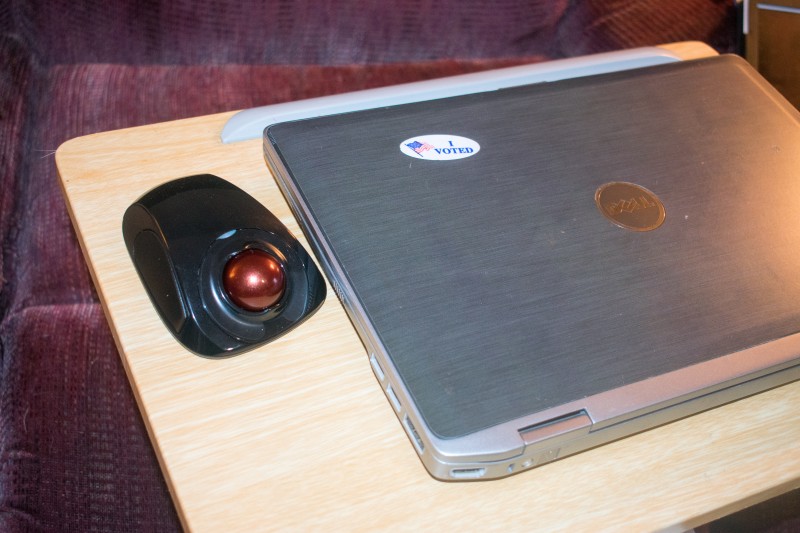 Kensington sent me an Orbit Wireless Trackball Mouse for inclusion in my holiday gift guide. All opinions are my own.
If you have someone on your holiday shopping list who uses a computer a lot, the Kensington Orbit Wireless Trackball Mouse is a good gift idea to consider. My boyfriend Ryan still uses his desktop computer quite heavily. He does computer programming projects in addition to his regular 9 to 5 job. He also enjoys playing video games in his free time, and he still uses his desktop computer to browse the web more than he uses his phone. He prefers a wireless mouse so that he can use it on his lap or the arm of the couch instead of having to use it up really close to the computer. He had never had a trackball mouse before but I thought he might like to try one.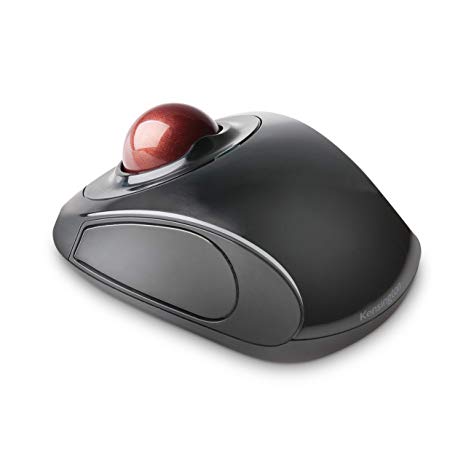 The Orbit Wireless Trackball Mouse has a 2.4GHz wireless nano receiver. It's designed so that the receiver can be stored inside of the mouse so you don't lose the receiver while taking your mouse on the go. It has a touch scrolling feature that allows you to glide your finger around the outer rim of that trackball to scroll web pages and long documents effortlessly.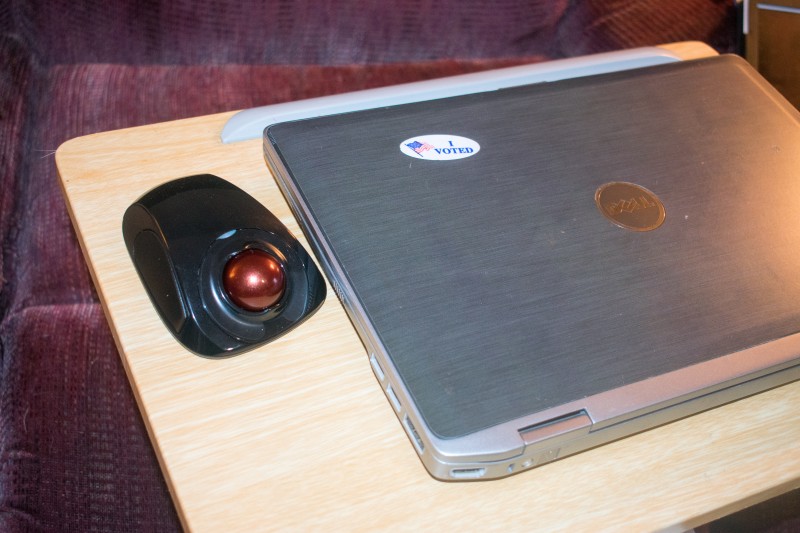 There are also two buttons on the mouse, one on either side. This makes this mouse a great option for people who are left-handed, right-handed or ambidextrous.
I had planned to set this mouse aside to use as a gift for Ryan for Christmas but he got injured at work, cut his finger open on a machine bad enough that it damaged the tendon in his finger. So he had to have surgery and has been in a splint for almost 3 weeks now. The finger that is in the splint is the middle finger on his right hand which is his dominant hand. The splint made using a traditional mouse difficult so I gave him this mouse. It's easier for him to move when he can touch the trackball with any finger and doesn't have to move the mouse itself.
Buy it: You can purchase Kensington products at stores like Staples, Walmart, New Egg and Office Depot.
Win it: The same Kensington Orbit Wireless Trackball Mouse that I reviewed. This giveaway is open to the US and will end 12/24/2019.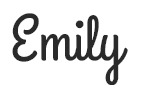 Hi there! I am Emily Evert, the owner of Emily Reviews. I am 28 and live in a small town in Michigan with my boyfriend Ryan and our two pugs. I have a large family and I adore my nieces and nephews. I love reading memoirs, and learning about child development and psychology. I love watching The Game of Thrones, Teen Mom, Sister Wives and Veep. I like listening to Jason Isbell, John Prine, and other alt-country or Americana music. I created Emily Reviews as a creative outlet to share my life and the products that I love with others.
This post currently has 5 responses.