I was set L'orealProfessionnel Source Essentielle Nourishing Mask for review as part of my holiday gift guide. All opinions are my own.
Unless you're pretty new around here, then you should know that I follow the curly girl method of hair care. The curly girl method has several components, but part of it involves avoiding hair care products with harsh sulfates, silicones or drying alcohols. It also involves deep conditioning your hair regularly.
When I was offered a chance to try L'oreal Professionnel Source Essentielle Nourishing Mask, I looked up the ingredients, saw that it was curly girl method approved and then eagerly said 'yes!'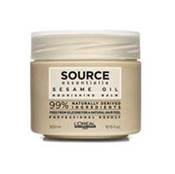 I'll admit, I use non-vegan products. However, I loved seeing that this was also a natural & vegan product with 99% naturally derived ingredients. The instructions say to apply to shampooed and towel-dried hair and to leave on for five minutes. May hair masks have similar instructions. I've always kept hair masks on much longer, typically about half an hour.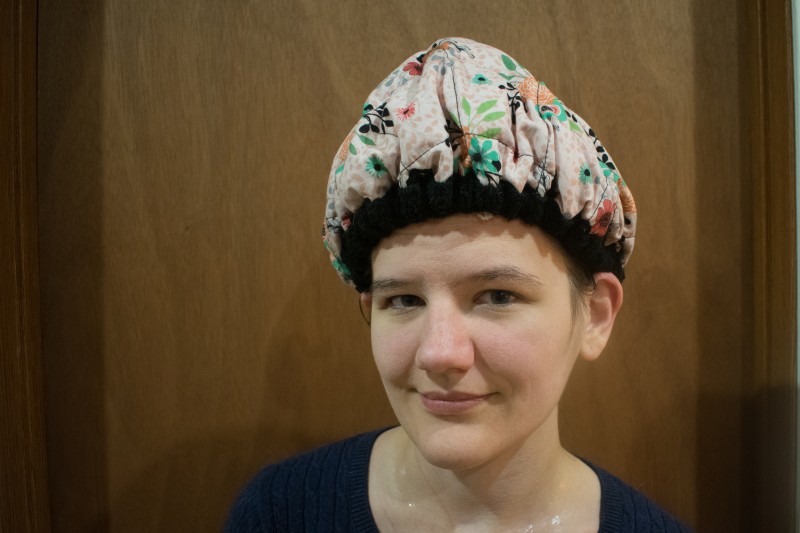 Heat opens up the hair shaft to allow products to penetrate better. So I put on the mask after finishing my shower. It is quite thick and a bit gritty. I used about 3 palm fulls in my VERY thick hair. This probably used about 1/4 to 1/5th of the container. Then I clipped my hair on top of my head, put on a plastic disposable shower cap and then used my hot head cap to keep my head warm for half an hour. Then I got back in the shower and rinsed this mask out.
As I was rinsing this out of my hair, I could tell that my hair felt stronger, had less wet-frizz, and was forming "curl clumps" easier. I've tried about half a doze hair masks and about half of them have had a similar effect on my hair where I can tell that my hair has had moisture and strength repaired after a single-use. So, I definitely consider this a successful mask for me.
I was quite happy with my results. I am a value-shopper though, and this is the most expensive mask I've ever tried. I do find the price ($48 for a 10.15 fl oz bottle) to be pretty pricy particularly when it's very thick so I will only get about 4, perhaps 5 uses out of it. That being said, I L'oreal Professionnel source essetielle mask it would make a great holiday gift for someone following the curly girl method or who otherwise has sort of made their hair into a hobby like I have. I may hesitate to spend that much on a mask myself, but I'd love to get it as a gift! Or I'd recommend it to others looking for curly girl approved masks who have a more generous budget than I typically have.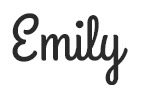 Hi there! I am Emily Evert, the owner of Emily Reviews. I am 28 and live in a small town in Michigan with my boyfriend Ryan and our two pugs. I have a large family and I adore my nieces and nephews. I love reading memoirs, and learning about child development and psychology. I love watching The Game of Thrones, Teen Mom, Sister Wives and Veep. I like listening to Jason Isbell, John Prine, and other alt-country or Americana music. I created Emily Reviews as a creative outlet to share my life and the products that I love with others.
This post currently has 7 responses.