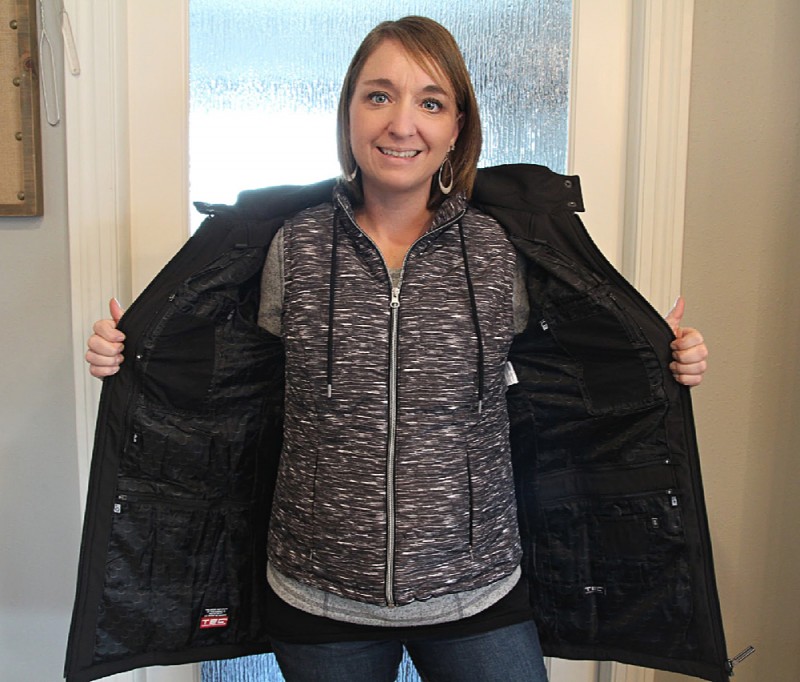 I received product from SCOTTeVEST to facilitate this post.  As always, all opinions are my own.
Do you ever feel like a pack mule when you head out the door?  If you're a parent with younger kids, you probably REALLY understand what I'm talking about.  Diaper bags, gear, extra clothes, snacks, etc.  But even once past that stage, I still like to play it safe and have some extra gear and supplies on me.  Nothing out of the ordinary.  I'm just talking about just the basics like a water, sunglasses, keys, etc.  The problem I run into is the fact that I have no way to EASILY store or carry these items when out and about….. TILL NOW!  I'm thrilled to share the SCOTTeVEST has come to my rescue!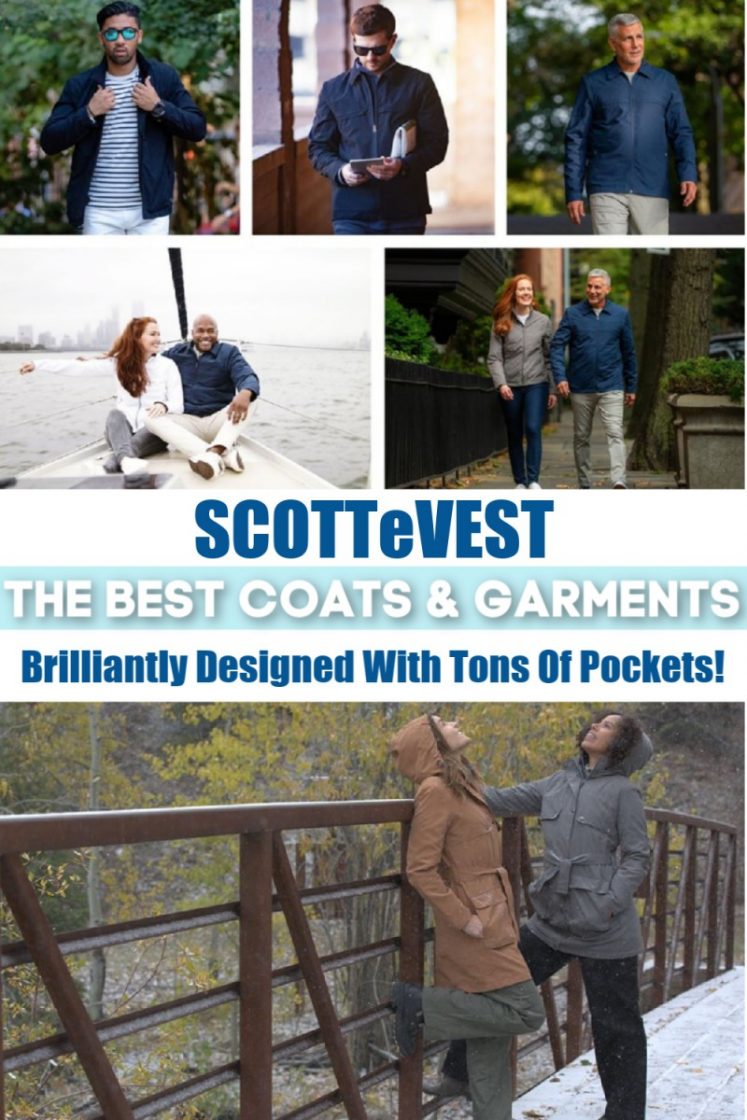 Behind SCOTTeVEST
The SCOTTeVEST story began at the turn of the last century (known then as Y2K), when Scott Jordan realized the world of fashion was light years behind the ever-changing world of technology.  While the world was giving us amazing new gadgets we all love: cellphones, digital cameras, hands-free headphones, chargers, mp3 players, and more. Carrying all those electronic devices, not to mention the mundane 'typical' stuff like keys, wallets, passport, etc., was a HUGE problem for Scott…and everyone else.

So if you're tired of lugging more gear to carry your gear….aka: fanny packs, backpacks, brief cases, purses, and more.  Not to mention fearing the ease of which some of these can be stolen, there is a better way.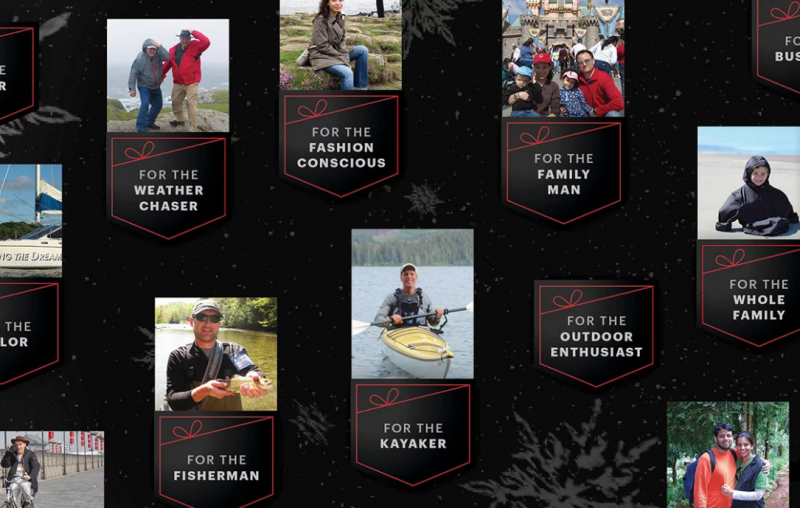 The Inspiration-
One day, while juggling all his devices and running through Chicago's O'Hare airport trying to catch his flight, Scott's headphone wire got caught on a door knob and, to hear him tell it, practically pulled off his ear lobe.  At that moment, a lightning bolt struck.  People need better, smarter pockets. And way more of them!  The eVEST was born and was an immediate hit – even a sensation.
Expansion-
The product line has expanded.  And what began in Jordan's guest bedroom in Chicago has now evolved into an international business with a full line of clothing.  You'll fall in love with this gear consisting of: eVESTs, eVESTs with sleeves (aka jackets), and eVEST Hoodies, for both men and women, along with what we call eVEST the REST, aka shirts, pants, hats, dresses, and even underwear, all with intelligently engineered pockets and features that hold all your essential items as well as electronic devices.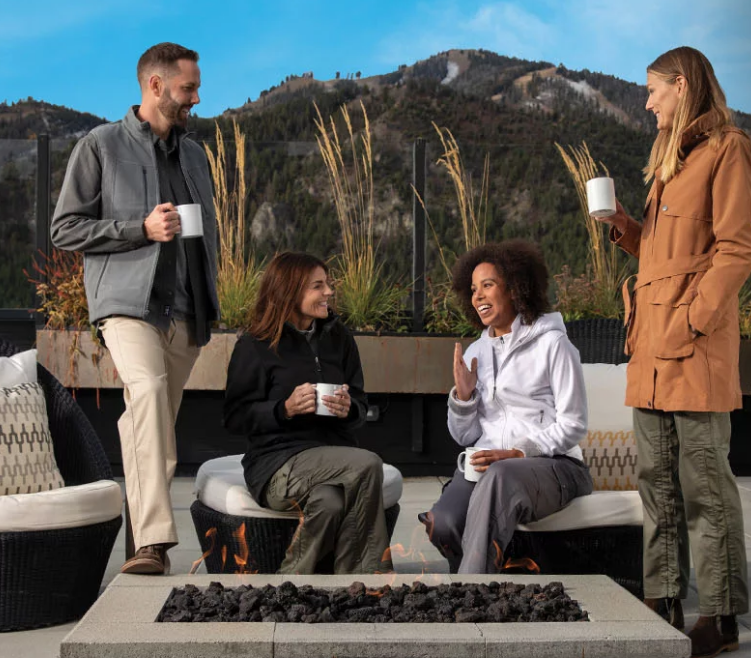 SCOTTeVEST – If You're Short On Pockets, This Gear Is For YOU!
Are you ready to live, work, travel in a more carefree way, not bogged down by all you need to carry?  If so, then give SCOTTeVEST garments a try.  Because who says you can't have it all?  After all, it's not rocket science, it's pocket science!  And today, I'm sharing just two of our favorite SCOTTeVEST products with you.
The Penny Coat
I'll just start off by saying that I needed this coat and am thrilled The Penny Coat is back and better than ever! One of SCOTTeVEST's most popular styles, The Penny came about when the SCOTTeVEST team was looking to solve a specific problem.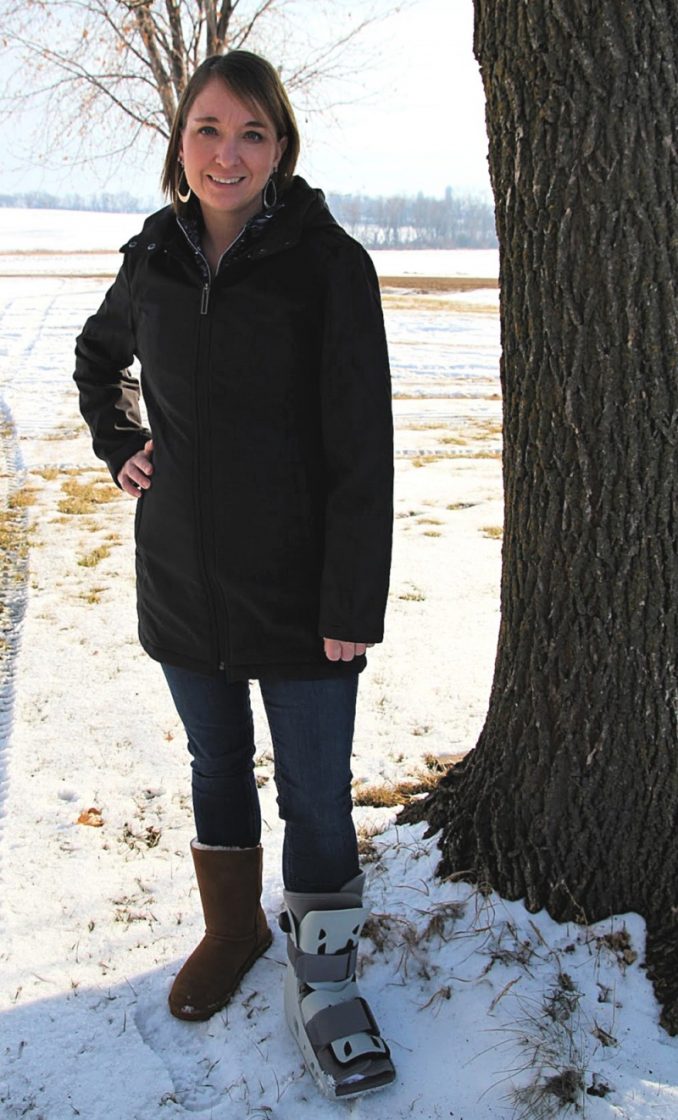 The SCOTTeVEST team didn't have a coat that could be worn out to dinner when the weather was cold and they were wearing something dressier than jeans.  (Although it looks fantastic with jeans too!)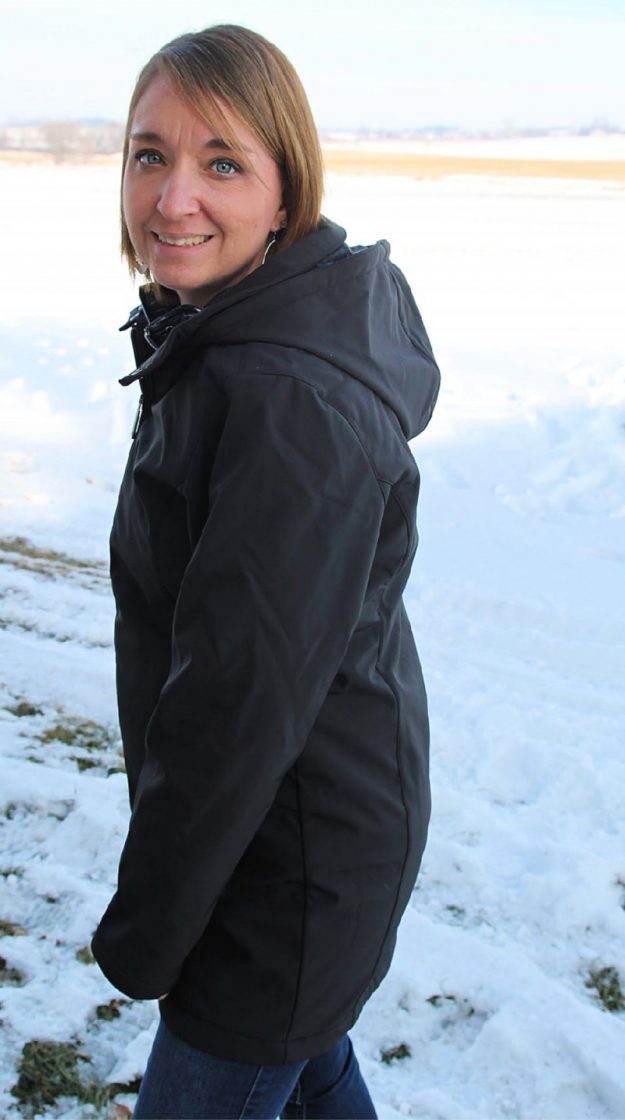 A parka just wasn't doing the trick when paired with a nice pair of slacks.  So after much-brainstorming, this 19 pocket wonder was born!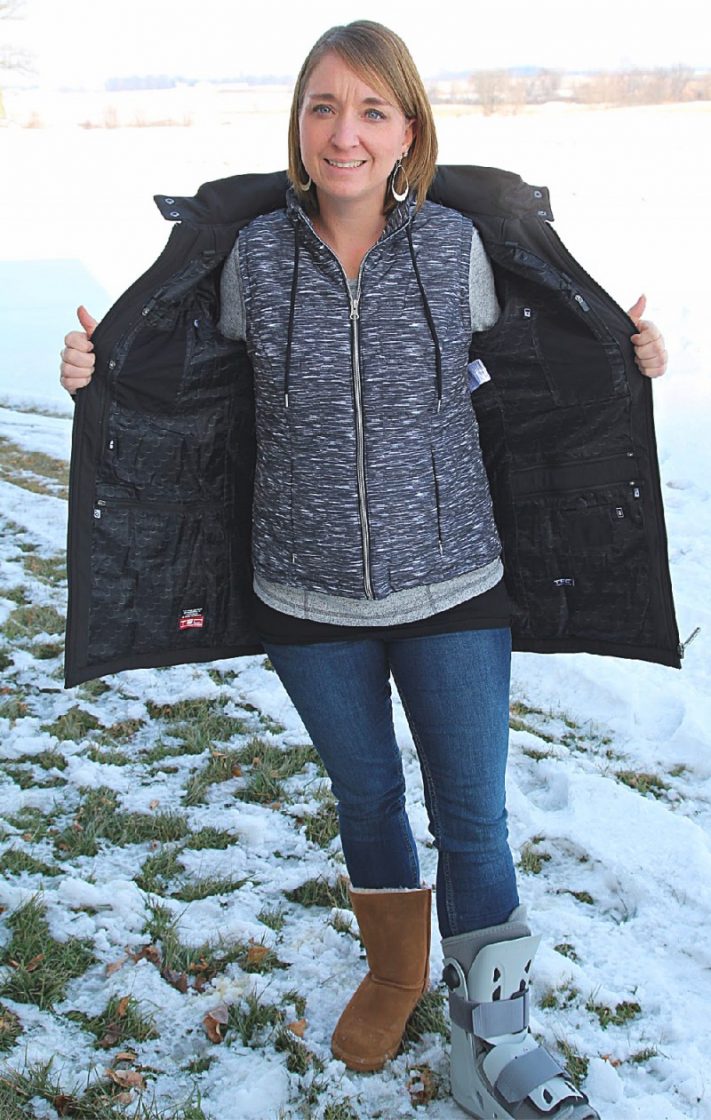 They have truly thought of everything!  Not sure where you put your keys?  That won't be a problem any more!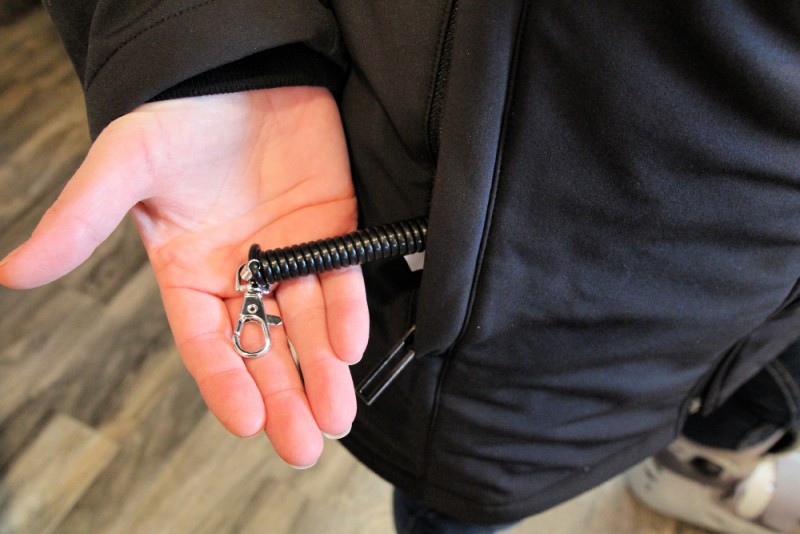 Check out the full design behind The Penny Coat: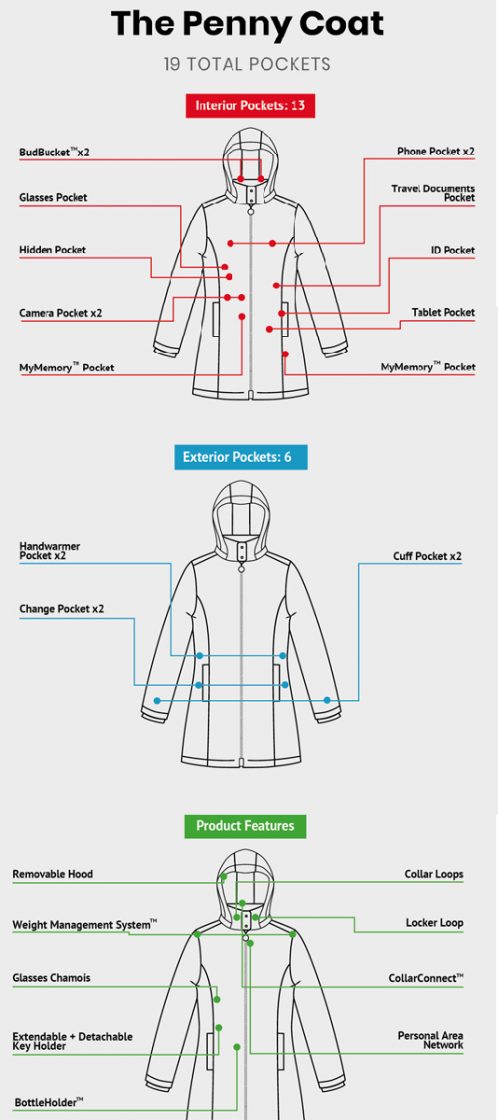 As you can see from the diagrams, the design process was definitely in-depth.  They have thought of everything!  I also want to be sure to point out that even if you have a large phone, the phone pocket will accommodate you!  I have the iPhone XS Max and there's even a little room to spare in the pocket.  And I don't think I've ever been happier as I've been struggling with how to carry my phone since upgrading.  It doesn't fit in my pants pocket any more and my old coat pocket was also extremely tight.  With The Penny Coat, I no longer have to worry.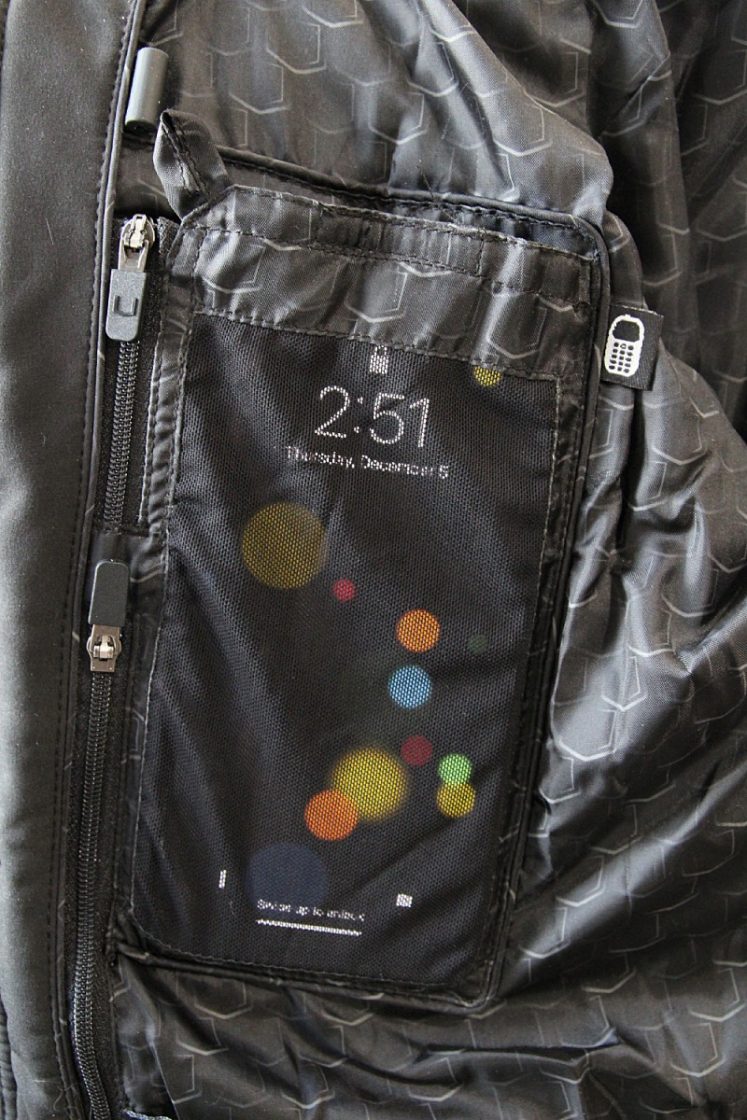 A little background on the name of The Penny Coat: Since the SCOTTeVEST team loved this coat so much, they named it after Laura's childhood dog, Penny Poodle, and it has become known as The Penny Coat.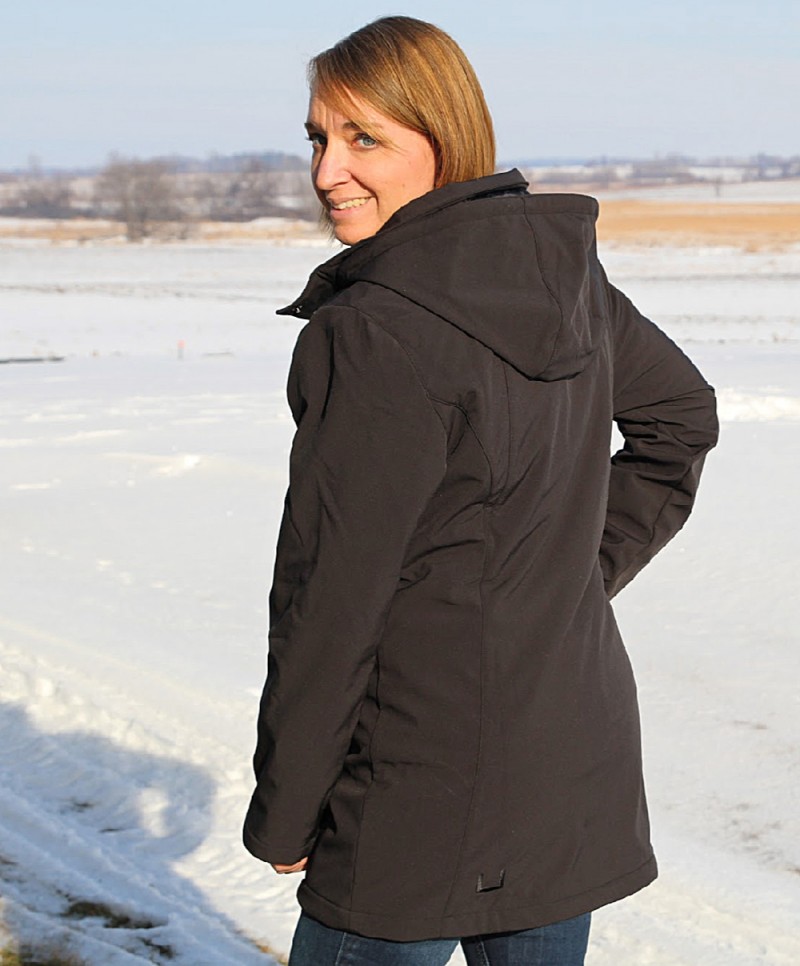 Revolution Plus 2.0
My husband is a creature of habit and rarely gets himself new clothes, including jackets.  However, I have to share that he is extremely excited about his Revolution Plus 2.0 Coat from SCOTTeVEST.  It's will be the perfect choice for cold and changeable weather.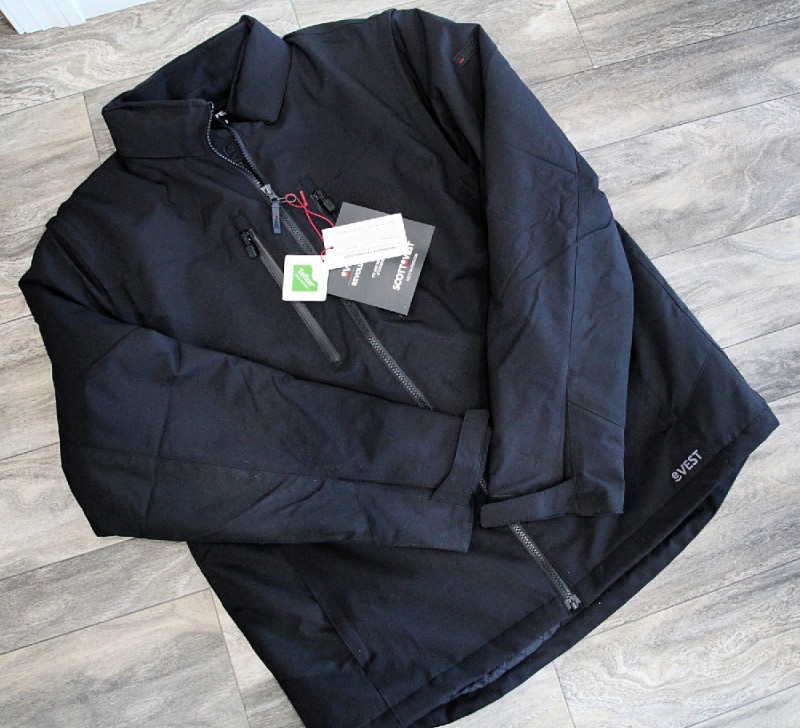 This 26 pocket jacket will REVOLUTIONize any wardrobe PLUS helps keep the wearer warm and protected in the winter.  Yes, you read that right.  The Revolution Plus 2.0 has TWENTY-SIX different pockets!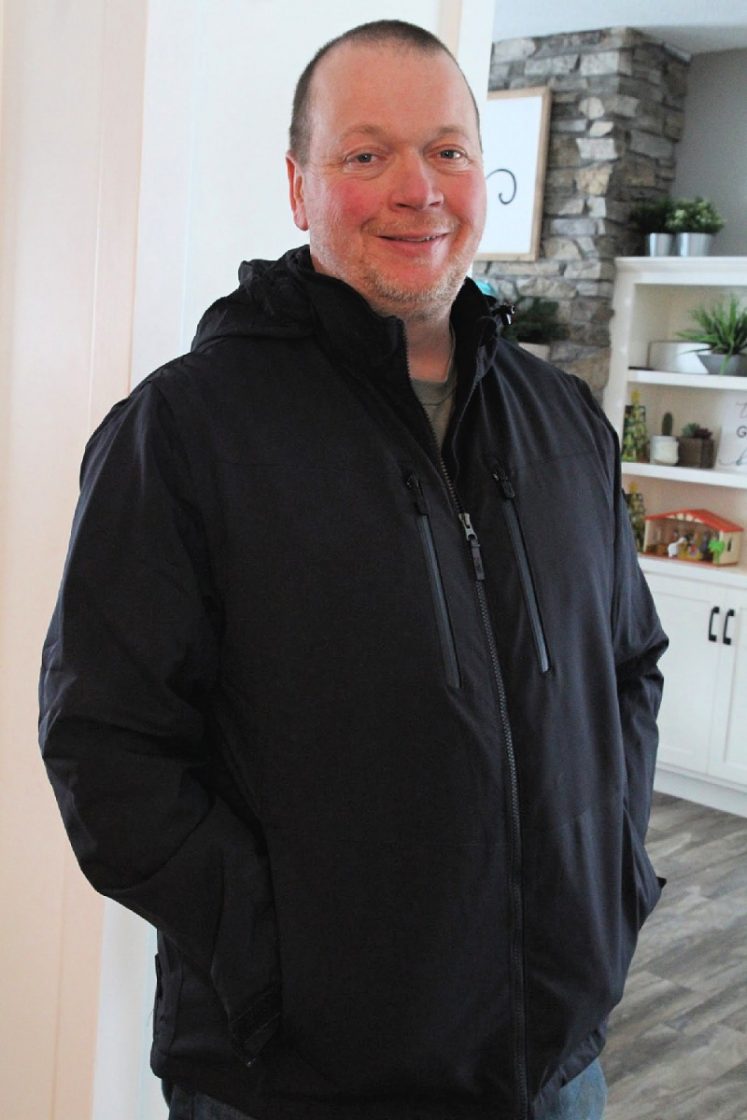 Check out the full design behind the Revolution Plus 2.0: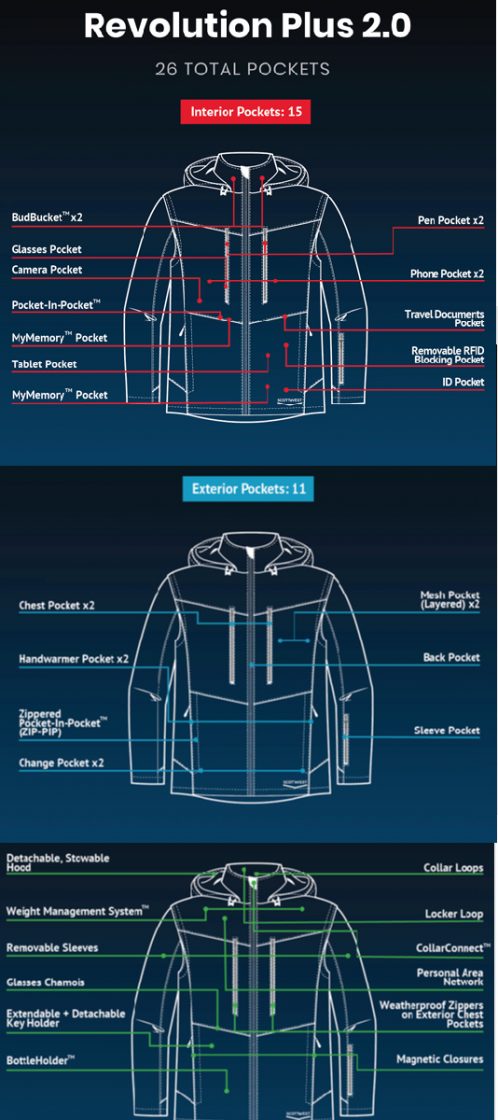 It's a quilted jacket that is incredibly versatile, even featuring removable sleeves and hood.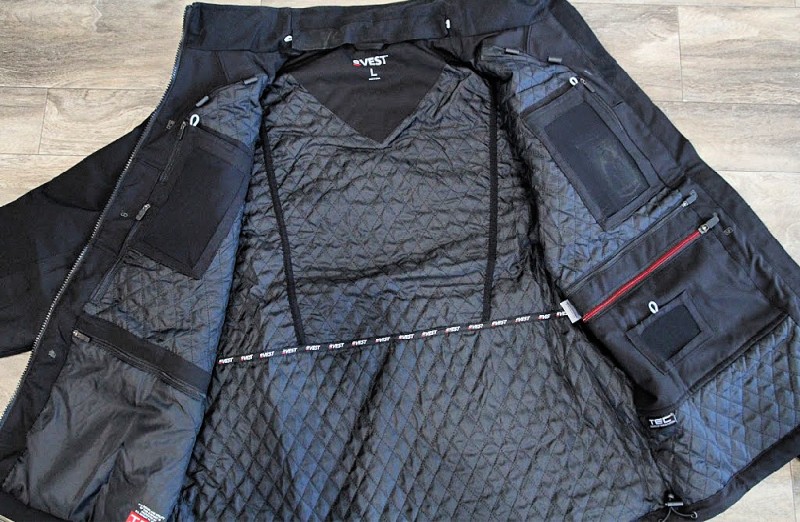 I love how you're basically getting two products in one with the Revolution Plus 2.0.  Wear it as a coat or zip off the sleeves and use as a vest.  Either way, you'll be stylish, functional, and ready for any adventure!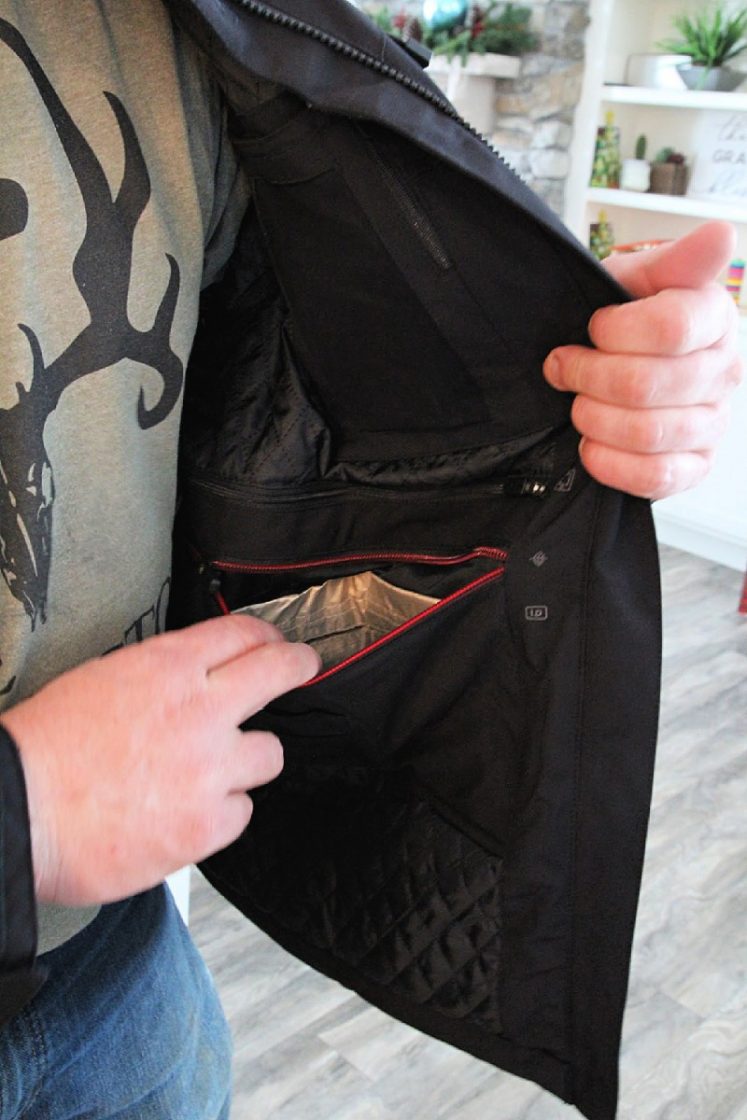 And if you don't need the added warmth of the Plus 2.0, you can always opt for the original Revolution 2.0.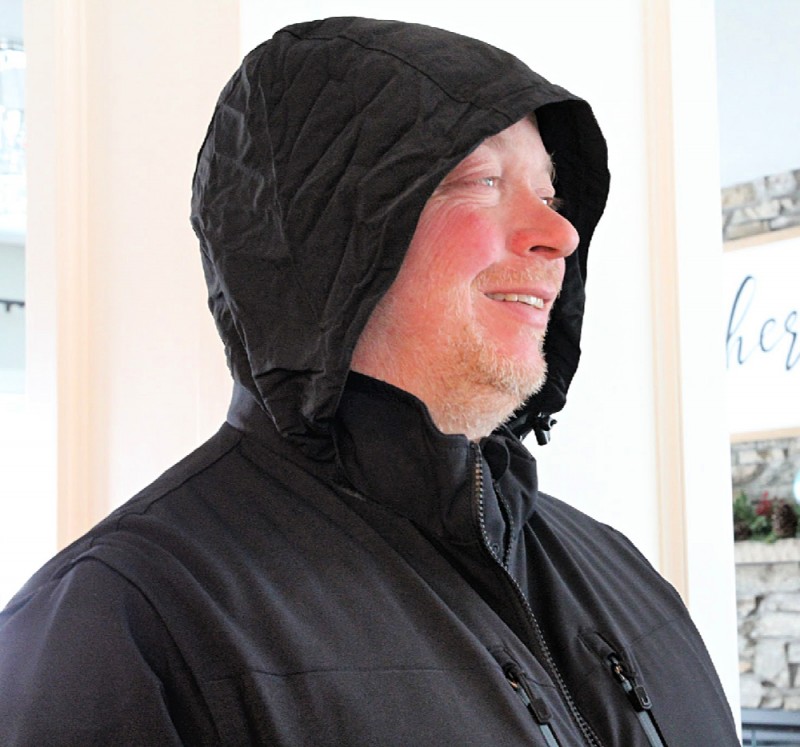 Final Thoughts – SCOTTeVEST Review
If you are looking for a high quality, high functioning coat, vest, or garment, SCOTTeVEST is where you should look.  I am so impressed with both the quality as well as customer service they offer.  Both of these coats feel wonderful.  And the zippers work amazingly well, with ease.  As soon as I picked each coat up, I could tell they were extremely well made.  Add in the pockets and they are downright genius!  Also, I first got my husband a size large and it was a little too small on him.  (When he lifted his arm, the jacket was too short.)  The SCOTTeVEST team quickly offered to exchange it for a larger size.
So after our experience with The Penny Coat and Revolution Plus 2.0, I'm sold.  SCOTTeVEST gets rave reviews and two enthusiastic thumbs up from us!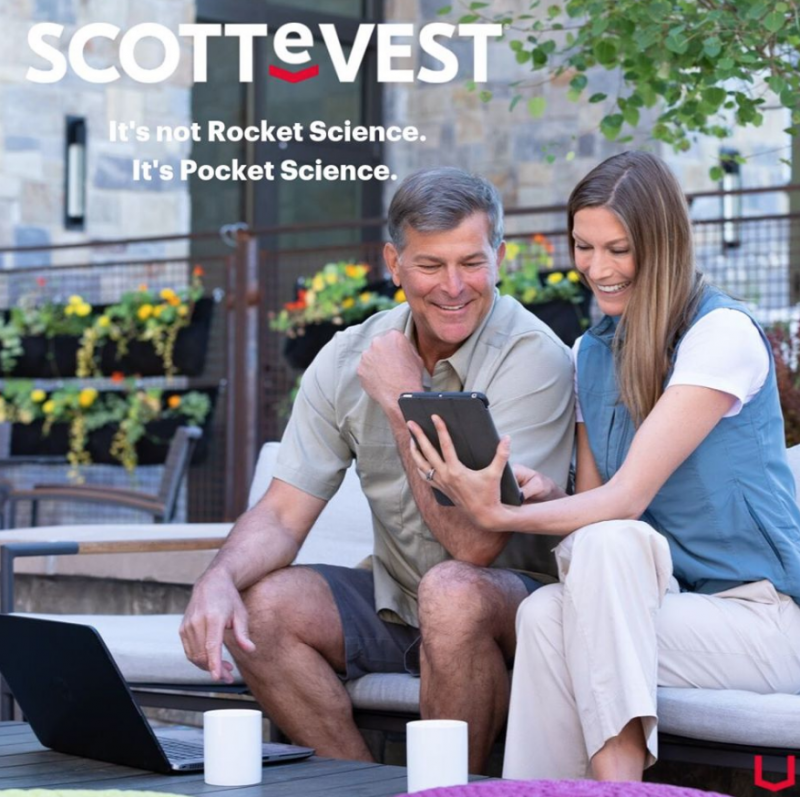 SCOTTeVEST Promise:
Authenticity:
Our products are designed by real people who face the same challenges as you. We create real solutions for everyday problems and we are genuinely excited to share our ideas and products with you.
Customer Service:
Our number one goal is satisfied customers. We appreciate every customer and handle each order with care. We are genuinely interested in all customer input and feedback. Our best designs are based on your requests.
Quality:
We are committed to quality—in design, in craftsmanship and in customer service. We stand behind our products. If our products ever fail to measure up, we resolve the issue immediately.
I have to say that they've succeeded on all accounts!
Connect With SCOTTeVEST
Website / Facebook / Instagram
If you have any questions about SCOTTeVEST or their products, please just leave it below in the comments and we will try to get you an answer or you can also email Scott, the CEO at scott@scottevest.com.  Thanks!

Enter To Win-
One lucky Emily Reviews reader will win their very own SCOTTeVEST Fireside Fleece Vest, featuring 15 pockets and valued at $125!  This giveaway is open to the US only.  Just enter the widget below for your chance to win.  Good luck!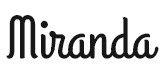 I'm a city girl turned country by my awesome husband and we have three busy boys and two darling daughters. I love spending time with my family, reading Karen Kingsbury novels, and catching up with friends while our kiddos have play dates. I'm blessed beyond measure and can't wait to see what God has in store.
Follow Miranda on Pinterest | Twitter| Blog | Instagram
This post currently has 153 responses.