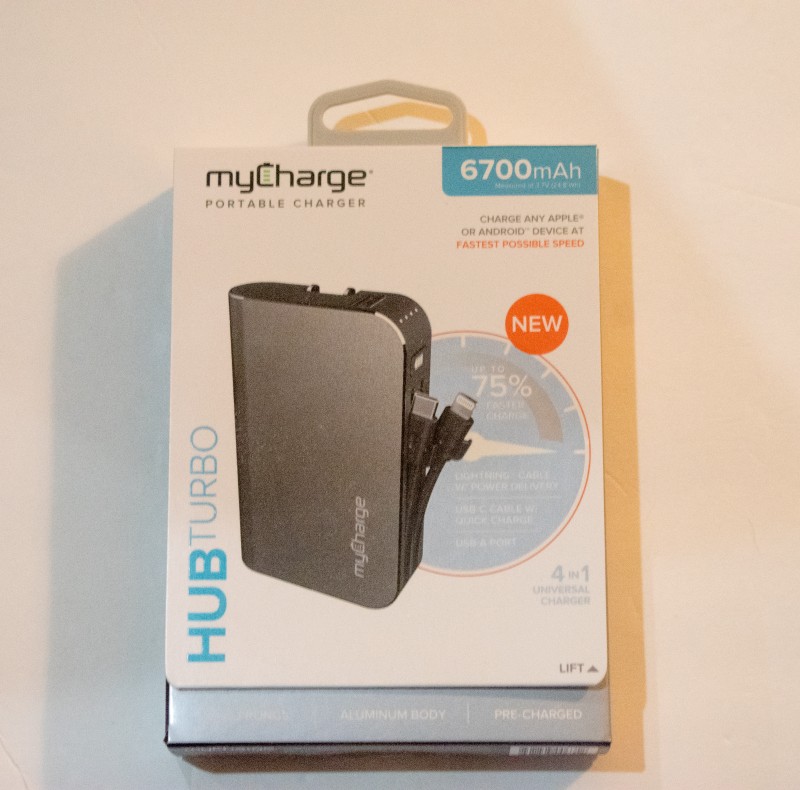 I was sent a myCharge HubPus 6700 mAh Turbo power bank for inclusion in my Valentine's day gift guide. All opinions are my own.
We tend to think of Valentine's day gifts as being things like lingerie or chocolates or stuffed animals. Why not look for a Valentine's day gift that is a bit more practical – something that your spouse could really get a lot of use out of?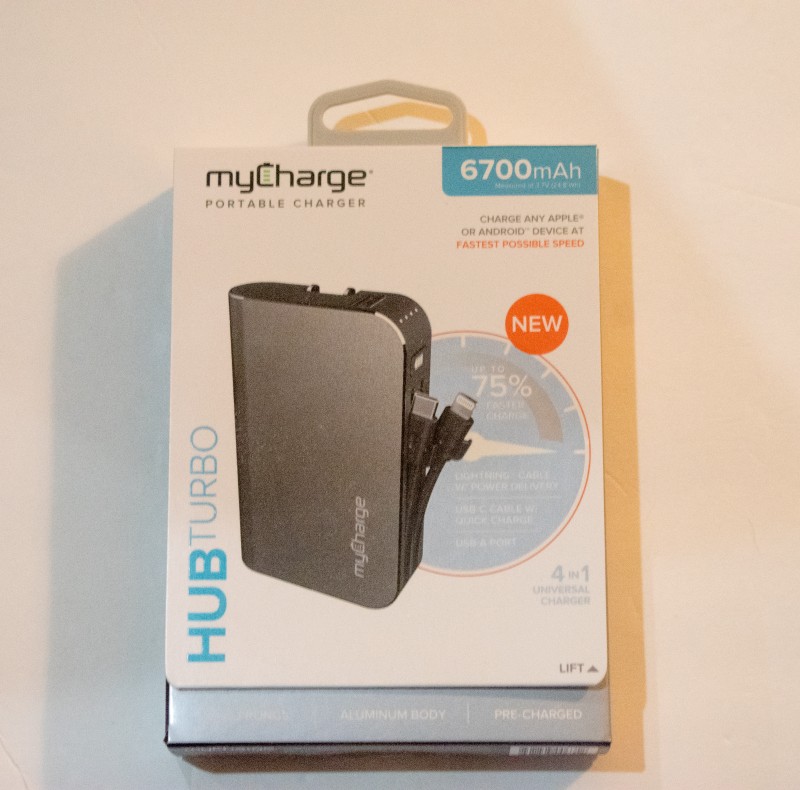 We've been fans of the myCharge rand of power banks for quite a while. Although we have a few, we're always happy to get more! It's so nice to have backup power options when storms are coming, we like keeping one in the car 'just in case', and Ryan likes having one to take to work.
The myCharge HubPlus 6700 mAh Turbo Power Bank is Ryan's new power bank to take with him to work. One of the best things about this particular power bank is how it comes with charging cords right on it. You won't have to worry about remembering your phone cord with this device. It has a iPhone "lightning" cord and a USB-C cord attached already, as well as an extra USB port so you can use the cord of your choosing. For example, if you needed a micro-USB connection for an older android phone you could use the USB port to plug in your micro-USB cord.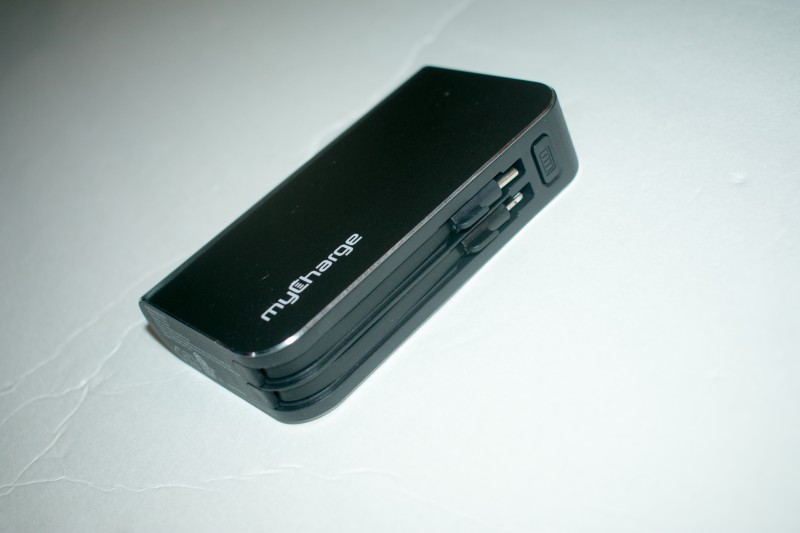 I was excited to see that this power bank comes with a USB-C cord because Ryans' earbuds that he likes to use at work use that style of cord, while my phone uses a micro-USB. His phone is an iPhone so these two cords take care of his needs as-is. Both cords ca tuck away inside of the power bank so they won't get caught on anything or damaged while not in use.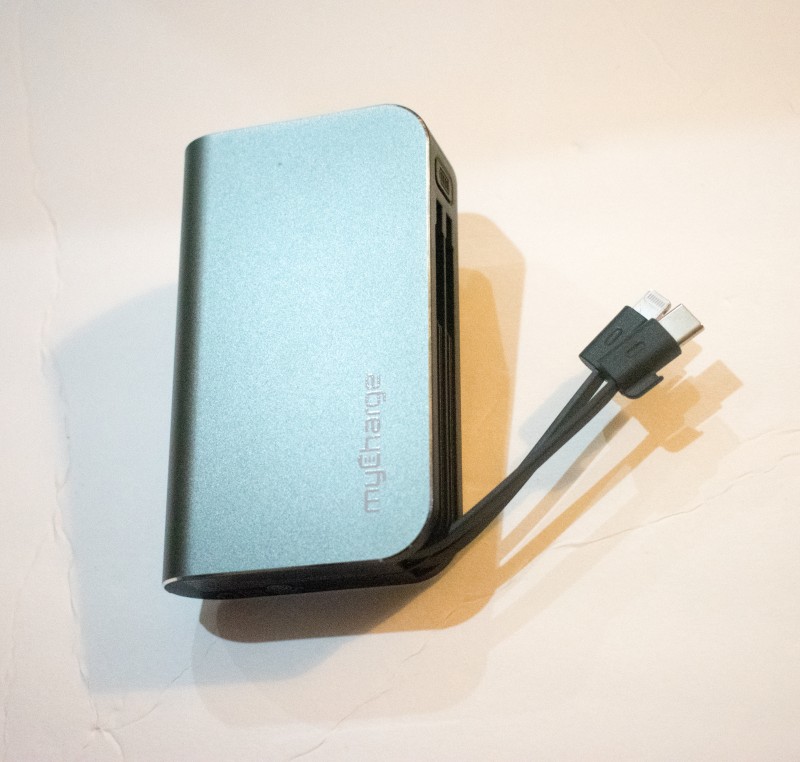 This power bank was a wall outlet so you can plug it in to charge. You can have it plugged in while also charging your devices at the same time if needed.  USB-C cords charge quickly, and the iPhone port is a 'lightning' style so it chargers quicker than standard iPhone cords.
While Ryan will love having power backup for his devices while at work, it makes me feel better too. I know he'll be able to keep his phone charged all day so he can call me on the way home if needed. Plus, he'll be able to leave his regular iPhone cor at home so I can use it to charge our iPad without having to ask him if he left it at work again. It's a win-win if you ask me!
Visit the myCharge website to see their full line of power banks or purchase this myCharge Turbo Power Bank on Amazon.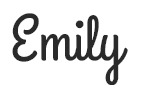 Hi there! I am Emily Evert, the owner of Emily Reviews. I am 28 and live in a small town in Michigan with my boyfriend Ryan and our two pugs. I have a large family and I adore my nieces and nephews. I love reading memoirs, and learning about child development and psychology. I love watching The Game of Thrones, Teen Mom, Sister Wives and Veep. I like listening to Jason Isbell, John Prine, and other alt-country or Americana music. I created Emily Reviews as a creative outlet to share my life and the products that I love with others.
This post currently has 2 responses.