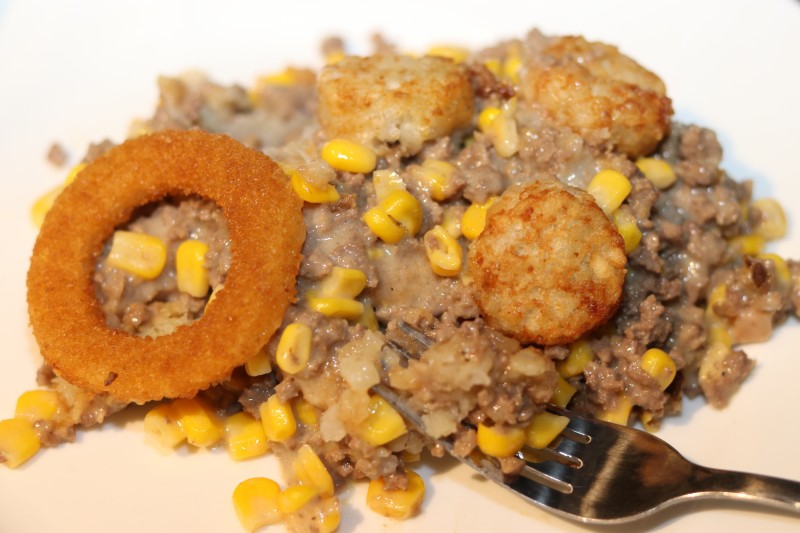 Hotdish. It's a staple where I grew up. For those of you not from the upper midwest, a hot dish = a casserole.
There are many, many versions of Tater Tot Hotdish. My husband grew up with a different version than I grew up with. Today I'm sharing my mom's version. My husband and I agree that my mom's is the best we've ever had. Our kids love it too! It's super easy, and a perfect meal for a cold winter night!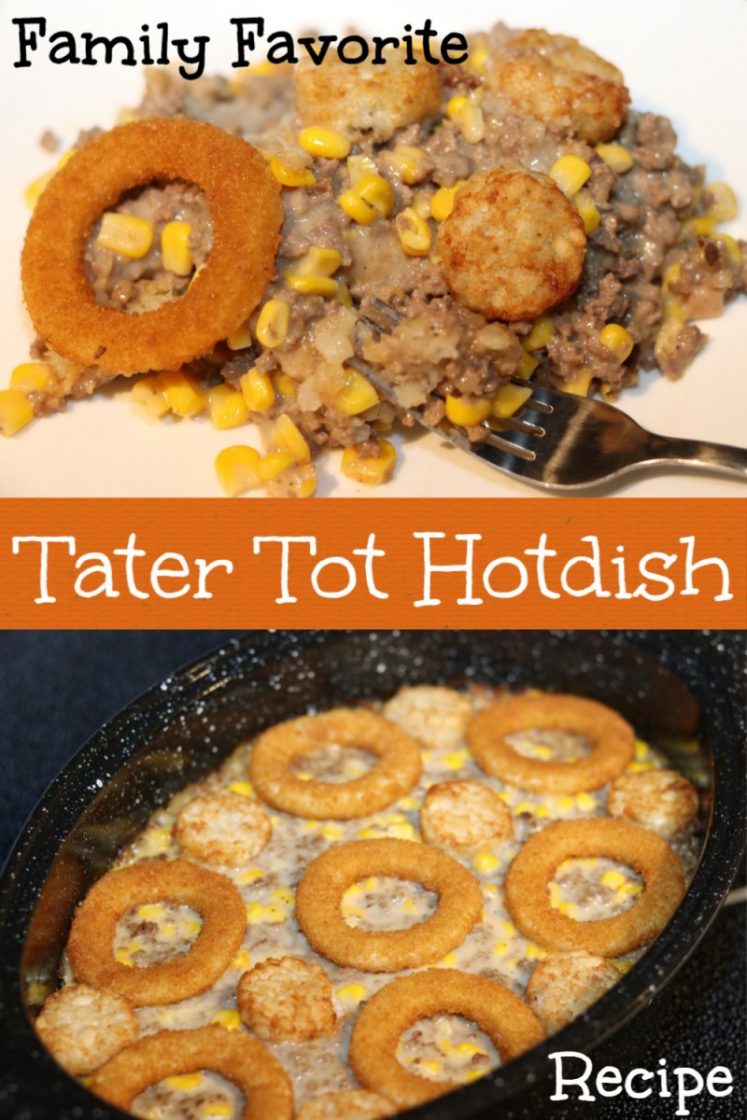 Ingredients you will need:
~ 1 pound ground beef
~ 1/2 bag of frozen onion rings
~ 1/2 bag of frozen tater crowns
~ 1 can of corn
~ 1 can of cream of chicken soup
~ 1/2 can of milk (use cream of chicken soup can)
~ 1/2 tsp black pepper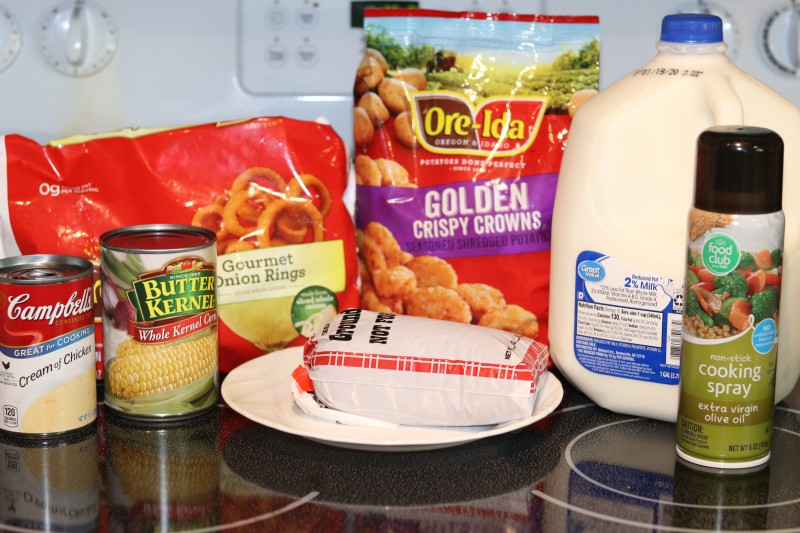 Step 1: Preheat oven to 350 degrees
Step 2: Spray pan with non-stick spray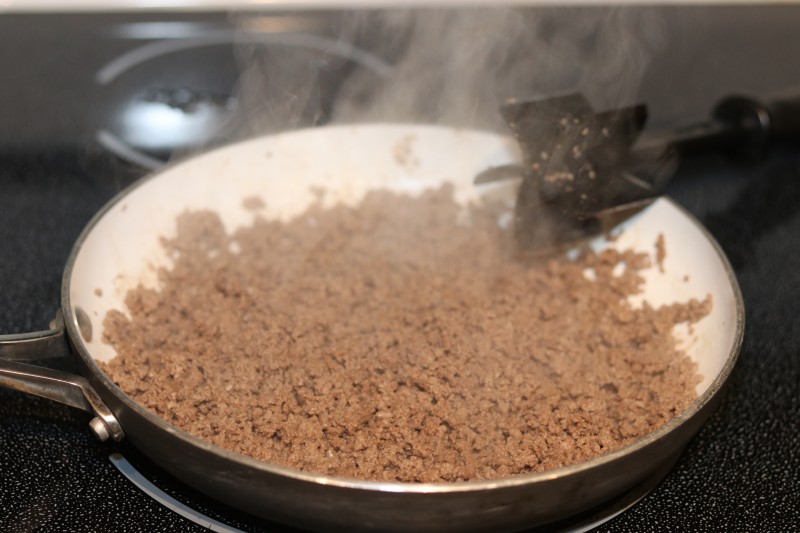 Step 3: Brown & drain ground beef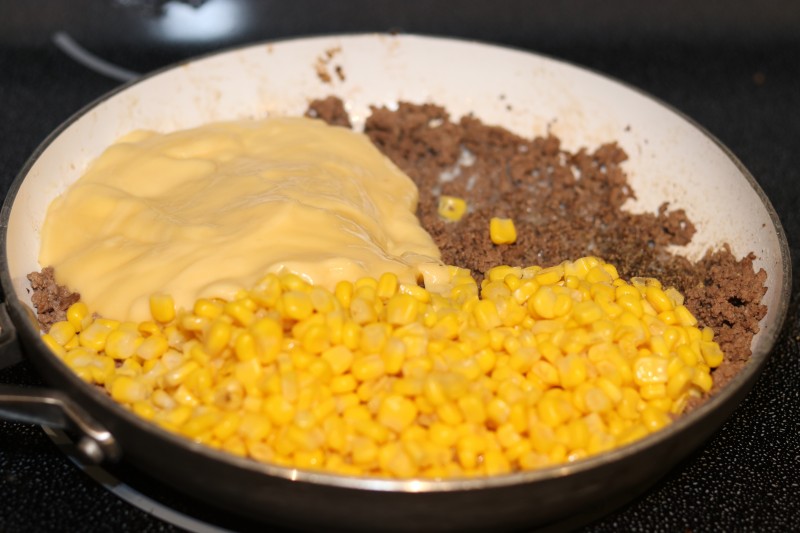 Step 4: Add milk, corn, cream of chicken soup and pepper to browned beef
Step 5: Arrange tater crowns along bottom of pan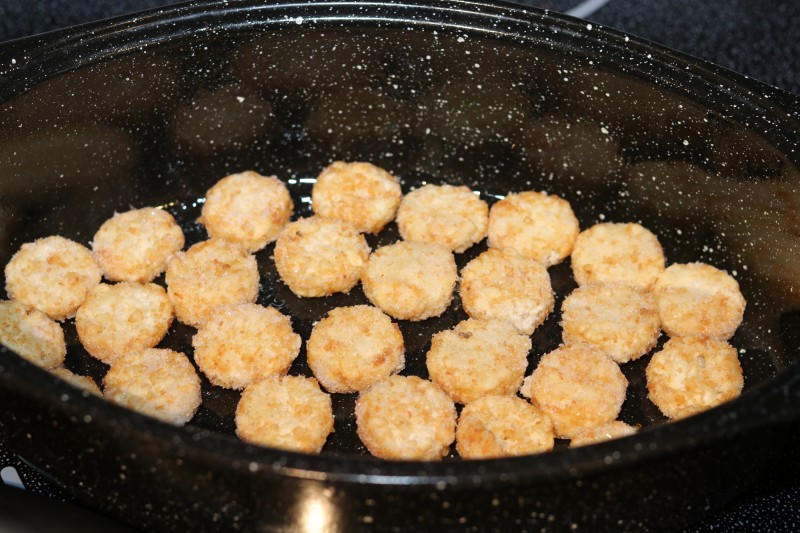 Step 6: Spoon half the beef mixture over the tater crowns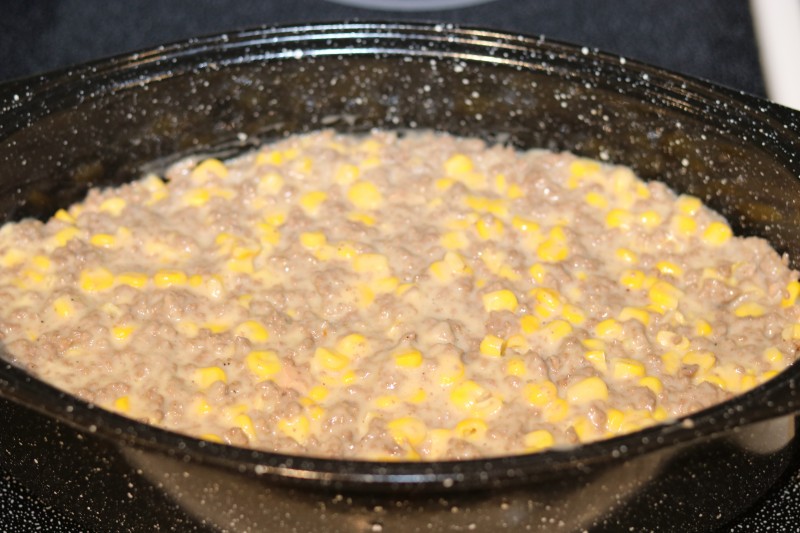 Step 7: Add a layer of frozen onion rings on top of the beef mixture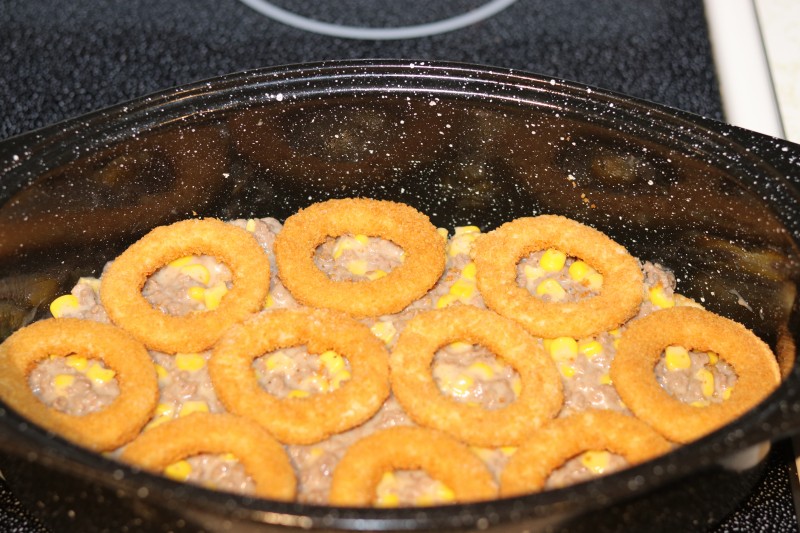 Step 8: Layer on the second half of the beef mixture over the onion rings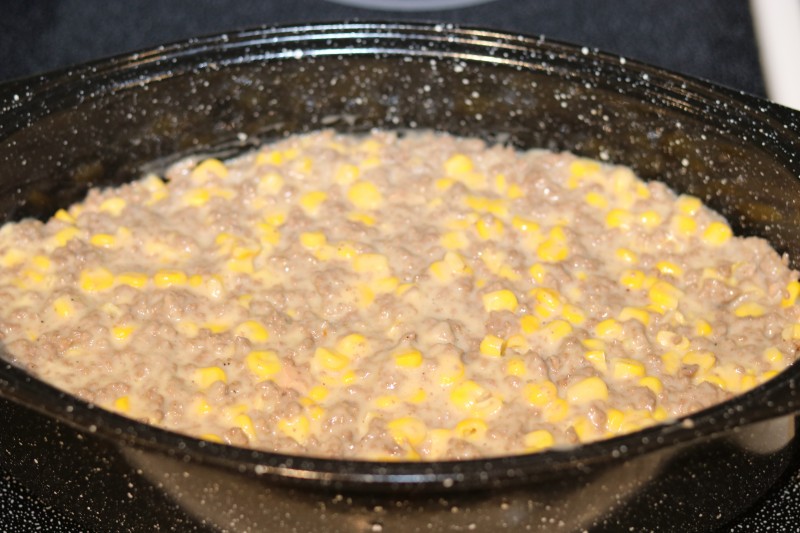 Step 9: Finish the top with a mixture of onion rings and tater crowns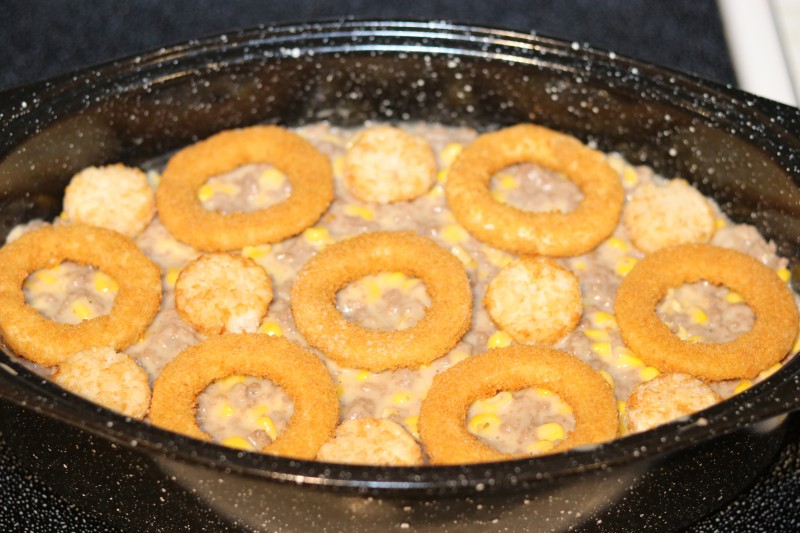 Step 10: Bake at 350 degrees for 45 minutes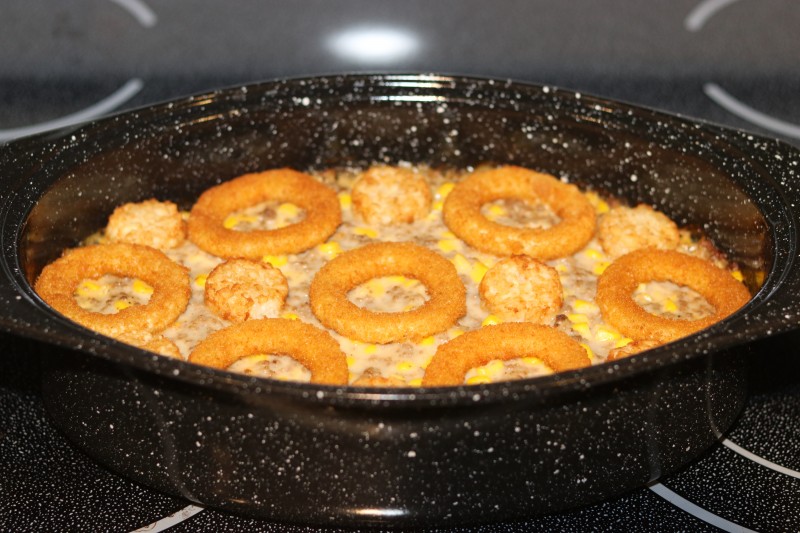 Step 11: ENJOY!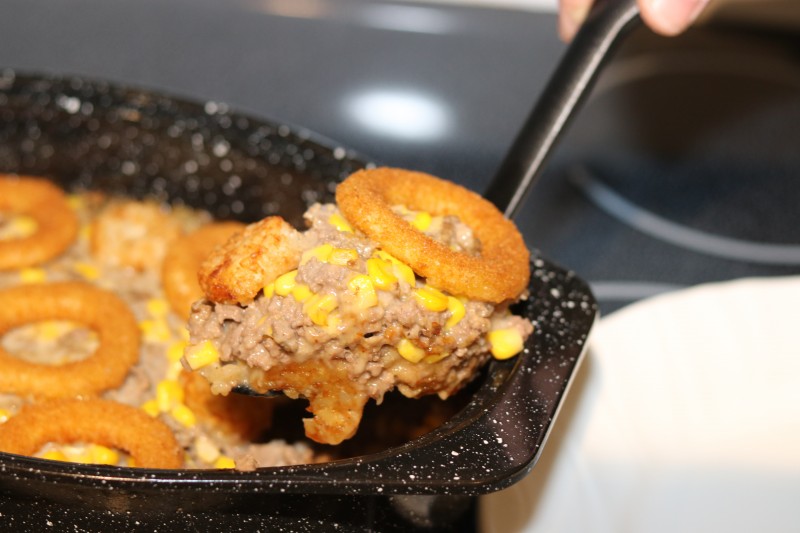 Although we feel that this is THE BEST Tater Tot Hotdish you can make substitutions to fit your preferences.
Here are some ideas:
Use ground turkey instead of ground beef.
Switch out the can of corn for another kind of vegetable such as mixed veggies or green beans.
Change out the can of cream of chicken soup for cream of celery or cream of mushroom.
Instead of crispy crowns you could use traditional tater tots (we like the tater crowns because they get crispier)
Add shredded cheese to the top.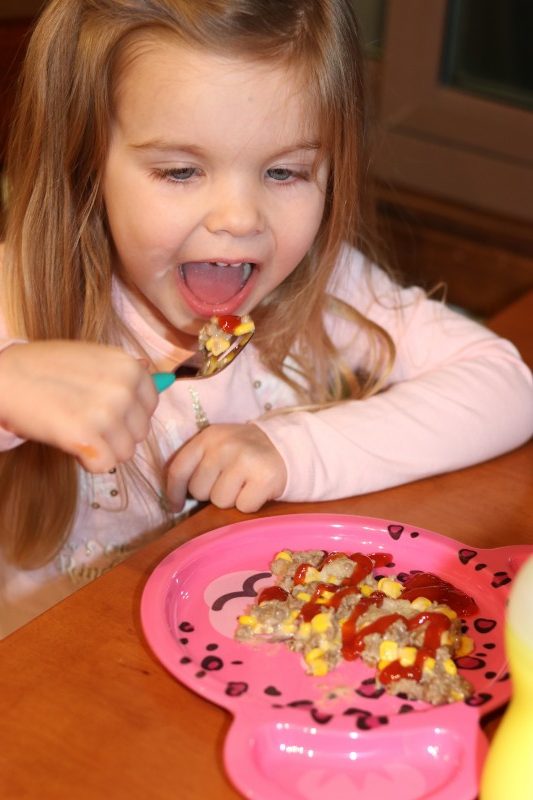 As you can see above, our daughter likes her Tater Tot Hotdish with ketchup!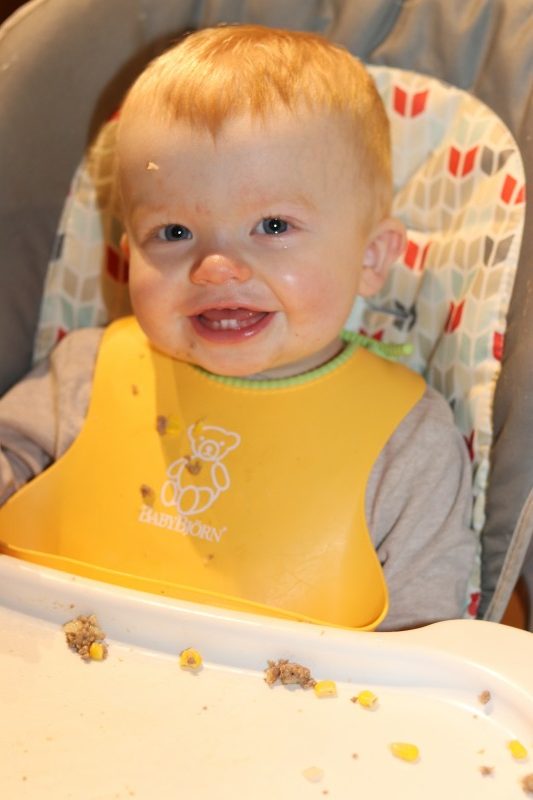 I hope you give this recipe a try and come back and let me know what you thought of it!
Feel free to pin this post for later too!

Hi, my name is Asha. I am 31-years-old and am a nurse by profession. My husband and I have been married for over five years and together we have a sweet four-year-old daughter, a one-year-old son, and a lovable bunny named Caramel. I enjoy spending time with family, taking photographs, scrapbooking, hunting, fishing, cooking and gardening.
This post currently has 8 responses.