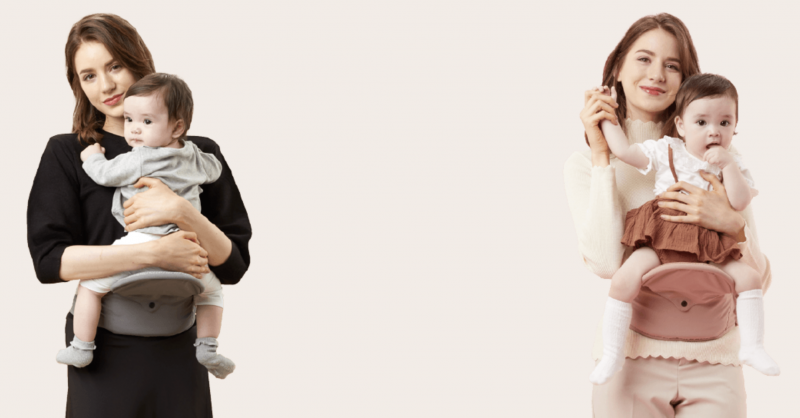 Thank you to Bebefit for sending product in exchange for my honest opinion in this review.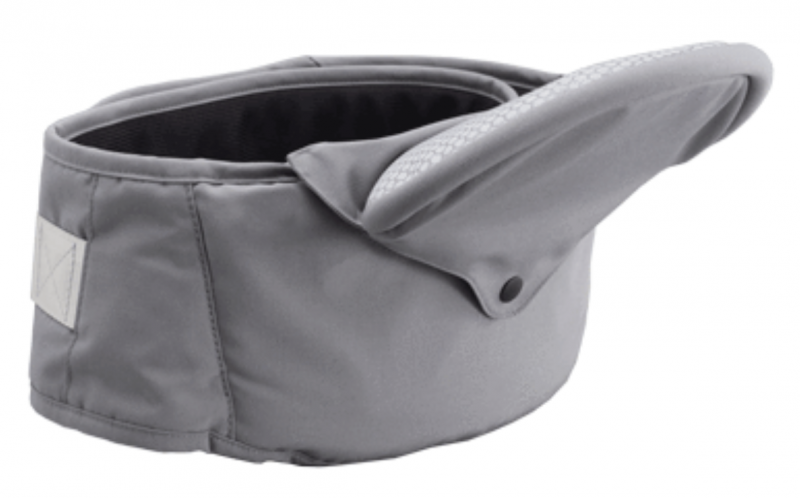 I've wanted a hip style baby carrier for a while now. My son liked to use a ring sling style carrier when he was a baby but hasn't used it in many months because he didn't like being confined anymore. He's 15 months old and walking now. He likes some independence but also has a healthy amount of stranger danger (read: he's scared of almost everyone right now). So, it's nice to have the Bebefit Light stashed in the diaper bag so when he decides he wants to be carried/close to mom I am ready. At 25 pounds, he quickly gets heavy in my arms, but my arms do not get tired when using the Bebefit Light. All of his weight is supported by the carrier, and the carrier supports my lower back and has a wide enough band that it is super comfortable. The seat helps keep my son close to my body and I only have to use one arm to keep him securely next to me. This leaves me the other hand to do things that need to get done.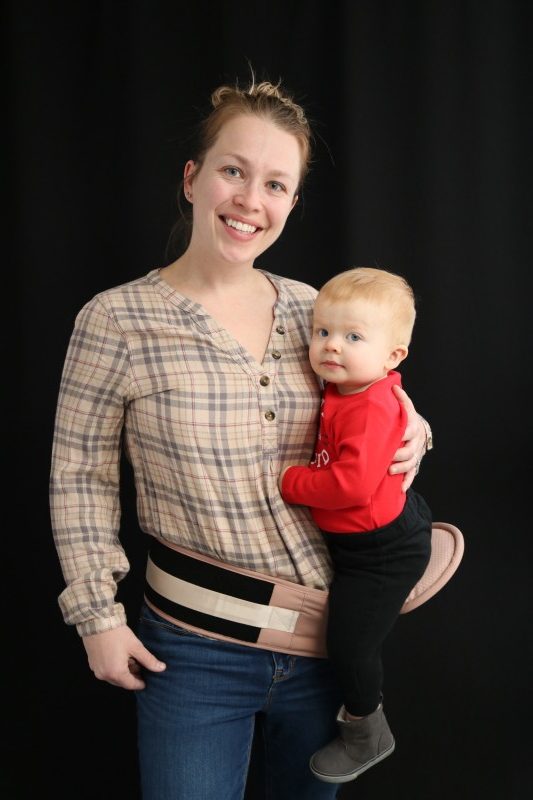 I recently took the Bebefit Light along to the library for Story Hour. During the stories my son sat happily in my lap but the minute we got up from circle time to start doing projects he was not so sure about all of the other people and wanted to be carried. I quickly strapped on the Bebefit Light and he happily snuggled me while I helped our four-year-old with the projects. It was perfect!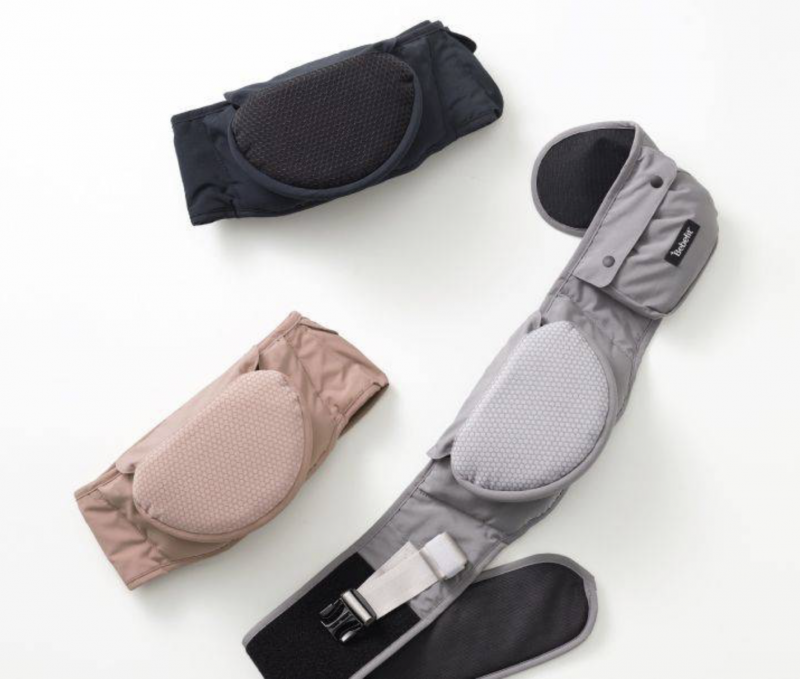 Bebefit Light is a compact hip-seat using ergonomic technology. The foldable mechanism is tested to support up to 110 lbs. It is recommended for use for up to 44 pounds. Hypo-allergenic & Eco-friendly material certified by both OEKTEX and Bluesign to ensure a product of the highest degree. It is also compact & versatile. The Bebefit Light is proportionately designed to be stored away easily and has an easy access pocket to carry your essentials. Perfect for storing in your diaper bag or vehicle. Available in three colors: sand pink, pure navy or modern grey.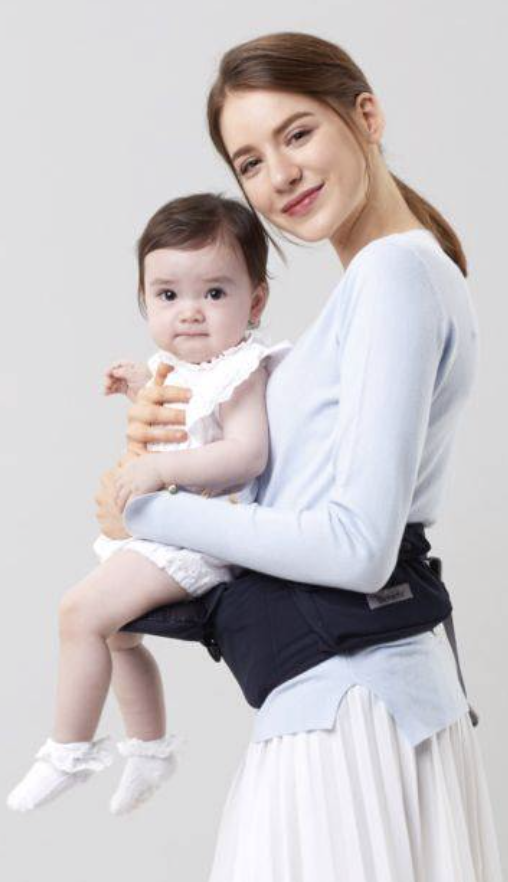 I like wearing our son on my left hip, but the Bebefit Light can be worn on either hip, or on your front. When worn in the front, toddlers can face in toward you or out toward the word.
Share your thoughts with me in the comments. Have you ever tried a hip-style carrier?
Buy It: Head over to Bebefit to see for yourself the great selection of products they offer.
Connect: Don't forget to like them on Facebook for all the latest news and promotions.


Hi, my name is Asha. I am 30 years old and am a nurse by profession. My husband and I have been married for over five years and together we have a sweet three-year-old daughter, an infant son, and a lovable bunny named Caramel. I enjoy spending time with family, taking photographs, scrapbooking, hunting, fishing, cooking and gardening.
This post currently has 7 responses.