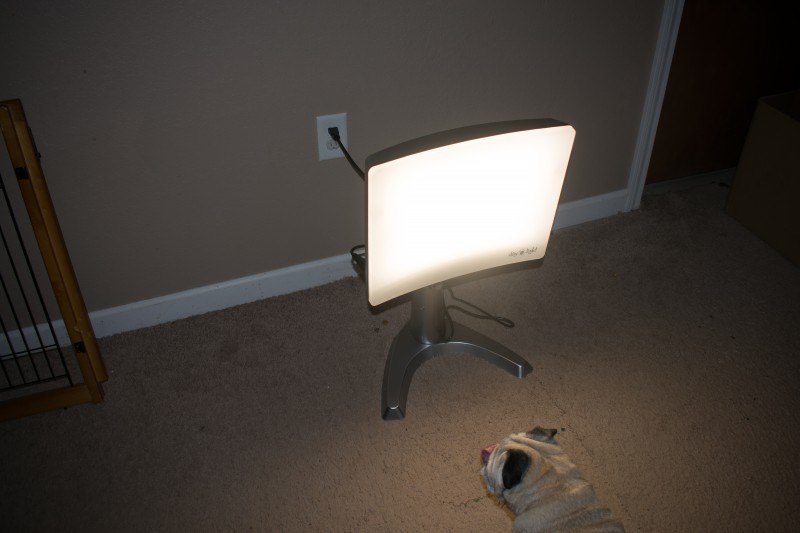 This is a sponsored post. All opinions are my own.
A lot of people notice that their mood suffers during the winter. Some just feel a little blue, while others may have seasonal depression seasonal affective disorder. Here in Michigan winters are quite long. We typically get out first snow in early to mid-November, and our last snow in late March or even into April. That's a long time for cold weather and staying inside a lot. This winter it's felt particularly "gray" outside, without many sunny days which feels even worse, I think.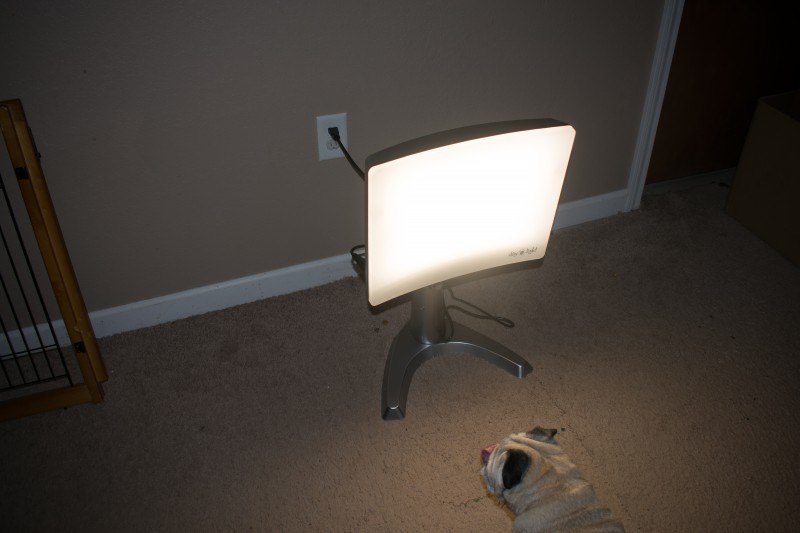 I was recently sent a Day-Light Classic Plus light therapy lamp from Carex. Light therapy is one of the most recommended ways to combat the winter blues or seasonal depression or seasonal affective disorder. It's believed that the lack of natural sunlight is a main cause of these troubles. Light therapy lamps allow your body to take in more light even if it's not sunny outside or you aren't able to leave the house.
The Day-Light Classic Plus light emits the maximum dose (10,000 LUX) of glare-free white light. The lamp is shaped similar to a desktop computer monitor, it has a large rectangular front and a simple stand base. The light is projected slightly downward as research recommends that is best. The height and angle of the light are adjustable using two buttons on the stand. There is a sliding button on the side that allows you to turn the light on bright, off, or low.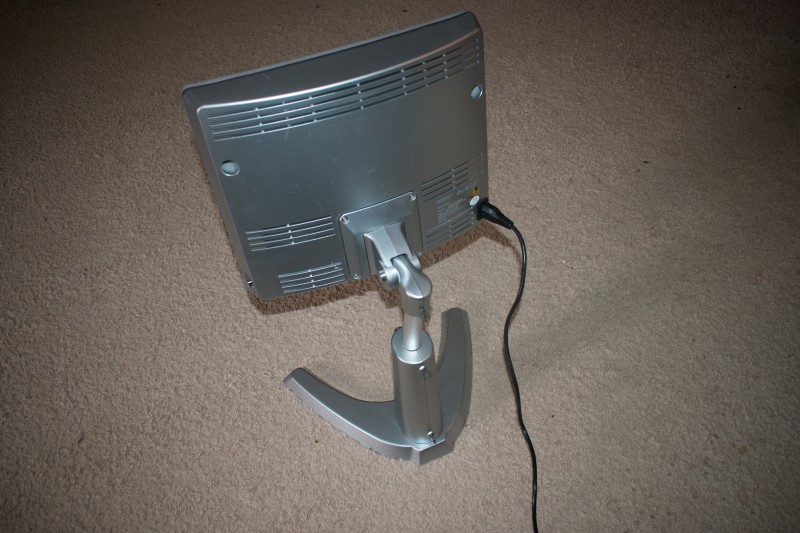 I admit, when I first took this out of the box I was surprised at how large it is. I got it assembled very easily, it comes with a screwdriver and a single screw so it's quite simple. The screen size is 16″ by 13″ or roughly the size of a larger laptop screen if that comparison helps you to visualize.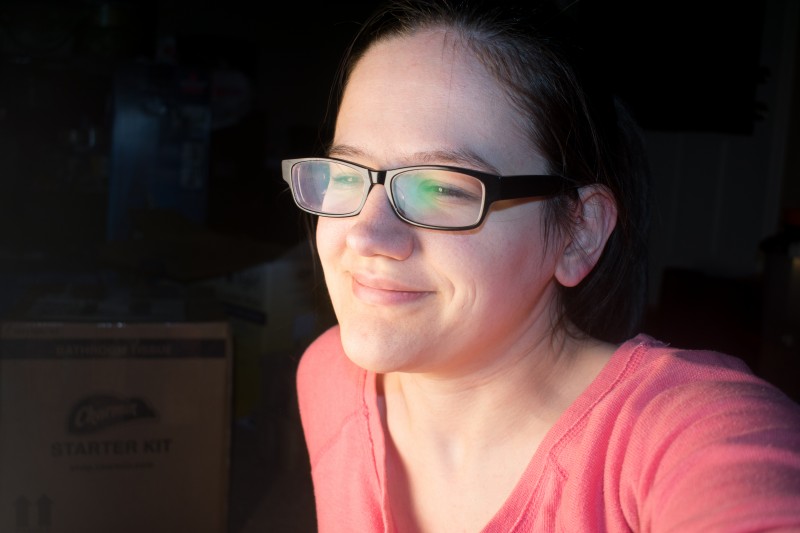 It's recommended to sit near this lamp or 20-30 minutes per day. You do not have to look at the light to experience positive effects from it. You can sit near it while doing your makeup in the morning, while reading at night, really whatever you wish. The lamp doesn't seem to give off any obvious heat, but yet I found my skin feeling "cozy" almost like that relaxed feeling I get when I've been laying on the beach or in a tanning bed. While I haven't been feeling blatantly blue recently, I found that it made me feel calm and relaxed after using which is a major win in my book!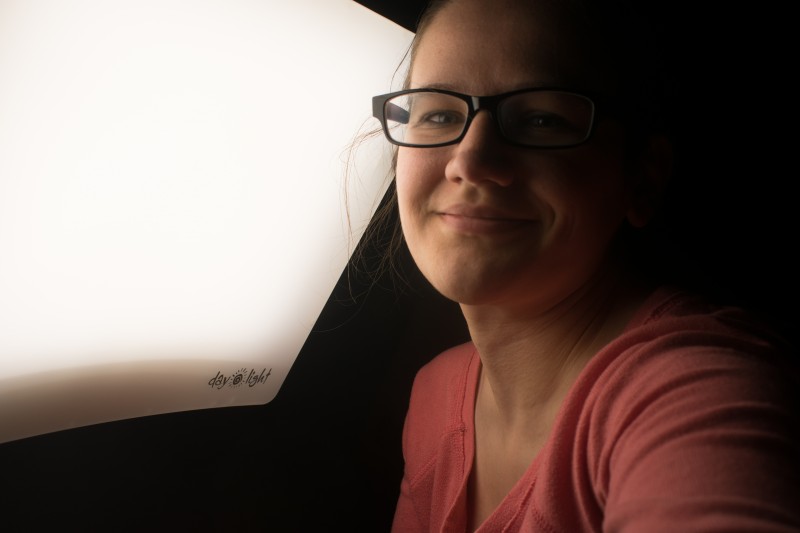 When on bright, the light is *really* bright, far brighter than a typical table lamp, for example. It surprised me how well it illuminated my really dark living room. In the collage below, the photo on the left is with the lamp of. The bit of light that you see reflecting off the back of the lamp is my camera's flash. The second photo has the flash off. This lamp illuminates almost my entire living room without any other light sources!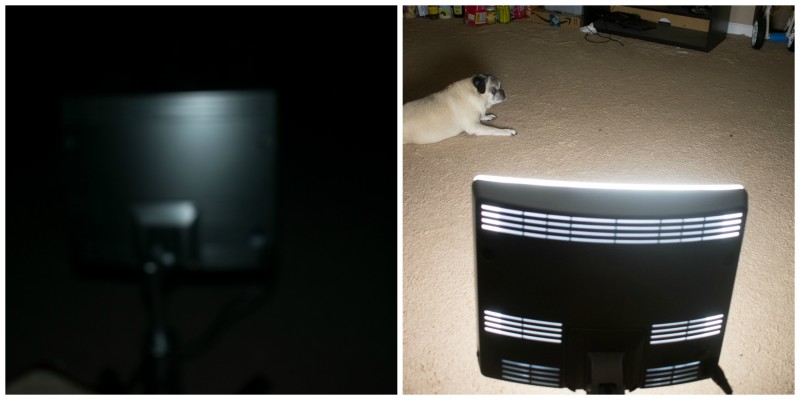 The lamp blocks 99.3% of UV as recommended by experts.
Looking for other ways to combat SAD, the winter blues or seasonal depression? Here are other ideas:
Keep your curtains open to let as much light in as possible.
Spend at least a little time outside every day unless it's just unbearably cold. Even if it's really bitter cold outside, if you bundle up you should be able to tolerate 10 or 15 minutes outside each day. You may be surprised how much just a little more time outside can help your mood.
Eat healthily and exercise. These are hard to find the motivation to do if you're depressed, but they are proven to have an impact on mental health so it really is worth digging deep to find the effort.
Take care of your physical health. More sickness goes around during the winter, so making sure you see a doctor as needed, take medications when you get sick, get plenty of fluids and enough rest can assist with your physical health which can help your mental health as well.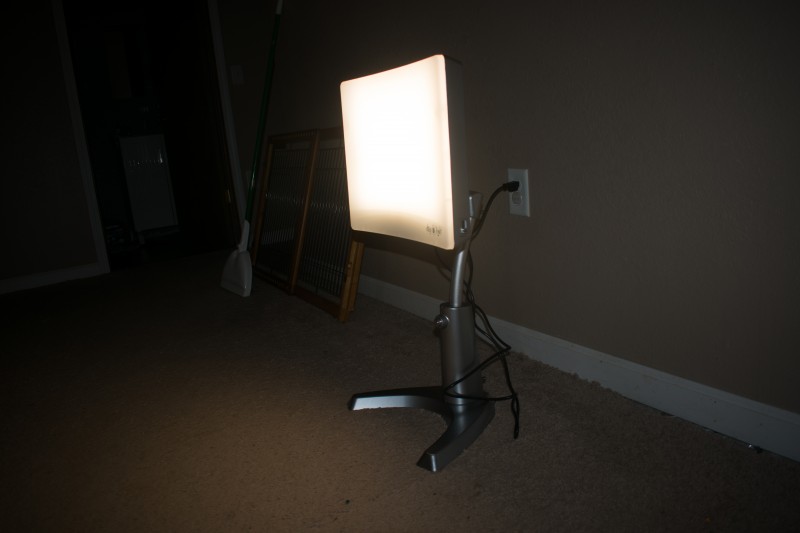 Interested in learning more about light therapy? Check out Carex's Ultimate Guide to Bright Light Therapy. It covers everything you need to know about light therapy including how it works, the importance of sunlight, and more.
If you're interested in trying a light therapy light, the Day-Light Classic Plus from Carex currently has a 20% off coupon code you can use! Use the code EMILYREVIEWS and click any Carex light therapy link in this blog post to get 20% off your order.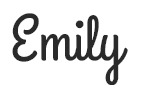 Hi there! I am Emily Evert, the owner of Emily Reviews. I am 28 and live in a small town in Michigan with my boyfriend Ryan and our two pugs. I have a large family and I adore my nieces and nephews. I love reading memoirs, and learning about child development and psychology. I love watching The Game of Thrones, Teen Mom, Sister Wives and Veep. I like listening to Jason Isbell, John Prine, and other alt-country or Americana music. I created Emily Reviews as a creative outlet to share my life and the products that I love with others.
This post currently has 5 responses.