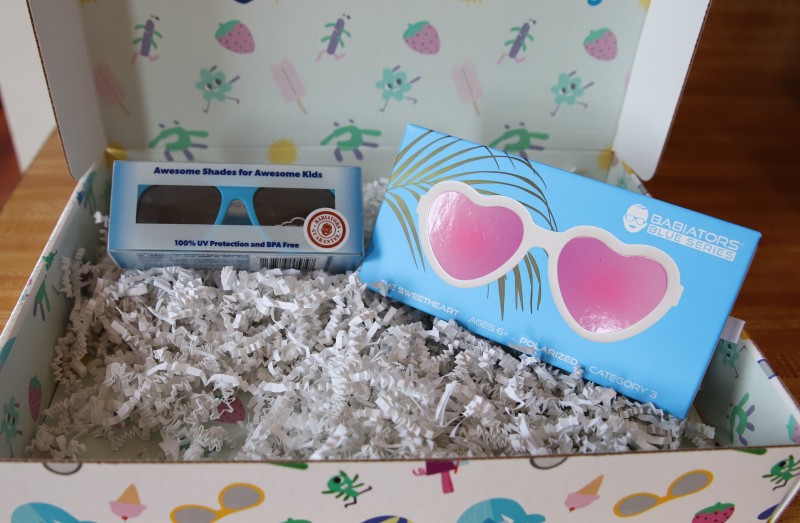 Thanks to Babiators for sending me these adorable sunglasses! As always, all opinions are my own.
Every year we fill our kids' Easter baskets with goodies, and I'm always looking for fun and functional gifts! We tend to stick with non-candy items since our kids get enough sweets (especially from the grandparents!). This year, I turned to Babiators for new sunglasses for each of our kids. Babiators sunglasses offer 100% UVA/UVB protection, high-quality, durable frames, a comfortable fit, and great styles your kids will love! They make a variety of options for kids between the ages of 6 months and 10 years old. Our kids are four and six, and I know they're going to love the styles I picked out for them.
Babiators Sunglasses
For Lincoln, our four year old, I picked out the Blue Crush Navigator style. His favorite color is blue, so when he finds these in his Easter basket I know he'll be excited! These sunglasses feature flexible rubber frames and impact- and shatter-resistant lenses that won't break when you bend, twist, or step on them. For our (mostly unintentionally) destructive little man, this is perfect! I can't tell you how many pairs of sunglasses he's broken; both his and mine! So I'm excited to test Babiators' one year guarantee of non-breakage.
For Harper, our six year old, I picked out The Sweetheart style. She's a little extra (just like her mama!) so I know she'll love the polarized lenses and heart-shaped frames. From the Blue Series, these sunglasses come with a slim felt case to keep those shades looking shiny and new. Like all Babiators, these have UV400 lenses that offer 100% UVA and UVB protection. It's hard to show just how flexible these frames are, but check out the photo below for an idea. I can bend them much farther than any frames can usually withstand-I'm so impressed!
Hopefully we'll start having some sun so the kids can get great use out of their new sunglasses, even while we're social distancing! Not only are these functional gifts, they're the perfect size for Easter baskets and make a great alternative to sugary treats.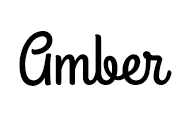 Hi there! I'm Amber, a 30 year old wife and mom of two from central Minnesota. I love to travel and to be outside with my kids anywhere the weather is warm! When I have a spare free moment, I love to read and scrapbook as well as binge-watch Netflix long after the kids are asleep. I drink too much Caribou Coffee and have a real sweet tooth but also try very hard to consume organic foods and use eco-friendly, fair trade products as much as possible. I also love socializing and sharing about my favorite products!
This post currently has 8 responses.