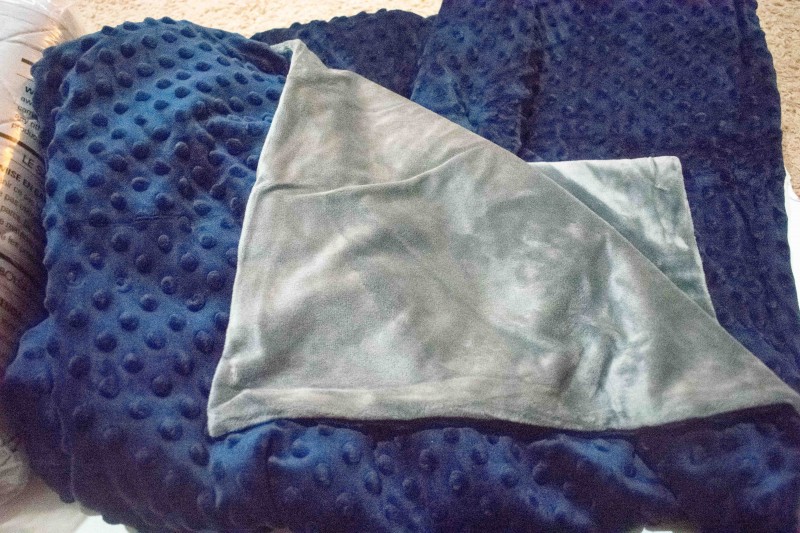 I was sent a weighted blanket and cover for review. All opinions are my own.
I was officially diagnosed with anxiety when I was 13, though I think I was pretty much born a nervous nelly. For most of my life I've slept okay, I certainly don't think I have true insomnia or anything…but I've never been able to fall asleep quicky. Falling asleep within 20 minutes or so of laying down is a win for me, while 30-40 minutes is probably more my norm. When I've had a really high anxiety day, it sometimes takes me over an hour to fall asleep. It's frustrating to be unable to fall asleep quickly, and it can cut back no how much rest I get which isn't good for my continued mental health.
I tried a 15lb weighted blanket last year which made me relax when it was first put on me, but when I woke up after sleeping under it, I felt "stiff' in many of my joints, like I hadn't moved a muscle all night long. I think it was too heavy for me. So I was excited to get offered a 10lb weighted blanket from CO-Z. It is 41 inches across and 60 inches long. For reference, most fleece throw blankets are 50×60. So this is as long as a regular throw blanket but a bit narrower. I am 5'1″ or 61 inches tall so this size works well for me, as I only want to cover from my shoulders to my toes anyway.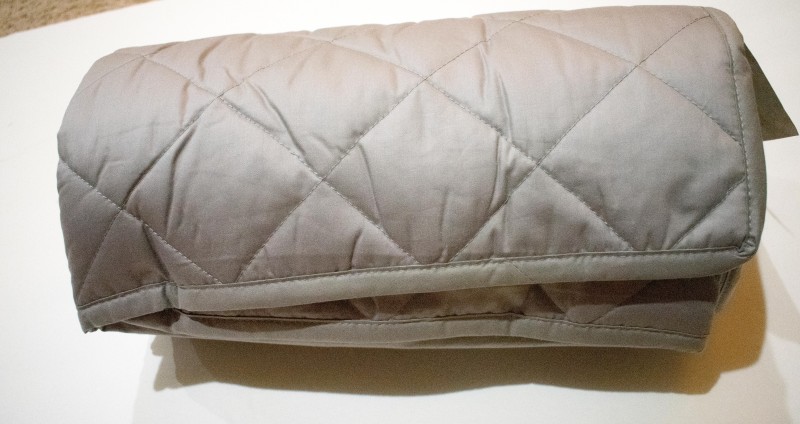 The weighted blanket itself is gray with squares sewn into it to help keep the weighted beads distributed across the blanket. 
I was also sent a 41×60 inch CO-Z minky cover for the blanket. I absolutely adore minky blankets. I have an adult throw blanket in minky but an oversized minky throw has been at the very top of my wish list for years now. So I was excited to get a minky cover for this blanket.
The photo on the left is before washing, the photo on the right is after. The ties did not hold up to being washed. 
One side is a smooth gray, and the top side is a blue with "dots" or little bumps. It's really soothing to "pet" the bubbled side of the cover. The cover has six sets of ties on the inside, which align with six loops that are sewn onto the perimeter of the blanket. One in each corner, and then mid-way down on either side. These really look like regular ribbons. The very first day I had this blanket out, my dog came in from outside and stepped on the blanket with muddy paws so I threw the cover in the wash. Unfortunately, when the cover came out of the washing machine there were strings everywhere. Three of the ties/ribbons had unraveled in the washing machine even though it's supposed to be machine washable. Without those ties, it's really tough to keep the weighted blanket in place in the cover. So I'd really love to see the cover make better ties. For now, I have been using binder clips to hold the blanket in place in the cover.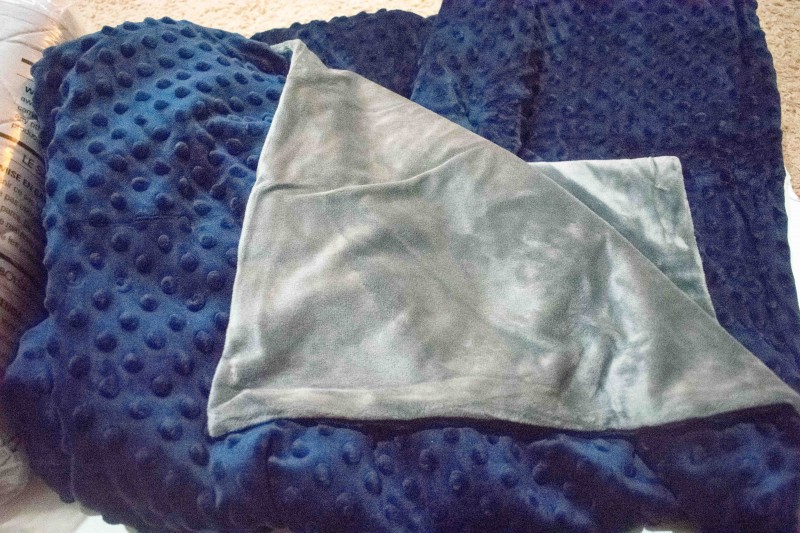 I really like the blanket overall. I do feel like I fall asleep easier and stay asleep better when using this blanket. It is very warm, so even on cold days I've had to use a fan in order to comfortably sleep with this blanket. It is calming though and the size and weight seem ideal for me.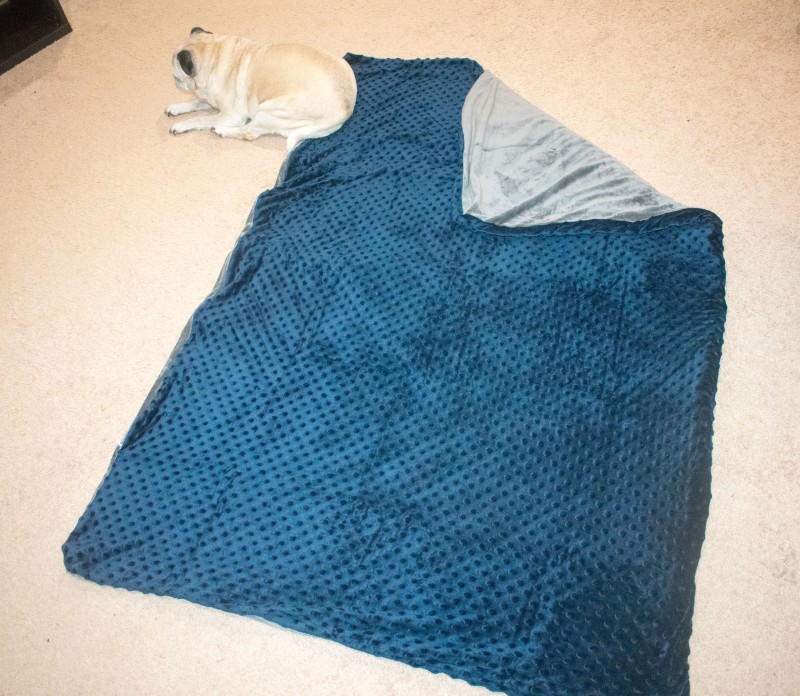 Pug for scale? 🙂
Overall I've been happy with the blanket, I just wish the cover had better quality ties. CO-Z has blankets in 5, 7 or 10lb weights. The 5lb blanket is a smaller size (36×48) while the 7lb and 10lb weights are both in the 41×60 size. These blankets are believed by many to be helpful for those with sensory processing disorder, ADHD, anxiety, autism and more. I certainly find it calming.
Buy it: Ready to buy? Use the code KWB20INF1 on Amazon (click any link in this post to go the listings) and you'll get 20% off!
Win it: One person will get the CO-Z weighted blanket in the weight/size of their choice and a minky duvet cover to fit it! Giveaway is open to the US.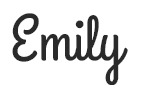 Hi there! I am Emily Evert, the owner of Emily Reviews. I am 28 and live in a small town in Michigan with my boyfriend Ryan and our two pugs. I have a large family and I adore my nieces and nephews. I love reading memoirs, and learning about child development and psychology. I love watching The Game of Thrones, Teen Mom, Sister Wives and Veep. I like listening to Jason Isbell, John Prine, and other alt-country or Americana music. I created Emily Reviews as a creative outlet to share my life and the products that I love with others.
This post currently has 9 responses.