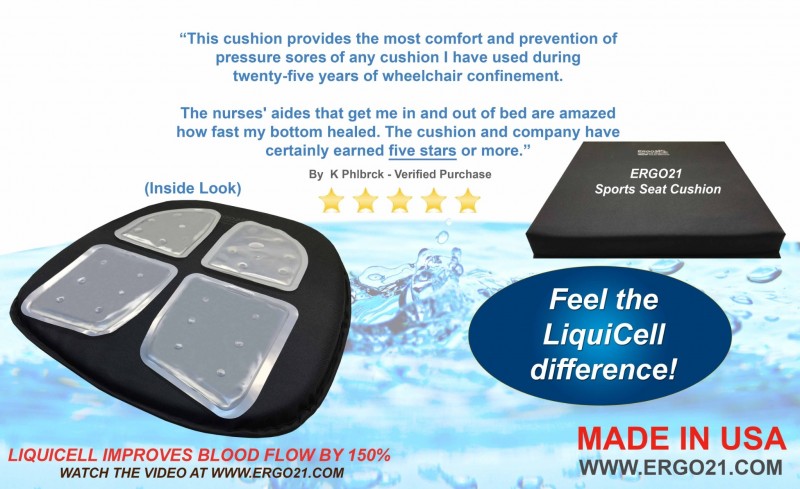 This is a sponsored post with Ergo21. There may be affiliate links in this post. All opinions are my own.
Ergo21 makes seat cushions using LiquiCell Technology. The brand says each cushion has four liquid-filled membranes. In other words, each cushion has four cells or pockets that are liquid-filled. These liquid cells make these cushions comfortable to sit on for extended periods, because they keep blood flow below the tail bone and thighs.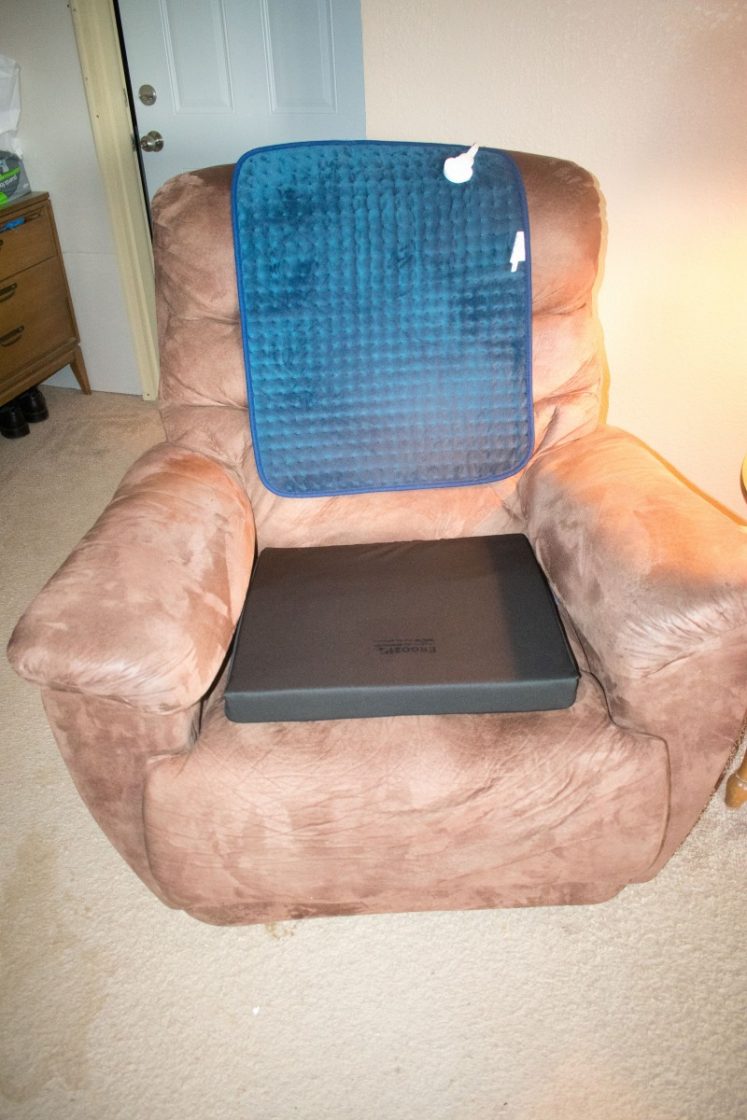 My dad has prostate cancer and sometimes has trouble sitting for extended periods. He finds himself shifting his position a lot while seated to try to stay comfortable. Most of his sitting takes place in his favorite recliner. We were sent the Ergo21 sport cushion in size large for review. The cushions come in a few different sizes (the sport has four sizes) and should be based on the user's height and weight. This cushion fit perfectly in the recliner chair! The back of the cushion is slightly more shallow than the front, so it's very slightly inclined. The main part of the cushion feels like a regular cushion made out of memory foam or similar comfortable material. The "magic" is in the four liquid-filled membranes that allow for more blood flow when seating. In fact, Liquicell can increase blood flow by 150%!
The bottom side of the cushion has a texture to it that is designed to help it grip the surface that you sit it on. There is also a carrying handle if you plan to take it on the go.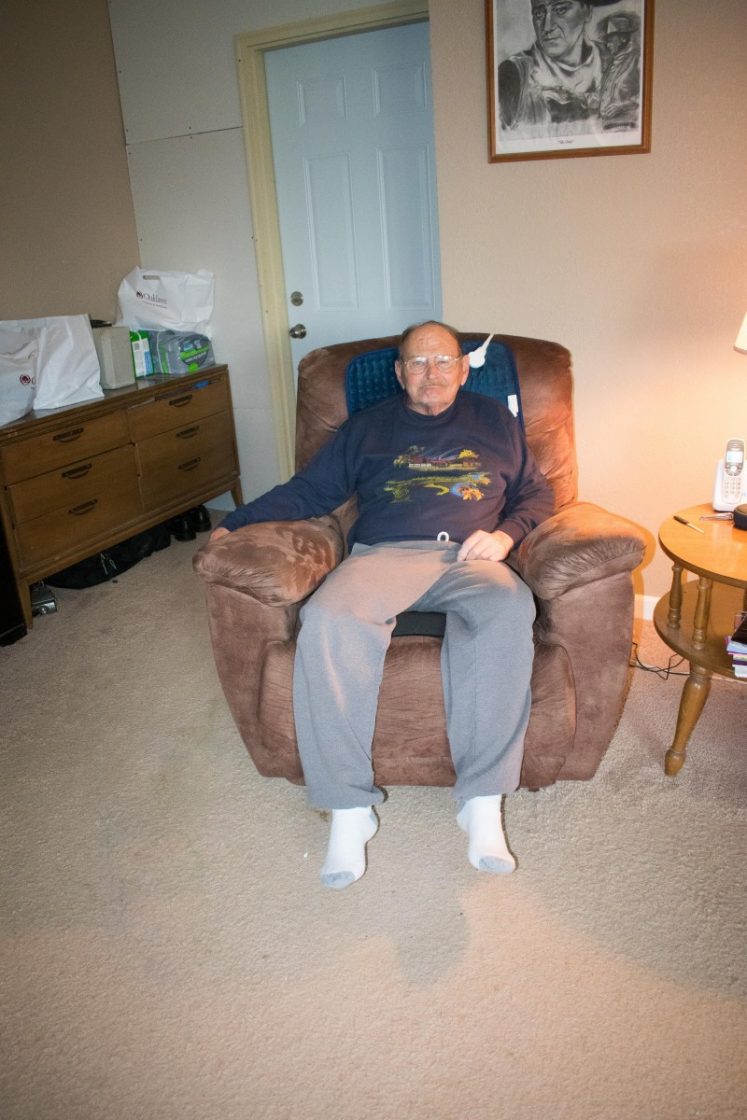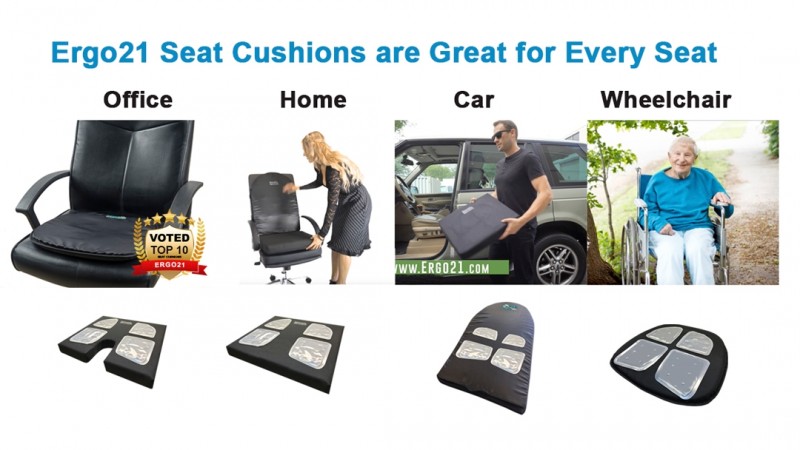 While my dad has enjoyed using this in his recliner, it would be great in many other places too. It could be taken to sporting events to use on bleachers, used in the vehicle for driving (a great gift for truck drivers!), in an office chair for those who sit all day at work, or used in a wheel chair. If you know someone who has trouble sitting for an extended period or struggles with sciatica or spine problems. There are a variety of cushion types to choose for depending on where you wish to use the cushion and the needs of the individual. For example, there is a cushion specifically designed for wheel chair use, a lumbar cushion for those with back/spine trouble and more. Ergo21 also offer items outside of cushions. For example, they make insoles for shoes and pillows which also have LiquiCell technology.
Buy it: Click on an Ergo21 link in this blog post and use referral code to get $10 or $20 off 2 or 3 cushion combos and free shipping on orders $99 and up!
Check them out: Check out Ergo21's blog, Main site. Amazon store and YouTube.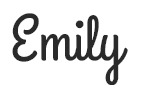 Hi there! I am Emily Evert, the owner of Emily Reviews. I am 28 and live in a small town in Michigan with my boyfriend Ryan and our two pugs. I have a large family and I adore my nieces and nephews. I love reading memoirs, and learning about child development and psychology. I love watching The Game of Thrones, Teen Mom, Sister Wives and Veep. I like listening to Jason Isbell, John Prine, and other alt-country or Americana music. I created Emily Reviews as a creative outlet to share my life and the products that I love with others.
This post currently has 6 responses.