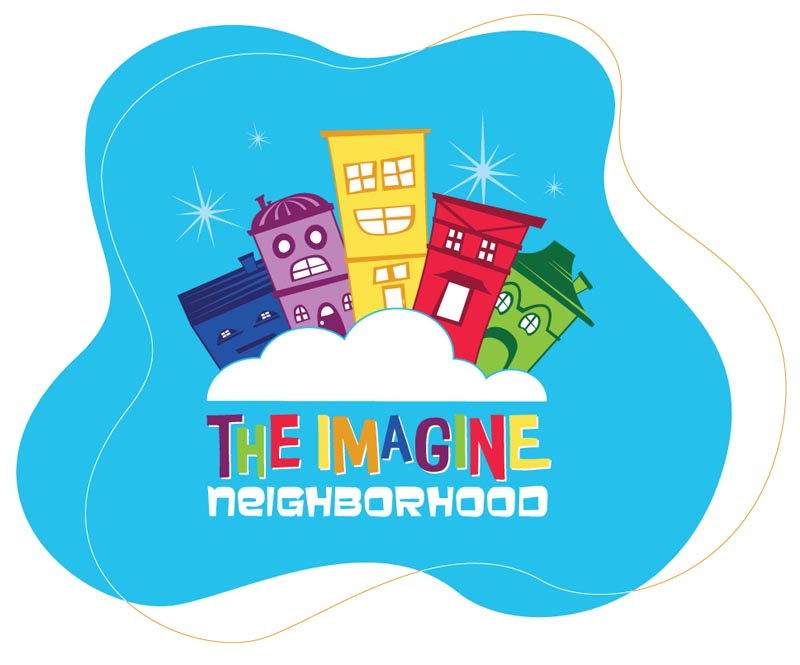 This is a sponsored post with Imagine Neighborhood. All opinions are my own.
Discussion of COVID-19 is everywhere. It's the go-to topic of conversation or everyone too. Even as an adult, it feels a bit overwhelming and I get a bit emotionally fatigued from reading or hearing about it. So, children are going to be having some emotions of their own. Maybe they're upset about having to take an unexpected break from school. Maybe they're just thrown off by their regular daily routine being disrupted from daycare or by parents working different hours. For the youngest toddlers, maybe they sense the stress and anxiety of the adults around them and just feel insecure in response without fully even knowing why they feel 'off'. Older kids may understand that there's a big virus going around that everyone is worried about, and have more specific concerns about what the virus  means for them personally.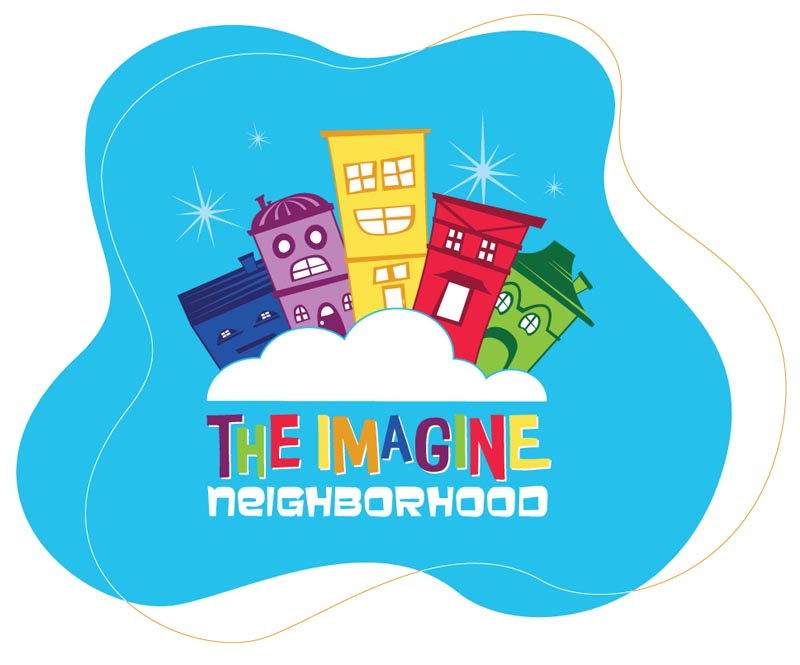 Children of any age are likely experiencing at least a little bit of anxiety or fear right now. Imagine Neighborhood is a podcast designed to help parents or caregivers and children talk about emotions. The idea of a podcast for kids was new to me, but these are just 15 minutes long making them kid-friendly. Imagine Neighborhood just launched yesterday and there are currently 3 episodes to listen to.  Count Vacula Feels Afraid is a bit shy of 13 minutes and it's a great choice to listen to right now. It tells the story of a robot vampire. Yes, a robot vampire – how fun is that? He eats crumbs dropped by humans! Such a fun character. While you may assume that this monster-like creature would be the source of anxiety in a story – he was actually the one who got scared! When his crumb-dropping buddy left their apartment and he was left home with a babysitter, he feared that his friend may never come back. The episode talks about how he did come back, how he had fun with the babysitter, and what anxiety or fear feels like. They play some music to help describe some of the physical feelings, like how fear can make you feel tense and like you want to be small, and also how fear can make you feel surprised or shocked or startled. It talked about noticing the physical signs in your body such as a racing heart, or how your heart may feel like it's beating really hard – or how your belly might feel tight or even hurt a little.
I thought this episode was a great way to get kids talking about anxiety, and maybe helping them to recognize anxiety when they do feel it. Such a big part of coping with emotions is recognizing what we are feeling and why. Creating a safe place for kids to talk openly about their emotions can help them to accept and process their own feelings. It can also send them the message that if they feel anxious in the future, it's alright to talk to other people about your feelings. We can all feel a bit better about how we're coping with this stressful and unusual time in our lives. The podcast is primarily aimed at children ages 3-6, but I can see it being helpful for a range of ages.
While I was preparing this blog post, Imagine Neighborhood released a special episode specific to the corona virus! So you can check out that episode as well.
The Imagine Neighborhood is free to listen to and is available on iTunes, Google Play, Stitcher, Spotify, or on the Imagine Neighborhoods website. It's FREE!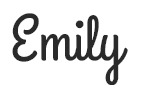 Hi there! I am Emily Evert, the owner of Emily Reviews. I am 28 and live in a small town in Michigan with my boyfriend Ryan and our two pugs. I have a large family and I adore my nieces and nephews. I love reading memoirs, and learning about child development and psychology. I love watching The Game of Thrones, Teen Mom, Sister Wives and Veep. I like listening to Jason Isbell, John Prine, and other alt-country or Americana music. I created Emily Reviews as a creative outlet to share my life and the products that I love with others.
This post currently has 7 responses.