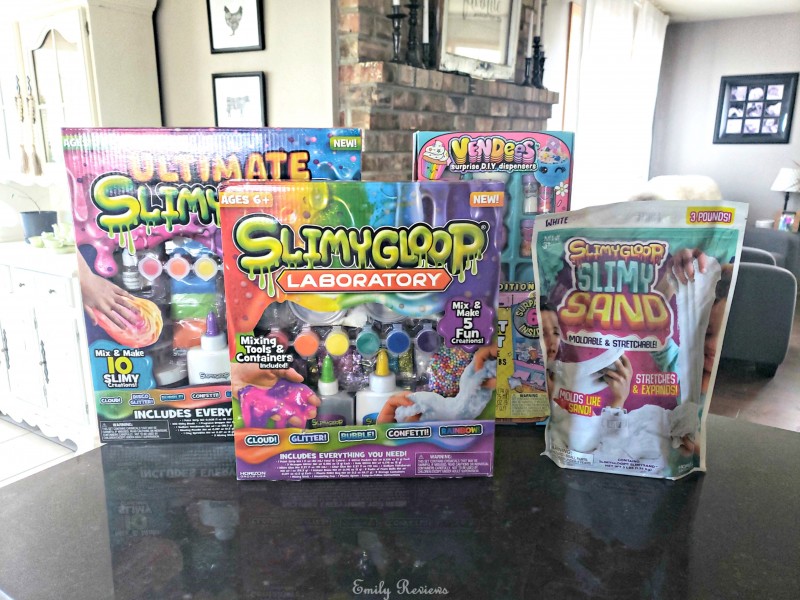 Thank you to Horizon Group USA for providing me with products to facilitate my blog review. All opinions are 100% my own.
During the spring, we have a number of kids' birthday parties on our calendar.  One of my favorite things to give as a gift is an activity kit from Horizon Group USA. Horizon Group USA offers kids and tweens a collection of award-winning hands-on activity kits. Their products allow kids to explore their creative side and create truly one of a kind masterpieces.
For our review, we received four fun kits from Horizon Group USA- Vendees, SLIMYGLOOP SLIMYSAND, and two SLIMYGLOOP slime kits.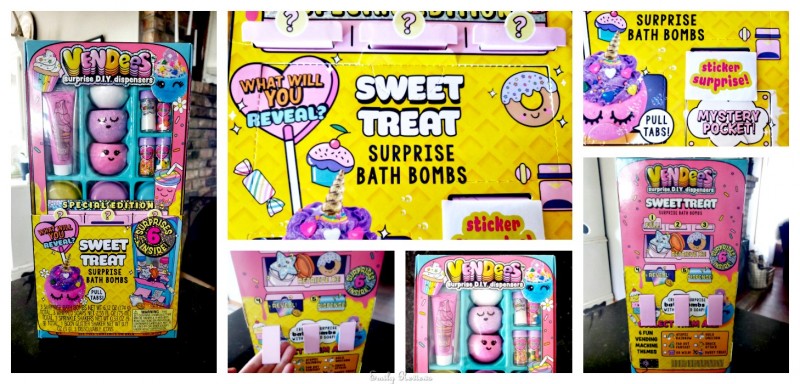 Vendees surprise style dispensers are loaded with fun and playful products. The Vendees Sweet Treats Bath Bombs vending machine has been filled with 3 pre-made bath bombs, whipped soap, stickers, frosting, sprinkles, glitter, 3 surprise capsules, a surprise bag, and a sticker roll. It also includes easy-to-follow instructions showing you how to use these items to decorate your bath bomb and make it look like a delicious treat. You may have another surprise waiting when you dissolve your bath bomb. Wink Wink! Vendees come in four different themes.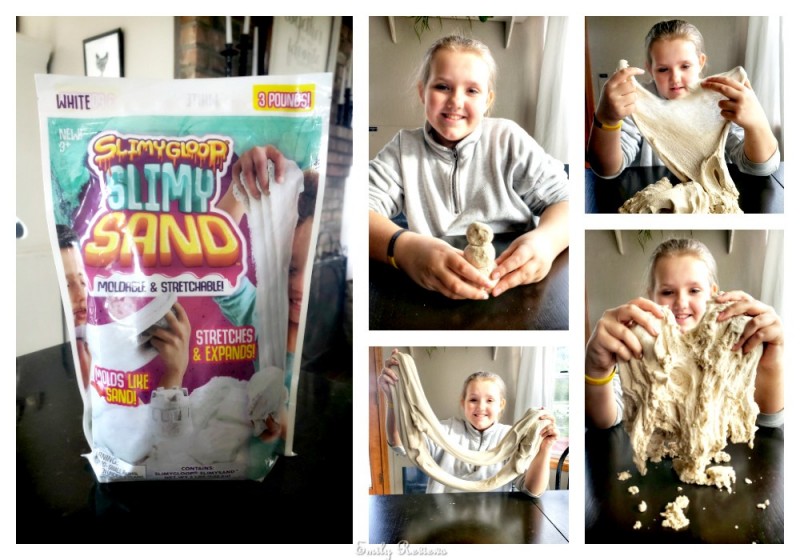 SLIMYGLOOP SLIMYSAND is a cool and unique sensory experience. The kinetic sand is stretchable, expandable, and moldable. You can use stamps, molds, and rollers with it. SLIMYGLOOP SLIMYSAND is fun to play with. It helps relieve stress and build fine motor skills. You can build with it or simply stretch it and squeeze it. SLIMYGLOOP SLIMYSAND comes in two sizes and four different colors. It is easy to clean up and never dries out.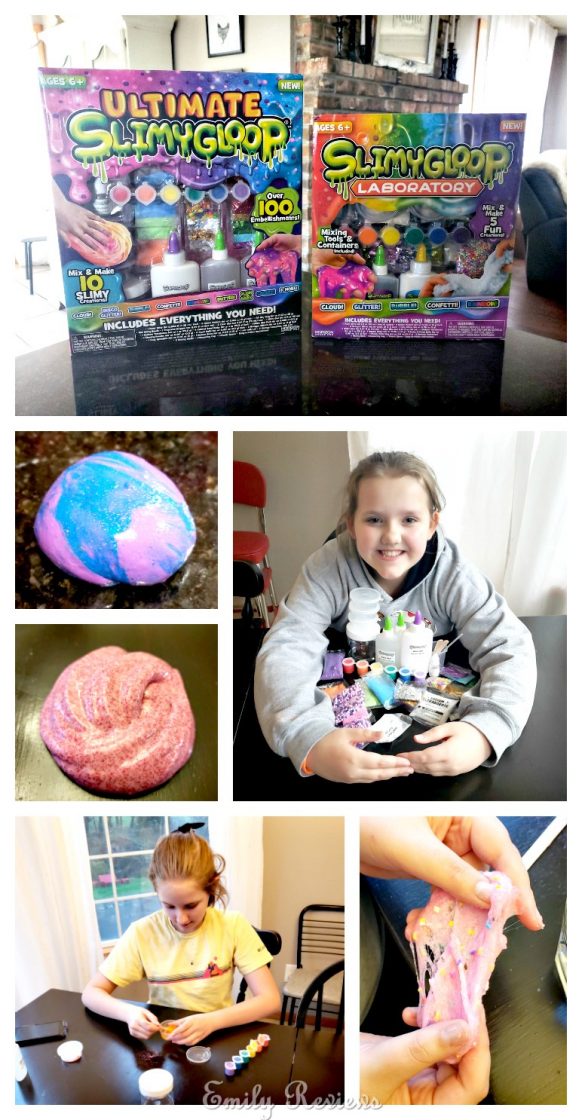 SLIMYGLOOP slime kits include everything you need to make slime as well as a variety of fun embellishments. They also include containers for you to store your slime in so it doesn't dry out.  SLIMYGLOOP slime kits are not only entertaining, but they also help interest kids in math and chemistry. They build motor skills and are great for sensory play. SLIMYGLOOP slime kits come in several styles and sizes.
We have really enjoyed our Horizon Group USA hand-on activities! Our favorite has been the SLIMYGLOOP slime kits.
Horizon Group USA products make great gifts for kids. They are also the perfect addition to kids' Easter baskets.
Buy It: Please visit the Horizon Group USA website to see the great selection of products they offer and convenient shopping locations.
Connect: Don't forget to follow Horizon Group USA on Facebook, Twitter, and Instagram for the latest product announcements and special offers.


Hello, my name is Laurie. I have been married to my husband for 14 years. We have two young daughters, ages 10 and 13 years old. My family and I live in Oregon so that means we are just minutes from the beach, mountains, and desert.  We love it here and try to spend as much time outdoors playing as we can. When we aren't outside playing, I enjoy reading, baking, refinishing furniture, and other crafts.
This post currently has 5 responses.