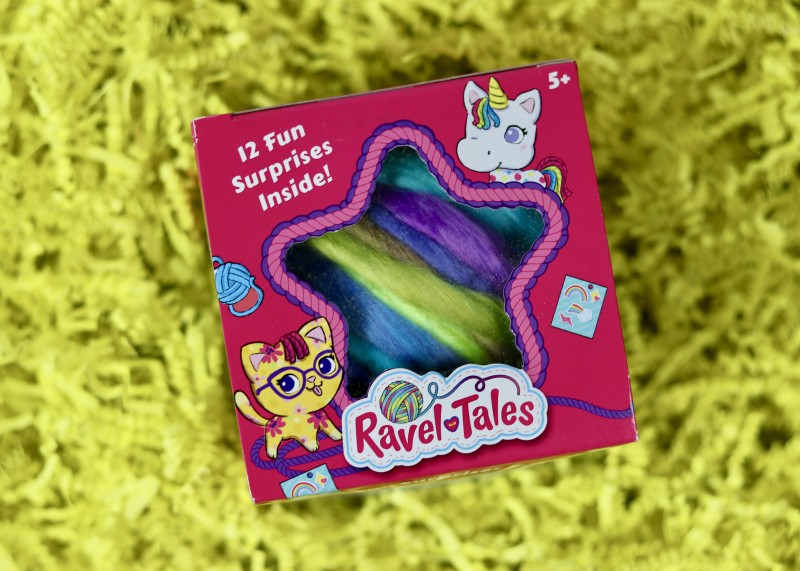 Thank you to Sunny Days Entertainment for sending Ravel Tales for review in exchange for my honest opinion.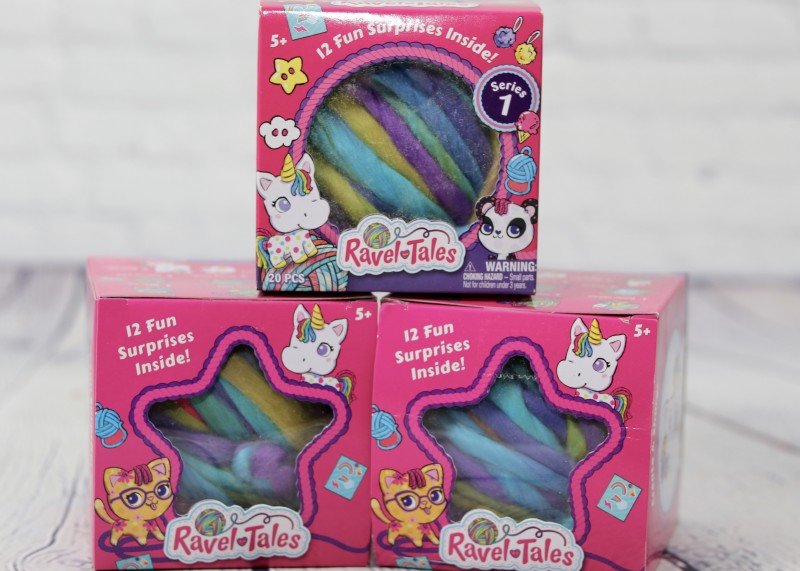 "The more you unwind the more you find with Ravel Tales!"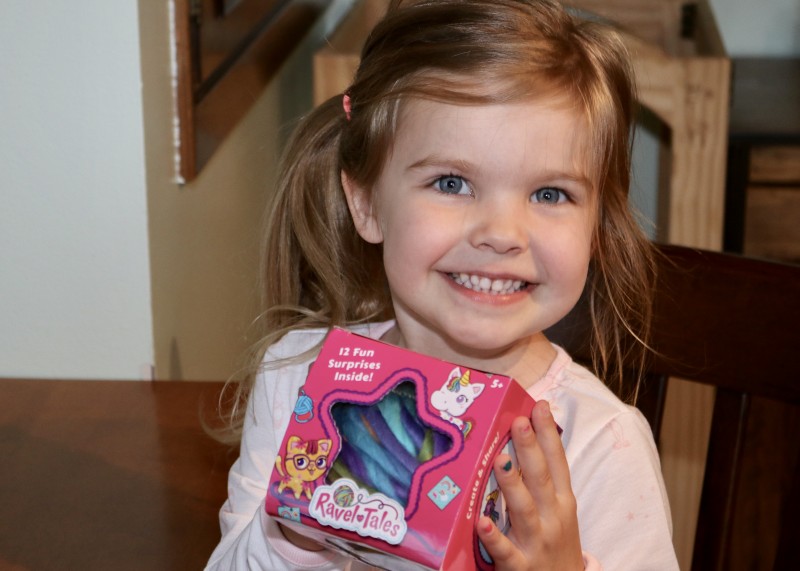 Have you heard of Ravel Tales? I had not heard of them before receiving them for review. I've learned that Ravel Tales are a new and innovative children's DIY collectible. These little boxes of treasures will keep your kids busy for hours! Surprise and reveal collectibles are so popular right now. Ravel Tales are taking a new spin on this, by having kids unwind a yarn ball to uncover 12 fun surprises including a sticker sheet, DIY accessories, button charms and a plush Ravel Tales character.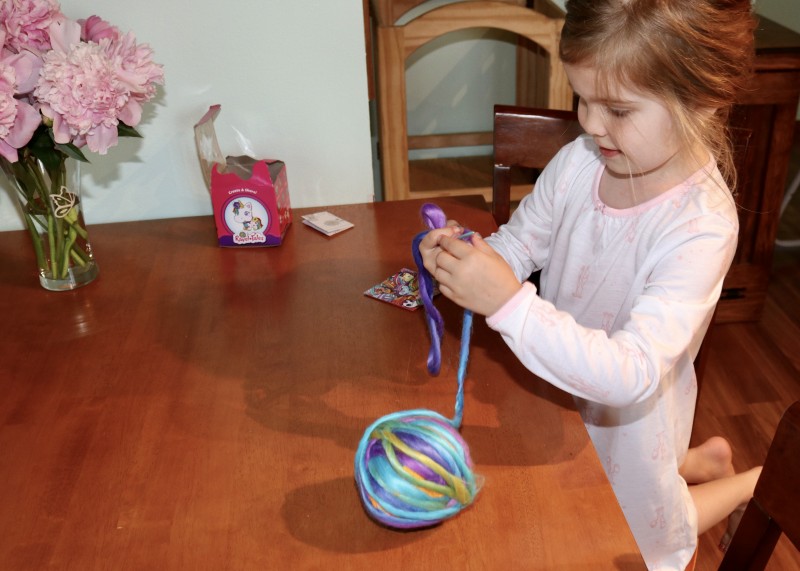 Each layer of yarn has a purpose, from creating the Ravel Tales pet bed to matching friendship bracelets and necklaces.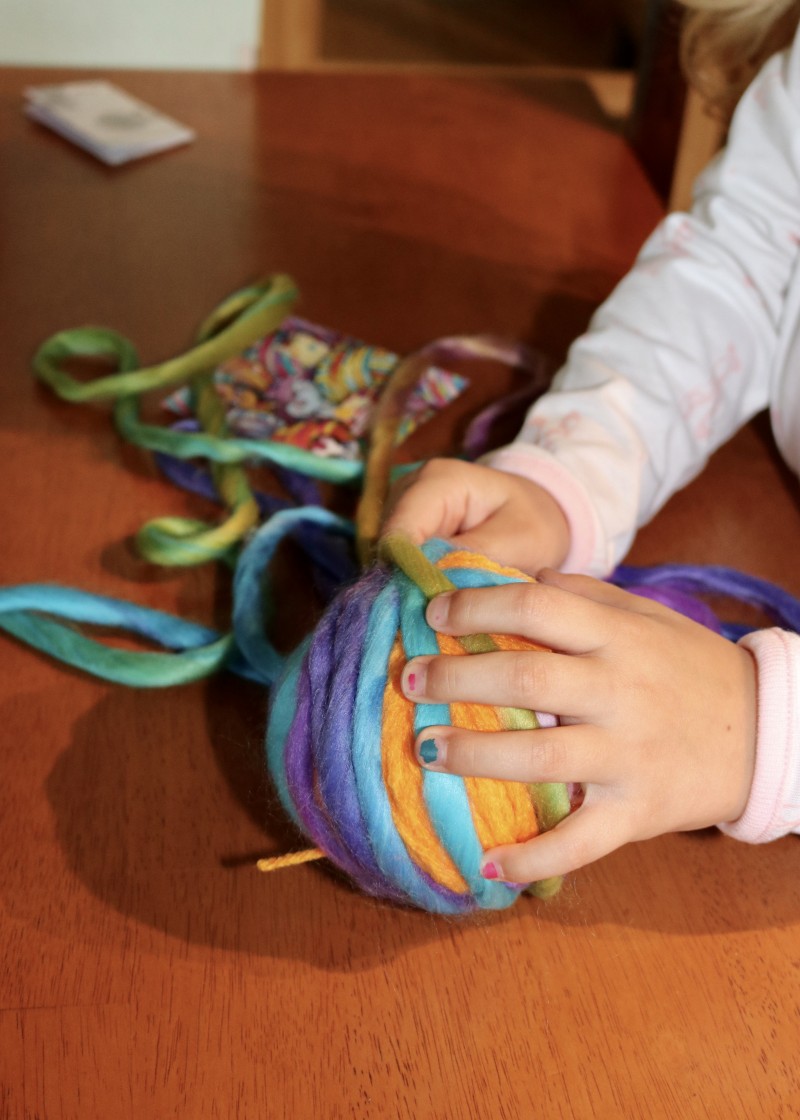 Sunny Days Entertainment set out to create a collectible that created almost zero waste. They were successful with Ravel Tales; once kids have fully unravelled, each piece becomes a new creation.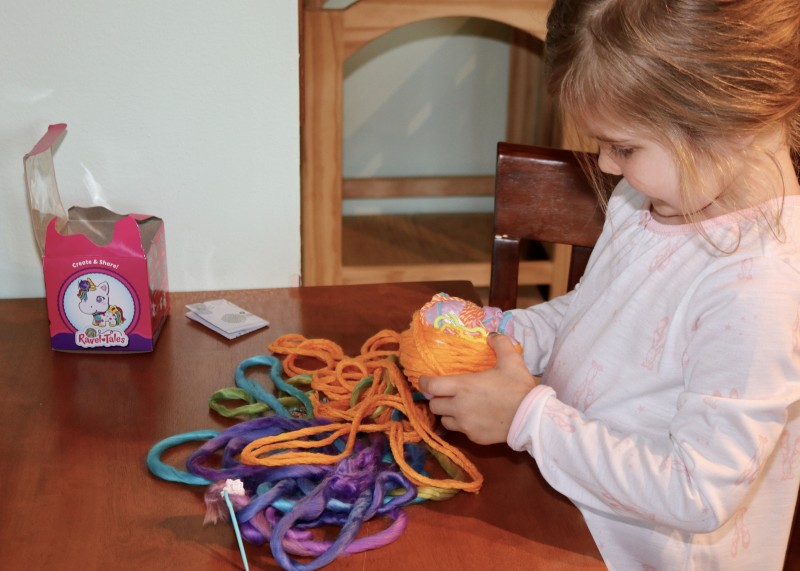 Ravel Tales received the National Parenting Seal of Approval in April 2020 and was listed as the #1 New Release in Stuffed Animals and Toys on Amazon. They sold out within the first week, but Amazon is now restocked.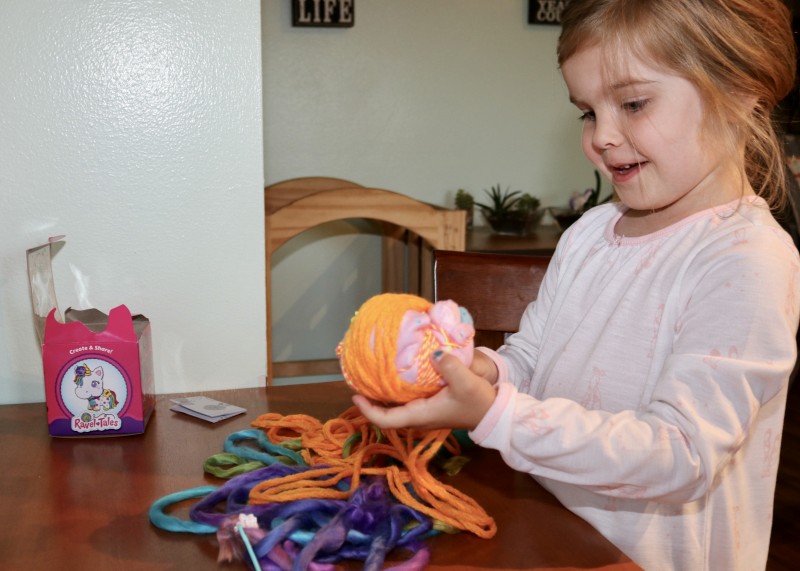 Ravel Tales are made for kids age 5 and up. My daughter is 4.5 years old and had a lot of fun unraveling the different kinds of yarn and string. She got SO excited each time she found one of the hidden items as she unraveled!
At 4.5 my daughter was able to help me stuff the wide, super soft yarn into the pet bed and even did a little bit of sewing around the edge of the pet bed as I helped her hold it and line up the edges. She needed help to make the friendship bracelets, necklaces, pet collars and pom poms that came with the Ravel Tales. I think most 5 year olds may also need some help from parents, but most elementary age students would probably be able to DIY and follow the directions to complete the different projects themselves. One Ravel Tales will definitely keep your child busy for hours as they complete all of the included projects, as it took me quite a while to complete them as an adult! Overall my daughter was very pleased with the Ravel Tales.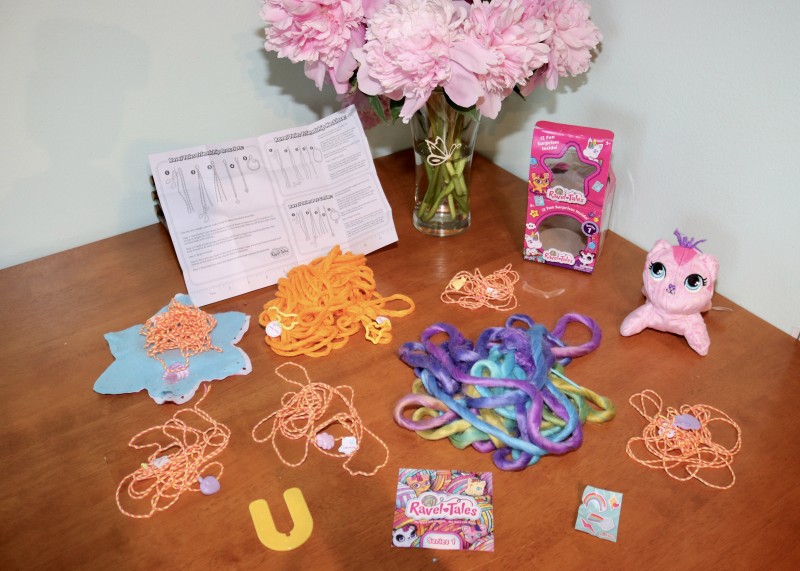 Buy It: Ravel Tales are now available in major retailers across North America including: Walmart, Amazon, Target.com and Meijers retailing from $9.99 USD to $12.99 USD. Series one includes 12 assorted Ravel Tales characters, plus two ultra-rare ravellers. If you'd like to purchase online, check out Ravel Tales on Amazon.com.
Connect: Follow Ravel Tales on Instagram, Facebook and YouTube @RavelTales. Kids can share their experiences and DIY crafts by joining #TheUnravellers on social media and learn new ways they can use their imagination with Ravel Tales!
Win It: Sunny Days Entertainment is generously offering one of our lucky readers a Ravel Tales of their own. The giveaway is open to US only. The giveaway will end June 30th, 2020. For your chance to win, enter the Giveaway Tools below. Good luck!


This post currently has 5 responses.