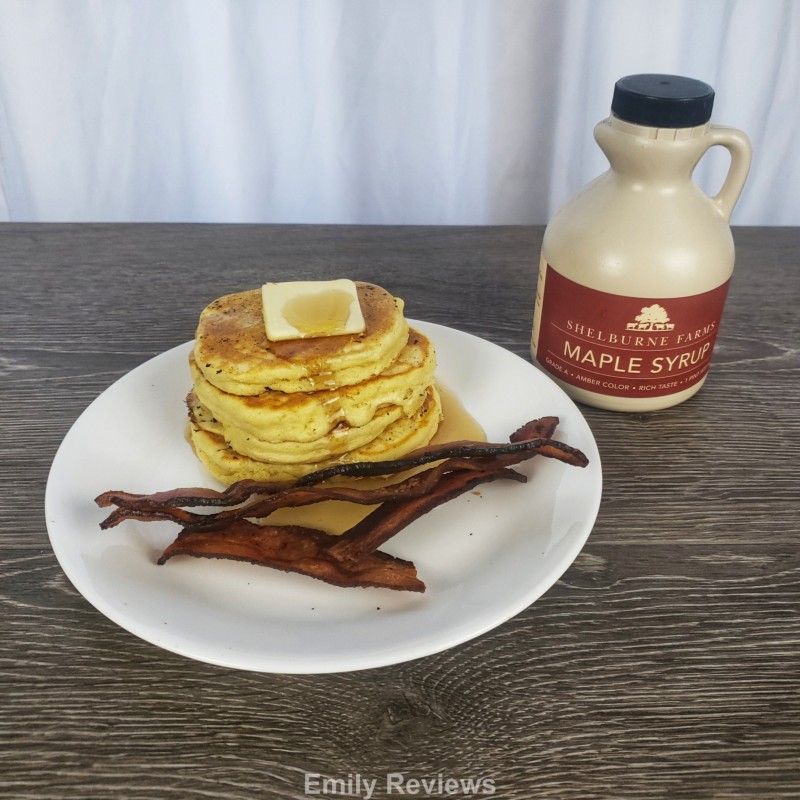 Thank you to Shelburne Farms for providing me with products to facilitate my blog review. All opinions are 100% my own.
I don't think there is anything much better than waking up on Sunday morning and having a hot breakfast with your family. In my opinion, it is the perfect way to start my day. While I am preparing and enjoying the meal, I get to spend time with my family and discuss what lies ahead. It is a great time for all family members to reconnect with each other.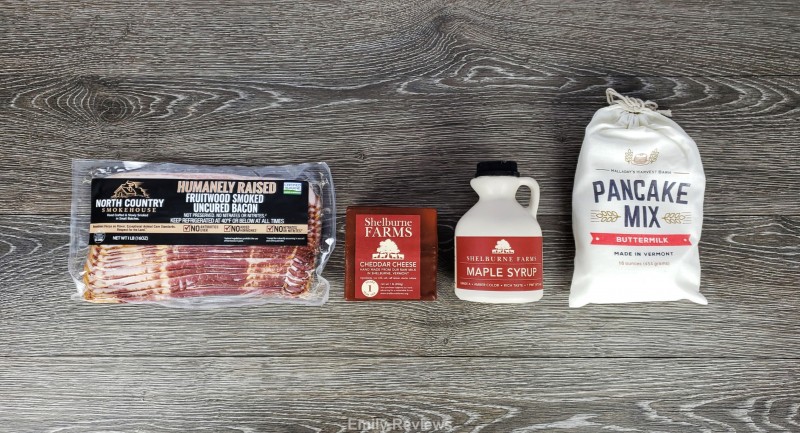 My family and I recently had the opportunity to try a Farmhouse Breakfast Gift Set from Shelburne Farms. The Farmhouse Breakfast gift set has everything I need to make a delicious meal. The gift set includes a one-year cheddar block, a bottle of Vermont Maple Syrup, a package of North Country Smokehouse Bacon, and a bag of Buttermilk Pancake Mix.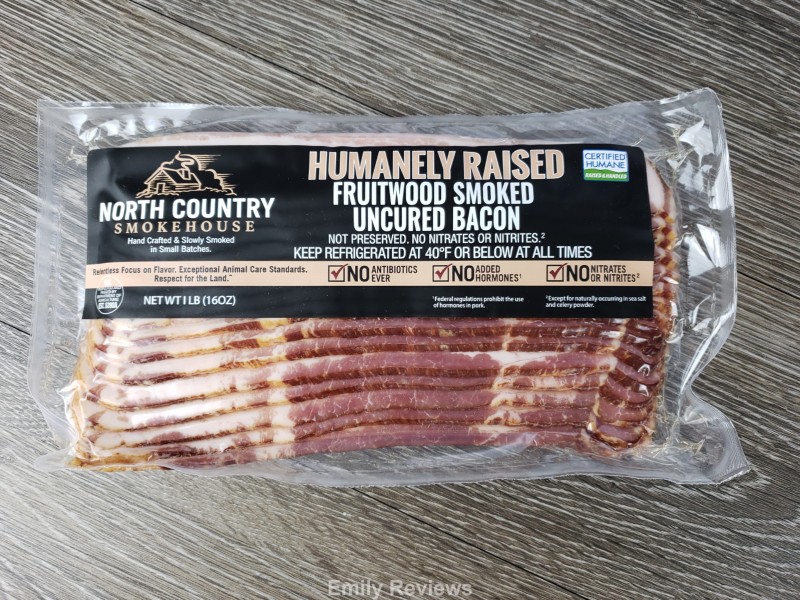 One Sunday last month, my family and I made the Farmhouse Breakfast.  As we were eating, I heard lots of compliments about the meal. My daughters said that they liked how fluffy the pancakes were. They said that the maple syrup had wonderful flavor and a rich texture. My husband enjoyed the smokey flavor from the bacon. I had prepared the bacon by baking it in the oven so it was nice and crisp.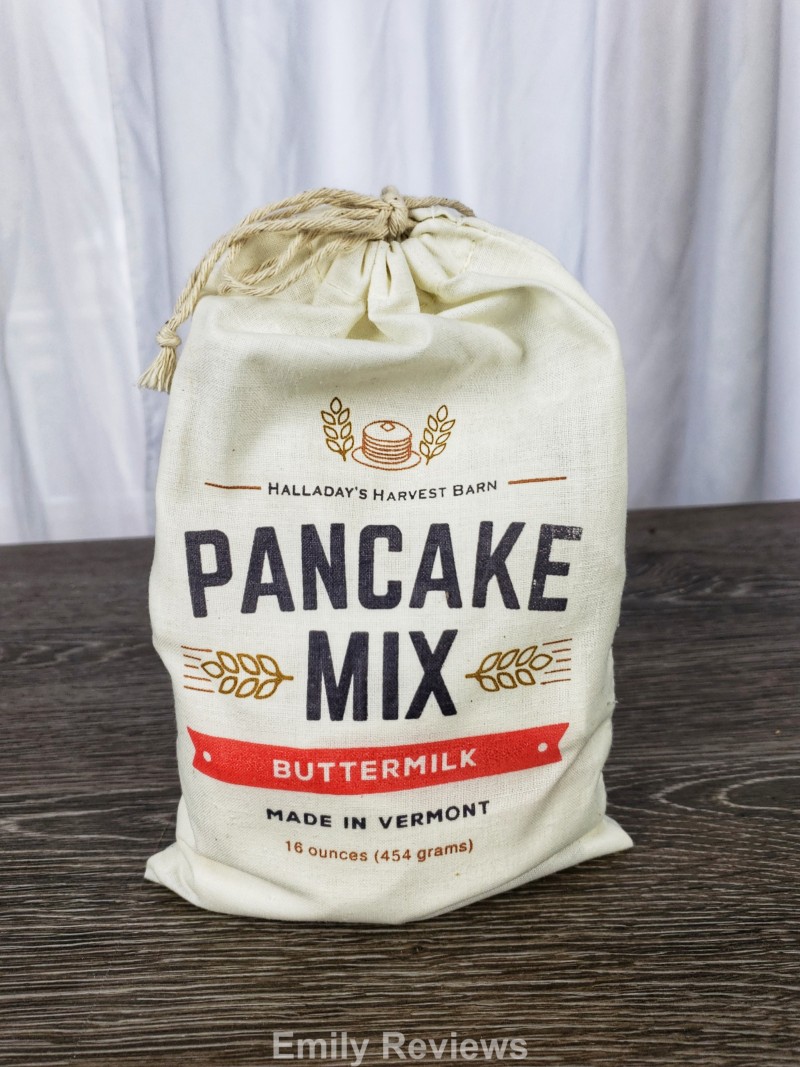 Later that day, I sliced up the cheddar and added it to a kale and apple salad. The creamy texture was nice and I enjoyed the sharp cheddar flavor.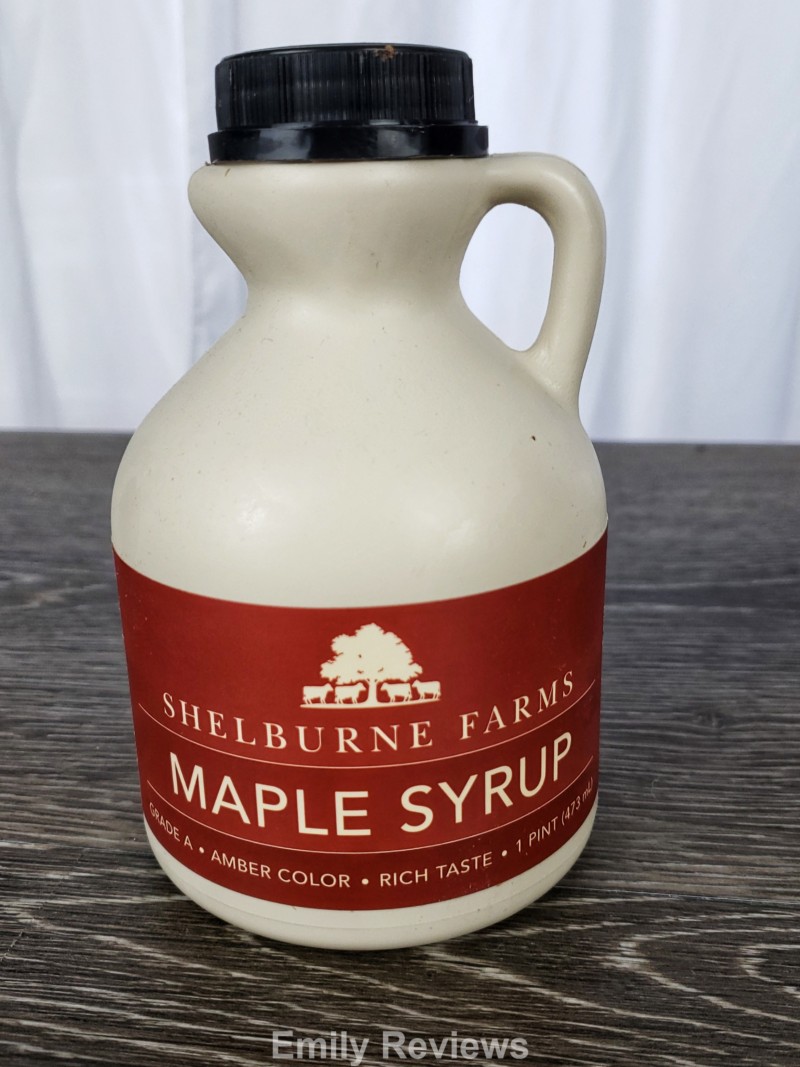 The Shelburne Farms Farmhouse Breakfast was delicious! I think it would be a fun gift to give as well as to gift it to myself. It would make a great for Mother's Day, Father's Day, celebrating a new baby, Christmas and so much more.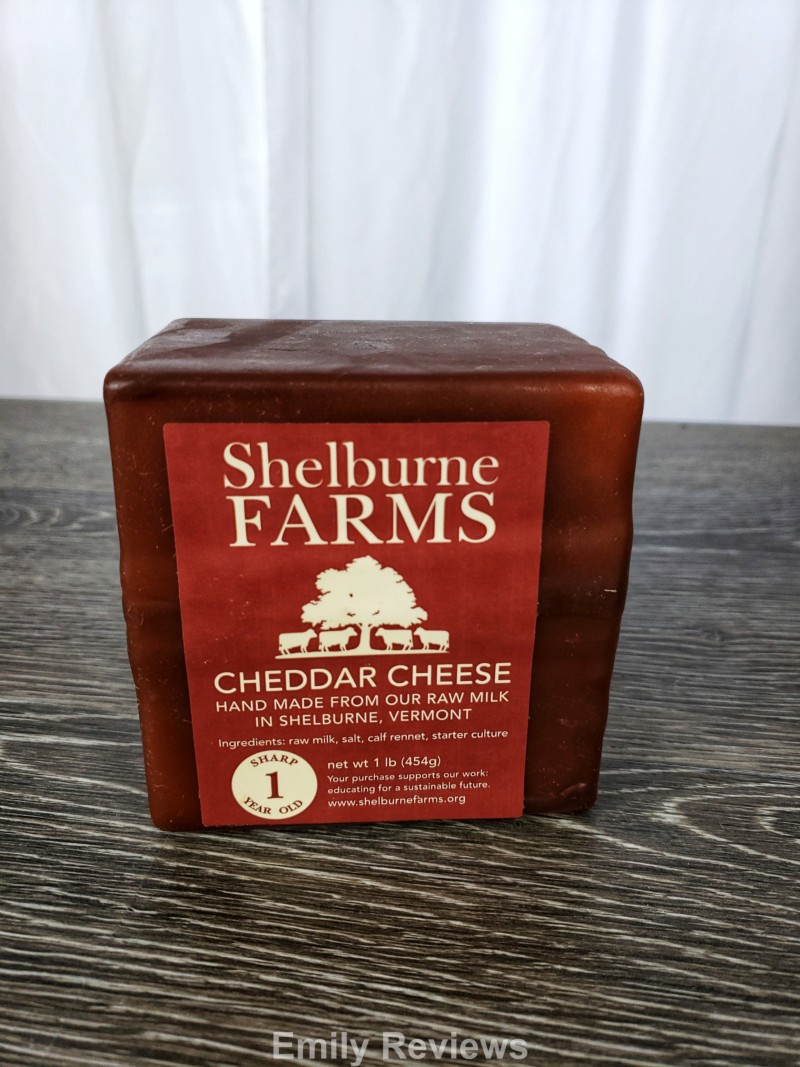 Buy It: Please visit the Shelburne Farms website to see the great selection of products they offer and convenient shopping locations.
Connect: Don't forget to follow Shelburne Farms on Facebook, Twitter, and Instagram for the latest product announcements and special offers.


Hello, my name is Laurie. I have been married to my husband for 14 years. We have two young daughters, ages 11 and 13 years old. My family and I live in Oregon so that means we are just minutes from the beach, mountains, and desert.  We love it here and try to spend as much time outdoors playing as we can. When we aren't outside playing, I enjoy reading, gardening, refinishing furniture, and other crafts.
This post currently has 4 responses.