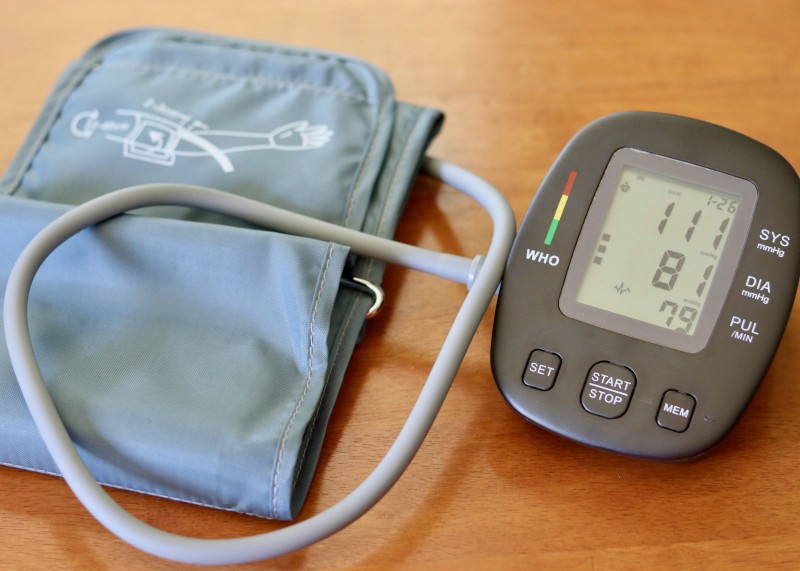 Thank you to COOCEER for sending product for review in exchange for my honest opinion in this review.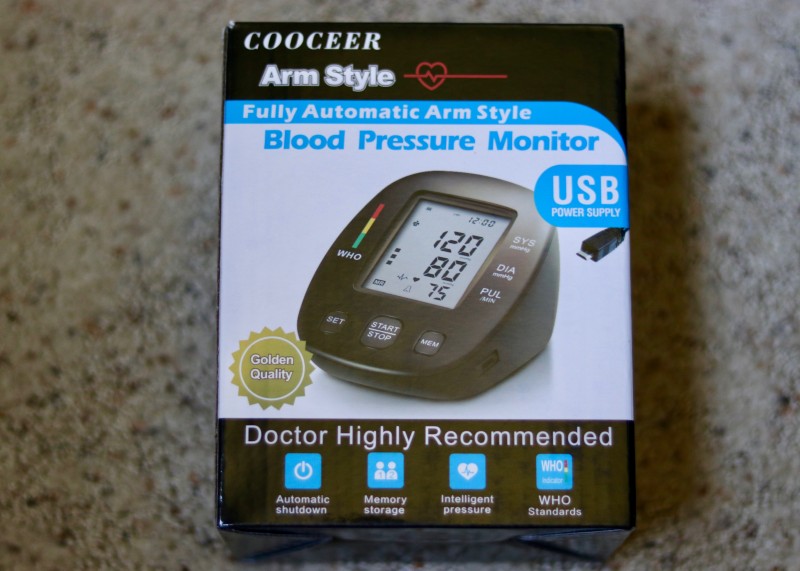 I have shared before that I am a nurse by profession. I have wanted an at home blood pressure monitor since last summer when I had an incident where I felt like I was having heart issues (It turned out that I was dehydrated and it was a muscle spasm – thank goodness!) I ended up calling my husband home from the farm as I was home alone with our two children. He stopped at the fire hall (he is a first responder) on the way home and picked up their blood pressure machine and pulse oximeter. My readings were all just fine and the muscle spasms thankfully went away – and I proceeded to hydrate myself!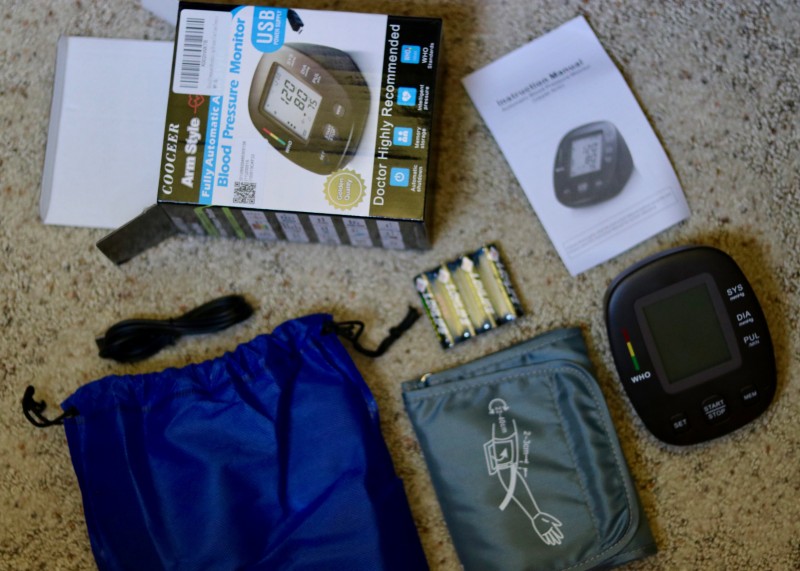 We aren't getting any younger, and nobody plans to have heart issues so I figure it's a great time to have this blood pressure cuff to use whenever we want to check and see where our blood pressure reading is. Now, an at home machine is no substitute for going in to the doctor if you are having issues, but it is nice to get a quick reading when you are wondering or if the doctor asks you to monitor your blood pressure at home. This blood pressure monitor from COOCEER comes with a two year warranty and costs less than $20.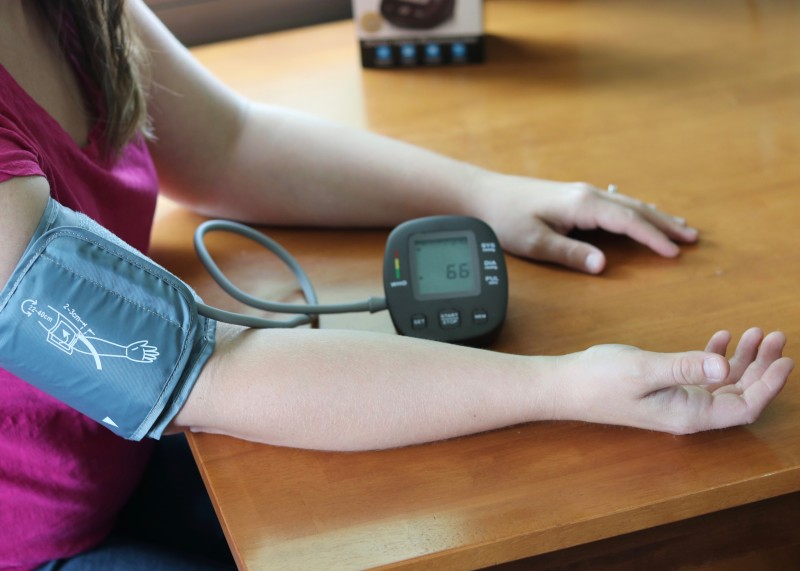 This blood pressure machine can monitor two users together, store 99 readings with date & time stamps for each (198 total), displays the average of the last three readings and includes irregular heartbeat detection. The measurement starts automatically once you press the start button. The large, user-friendly, LCD screen shows your readings in just a few seconds. The cuff is adjustable and ranges from 8.7in – 12.6in (22cm-33cm) and is designed to comfortably fit most standard and large upper arms. This Blood Pressure Machine is powered by either micro-USB charging or 4 AA batteries (Amazon said these batteries were not included, however when I received my machine, they were in fact included – see photo above for what was included). This ultra compact BP monitor is ideal for both home and travel use. It even comes with a travel bag so you can easily take it on the go.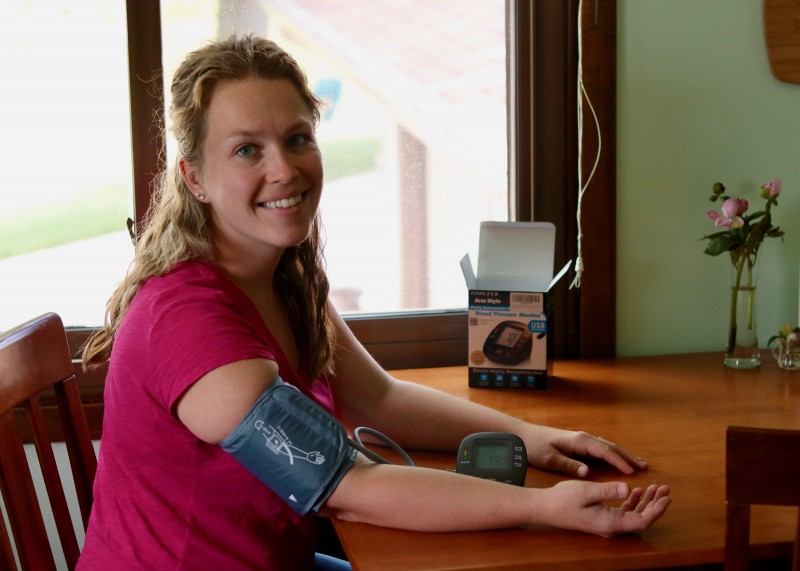 Overall, I have no complaints about the COOCEER blood pressure machine. It is compact, accurate and easy to use.
Tell me in the comments. Do you own your own Blood Pressure Machine?
Buy It:  COOCEER Blood Pressure Monitor on Amazon


Hi, my name is Asha. I am 31-years-old and am a nurse by profession. My husband and I have been married for over five years and together we have a sweet four-year-old daughter, a one-year-old son, and a lovable bunny named Caramel. I enjoy spending time with family, taking photographs, scrapbooking, hunting, fishing, cooking and gardening.
This post currently has 5 responses.