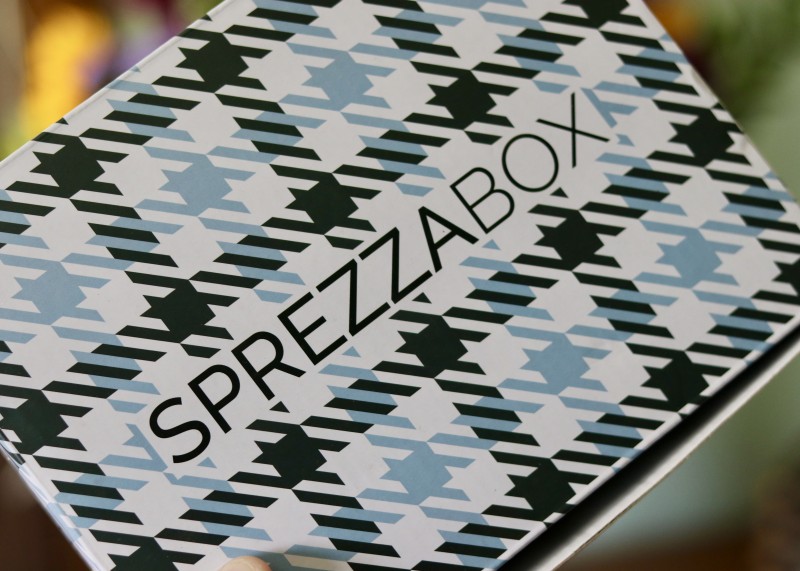 Thank you to SprezzaBox for sending product for review in exchange for my honest opinion.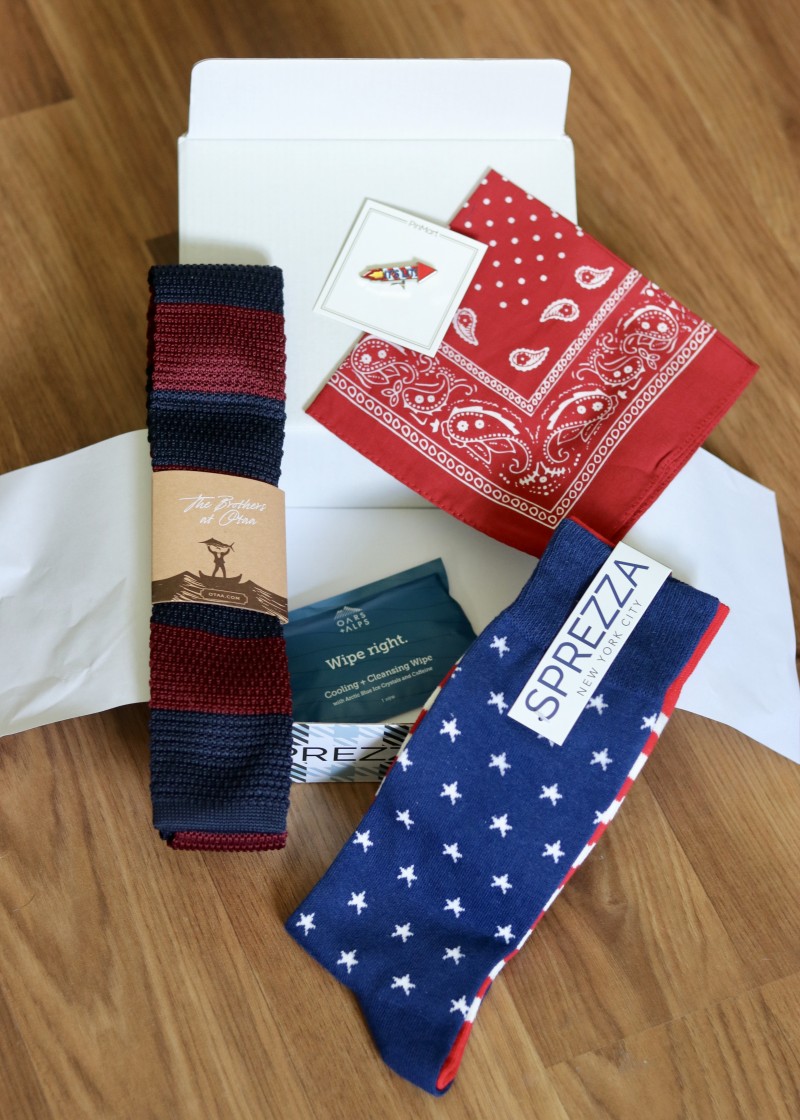 Even though the 4th of July has passed, in times like these, I think it is especially important to show off your patriotism. It was no surprise to me that my husband chose the Freedom box this month when it was time to pick his SprezzaBox. Each SprezzaBox has a theme. The Freedom box notes: "Vintage Americana is a classic that never goes out of style. Simply add denim to create your ultimate summer look". This box included:
~ A Tie from OTTA – this red and navy striped tie is knitted which gives it a really unique look.
~ A Red Bandana Pocket Square from SALT & DAPPER. I think this would be super cute peeking out of a jean jacket pocket!
~ An It's Lit Enamel Pin from PIN MART. My husband doesn't wear pins so this was his least favorite item this month.
~ A Cool Down Cleansing Wipe from OARS + ALPS. My husband used this after a long, hot bike ride. He said it was really refreshing!
~ American Red & White Striped and Blue with White Stars Socks from SPREZZA. These were my husband's favorite item this month. It's been a hot summer here, so he has not yet had a chance to wear them, but he is very much looking forward to showing off his patriotism in these fun socks!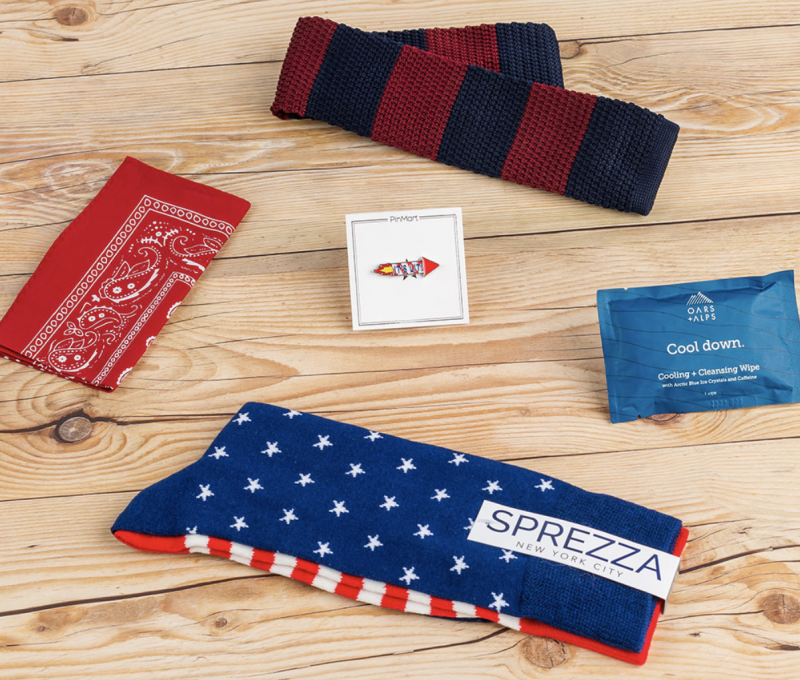 Tell me in the comments: What do you think about this month's SprezzaBox? Which item from this box is your favorite?
Buy It: Head over to SprezzaBox to see for yourself the great selection of products they offer.
Use code EMILY20 for 20% off your first SprezzaBox! 
Connect: Don't forget to like them on Facebook, and follow them on Twitter, Pinterest, and Instagram for all the latest news and promotions.


Hi, my name is Asha. I am 31-years-old and am a nurse by profession. My husband and I have been married for over five years and together we have a sweet four-year-old daughter, a one-year-old son, and a lovable bunny named Caramel. I enjoy spending time with family, taking photographs, scrapbooking, hunting, fishing, cooking and gardening.
This post currently has one response.