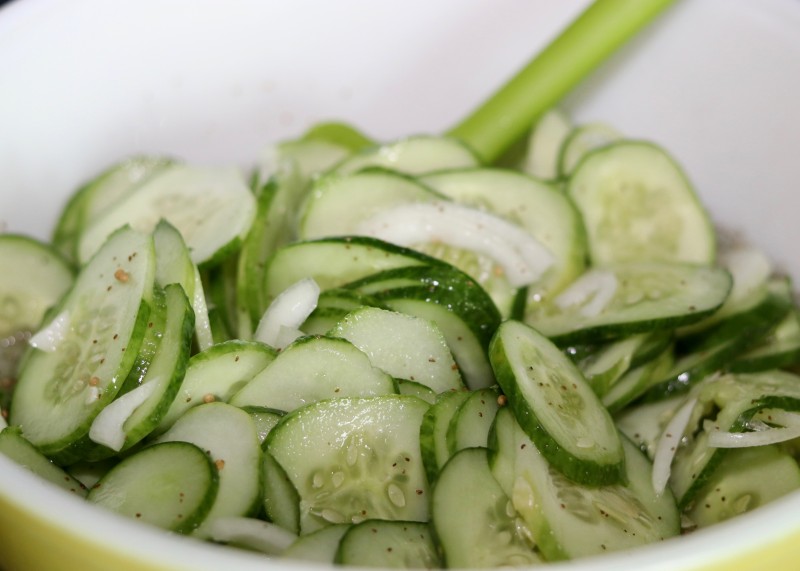 I remember my grandmother making 'refrigerator pickles' when I was little. I have always loved the sweet, vinegary taste. I feel like they go well with almost any meal! Now that it is cucumber season here, I made my first batch of refrigerator pickles today, and wanted to share the recipe with you!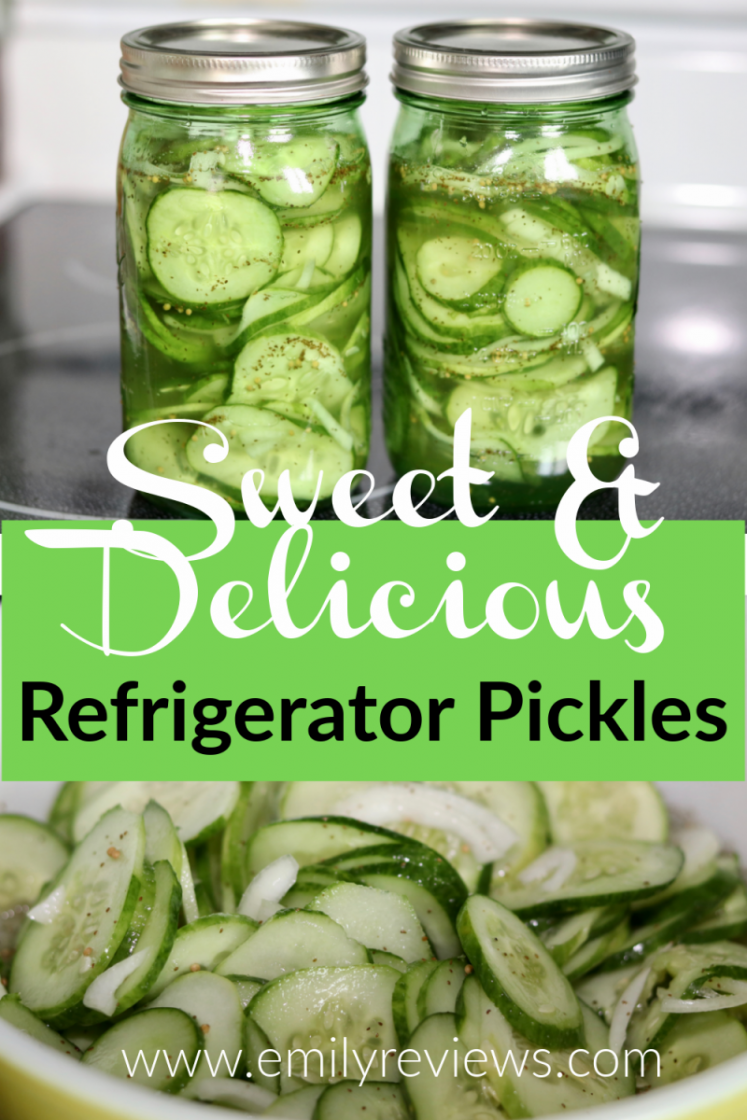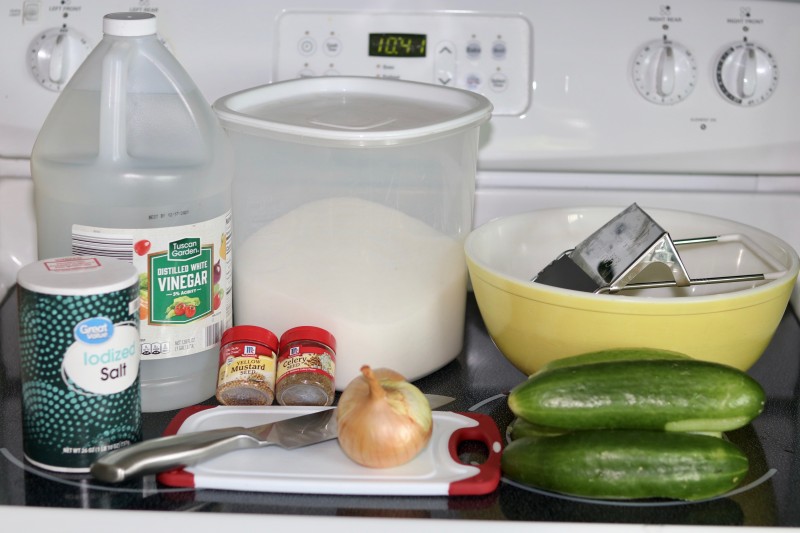 Ingredients you will need:
7 Cups Cucumbers (Thinly Sliced)
1 Cup White Onion (Thinly Sliced)
1.5 Cups White Sugar
1 Cup Vinegar
1 Tablespoon Salt
1 Teaspoon Celery Seed
1 Teaspoon Mustard Seed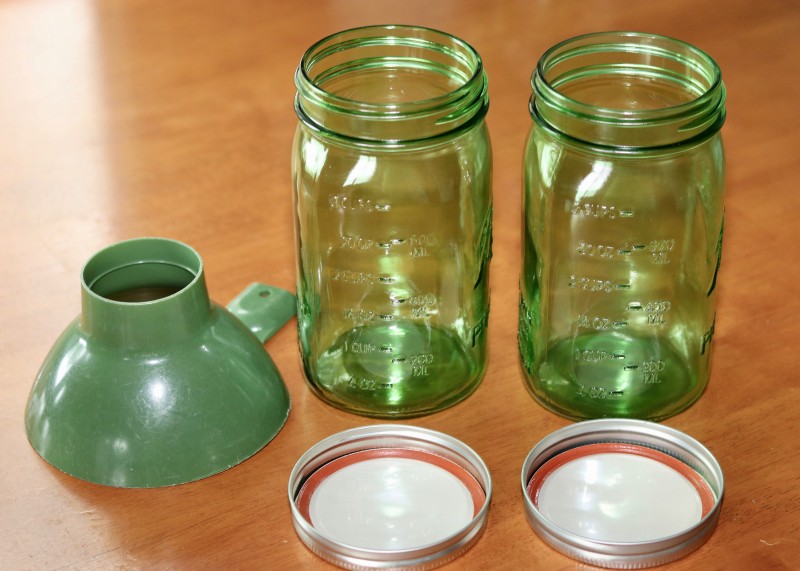 You will also need a couple of quart canning jars or large glass container with a lid. Grandma used to keep them in the fridge in an ice cream pail – so that is an option too! You don't need to heat or seal these pickles. They will keep in the fridge for months (if you don't eat them all sooner)!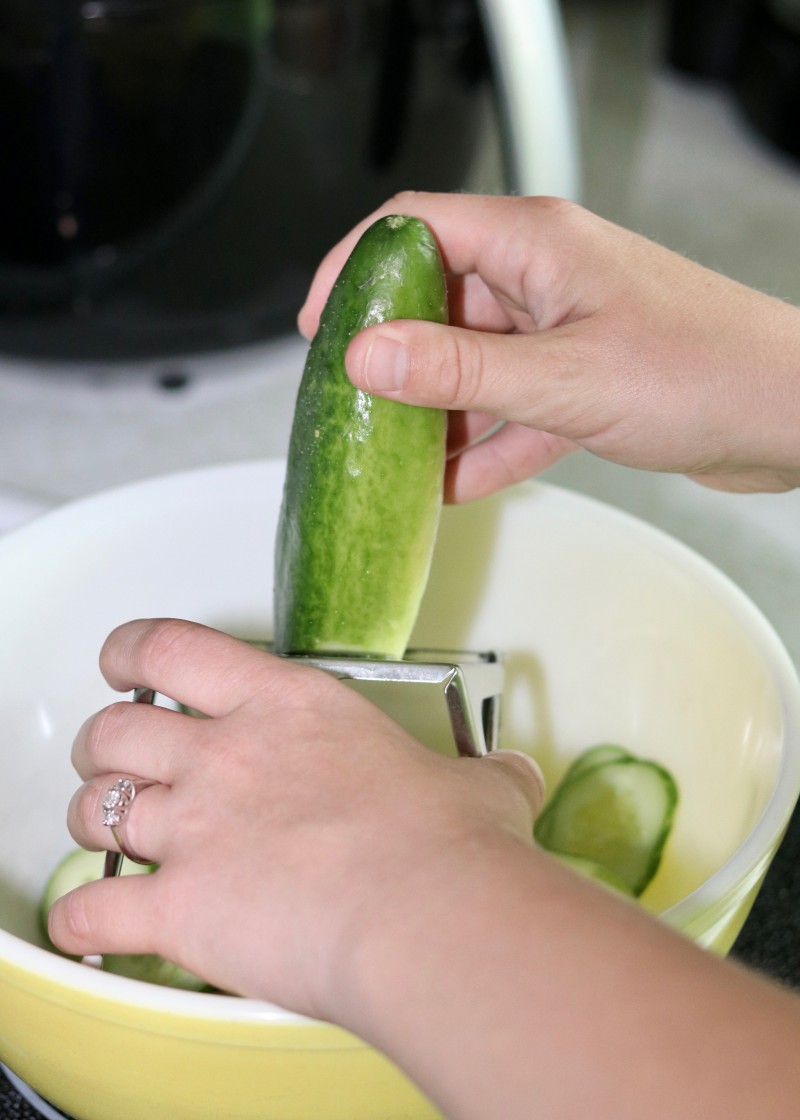 First, thinly slice the cucumbers. I use the slicer pictured below. You could also slice them thinly with a knife. If you like a larger pickle you can slice them on the diagonal. If you like a smaller pickle you can slice them in coins.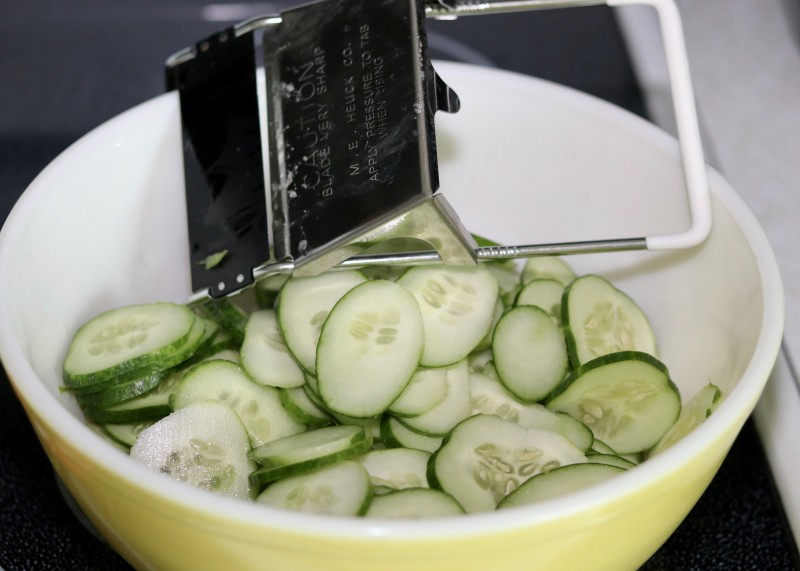 I use my slicer right over the bowl so it doesn't make a mess.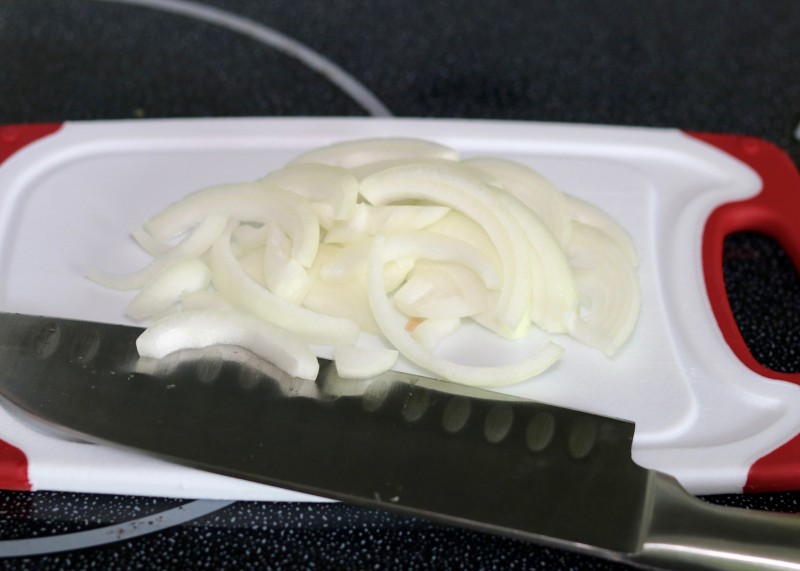 Next, thinly slice the onion.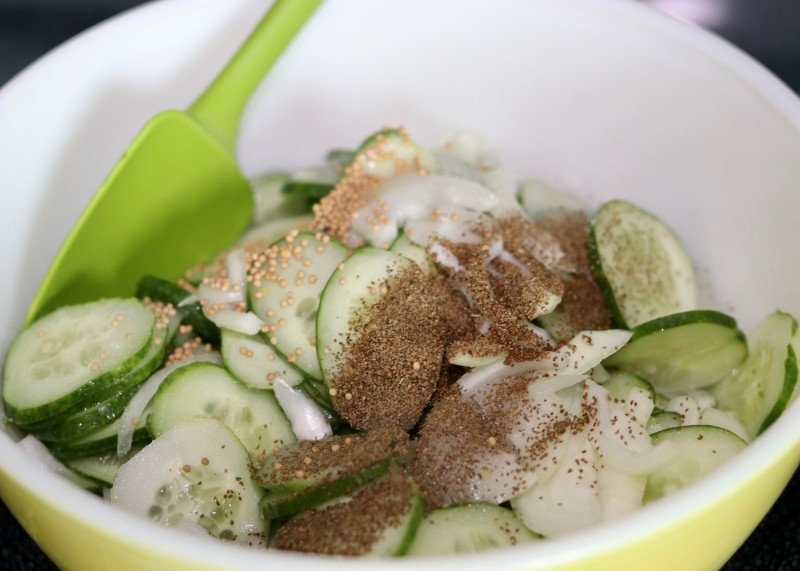 Next, add all of the ingredients together in a large bowl & stir to combine.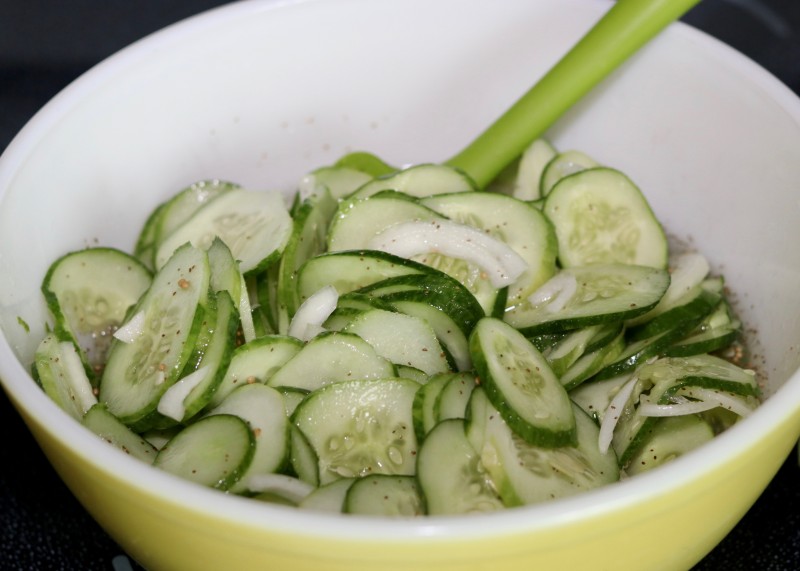 Let this mixture sit in the fridge for about an hour, so the cucumbers release some of their juices.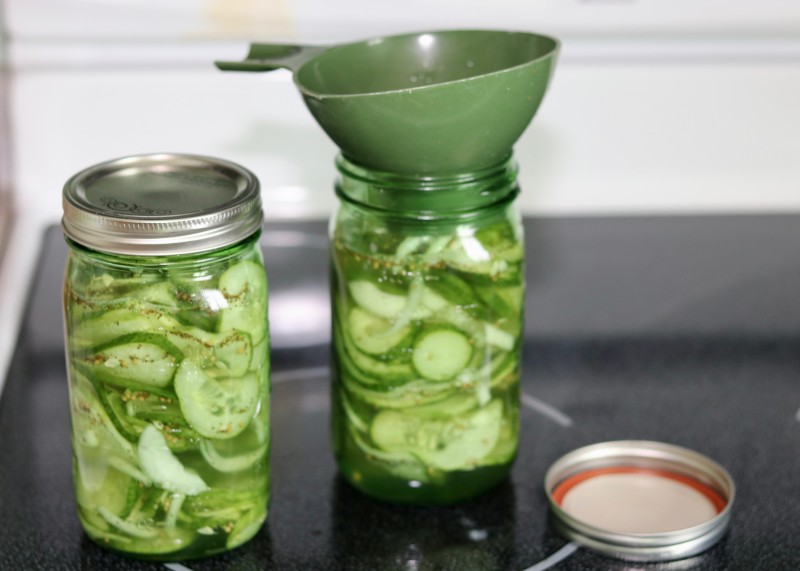 Finally, after the pickles have rested in the fridge, use a canning funnel and ladle the pickles into the container(s) you are using to store them in the fridge until you enjoy them!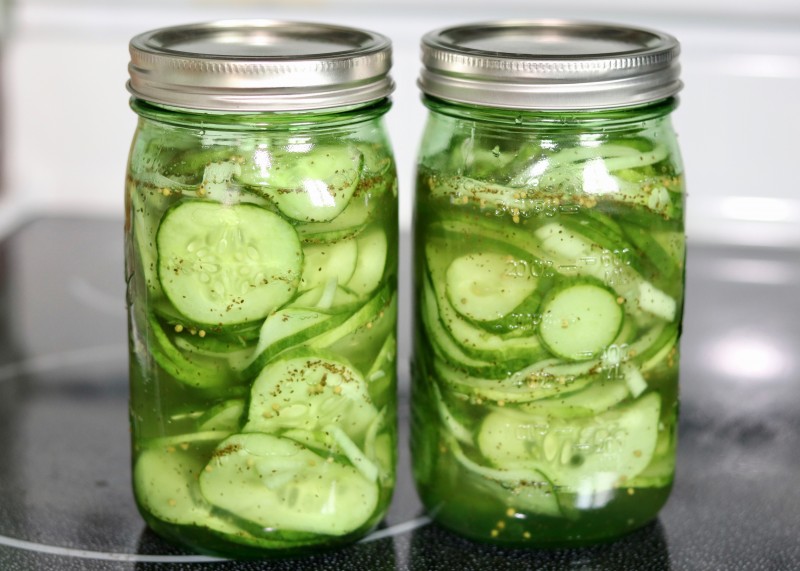 That's it! Super simple! Tell me in the comments – have you tried refrigerator pickles before? Do you like them?
Feel free to pin this post to save it for later! Come back and tell me what you think in the comments if you try them!

This post currently has 16 responses.