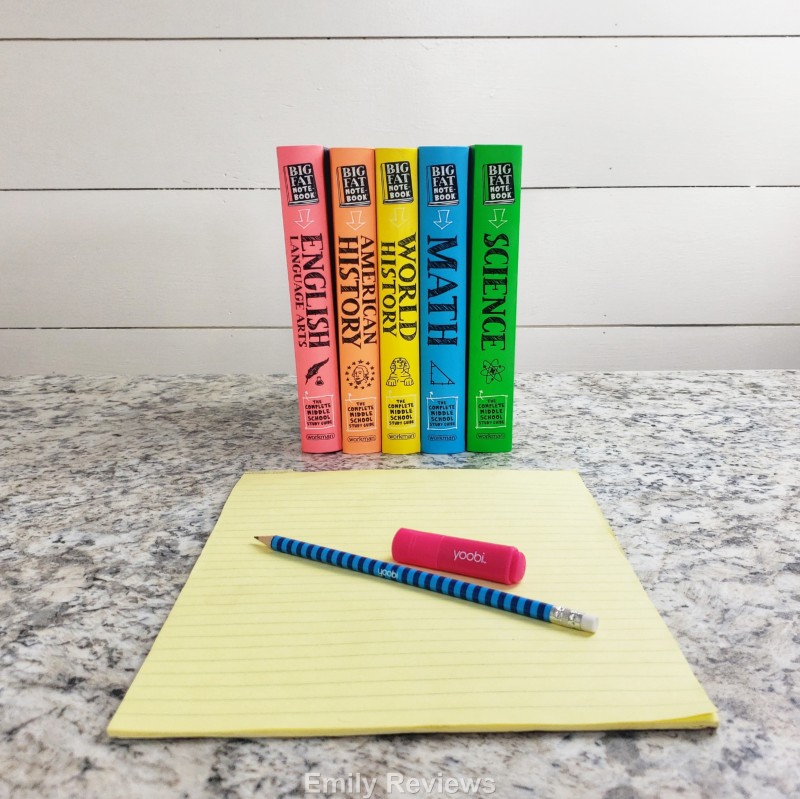 Thank you to Yoobi for providing me with products to facilitate my blog review. All opinions are 100% my own.
Like many of you, we finished the school year with remote learning. Every day, my daughters logged into their school program to receive their lessons for the day, completed them, and participated in group video chats. It wasn't always easy, but they got it done.
As they finished the school year, it became pretty clear to me, that we needed to set-up dedicated work zones for the girls in their bedrooms. They cleaned off their desks and we set them up with colorful school supplies from Yoobi. Yoobi offers customers a collection of kid stationery and fun school supplies. For our review, we received Blue Stripe No. 2 Pencils Round, a Blue Pom Pom Keychain, Ballpoint Retractable Pens, Mini Highlighters, Tip Markers, and Gel Pens.
Here is what the girls had to say about their new supplies from Yoobi.
"Yoobi school supplies are a lot of fun. The Mini Highlighters are my favorite! They come in several different colors and are only two-inches long so they will easily fit in a pencil pouch." Cheyenne, 5th grade
"Yoobi is a spectacular place to go for school supplies. They have a wide variety of products to choose from. My favorite are the Gel Pens. They have a smooth ink supply, come in a rainbow of colors, and are comfortable to use." Savannah, 7th grade
Another wonderful thing about Yoobi, when you purchase an item, they donate a school supply item to a child in need right here in the U.S. Isn't that wonderful!
Whether or not we go back to the classroom this fall, I am happy that my daughters have dedicated work zones so that they can focus on their lessons.
Buy It: Please visit the Yoobi website to see the great selection of products they offer and convenient shopping locations.
Connect: Don't forget to follow Yoobi on Facebook, Twitter, and Instagram for the latest product announcements and special offers.


Hello, my name is Laurie. I have been married to my husband for 14 years. We have two young daughters, ages 11 and 13 years old. My family and I live in Oregon so that means we are just minutes from the beach, mountains, and desert.  We love it here and try to spend as much time outdoors playing as we can. When we aren't outside playing, I enjoy reading, gardening, refinishing furniture, and other crafts.
This post currently has 5 responses.