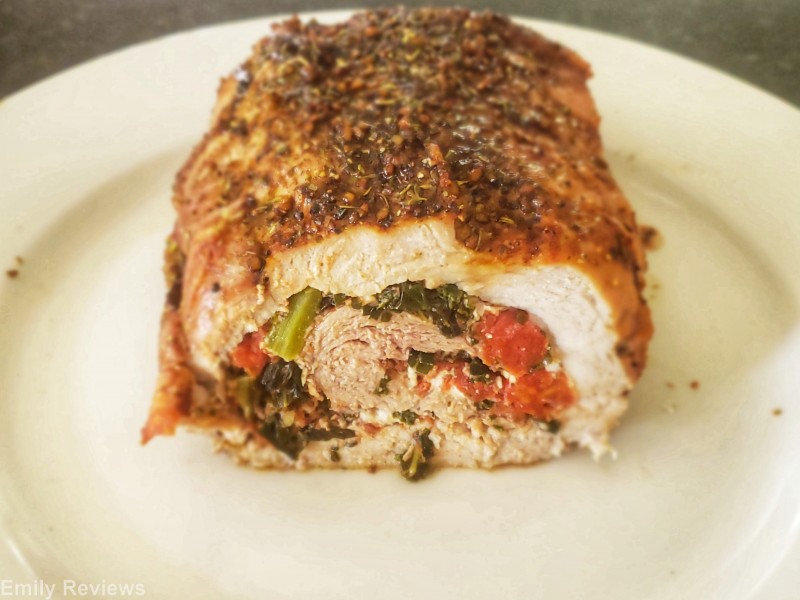 With us still sheltering in place, I have been able to experiment with several new recipes. One new recipe, I recently tried was making Mediterranean Stuffed Pork Tenderloin.
This recipe came together out of need. You see, my absolutely wonderful husband did our monthly shopping at Costco. While there, he grabbed a tub of feta cheese remembering that the week before I had mentioned wanting to get some. In my mind, I imagined getting a cute little container of feta, but him not being a mind reader, grabbed the tub of feta while he was there. Does anyone really eat a Costco tub of feta? Lol. I didn't want it to go bad so I began adding feta to every meal. Lol.
While going through our pantry and Pinterest, I combined a few things and came up with Mediterranean Stuffed Pork Tenderloin.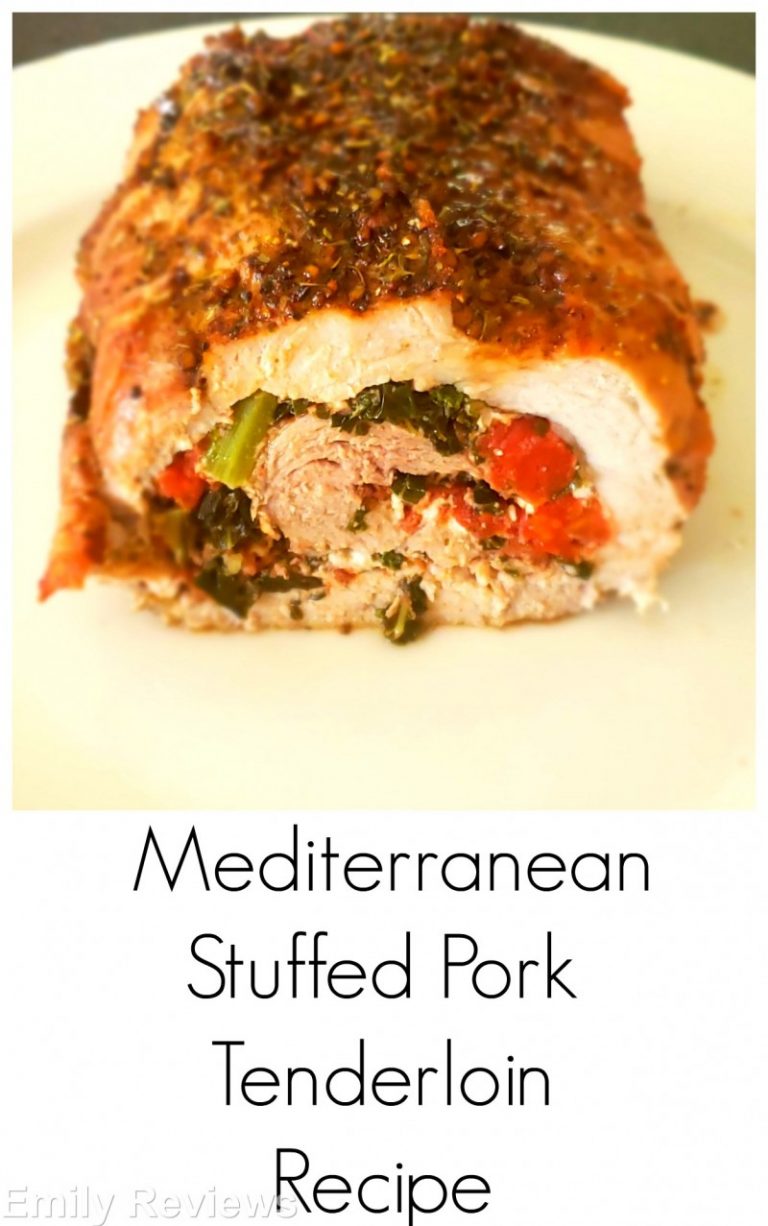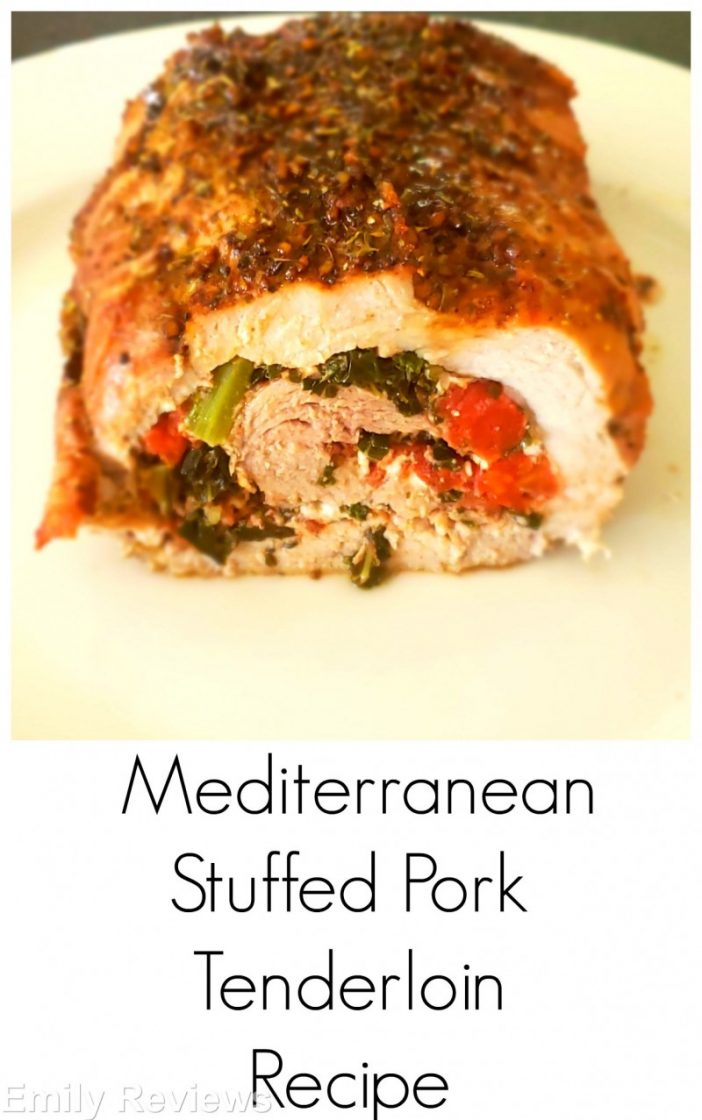 This recipe uses a 1 1/2-2 pound pork tenderloin. If you are picking this up fresh from the butcher, ask them to please butterfly it for you.
Stuffing Ingredients-
1 TBS minced garlic
12-ounce package of frozen kale (Spinach would also work just make sure you thaw and drain it.)
14-ounce can of diced tomatoes
1 cup of feta cheese crumbles
1 TBS dried Italian seasoning blend
Salt and pepper to taste
Glaze Ingredients-
1 TBS extra virgin olive oil or avocado oil
2 tsp dijon mustard
1 tsp Italian seasoning blend
1 teaspoon fresh lemon zest
1 tsp minced garlic
1/2 cup balsamic vinegar
Salt and pepper to taste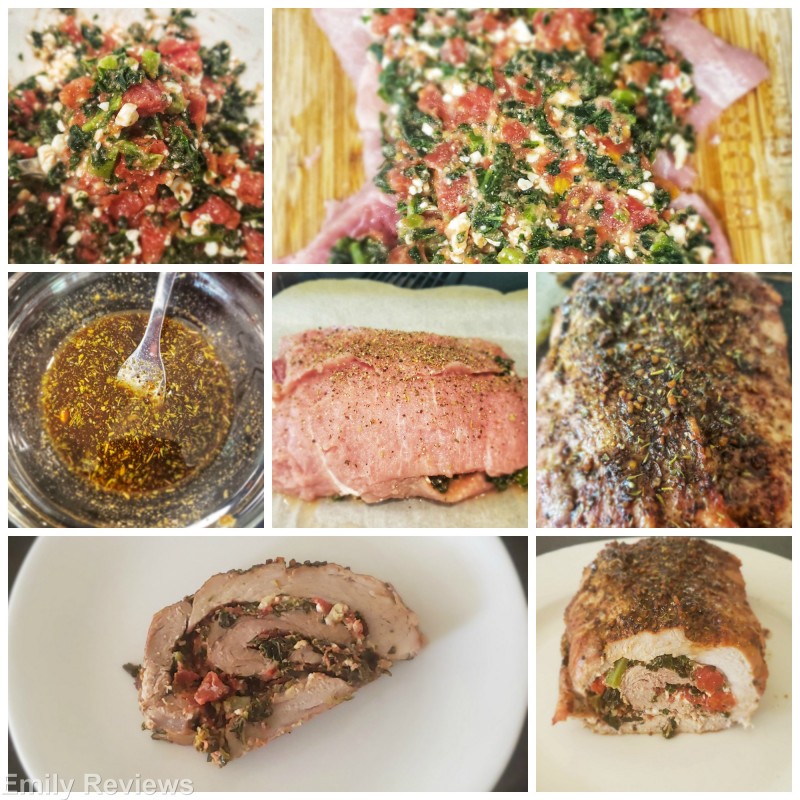 Directions- Butterfly your pork tenderloin if it hasn't been done for you already. Set it aside while you mix all of the stuffing ingredients into a medium-sized bowl. Once you have those well combined, set them aside, and mix your glaze ingredients in a small bowl.  Going back to your pork tenderloin, lay it out flat on a cutting board. Add your stuffing ingredients to the inside in an even layer. Once you have those spread out, begin rolling the pork tenderloin like a pinwheel, tucking the stuffing in as you go. Once you have it all rolled-up, place it with the seam down in your baking dish. Now, drizzle the glaze as evenly as possible on the top of the pork tenderloin. Bake your pork tenderloin on 375 degrees for approximately 45 minutes or until a thermometer inserted in the thickest part of the loin reads at least 145 degrees. When you remove your pork tenderloin from the oven, allow it to rest for 10 minutes before slicing and serving. I served the Mediterranean Stuffed Pork Tenderloin with green beans. It was delicious! The bright flavors from the stuffing and the richness of the pork worked very well together. I was quite proud of this meal! I heard several oooh's and ahhh's from around the dinner table so I think this will be a recipe we keep around. I may even grab another tub of feta cheese from Costco!

Hello, my name is Laurie. I have been married to my husband for 16 years. We have two young daughters, ages 15 and 13 years old. My family and I live in Oregon so that means we are just minutes from the beach, mountains, and desert.  We love it here and try to spend as much time outdoors playing as we can. When we aren't outside playing, I enjoy reading, gardening, refinishing furniture, and other crafts.
This post currently has 9 responses.