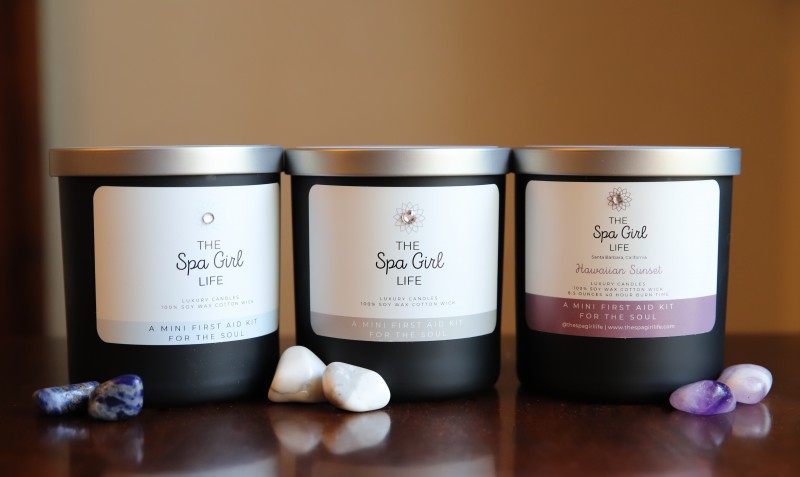 Thanks so much to The Spa Girl Life for sending me these wonderful candles and crystals. As always, all opinions are my own.
Self-care is pretty hard to come by these days, at least in my house. What I used to do to get a little break was spend a few hours at Caribou Coffee each week, catching up on blog emails and just decompressing alone. Unfortunately with Covid-19, that's no longer possible and I've had to become creative to get a little time alone! When I heard about The Spa Girl Life, I knew their products would help me center and balance myself to be the best mom and me that I can be.
The Spa Girl Life
Each set from The Spa Girl Life comes with a candle, mantra, two crystals, and a guided meditation and postcard with a space for journaling after meditation. I love that each candle comes with two crystals; one for each hand. The idea is that you hold one in each hand to balance your body evenly. There are a variety of candles offered in these "mini first aid kits for the soul" including the following:
I went with the Bliss, Peace, and Transformation sets because those are the things I need most in my life right now. The Bliss Candle comes with two Sodalite Crystals and has soothing scents of tropical flowers, orchid, violet, gardenia, and hibiscus. Every once in awhile my husband will take the kids outside for awhile so I can take a peaceful bath. My Bliss Candle is perfect for these baths, and the Sodalite Crystals can be used to enhance your intuition and provide insight into any situation in your life. You really get a whole experience with these sets from The Spa Girl Life and I think they would make wonderful gifts, too.
The second set that I chose is the Peace Candle with Amethyst Crystals. This is my bedtime candle! With orange blossom, lavender, jasmine, rose, and musk, I love burning this candle for a couple hours before I go to bed to calm myself and relieve my anxiety when it's at the highest point.
Amethyst is known for its healing energies and it can help to bring peace of mind in times of worry. It helps to attract serene thoughts, is known for its healing powers and can attract spiritual energies and calm restless thoughts while providing peace of mind. I have had a spike in anxiety the past few months (as I'm sure many people have!) and I truly feel like these Amethyst Crystals paired with my Peace Candle have helped ease some of my greatest worries.
The final set I chose is the Transformation Candle which comes with two White Howlite Crystals. This one is actually my favorite scent, with lemon, lime, jasmine, cotton blossom, musk, and blond woods. The aromatherapy benefits include increasing your ability to organize, instilling calm from within, and aiding with creativity and focus. Since I'm unable to sit at Caribou Coffee for hours at a time, I often work at my standing treadmill desk now and blog. My Transformation Candle adds the perfect touch to my workspace!
I'm so happy with all of my products from The Spa Girl Life and as I said before, I think they'd make great gifts as well.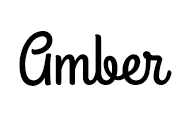 Hi there! I'm Amber, a 30 year old wife and mom of two from central Minnesota. I love to travel and to be outside with my kids anywhere the weather is warm! When I have a spare free moment, I love to read and scrapbook as well as binge-watch Netflix long after the kids are asleep. I drink too much Caribou Coffee and have a real sweet tooth but also try very hard to consume organic foods and use eco-friendly, fair trade products as much as possible. I also love socializing and sharing about my favorite products!
This post currently has 6 responses.