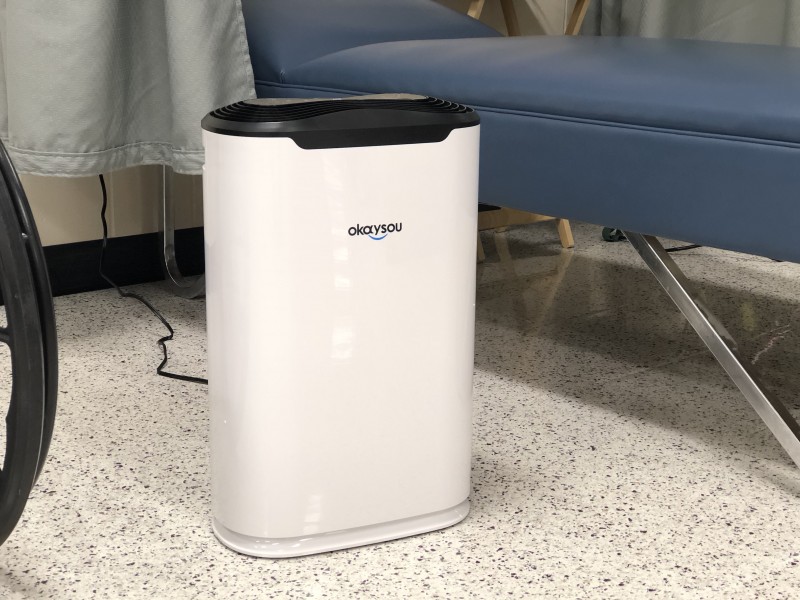 Thank you to Okaysou for sending an air purifier for review in exchange for my honest opinion.
Right now, it seems like everyone is focused on air quality. Whether it be due to the fires in the western United States or the COVID-19 pandemic, air quality is at the forefront of most of our minds. I am back to work this fall and as a school nurse, I am on the front lines of the battle against COVID-19. I want my office to be as healthy of a space as possible for my students, so I was eager to try out the Okaysou AirMax8L Air Purifier.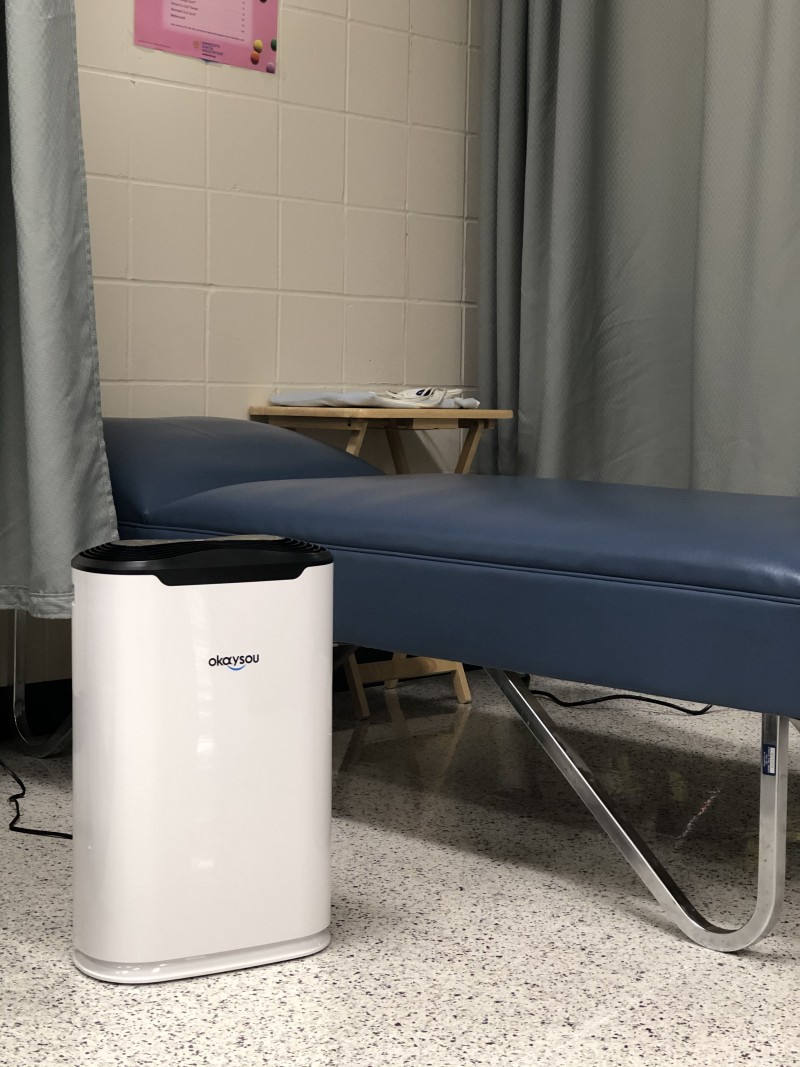 The Okaysou AirMax8L Air Purifier features a medical grade ULTRA-DUO Filtration System. It works as an air deodorizer and captures 99.97% of air pollutants like pollen, dust, smoke, pet dander, and odors as small as 0.25 microns. It also safely breaks down various harmful gases, such as ammonia, formaldehyde, benzene and VOCs. I appreciate the child-lock feature and sleep mode choices.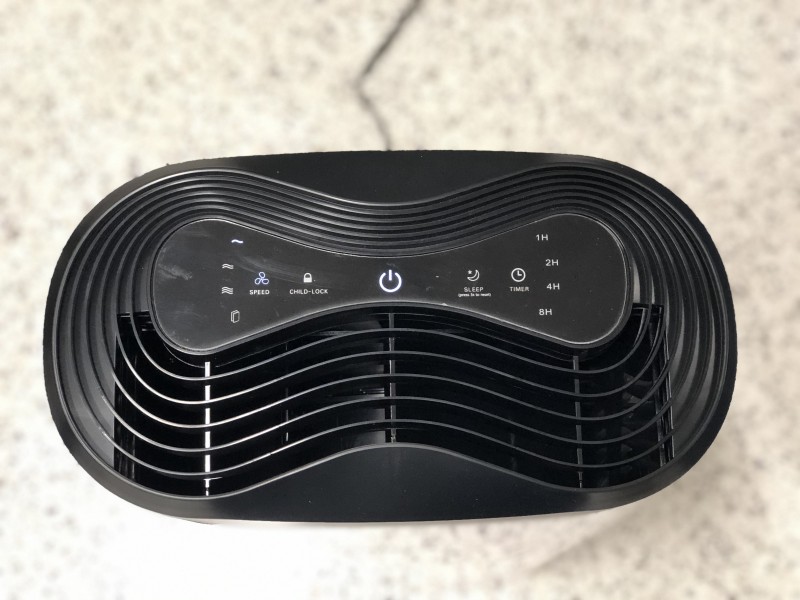 The Okaysou AirMax8L Air Purifier is a great choice for pet owners. Featuring both Two-Stage Duo Filtration and Three-Stage Ultra Filtration, it is designed to capture pet dander and pet hair that can cause breathing problems. The AirMax8L circulates air up to one and a half times per hour in a room size of 800 sq.ft, three times per hour in 500 sq.ft or five times per hour in 320 sq.ft. It can be used in small to large size rooms, including bedrooms, living rooms, kitchens, basements, and offices. This air purifier was developed with Silenceboost Technology, so it purifies your space with a super low noise level of 28dB.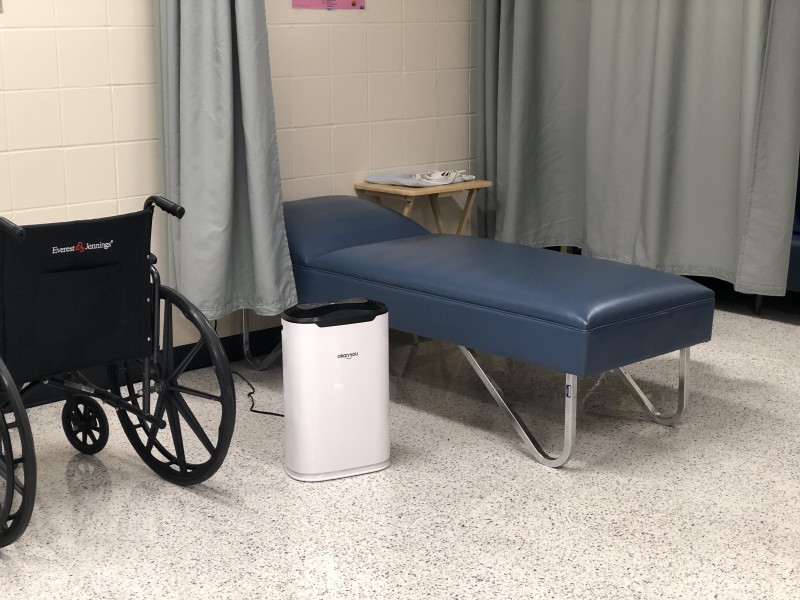 I am pleased with the sleek design, how quiet it runs and how easy it is to use. When it arrives you just take the packaging materials off of the air filters, install them, and plug the machine in and it's ready to run! I am happy to know that the air for myself and my students will be so much cleaner and more healthy now!
Buy It: Head over to Okaysou.com or Amazon.com.
Connect: Don't forget to like them on Facebook, follow them on Instagram and Pinterest for all the latest news and promotions.


Hi, my name is Asha. I am 31-years-old and am a nurse by profession. My husband and I have been married for over five years and together we have a sweet four-year-old daughter, a one-year-old son, and a lovable bunny named Caramel. I enjoy spending time with family, taking photographs, scrapbooking, hunting, fishing, cooking and gardening.
This post currently has 6 responses.