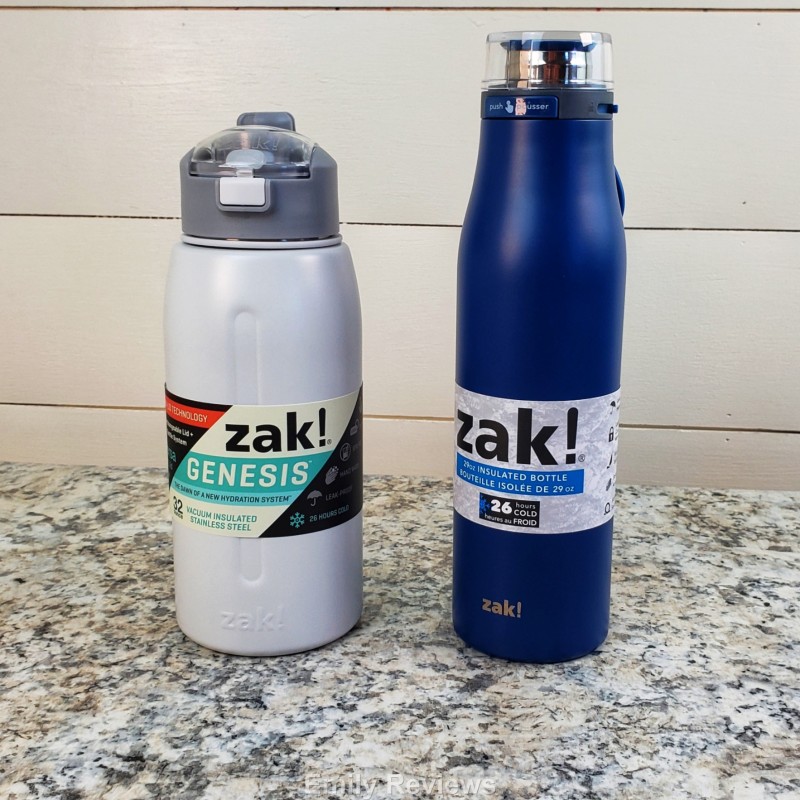 Thank you to Zak! Designs for providing me with products to facilitate my blog review. All opinions are 100% my own.
With the focus now more so than ever being on our own personal safety and preventing the spread of illnesses to others as well as ourselves, I turned to Zak! Designs. Zak! Designs gave me the options I was wanting in our reusable water bottles.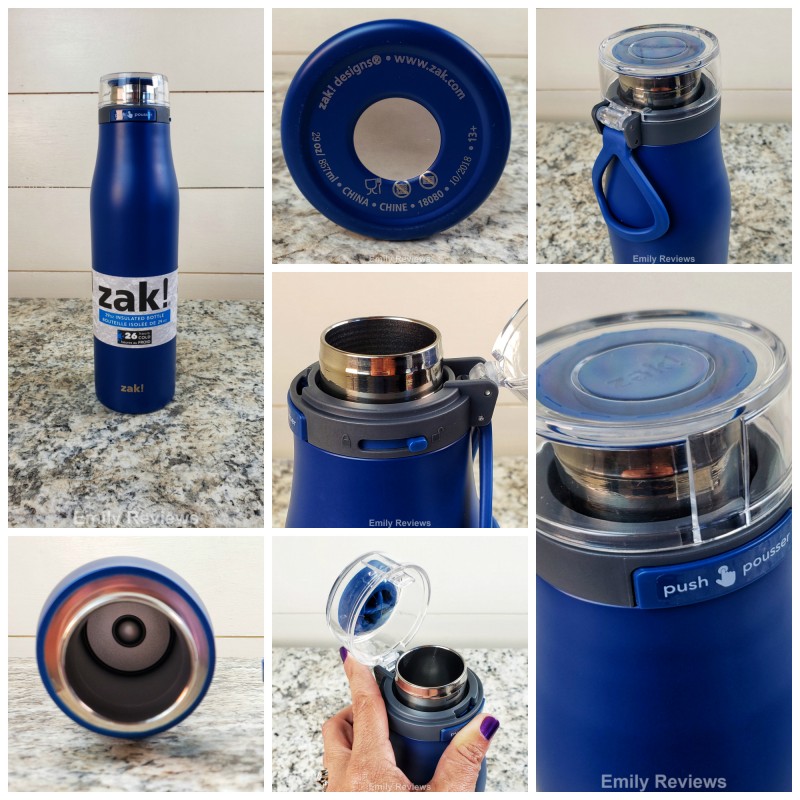 The Kiona 29-ounce tumbler comes in a beautiful Indigo color. This water bottle met all of our needs. The large capacity meant we didn't need to refill it as often so it is great for long road trips or hikes that require more hydration than what some of our other reusable water bottles provided us. The Kiona is double insulated so our drink stays refreshingly cold from the first sip to the last drop. The wide mouth opening is great for those times when you need some hydration fast. The push-button on the lid not only makes drinking easier but also keeps your water bottle from leaking and/or spilling. The plastic cover for the drinking area prevents possible contamination and the lock makes it that much more secure.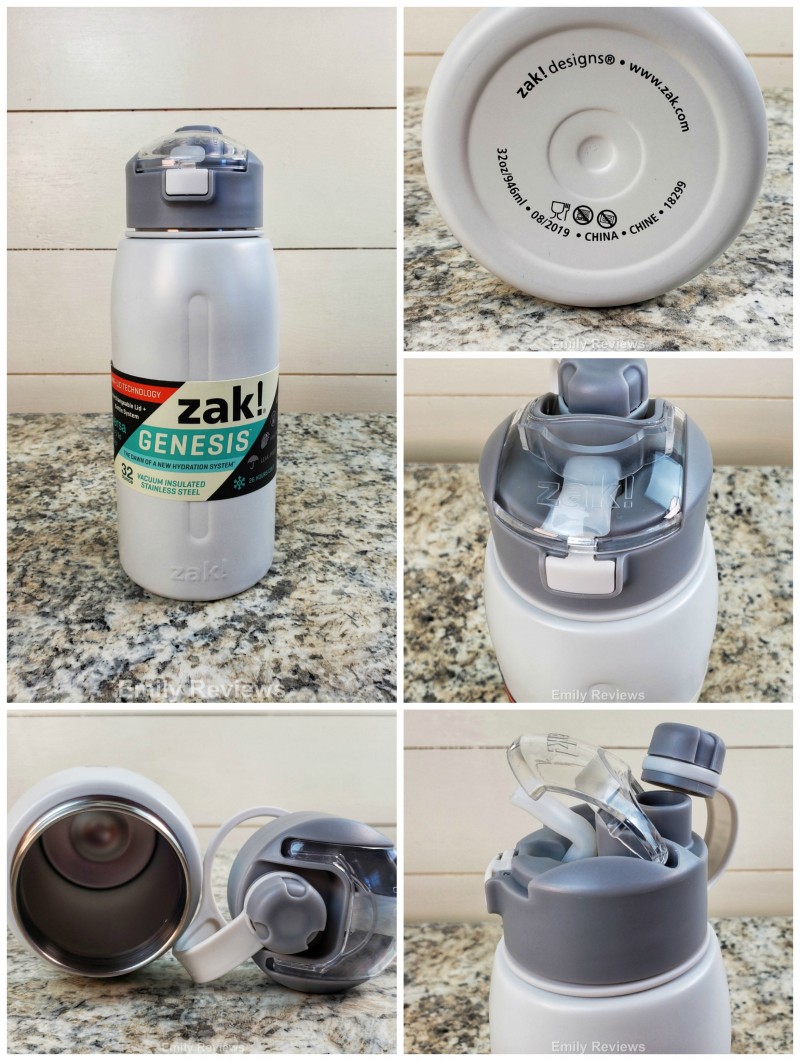 The Genesis 32-ounce tumbler is grey in color and just as amazing as the Kiona, plus it gives you another 3 ounces of beverage. Like the Kiona, the wide mouth opening is great if you want to "chug" some much-needed hydration, however, with the Genesis you also have the option of drinking from the smaller opening for a quick slurp of liquidness. Also, like the Kiona, the Genesis comes with a plastic cover that protects the drinking area from possible contamination. The Genesis is easy to carry with the exterior grip grooves that are on the outside.
Both of these Zak! Designs tumblers are stainless steel and vacuum insulated. The vacuum insulation not only keeps your drinks cold but also prevents your bottle from sweating with condensation on the exterior. These tumblers are BPA free. They are not microwavable and should be hand-washed although the lids are dishwasher safe.
Buy It: Please visit the Zak! Designs website to see the great selection of products they offer and convenient shopping locations.
Connect: Don't forget to follow Zak! Designs on Facebook, Twitter, and Instagram for the latest product announcements and special offers.


Hello, my name is Laurie. I have been married to my husband for 14 years. We have two young daughters, ages 11 and 13 years old. My family and I live in Oregon so that means we are just minutes from the beach, mountains, and desert.  We love it here and try to spend as much time outdoors playing as we can. When we aren't outside playing, I enjoy reading, gardening, refinishing furniture, and other crafts.
This post currently has 4 responses.