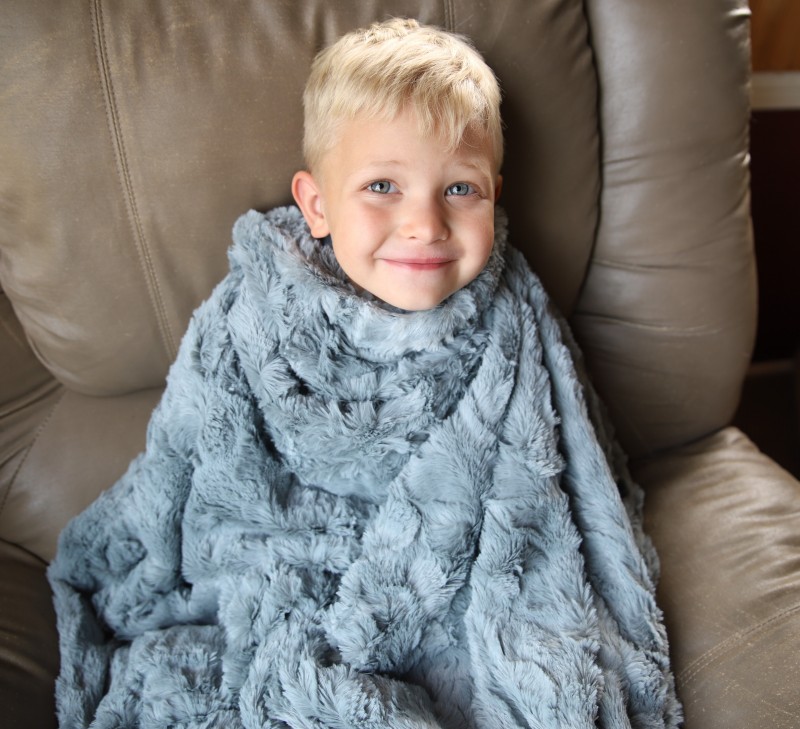 Thanks to Everlasting Comfort for sending me some of their great products. As always, all opinions are my own.
As a top-selling brand on Amazon, Everlasting Comfort offers a variety of products for health and wellness in the home. Their goal is to enhance the quality of life and provide ultimate comfort, and I'm so excited to share some of our favorite items with you!
As we head into fall, I love to diffuse essential oils in our house! I love the sleek design of this Essential Oil Diffuser from Everlasting Comfort. Not only does it fill an entire room with the scent of fall, but it also fits in with the decor around our house and comes in either a dark wood or light wood style.
You simply fill the diffuser to the max line with water and add your favorite essential oil. It will run for up to 13 hours without needing a refill, or you can set it for shorter time periods. With LED lights in a variety of colors, you can set the mood in your room or turn it to the carousel option so it will alternate. We love having our diffuser running each day; it's a great alternative to candles or wax melts that can contain toxic chemicals. With the diffuser I know we're using pure essential oils to make our home smell wonderful!
Along with fall comes the cooler temps in Minnesota, and I'd be lying if I said we didn't turn our heat on as soon as the nights got below 50 degrees! We don't like to be cold around here; we're all about the cozy. Our son immediately claimed the Luxury Faux Fur Throw Blanket as his own and he hasn't given it up since! It's a generous 50″x65″ and comes in eight different colors to make it the perfect throw for any living room.
One of the things I'm most excited about adding to our household this year is an Ultrasonic Cool Mist Humidifier from Everlasting Comfort. Cool mist humidifiers help reduce airborne viruses and bacteria and also alleviate asthma, colds, and seasonal allergies. Our daughter used to suffer from nosebleeds in the winter because of how dry our house gets, but running a cool mist humidifier at night has really helped her.
This cool mist humidifier also comes with a small compartment to add essential oils which I love! And the best part is that it's filter-less which means I don't need to purchase additional filters or remember to change them. Plus, it runs for two full nights before it runs out of water and it's nearly completely silent. We like to keep a cool mist humidifier in each bedroom and this one comes in either black or white!
The final two Everlasting Comfort products I wanted to share have been especially helpful in our homeschooling journey and I think they will also be great for anyone who works at a computer all day. Our daughter needs to do some work on the laptop a few times a week, but she's not quite tall enough to sit at a comfortable level to reach without having to look up. She also can't sit back on the chair without her feet sticking straight out, and we all know how important comfort and posture are when you spend a long time sitting.
With the help of Everlasting Comfort's Back Cushion Lumbar Support Pillow and Coccyx Seat Cushion, she is positioned directly in front of the laptop and she can lean comfortably back into the chair. Both of these products are made from pure memory foam and contour to your body. The back cushion comes with adjustable straps so you can fit it on a variety of chair sizes, or even use in the vehicle. Both products have a non-slip, removable and machine washable cover and have a lifetime replacement guarantee!
You can purchase Everlasting Comfort products from their website or on Amazon. One lucky reader will get to take home their choice between the Back Cushion Lumbar Support Pillow OR the Coccyx Seat Cushion! This is a US giveaway ending 10/17/2020. Enter using the form below, and good luck!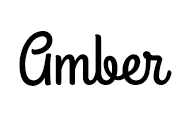 This post currently has one response.