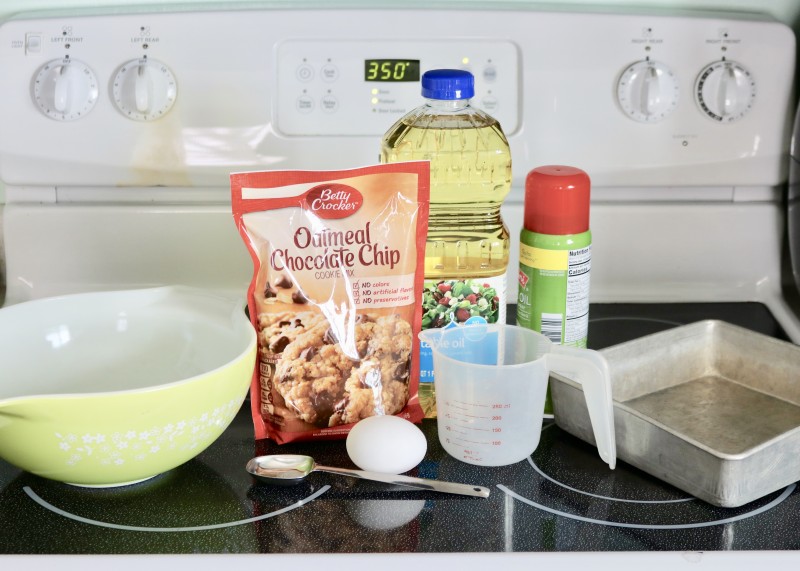 I aspire to be a great cook and baker like my mom is. Most of my recipes come from her, and her mom. So far, I'm just not quite up to the level of deliciousness that they have achieved, but maybe it comes with age?! Mom likes to make tasty food that is also simple. This is a 'go to' recipe that my mom actually created herself! She's tweaked it many times over the years to get it just right, and now, I'm sharing with you (with her permission). Mom says that she loves to make these bars when she and my dad are looking for a sweet treat and she doesn't want to spend a ton of time in the kitchen baking. These bars go from start to finish in only about 25 minutes!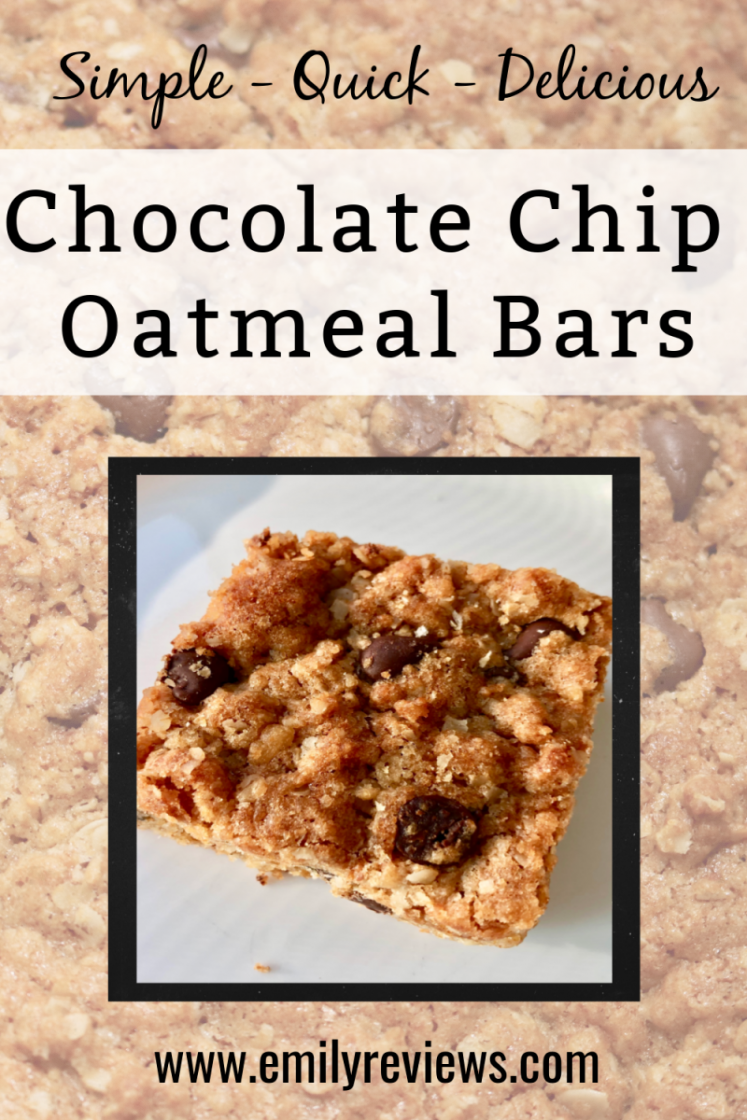 The base of the bars begins with a Betty Crocker Oatmeal Chocolate Chip Cookie Mix in a bag. Often around here you can pick one up for around $2, so not only are these bars super simple, they are also cheap!
The other ingredients you will need are: 1 egg, 1 tablespoon of water and 1/3 cup cooking oil.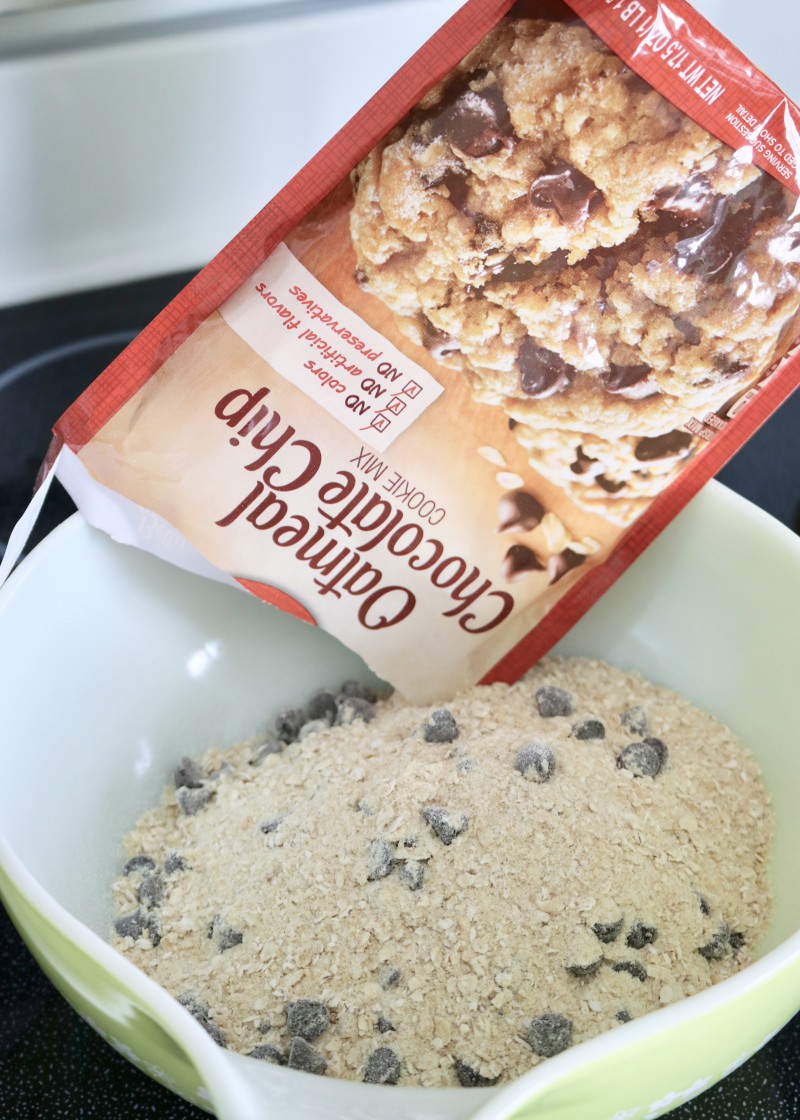 First, Spray a 9 inch by 9 inch baking pan with non-stick cooking spray.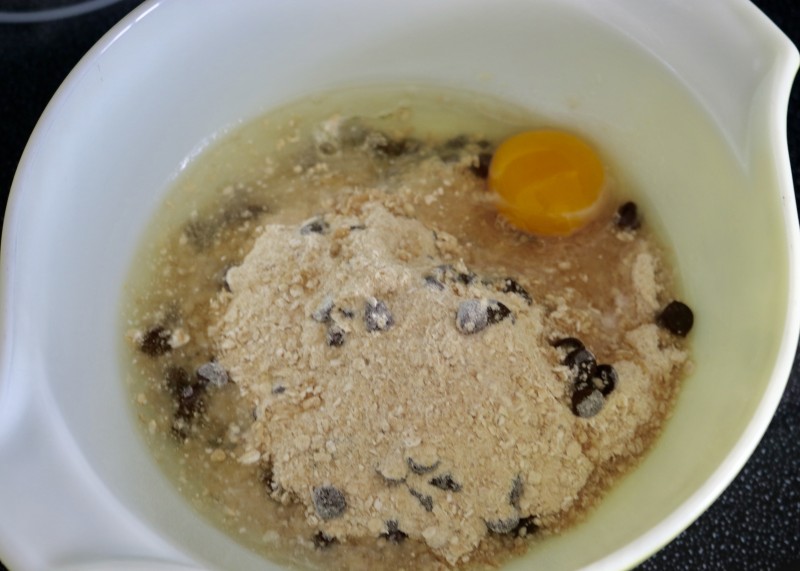 Next, dump the cookie mix, egg, water and oil into a medium size mixing bowl and stir to combine.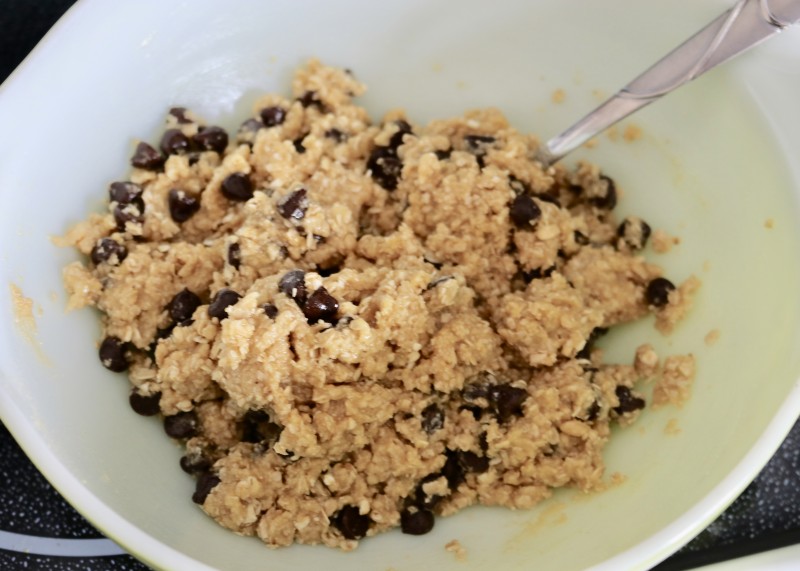 Once it looks like this, dump into the 9 by 9 inch pan and spread it lightly into the pan, but do not push it down firmly. It is ok if the bottom of the pan is not perfectly covered, when it bakes it will settle and cover the whole pan evenly.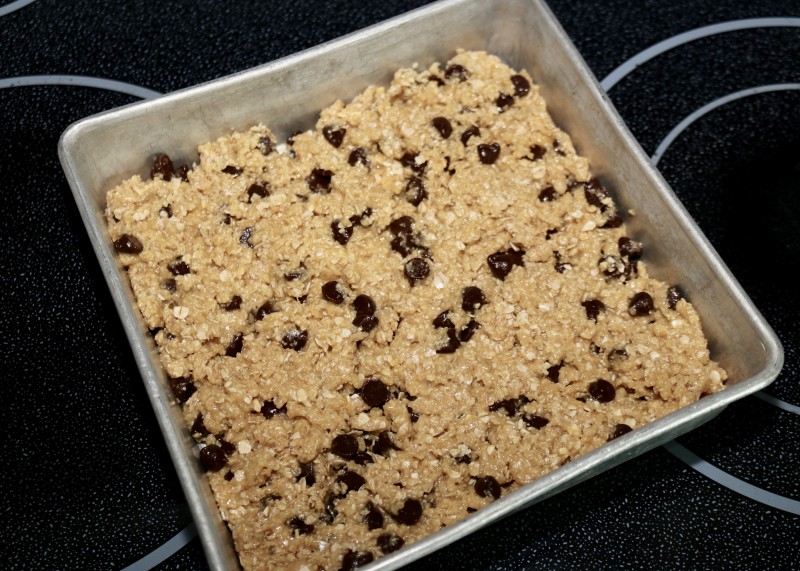 Finally, bake at 350 degrees for 23 minutes. They are perfectly done when a toothpick inserted into the center comes out clean.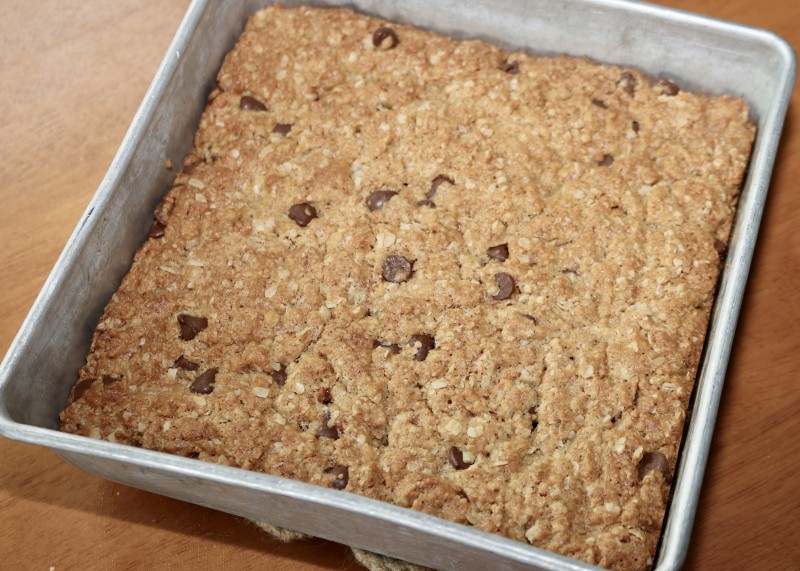 If you use an 8 inch by 8 inch pan instead of a 9 inch by 9 inch pan you'll just need to adjust the cooking time to be a few minutes longer.

This post currently has 29 responses.