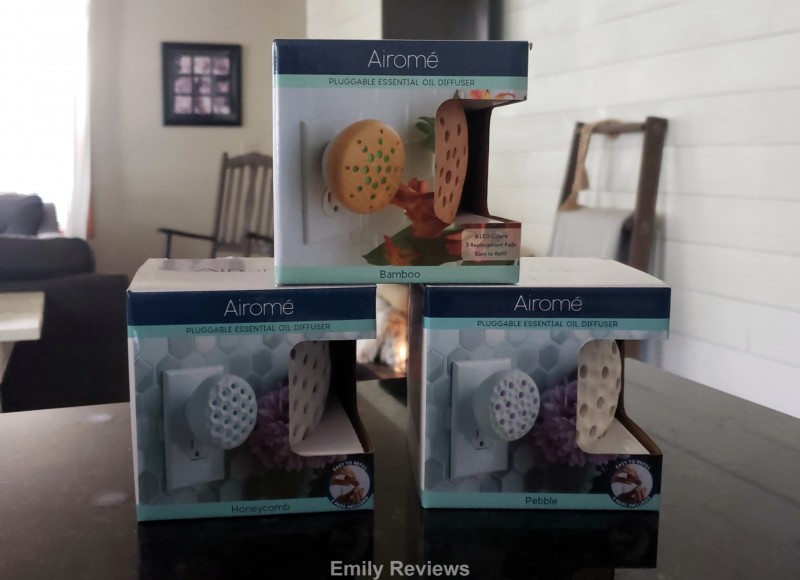 Thank you to Airomé for providing me with products to facilitate my blog review. All opinions are 100% my own.
Airomé has been around since 2016 and prides itself on being "farm to bottle". For its aromatherapy products, Airomé uses 100% pure, therapeutic-grade all-natural essential oils to provide you with a wide variety of therapeutic products. These oils have been collected from farms all over the world. They have not been diluted with synthetics and have been tested to ensure that they are free of contaminants.
Our family loves essential oil diffusers as a way for us to promote a positive well-being in our living areas. Because our family members are not always in need of the same aromatherapy, we prefer the smaller "pluggable" variety of diffusers. This allows us to have multiple diffusers throughout the house. This pluggable style is very flexible also. If we're putting the diffuser under a cabinet and we prefer to use it horizontally, we can swivel it. With this style, you have the option of choosing one light color, no light at all or you can cycle thru the 8 LED light colors. Each pluggable comes with 5 replacement scent pads. All you do is apply 3-7 drops of your desired essential oil to the pad, properly install it into the device, plug it in, and enjoy.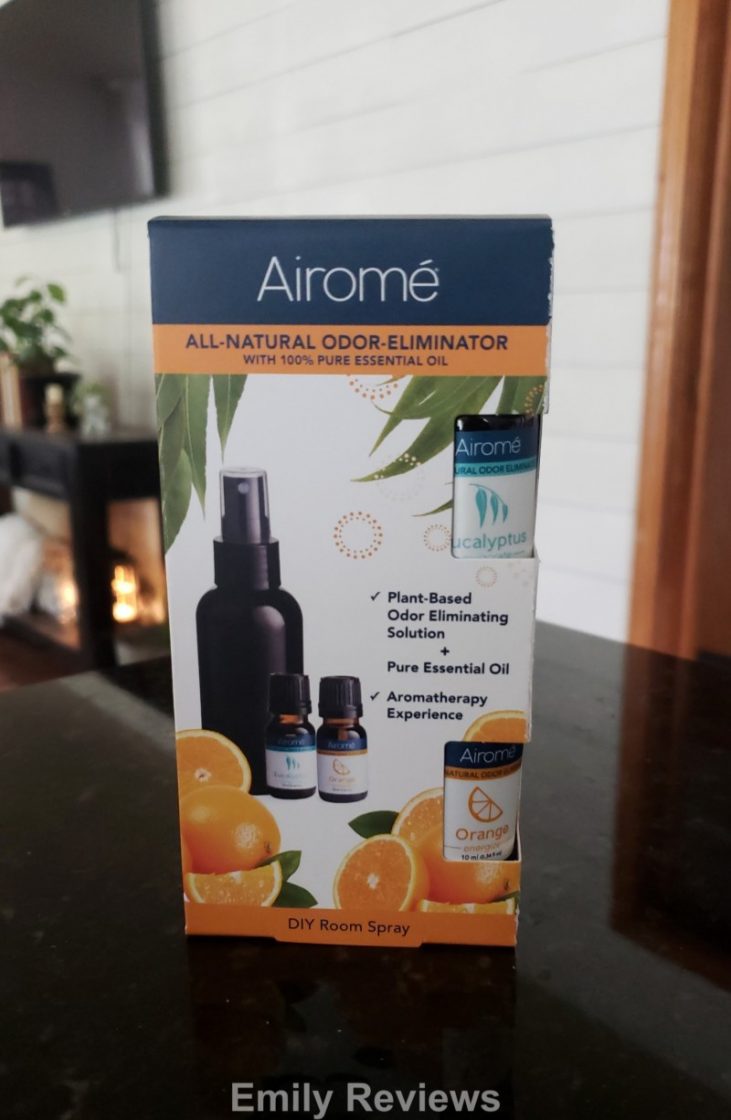 If you prefer to make your own room spray, check out the Airomé DIY Room Spray Set. This set comes with 10 ml of both Eucalyptus and Orange 100% pure all-natural therapeutic and an amber spray bottle. When your Eucalyptus and Orange blend runs out and you want to try another blend, you may do so since the spray bottle is reusable.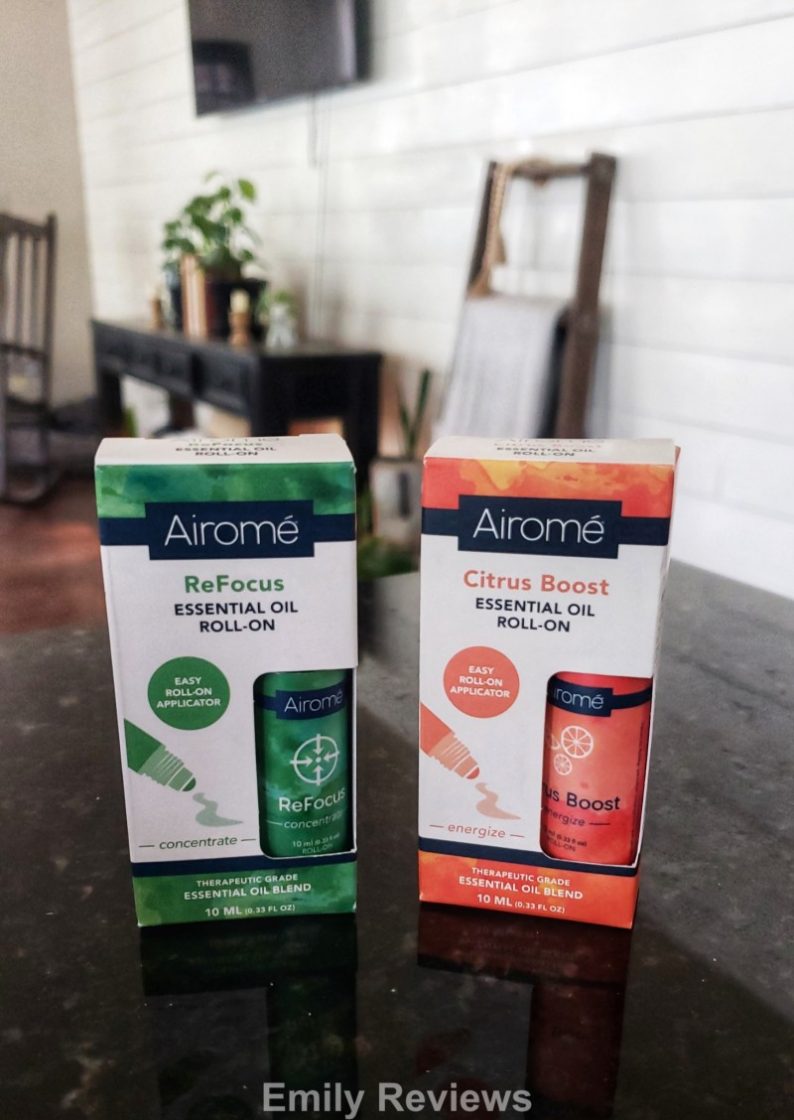 If you're new to essential oils and not sure what blend you would like, Airomé has 10 gift sets for you to choose from. We chose the Natural Wellness and the Energy Boost gift sets. The Wellness set includes Breathe In, Guard Against, and Head Up. The Energy Boost gift set includes a Citrus Boost Essential Oil Blend, Eucalyptus Essential Oil, and Lemon Essential Oil for a boost of energy and invigoration. The oils in both sets can be blended or used separately. They can be diffused or mixed with a carrier oil and used topically.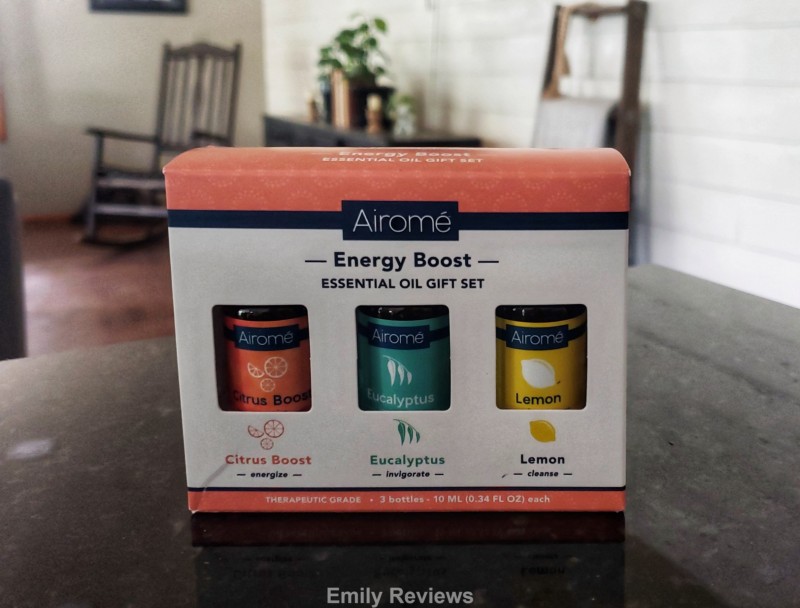 Other gift set choices are the Kids Essential and Roll-On sets. The Kids Essential set includes Dreamland, Little Genius, Royal Guard blends. These oils are safe for topical application when mixed with a carrier oil. They have no harsh chemicals and can be used together or separately. The Roll-On set contains Breathe In, Guard Against, and Lavender essential oils already conveniently mixed with a carrier oil and in a roll-on dispenser for an easy roll-on application.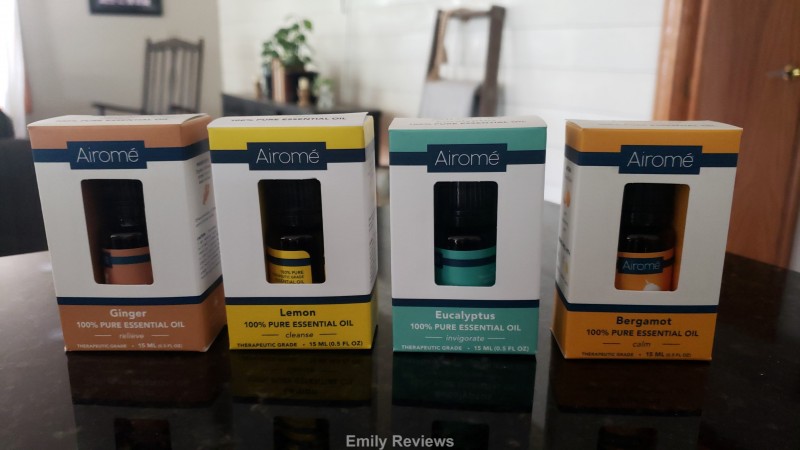 If you are a DIY type of individual, Airomé offers you many single essential oils to choose from. Whether you want to make your own blend by mixing multiple oils of your choice or you prefer to have one oil diffusing at a time, this may be the way you want to go.
If you would like to experience a blend but don't want a complete set, Airomé has thought of that also. Airomé has individual blends that offer many pleasing experiences that will aid in your focus, well-being, relaxation, state of mind, etc.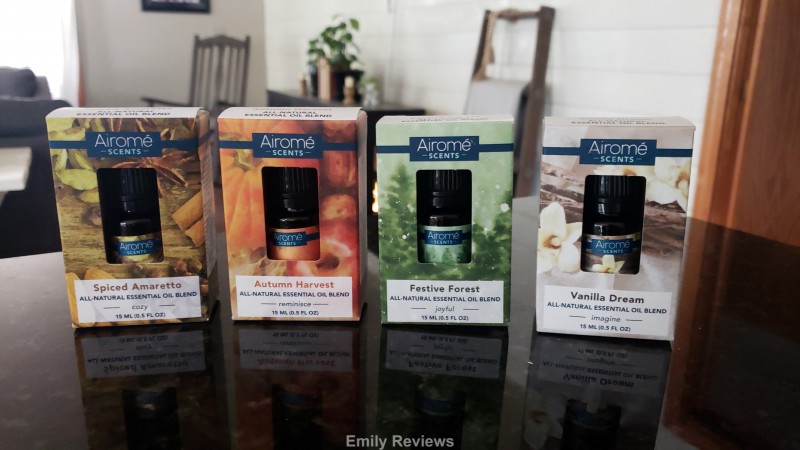 Perhaps you have no goal in mind but want to diffuse a scent that brings back good memories or is someway special to you, Airomé likely has something to do the trick. Choose from Cherry A La Mode, Vanilla Dream, Festive Forest, Autumn Harvest, Spiced Amaretto, and several more. The names alone will give you a hint as to the wonderful scent each one will provide.
If you or someone on your shopping list enjoys essential oils, I suggest Airomé.
Buy It: Please visit the Airomé website to see the great selection of products they offer and convenient shopping locations.
Connect: Don't forget to follow Airomé on Facebook, Twitter, and Instagram for the latest product announcements and special offers.
WIN IT: One winner will receive an Essential Oil Diffuser Gift Set. This is a US giveaway and it is scheduled to end on 11/21/2020. Good luck!


éé
Hello, my name is Laurie. My family and I live near the Oregon coast. When we aren't at work, in school, or on the volleyball court, we enjoy traveling, cheering for our favorite sports teams, playing outdoors, and checking off items on our bucket list. We are lucky in that both sets of our parents, as well as our siblings and their families, live within an hour of us. We get together often to help one another out, celebrate milestones, and go on adventures together.
This post currently has 7 responses.